Pay It Forward
Columbia Engineering's female population is growing—and reaching out to the next generation.
Jul 20 2017 | By Jennifer Ernst Beaudry
At a time when women engineers are making headlines—and pushing back against a culture that hasn't always embraced them—Columbia Engineering students are working to build the future.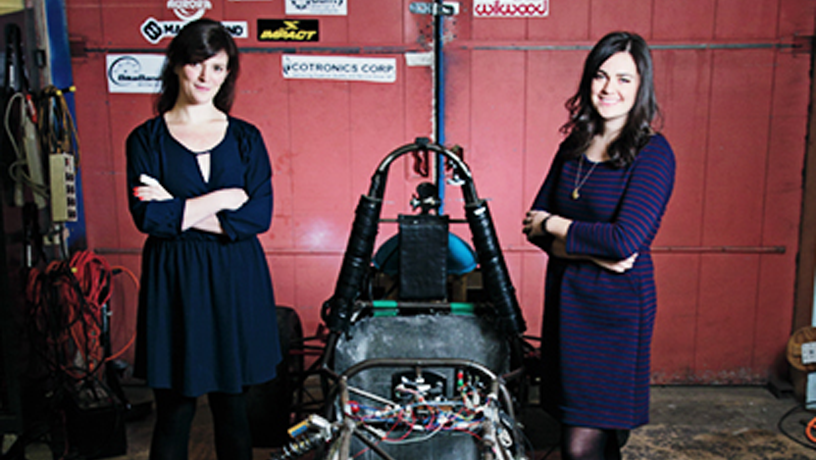 According to Jessica Marinaccio, dean of undergraduate admissions and financial aid at Columbia Engineering and Columbia College, the percentage of female Columbia engineers has grown to 46 percent for the class of 2019, up from 29 percent for the class of 2009. And that's no accident.
"Over the last several years, extensive outreach efforts have resulted in growing interest in Columbia Engineering from an exceptional and exceptionally diverse group of students," Marinaccio said. "STEM-focused presentations around the country and on-campus events such as specialized engineering campus tours, Master Classes with prominent Columbia faculty, the Engineering Research Invitational, and the Engineering Women's Forum have helped interested students learn more about the remarkable opportunities available to them at Columbia. We are proud that the current student body is more diverse now than ever before and one of the most diverse in the country."
The surge in female engineers comes at a time when the culture is grappling with what it means to be a woman in the STEM fields. Women are still underrepresented there, and last August thousands of women flooded social media with their pictures under the hashtag #ILookLikeAnEngineer, the response to an essay posted by San Francisco engineer Isis Anchalee detailing the blowback she received—including critiques of her looks and questioning of her engineering bona fides—after appearing in an ad for her company, OneLogin.
But students at Columbia Engineering say the atmosphere on campus is supportive and aspirational—and that comes all the way from the top, with the example being set by Dean Mary C. Boyce.
"It's really important that she's a woman. She has that perspective and has gone through struggles," said Alexandra Pan '16SEAS, president of Columbia's Robogals chapter.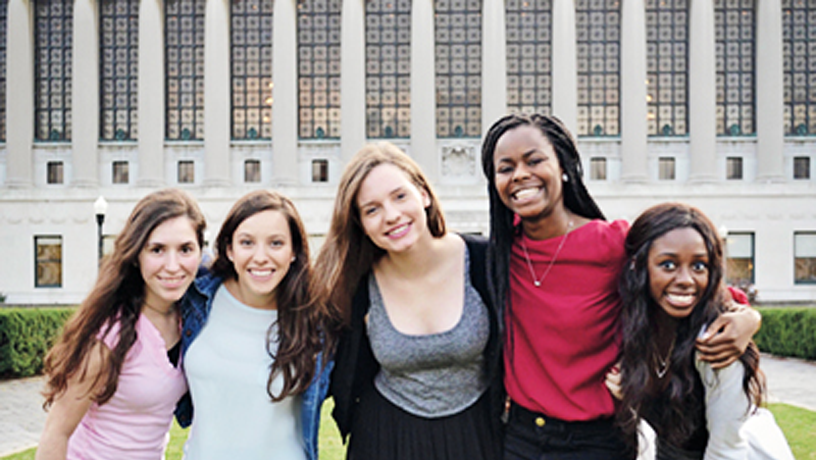 The School's Office of Outreach Programs consistently lends its support too and works closely with many student groups—some with very active roles in STEM outreach. The growing influence of female students can be felt all over campus, students said. Female-focused groups like Robogals and Sci-Inspire, as well as Girls Who Code, have all received Student Governing Board recognition this academic year. It's also felt in clubs that have been traditionally dominated by men, like Columbia's Formula SAE team, Knickerbocker Motorsports. This year, the group, which designs, builds, and races cars, has its first female chief engineer and its second female president, as well as a female vice president, giving women the majority on the five-person board.
"I definitely feel like the balance of women to men is already changing at the collegiate level, and as more students are being educated, they're going into the field," said Sydney Sherman '16SEAS, the team's chief engineer.
"Columbia didn't always have such representation," Knickerbocker Motorsports president Gwen Archambault agreed. "It's been improving for a lot of social reasons, and it's becoming not so strange to be a girl interested in engineering."
And female engineers at Columbia say they are committed to providing role models for the next generation.
Rhiana Rivas '18SEAS is the president and cofounder of the Columbia chapter of Sci-Inspire, a nationwide science outreach program that she describes as helping serve as a pipeline for bringing underrepresented groups, including women, into the STEM fields. Rivas said the program, which sends Columbia students into local elementary schools in the greater Manhattan area, including Harlem and the Bronx, is the sort of thing she would have appreciated.
"Personally, the group is so important to me. I come from the same sort of background and culture of the students Sci-Inspire aims to outreach for," she said. "Any extra help they can get to be inspired and encouraged through science builds a cycle of positive reinforcement."
Sci-Inspire executive board member Erin Vaughn agreed. "You can make an impact and change the potential direction of someone's life." Her own experience of coming to engineering through her high school robotics team, she said, solidified her commitment to paying it forward.
Minah Kim '17SEAS, who is vice president, external, for Columbia's chapter of Society of Women Engineers, said seeing women in positions of leadership in the field gives aspiring girls and women confidence to pursue their goals.
"A lot of my success has been due to my peers, or people like me who have accomplished things. If there aren't those role models, it's a lot harder," she said. "I'd definitely like to be involved in outreach after I graduate. It's important to help youth discover that engineering is a career path that is viable for everyone."
Students say they're committed to changing the conversation and banishing the stereotype that women aren't cut out for the field.
"There have been studies done that show that girls grow up thinking they're not as good at math, not as good at science, or that the fields are marketed in a way that appeal more to boys than girls," Robogals' Pan said, explaining why she worked to bring the group, an Australian organization created to promote women's participation in engineering, science, and technology, to Columbia.
"Engineering means a lot to me. I can't imagine a different major or career path that would enrich my life any more, but I didn't even know what engineering was until high school," Pan said. "I don't want other students who might be told that engineering is for boys, or who don't even know what engineering is, to miss their opportunity."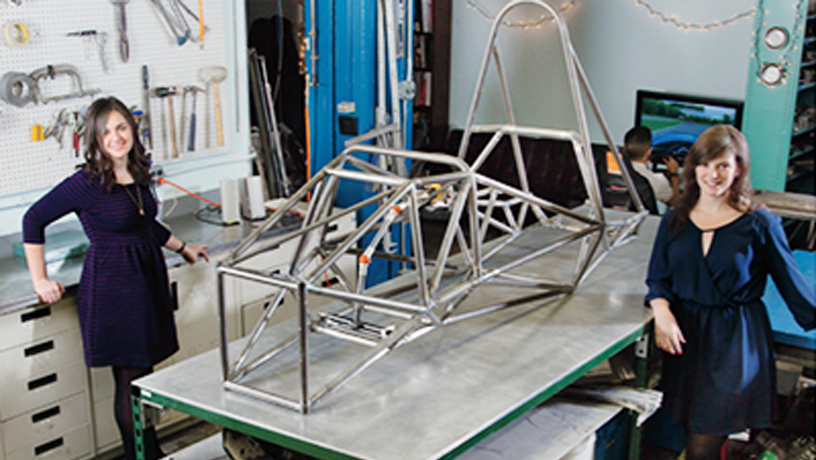 Engineering Every Day (EED), home of Outreach Programs at Columbia Engineering, works closely with undergraduate volunteers to provide critical STEM support for local elementary and secondary school students. EED acts as an incubator for STEM outreach groups at Columbia, helping new organizations develop and grow until they can get recognized as official University student activities. This includes early-stage support and advising to ensure new groups have the leadership, infrastructure, contacts, governance, etc., that they need to operate and succeed long term. EED has worked with Sci-Inspire and Girls Who Code since their inception (both launched in 2015) as well as with Robogals, Columbia University Competitions in Math, and Columbia Space initiative, and also collaborates on outreach with established student organizations such as FIRST Robotics, Engineers Without Borders, National Society for Black Engineers, Society of Hispanic Professional Engineers, and Society of Women Engineers.