ALUMNI
1940
William (Bill) Reagh Hutchins MS'41, '39CC, 96, passed away on August 22, 2015, in Boone, NC. He was born in New York City, the only child to the late Leroy William and Mabel Reagh Hutchins. After entering college at the age of 16, he received BA, BSEE, and MSEE degrees, all from Columbia Engineering, where he organized its first student broadcasting system and was a member of the Sigma Xi scientific research society. During World War II he worked in the laboratory of Major Edwin Howard Armstrong, the inventor of FM radio, a SEAS alumnus and former faculty, helping to develop the first continuous wave FM radar early-warning system. He moved to Massachusetts in 1946 to design and direct the construction of the first FM radio station in New Bedford, WFMR. The remainder of his career was spent in the defense electronics industry, leading engineering and management teams at Raytheon, Aerospace Corporation, and Sanders Associates. Following his retirement, he moved to Chapel Hill, NC, where he was active in the Quarter Century Wireless Association and the Orange County Radio Amateurs. He was preceded in death by his first wife, of 48 years, Dorothea Johnston, and his second wife, of 18 years, Grace Coltrane Kilkelly. He is survived by three children, a stepson, and two grandchildren.
1945
Edward W. Coffey of Wellesley, MA, passed away on October 31, 2015, at the age of 92. Ed was born in Bronx, NY, to Ruth and Edward F. Coffey. He received a BS in electrical engineering from Columbia in 1945 and his master's degree in electrical engineering from the University of Pennsylvania in 1960. He met Mary Petrosky at a dance in New Jersey and they married in 1949, eventually raising six children. Ed worked for RCA in New Jersey, and in Burlington, MA. In 1971, he moved to Lockheed Corp. in Huntsville, AL. He retired to Wellesley, MA, after a stint in the Peace Corps in Malawi, Africa. During his professional career, he worked on making machine guns work for fighter aircraft, ranging systems for the rendezvous of lander and orbiter Apollo 11 moon landing missions, and radar-based wind-shear detection systems for the U.S. Air Force. He is survived by his six children and five grandchildren.
William Charles Reinigpassed away on August 25, 2015, in Annapolis, MD. He received a bachelor's degree in mechanical engineering from Polytechnic Institute of Brooklyn. He attended Columbia Engineering in the Navy V-12 College Training Program from 1943 to 1945. After the war, Bill worked as a reactor health physicist at the Hanford Works in Washington State and subsequently as leader of the radiation protection program for the nation's first peacetime reactor during its startup and initial operation at Brookhaven National Laboratory. In 1951, he led a research team that measured the natural radioactivity of 6,000 square miles of the DuPont-operated Savannah River Site (SRS) and its environs outside of Aiken, SC. This was the first large-scale environmental assay of naturally occurring radioactivity. The study was completed in 1953 and still serves as a national benchmark for responsible environmental stewardship. The monitoring system and stations established at that time have measured and reported radioactivity annually for over 60 years. Bill held a number of technical and management positions at SRS; thereafter, he was appointed deputy general manager for environmental safety and health. Bill was active in professional societies. He was elected chairman of the American Board of Health Physics. In 2006, he received the McAdams Award of the HPS for his significant contributions to the radiation protection profession. He served on the National Council on Radiation Protection (NCRP). Bill published over 40 technical papers and was editor of the book Environmental Surveillance in the Vicinity of Nuclear Facilities. He is survived by his children, James and Christine, as well as four grandchildren.
1949
Richard Dupuis, Sr., 90, of Stone Harbor, NJ, passed away on October 28, 2015. He was born in Brooklyn, NY, a son of John A., Sr., and Jessie May Young Dupuis. Richard served in the U.S. Army during WWII, from 1943 to 1945, in Rhineland, Central Europe, and the Ardennes, where he was wounded, and received the Purple Heart. He married Phyllis Irene Kelley in 1954; she predeceased him in 2011. Richard was a mechanical engineer at Raytheon Co. in Philadelphia until his retirement. He was a life member of the Disabled American Veterans and a member of the American Society of Mechanical Engineers. For many years he was a church organist in the Philadelphia area. He is survived by a son, Richard, Jr.; daughter, Ann Hozack; five grandchildren; and two great-grandchildren.
1950
Julius DiFranco MS'56 of Long Island, NY, passed away on November 15, 2015. He was 90. Julie, as he was known, grew up in Corona, Queens, and served in the U.S. Navy during the WW II Pacific campaign. He graduated with high honors from Columbia Engineering with degrees in electrical engineering. Julie had a successful career at Sperry Corporation as the head of Advanced Research. He coauthored a graduate-level textbook, Radar Detection, still in print today. He was elected a fellow of the IEEE for outstanding contributions to his field, and he was awarded a patent for Radar System Multiple Beam Scanning in Elevation. Julie was the beloved husband of wife, Agnes, and father of Greg, Julie, Claudia (Bob) Corbett, and the late Christian. He is also survived by grandchildren Andrew, Joseph, James, and Christian.
Norman David "Stormin' Norman" Redlich MS'52 of Los Angeles, CA, passed away on September 7, 2015, at the age of 88. Norman enlisted in the U.S. Army Air Corps at 17, but was not called to active duty until he was 18 and one day before the first atomic bomb was dropped on Hiroshima. He served in the Occupation Forces in Germany and stayed in the Army Air Corps Reserves, holding the rank of sergeant, and earning the nickname "Stormin' Norman." After the military, he went back to college at Columbia and earned BS and MS degrees in industrial engineering. He then received a commission as second lieutenant in the U.S. Air Force Reserves and transferred to Inactive Reserves in the rank of captain. He worked in aerospace for most of his career. Some of the programs he worked on were On Board Computer for Minuteman ballistic missile; Avionics system for F-111 Aircraft, Apollo program; Space Shuttle; Spacelab experiments; Communication satellites; and Control Consoles for Drones. In 1960, he and his wife, Carol, moved to Orange County, CA, and became active in the synagogue they joined, and he was elected president of Temple Beth Sholom, in Santa Ana, CA. In retirement, he gave seminars on "Cost Estimating for Government Contracts" for three years. His wife of almost 60 years predeceased him, along with his sister and parents. He is survived by his two daughters, Fawn and Michele, and two grandsons.
1955
Alphonse J. Angelino, 85, of Glenville, NY, passed away on December 19, 2015, with his family at his side. Born in Carlstadt, NJ, he was the son of the late Alphonse and Malida Angelino. Al, as he was known, received a full N.R.O.T.C. scholarship to Columbia Engineering, where he earned a BS in mechanical engineering and was an associate member of the Society of Sigma Xi and the National Honorary Research Society. He was commissioned a second lieutenant in the U.S. Marine Corps in 1952. He served as a marine until 1954 and continued to serve with the U.S. Reserves as captain until 1964. Al also received an MS in mechanical engineering from Union College and an MBA from the State University of New York at Albany. Al built a more-than-33-year career with GE. In 1964, he was one of the few civilians who qualified as the Engineering Officer of the Watch, who was responsible for directing the control of the nuclear reactor in Navy nuclear vessels. As a professional engineer, he was a member of ASME, ANS, and Elfun Society (GE Management). He retired from GE in 1988. In retirement, Al taught math at Hudson Valley and Cobleskill Community Colleges. He was a communicant of the Church of the Immaculate Conception. He taught religious education, was a member of the R.C.I.A. team, and was a core committee leader in the RENEW 2000 program. For 20 years, Al was active in Residents Encounter Christ, a prison ministry for the Albany Diocese, and also led a bible study group at the Saratoga County Jail. He was always generous in sharing his time, wisdom, experience, and talents with everyone. He had a great love of his country, his church, and especially his family. He was preceded in death by his brother, Henry Angelino. He is survived by his wife, Norma; four children; eight grandchildren; and several nieces and nephews.
1956
Louis Hemmerdinger BS'56, MS'58, who serves as alumni class correspondent for the Class of 1956, writes, "Mark Carter passed away on September 26, 2015. Mark was a student at Science High School, entered Columbia College in 1952, and two years later majored in civil engineering. He became a protégé of Professor Burmeister, a renowned soil mechanics expert, and would make this his lifelong specialty. During his four years at Columbia he played on the varsity fencing team, and being 6'4" he had an arm advantage that helped the team win several titles in those years. Mark went on for his master's degree at Columbia in soil mechanics and was hired by the famous bridge builders, Amman and Whitney. He helped in defining the load-bearing strength of the ground beneath the Verrazano Bridge piers and in the design of the bridge itself. He also built roads in the jungle areas of the Philippines and other Southeast Asian countries. Later, he cofounded a consulting firm in New York City specializing in soil evaluation and foundation design. He often stated that if he stood anywhere in NYC he could see a building that he had worked on. Our families were close friends for over 65 years. Mark and I worked for the Columbia Engineering Fund in the 1970s and '80s, maintaining relationships with our classmates. His last several years were in the Hebrew Home in Riverdale, NY, overlooking the Hudson River and a few miles north of Bakers Field. From time to time, local high school students visited him for lectures on civil engineering and the design of the Verrazano Bridge. Mark is survived by his wife, Ellen; four daughters, Robin, Rosalind, Rachel, and Ruth; and eight grandchildren."
1959
Luigi Lucaccini writes, "Henry Rosenfeld passed away in Tuckahoe, NY, on December 26, 2015. We were freshman roommates in 1955. Henry was born in Chile but raised in Argentina, where he completed secondary school. He graduated from SEAS in 1959 with a degree in electrical engineering and subsequently obtained his MBA at NYU. Henry returned to Argentina in the 1960s to join the family firm. Their company was a successful South American distributor of U.S. television series, having transitioned from similar, earlier work representing major Hollywood film studios and distributing their products. During this period, Henry was tapped to join the Argentinian government in the area of housing and served two years as vice president of Argentina's Banco Hipotecario. In Argentina, he met and married his wife, Leonor. In 1975 they relocated to the US to raise their children and settled in Scarsdale. Henry became actively engaged in a program of personal investing and intellectual pursuits, balanced by thoughtful attention to improving his golf game at the Scarsdale Country Club. Henry was generous, intelligent, and equipped with a dry sense of humor, someone who held strong political opinions, but nevertheless remained loyal to his friends, regardless of political differences. As freshmen, I remembered Henry as a traditional fellow raised in a traditional family with traditional values. He was amused to reflect later on the fact that he was apparently the only freshman at Columbia that year who arrived with a wardrobe of tailored suits (each included a vest) and a personal shoeshine kit. His outgoing and generous personality helped establish our suite in Livingston Hall as a gathering place for Columbia students from Latin America. Henry was preceded in death by his wife in early 2015, leaving behind his daughters, Jessica and Julia, his son, Diego, four grandsons, and the many friends he made at Columbia and along the way."
1968
Ivan S. Sandler (EngScD, Civil Engineering and Engineering Mechanics) of Merrick, NY, passed away on August 4, 2015. He was 73. Ivan graduated with an engineering degree from Cooper Union and received his doctorate from Columbia Engineering. He was with the engineering consulting firm Weidlinger Associates Consulting Engineers, retiring as a principal after 47 years. He received the Mel Baron Award in 2003, given for unique contributions to computational structural dynamics and the shock- and vibration-related specialty fields, as well as for lifetime achievement. He was vice president of the Archaeological Institute of America and the Long Island Society and member of Tau Beta Pi. He was the beloved husband of Joan Sandler, loving father of Tracey Sandler and Karen Sandler, and grandfather of Cora.
1970
Richard C. Sussman, 66, of Munster, IN, passed away on October 9, 2015. A graduate of Columbia Engineering and MIT, with a doctorate in materials science, Richard enjoyed a 38-year career in the steel industry. He worked for Armco Steel in Cincinnati, and Allegheny Technologies and J&L Specialty Steel in Pittsburgh. He retired from Arcelor Mittal in 2013 as head of research and development. During the course of his career, he received many awards and recognition for his technical expertise in steel. He held multiple patents, was widely published in technical journals, and lectured at universities around the world. Richard was president of the company he founded, Enhanced Technology Services, specializing in innovation training and consulting to manufacturers. He is survived by his wife of 35 years, Pamela; daughter, Lilly (Mark) Overbeck; son, Elliott Sussman; grandson, Brooks Overbeck; mother, Sara Sussman; sisters, Diane (John) Arch and Lynn (Yitzchak) Alster; and many nieces, nephews, and cousins. He was preceded in death by his father, Walter Sussman.
1982
San Chin "Mike" Fang (PhD, Electrical Engineering) of New Providence, NJ, passed away on December 8, 2015. He was 63. Mike was born in Taipei, Taiwan, and immigrated to the US at the age of nine. He obtained a bachelor's degree from Princeton University, a master's degree from Stanford University, and a PhD from Columbia Engineering. He worked as an electrical engineer at Bell Labs for 10 years before joining Delphi Technology in 1993. He is survived by his wife, Anne Mary; his children, Gregory, Alden, and Wesley; and his brother, San Kong.
Other Deaths Reported
We also have learned of the passing of the following alumni and friend of the School:
Aimison Jonnard BS'39
William Vermeulen BS'41, '39CC
Lawrence Zoller BS'41, '39CC
Joseph Gold BS'43, MS'47
Floyd Hasselriis BS'43
Rudolf Henning BS'43
Herbert H. Waller BS'43
Daniel H. Robbins BS'44, MS'49
Robert H. Bartlett BS'46
Robert Rozett BS'46, MS'47
John C. Studebaker BS'46
William Turunen MS'46
Hugh E. Perkins BS'47, '41CC
William J. Carley MS'48
Robert C. Huber BS'49, MS'50
Sasha Komsa BS'49
Roger D. Lopez BS'49, MS'50
James E. Ewing BS'50
George A. Read BS'50, MS'51
Charles Wunderlin MS'50
John Arbuthnott Jr. BS'51
Sema Lerner MA'51
Nathan B. Marple BS'51, MS'52
Joseph V. Meister BS'51
John W. Oplinger BS'53, '52CC
Joseph A. Gaudio BS'54, '53CC
Frederick P. Schmaelzle BS'54, '53CC
Charles C. Stewart Jr. BS'54
Edward Dicorcia BS'55, MS'56, '51CC
Ori Eventov BS'56
Howard S. Greer BS'56
Godfrey Martin BS'56
Allan Gaines BS'57, MS'63
Edward Petrak BS'57
Edward J. Stern BS'57
Stephen Drezner BS'59
Robert C. Kavee MS'59
Chitta Mitra EngScD'59
Gerry Post MS'59
Raymond Weisgerber MS'60
Abe Goldstein EngScD'62
Paul Y. Soong MS'62, EngScD'64
David D. Yue MS'63, '61GS
Andres Debouchet MS'66
David S. Shapiro BS'73
Paul Rooy BS'78
Margaret O'Driscoll MS'82
Chaim Ferestanfeld MS'83
Andreas Petrides BS'84
Kirk Clifford Preuss BS'86
Friend
Clyde Y. C. Wu
Herbert H. Kellogg BS'41, MS'43, Professor Emeritus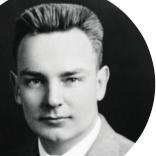 Professor Emeritus Herbert H. Kellogg BS'41, MS'43, a pioneer in the physical chemistry of extractive metallurgy, member of the National Academy of Engineering, and passionate advocate for developing the mining industry's environmental awareness, died January 17, 2016, one month short of his 96th birthday.
 
Kellogg earned his BS degree in metallurgy in 1941 from Columbia, where he was elected to Tau Beta Pi and received the Illig Medal. He continued his studies, mentored by the legendary Arthur Taggart, and received his MS in mineral engineering in 1943. He joined the faculty of Pennsylvania State University as an assistant professor in mineral preparation and, in 1946, returned to Columbia Engineering as an assistant professor of mineral engineering.
 
During his 44-year career at Columbia Engineering, Kellogg built teaching and research programs in extractive metallurgy that paved the way for the School's leadership in the field. He was promoted to full professor in 1956 and was recognized worldwide for his expertise in physical chemistry of high temperature metallurgy. He was named Stanley-Thompson Professor of Chemical Metallurgy in 1968 and was subsequently elected a fellow of the Metallurgical Society of AIME (American Institute of Mining, Metallurgical, and Petroleum Engineers) and a fellow of the Institution of Mining and Metallurgy, London. Kellogg received the AIME's James Douglas Gold Medal and, in 1978, was elected to the National Academy of Engineering for "strengthening the scientific base of metallurgical processes, and ability to unite theoretical studies with practical industrial needs."
 
Throughout his tenure at Columbia, Kellogg emphasized the environmental impact of metallurgical processes and the importance of optimizing the consumption of energy and mineral resources. Paul Duby EngScD'62, professor and former chair of the Department of Earth and Environmental Engineering, was a student of Kellogg's and, with other grateful students, established the Herbert H. Kellogg Fellowship in 1988 to ensure that future generations of students could follow the paths that Kellogg created.
 
Kellogg consistently emphasized as well the professional responsibility of engineers to conserve the earth's resources and to protect the environment, paving the way for Columbia Engineering's current faculty to create innovative approaches to promote sustainability in all areas.
 
A memorial service is being planned for June in Palisades, NY.
Joseph F. Engelberger BS'46, MS'49, Robotics Pioneer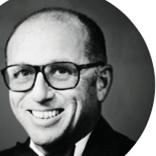 Joseph F. Engelberger BS'46, MS'49, renowned "father of industrial robotics," died December 1, 2015, at his home in Connecticut. Engelberger was a visionary physicist, engineer, and businessman who as founder and longtime head of Unimation Inc. brought automation to factory floors and revolutionized manufacturing around the world. Later, he focused his formidable attention on developing robots to assist with hospital care.
 
Born in Brooklyn in 1925, Engelberger joined the U.S. Navy at age 17, learning physics on the job, working on atomic research at Bikini Atoll in the Marshall Islands. After the war, he came to Columbia Engineering to earn a bachelor's degree in physics, going on to also attain a master's in mechanical engineering while designing nuclear power control systems for a manufacturing conglomerate. He then formed his first company, Consolidated Controls Corporation.
 
In 1956, Engelberger met inventor George Devol; their shared interest in scientist and sci-fi author Isaac Asimov and programming machinery helped spark the Unimate, a versatile robotic arm that quickly transformed the industry following its introduction to automotive manufacturing in 1961. Produced by Unimation Inc., the Unimate allowed for faster, more precise production, limiting workers' exposure to hazardous conditions. Licensing the Unimate around the world, the company grew to employ more than 1,000 and was sold to Westinghouse in the early 1980s.
 
Engelberger then began to develop increasingly autonomous machines, consulting with NASA and industrial scientists on robots for space exploration and precision manufacturing. He also founded Transitions Research Corporation, later Helpmates Robotics Inc., to create robotic couriers to deliver supplies in hospitals and other facilities.
 
A member of the National Academy of Engineering, "Joe" was a tireless champion of robotics who authored influential books, testified before Congress, and even appeared on The Tonight Show Starring Johnny Carson. The most prestigious annual award of the Industrial Robotics Association is named in his honor.