Giving Back: Steven Chulik BS'89
Feb 01 2015 | By Timothy P. Cross

Steven Chulik has always had an eye for a good investment. As a key portfolio manager at Morgan Stanley and at Redstone, a firm he cofounded, Chulik has analyzed more than 1,000 companies and 500 initial public offerings, focusing on technology, health care, industrials, and energy.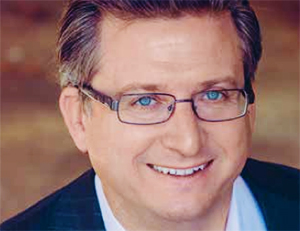 "When I was 16, I decided that I wanted to be a space engineer: I wanted to design spacecraft and rockets," he says. "Columbia helped focus my intellect and transform me into a rigorous problem solver." Chulik received his BS in mechanical engineering in 1989, earning honors with distinction.
"In March of my senior year, I was offered a job in General Electric's engineering management training program focusing on spacecraft design. Simply put, the Columbia Engineering experience enabled me to fulfill my career dreams."
Chulik spent five years in the General Electric/Lockheed Martin design and engineering groups, where he worked on satellite design. When he was 25, he changed his mind. "I decided I wanted to be a professional investor," he says. "The confidence I developed from the Columbia Engineering education, with the assistance of the Columbia pedigree, enabled me to talk my way into an investing job and eventually into a top business school. In fact, it was a Columbia Engineering classmate that helped me get my foot in the door at that first finance job."
He earned his MBA from The Wharton School in 1997. After a stint as a hedge fund analyst at IBJ Schroeder, he joined Morgan Stanley, becoming co-portfolio manager for the Small and Mid-Cap Growth investment team, which managed $8 billion.
"Columbia SEAS has consistently delivered throughout my career," he says.
In 2002, Chulik cofounded Redstone Investment Management with fellow Morgan Stanley veteran Arden Armstrong. He was a partner and co-portfolio manager at Redstone, a long-short small and mid-capitalization focused growth hedge fund; the firm started with $6 million and peaked at $850 million in assets. Now retired from Redstone, Chulik is a private investor, running a family business that invests in public, private, and start-up companies.
A consistent and loyal donor to the School, he serves on both its Entrepreneurship Advisory Board and Engineering Development Council. In 2013, Chulik and his wife, Michele, made another bold investment. Their leadership gift—on the occasion of his 25th Columbia Engineering reunion—helped enable the Columbia Engineering Internship Fund to more than quintuple its size, funding 21 students during the summer of 2014. The Internship Fund is a new program that offsets housing and living expenses for students on financial aid who have secured low-paying or unpaid summer internships.
"Summer internships are paramount to a student finding fulfilling full-time employment. The student gets invaluable work experience and they get to 'kick the tires' on a career path," he says. "Many of the best opportunities are unpaid and therefore not pursued by students on financial aid. This program is intended to even the playing field and ensure all students have the opportunity to gain valuable work experience regardless of their financial situation."