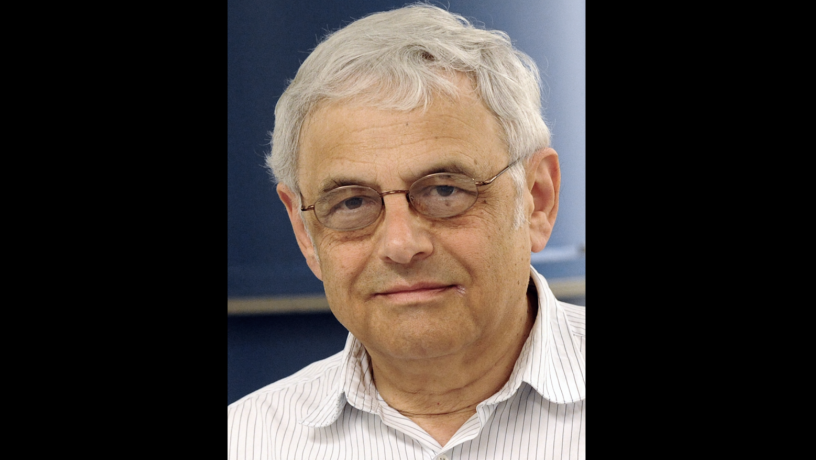 Aron Pinczuk, Professor of Applied Physics and Professor of Physics
Columbia Engineering mourns the loss of Aron Pinczuk, Professor of Applied Physics and Professor of Physics at Columbia University. He passed away on February 13, 2022.

Professor Pinczuk was born on February 15, 1939 in Buenos Aires, Argentina. He received a licenciado degree in Physics from the University of Buenos Aires in 1962 and a Ph.D. in Physics from the University of Pennsylvania in 1969. Following the completion of his doctoral studies, he worked as an Assistant Professor of Physics at the University of Pennsylvania until 1970.

From 1971-1976, he worked at the National Atomic Energy Commission, was a member of the National Research Council, and was a faculty member in the Department of Physics at the University of Buenos Aires, Argentina, from 1973-1974. From December 1975-August 1976, he worked at the Max Planck Institut für Festkörperforschung in Stuttgart, Germany, and then made his way to New York where he worked as a Visiting Scientist at IBM Research in Yorktown Heights from 1976-1977. He was a member of the Technical Staff at Bell Telephone Laboratories (later renamed AT&T Bell Laboratories and then Lucent Technologies) from 1978-1998, in Murray Hill, New Jersey, where he received the Distinguished Member of Staff Award in 1985.

Professor Pinczuk joined the faculty at Columbia University in 1998 and held a joint appointment in the Department of Applied Physics and Applied Mathematics and the Department of Physics and, until 2008, was also a Technical Staff Member at Lucent. In addition to his teaching and research efforts, Professor Pinczuk was a member of the Columbia Nanoinitiative (CNI) - an interdisciplinary community within Columbia University dedicated to the support and development of research efforts in Nanoscale Science and Engineering.

Professor Pinczuk was a leader in the field of resonant light-scattering from solids, with a focus on correlated electronic states in two dimensional materials. Professor Pinczuk explored the frontiers of basic physics, of fabrication protocols, and of materials science in nanoscale (one-billionth of a meter) artificial patterns. The fabrication of artificial patterns in semiconductor structures allows for the exploration of impact of fine-tuning (engineering) of electron states on device characteristics.The devices created in his research served as simulators of novel quantum phenomena and of advanced device concepts and addressed issues important to scientists seeking to create fundamental and applied science for the development of the next-generation of electronic and opto-electronic devices.

Professor Pinczuk's research introduced novel optical methods that enabled a new understanding of the properties of novel materials and the physics of exotic phases of matter that emerge in semiconductors and semimetals at extremely low temperatures. His experiments, of a remarkable precision and delicacy, revealed quantum phenomena not previously believed to be observable including the excitation spectrum in the quantized hall effect, and his work was important to the initial understanding of the 'Dirac liquid' in graphene.

The author of numerous papers, Professor Pinczuk has also been the Editor in Chief of Solid State Communications since 2005. He also served on review panels for the U.S. NSF Division of Materials Research, the U.S. DOE Division of Materials Sciences and Engineering, and the Ministerio de Ciencia, Tecnología e Innovación Productiva, Argentina.

Professor Pinczuk was named a Fellow of the American Physical Society (APS) in 1987, a Fellow of the American Association for the Advancement of Science (AAAS) in 2002, and a Fellow of the American Academy of Arts and Sciences in 2009. He was also a member of the Materials Research Society (MRS) and the Optical Society of America (OSA).

In 1994, Professor Pinczuk received the Oliver E. Buckley Prize for Condensed Matter Physics from the American Physical Society - one of the top prizes of the society; received an "Honoris-Causa" Doctorate Degree from the Universidad Autónoma in Madrid, Spain, in 1997; was the recipient of the Columbia University Avanessians Diversity Award in 2008; and received the Columbia University Fu Foundation School of Engineering and Applied Science Faculty Excellence Award in 2015.

Professor Pinczuk was an active faculty member, advisor, and researcher at Columbia University up until the time of his death. He will be remembered by his colleagues and students for his excellence, kindness, and dedication to his teaching and research.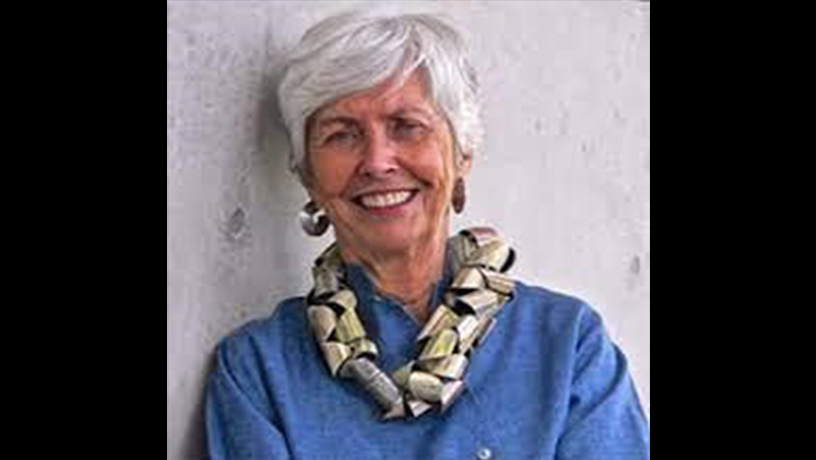 Pamela Ann McCorduck, MFA'70SOA, AI historian
Pamela Ann McCorduck, a champion of artificial intelligence, prolific writer, philanthropist, and key partner in launching the Joseph Traub Graduate Fellowship at Columbia Engineering, passed away October 18, 2021. She was 80.
Born in Liverpool, England, during the height of the World War II German bombings, Pamela emigrated permanently to the United States with her parents and younger twin siblings on the original Queen Elizabeth ocean liner arriving at Ellis Island, NY, on December 12, 1946. The family resided in New Jersey near relatives until 1949, when they moved to the Bay Area in California. For a brief time in the late 50s, she and her family lived in Rutherford, NJ, where she graduated from Rutherford High School at the early age of 15 before returning to the Bay Area where she attended the University of California, Berkeley, and earned a bachelor's in English composition and literature in 1960. A few years later, she went on to earn her master's degree in English literature at Columbia University in New York, where she also became a professor of creative writing. In 2020, Pamela became a donor and board member of the University of California Libraries.
In 1963, Pamela was working in the School of Business Administration at CAL, where she became acquainted with Dr. Ed Feigenbuam, who was teaching in the department at that time. Before she even had heard the expression "artificial intelligence," Pamela helped with the publication of the first ever book on AI. In 1965, Dr. Feigenbaum left CAL to become one of the founders of Stanford University's newly formed Computer Science Department, at which time he asked Pamela to join the team at Stanford, where her prolific writing skills were already in full bloom. It was at Stanford that Pamela met her future husband, Dr. Joseph Traub, who later became the head of the Computer Science Department at Carnegie Mellon University in Pittsburgh and the founding chair of the Computer Science Department at Columbia University in New York. During her stay in Pittsburgh, Pamela was a professor of English literature at the University of Pittsburgh before moving to New York.
Pamela is the author or coauthor of eleven published books, three of them novels. Her novel "The Edge of Chaos" was shortlisted for best fiction for the 2008 New Mexico Book Awards. Its sequel, her tenth published book, called "Bounded Rationality," was published in the fall of 2012 and was the second in a projected trilogy called "The Santa Fe Stories." She took time from working on the third volume to write a memoir called "This Could Be Important: My Life and Times with the Artificial Intelligentsia," published in late 2019.
Her 1979 "Machines Who Think," a history of artificial intelligence, was honored the year of its publication by the New York Public Library and was reissued in 2004 in a 25th anniversary edition, along with a new preface and lengthy afterword that brought the history of the field up to date. Among her other books are "The Universal Machine," "Aaron's Code," "The Fifth Generation: Artificial Intelligence and Japan's Computer Challenge to the World" (co-authored with Ed Feigenbaum), and "The Futures of Women" (co-authored with Nancy Ramsey). She has consulted and constructed future scenarios for numerous firms in the transportation, financial, and high-tech sectors.
As a board member and then vice-president of the PEN American Center in New York City, which was later renamed to PEN America, Pamela founded and chaired an innovative program that sends authors and their books to newly literate adults at sites all over the country. She also chaired a committee to study PEN's long-range future, which led to the first significant reorganization of PEN since it was founded in 1922.
In 2002, Pamela and her husband purchased a second home in Santa Fe, NM, where they continued to live six months of each year as well as six months in New York City. Pamela became a board member and treasurer of the New Mexico State Committee of the National Museum of Women in the Arts whilst continuing her membership in her beloved Century Association in New York, where she gathered with like-minded people around the piano to sing songs from the "Great American Songbook" and moderated a reading group addressed to the works of Henry James, an early member of the club.
According to Martial Hebert, the current dean of computer science at Carnegie Mellon, "Pamela was an early and hugely influential chronicler of artificial intelligence at CMU and elsewhere, and her writing, including direct conversations with many of the giants of the field, helped define the way we view, in her words, machines who think." In 2018, Pamela donated to CMU more than 50 mechanical calculators, encryption devices, and early computers from the collection amassed by her and her husband. This valuable collection includes a pair of Enigma machines used by the German army to keep dispatch secrets safe during WWII.
In 2017, after the passing of her husband, she left New York City and Santa Fe and moved to the San Francisco Bay Area to be near her sister and brother, where she continued to write and pursue her delight in the visual and performing arts. Pamela was known by her family and friends to have a tremendous sense of humor by entertaining them with entertaining stories that left everyone in stitches. "Friday night pizza" was a staple with her two siblings and their spouses, and those get-togethers were always filled with her inquisitive mind and trivia. She loved her nieces and nephews and delighted in hearing about their growth into adulthood.
Pamela was predeceased by her parents Hilda and William "Jack" McCorduck and her loving and devoted husband Dr. Joseph F. Traub. She is survived by her sister Sandra McCorduck Marona (Lee) and brother John McCorduck (Kathy), her nieces and nephews, Jordan, Spencer, and Alexis Marona, Kelly Hinkle (Scott), Brittany Fullerton (Nick), Brian McCorduck (Emily) and Blaire Morse Drew (Brandon), and her step-daughters Hillary Spector (Avi) and Claudia Traub.
According to Nancy Ramsey, "Pamela's public face was grace, intelligence, and wit. Her deep respect for the dignity and rights of every person inspired her writing on technology and artificial intelligence. She saw them as tools in fulfilling those goals in the future."
At Pamela's request, no formal funeral or memorial service will be held in her honor. A close family and friends celebration of her life will be held in the future. Donations may be made to Hospice of the East Bay, 3470 Buskirk Ave, Pleasant Hill, CA 94523, or your local Planned Parenthood.
Philip Schneider BS'50, MS'52
Philip Schneider, a Columbia alum, died peacefully July 4, 2021, at his home in Topsham, ME. He was 92.
Philip epitomized the American success story. He was born in Brooklyn, NY, to immigrant parents and went on to become a pioneer in the early development of worldwide telecommunications.
After earning three degrees from Columbia University, including a BA in physics, a BS in electrical engineering, and a MS in electrical engineering, Philip led the Bell Labs team that designed and developed T-1 lines, testing them after running them through the sewer system of Morristown, NJ. While at RCA, he directed the design, development, and business plan for a national satellite network. Under his leadership, his team established the first national cable television network service using the new domestic satellite system. Philip traveled to China before President Richard Nixon's groundbreaking visit in 1972, setting up the satellite communication system that would allow the president to broadcast his visit live across the world, which was a new use of the technology. Philip's extraordinary career included executive positions at RCA, Western Union, and Fairchild Industries. Before his retirement in 1999, Phillip was the chairman, CEO, and co-founder of an internet service provider known as DigiNet Communications. After retirement, he continued to give business management advice to his children and grandchildren for the rest of his life.
Philip will be remembered by his children and grandchildren as a kind and loving Dad/Grandpa/PopPop. He will also be remembered for his many lessons about hard work, loyalty, problem solving, logic, patience, and always looking forward and not backward. Philip was infamous for his lengthy and humorous explanations about how the world worked, including why restaurant service was so slow ("well, first they had to grow the lettuce").
Philip traveled the world with his wife of 70 years, Marion Kriftcher Schneider. Marion predeceased Philip by 22 short days. In their later years, the couple spent most of their time making friends, playing bridge, watching lobster boats, eating lobster, and surfing the internet from their home in Maine. In the end, he said he had enjoyed his long life and career and that he had no regrets.
Philip and his late wife Marion are survived by their two children, Cathy Dowgin (Michael) and Grant-Schneider Louisa), four grandchildren, Laura (Sean), Ryan (Jessica), Annie, and Kevin (Molly), and three great­ grandchildren, James, Emily, and Henry. He will be greatly missed by all.
There will be no services, per Philip's wishes. Should you care to make a memorial gesture, know that Philip highly valued education and would have appreciated any donation to your local high school scholarship fund to benefit students pursuing technology careers.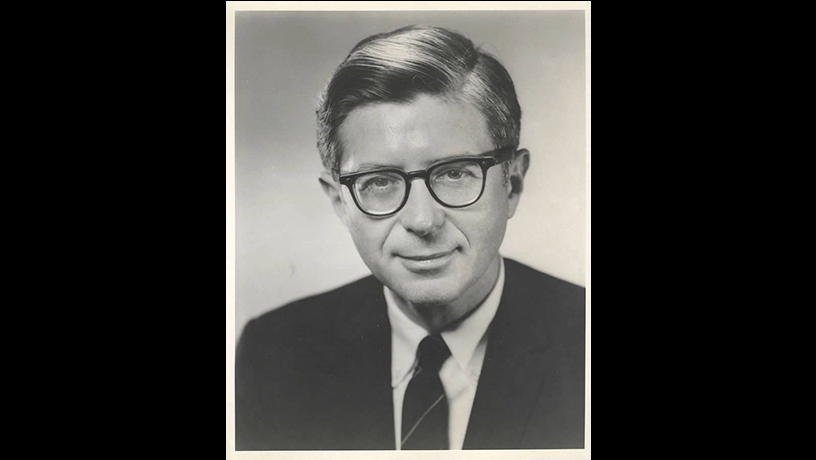 Robert A. Heller BS'51, PhD'58
Robert A. Heller, Columbia alum and professor emeritus at Virginia Polytechnic Institute and State University, passed away peacefully November 3, 2021, in Burlington, NC, with his wife and sons at his side. He was 93 years old and, by his own words, "did everything he wanted to do in life."
Robert was born in Budapest, Hungary, on February 12, 1928. Robert had a happy childhood until World War II, when he was forced to go into hiding. He was a Holocaust survivor who was placed in a Swedish safe house, where he bravely protected over 100 younger Jewish children. After the war, he and his family emigrated to New York City, where he started a new life and attained a PhD in Civil Engineering at Columbia University. He was married in 1954 to Agnes Sekely, the love of his life. A few years later, he became a father.
As a structural engineer, Dr. Heller maintained interests in elastic behavior of structures, fatigue, reliability, and safety of structures and probabilistic mechanics. He co-authored "Structure in Architecture," which is used in numerous university courses and was translated into 10 languages and republished in four editions. He co-authored "Salvadori's Structure in Architecture" in 2016, contributed over 100 articles to scholarly journals, and worked with the National Science Foundation to develop educational films that are now in the Library of Congress. In 1967, Dr. Heller became a full professor at Virginia Tech in Blacksburg, VA, where he taught for 30 years and became the J. Frank Maher Professor Emeritus. He was a mentor to many and was loved by his students and respected by his colleagues. In 1982, he received an Outstanding Educator award. Dr. Heller was a consultant for the U.S. Army and Air Force, the government of Sweden, and Brown Boveri company in Germany. He was a Fulbright scholar at Technische Universitat in Austria and visiting professor at Budapest University of Technology and Economics. Dr. Heller is endorsed by Marquis Who's Who as a leader in the fields of engineering and higher education.
Robert loved to water ski and snow ski. He traveled with his loving wife Agnes to many countries from Russia to China and all over the U.S. Robert was a devoted and loving husband who often wrote Agnes love poems and gave her credit for his success. He and Agnes shared a love for opera and classical music and supported many philanthropic endeavors. Robert was a wonderful, beloved father who shared with his sons passions for skiing, camping, travel, education, and a love of family and family heritage. He was a mentor, role model, and inspiration to many. Robert was a very modest, humble, and selfless man who enjoyed life and minimized life's difficulties. He was a friend to many and was always conscious of others' needs. He had a great attitude, good humor, and good will, and he touched and inspired many. Robert was not just a gentleman, but a gentle man who took care of and was loved by his family, friends, colleagues, and students.
Robert was preceded in death by his father, Jeno; his mother, Sari; and his sister, Aniko. He is survived by his wife, Agnes, his sons, Tom and Jim (Carol), his granddaughter, Sara, nephew, Steve Maroti (Michele), and various nieces and nephews.
A memorial service was held November 12, 2021, in Burlington, NC. Online tributes and condolences may be posted at mccoyfuneralhome.com. In lieu of flowers, donations may be made to the Robert Heller scholarship fund, Department of Biomedical Engineering and Mechanics at Virginia Tech, or Temple Emanuel in Roanoke, VA. Arrangements were made by McCoy Funeral Home in Blacksburg.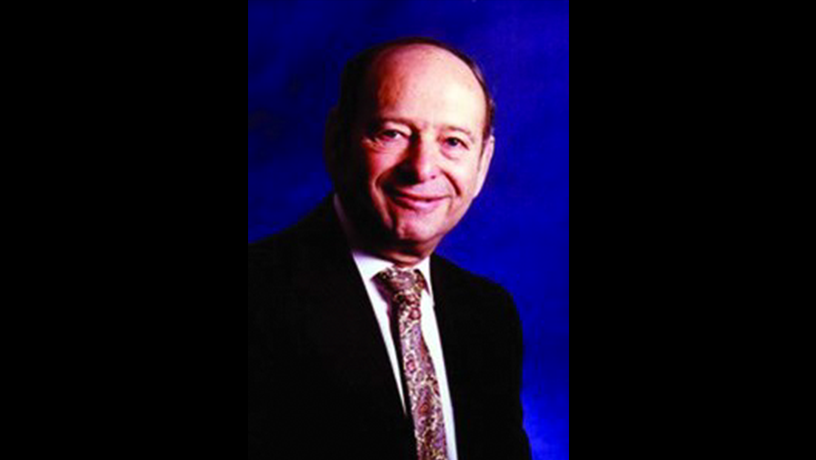 Laurence Chelmow BS'61, MS'66
Laurence Chelmow, a Columbia alum, passed away peacefully September 29, 2021, surrounded by his loving family in Milton, MA.
Larry graduated with a BA from Columbia College, Class of 1960. He received a BS in engineering from Columbia University in 1961, at which time he was elected to Alpha Pi Mu National Industrial Engineering Honor Society, and a MS in engineering in 1966 from Columbia University.
Larry was a principal engineer for Polaroid Corporation for 29 years, where he worked on all their new products. In retirement, he channeled his love for horology into his clock repair and restoration business As Time Goes By. He served on the boards of the Willard House Museum and Bristol Clock and Watch Museum. He was also a member of the American Watchmakers-Clockmakers Institute. Larry served on the town Finance Committee in Canton, MA, and was the first chairman of the Canton Capital Outlay and Planning Committee. He served proudly as cub master of Cub Scout Pack 77.
Larry is survived by his wife of 60 years, Betty; his three children, David Chelmow, MD, Theodore Chelmow, PhD, and Susan Chelmow Nourse; and his six grandchildren.