1952
Richard Eastman (Elec E) writes: "I moved to Los Angeles and accepted a Hughes Fellowship for my master's at the University of Southern California. I worked at Hughes Aircraft for seven years, then shifted along with many others to Space Technology Labs, where I worked on satellite communications and reached project manager level until I took early incentivized retirement in 1992. In outside activity, I raced sports cars; skied all over the Western US and Europe; married and divorced; produced two sons and three grandkids; and refereed soccer at all age levels for about 1,300 games until my body said STOP. Since then, I've dabbled in the HOA board in the complex where I live in Hermosa Beach; worked on maintenance projects in my townhouse; and watched much television, including English Premier League games, English and European shows, and anything else that seems interesting; and watched my net worth climb (for what purpose I know not)."
1954
Marvin Kohn (APAM) writes: "I retired from FMC Corporation in 1999 and have been doing volunteer work since then. I am currently an instructor in AARP's driver safety program and a counselor in their tax aide programs."
1956
Lewis Sternfels (IEOR) writes: "After graduating, I obtained a law degree from George Washington University while working as a patent examiner in the US Patent and Trademark Office. I later moved to Los Angeles, CA, where I passed the California bar. Among other work and after 22+ years in the patent and licensing department of Hughes Aircraft Company, I took early retirement and opened my law practice in my home, where I still obtain patents on clients' inventions and register their trademarks. I am also active in my synagogue, Adat Shalom, and visit my daughters and granddaughters in Decatur, GA, and Wake Forest, NC, among other activities. My wife Diane and I work out twice a week with a trainer and remain in good health. We love to return to Columbia for wonderful reunions and to meet and reminisce with fellow classmates."
1957
Lawrence Price (IEOR) writes: "After getting my bachelor's, I worked for Westinghouse and General Instrument. After getting my master's, I found a position with IBM. I worked in various positions at IBM, including manufacturing, cost engineering, software planning, and finance, and ended my career in a special education program for business process analysis. I married my wife Helene in 1957; we just celebrated our 64th wedding anniversary. We had four wonderful sons, but lost one to pancreatic cancer after a four and a half year fight. One of my sons, Robert, is president of the School of Rock. The other two work for WNBC in New York: David as a weather man, and Howard in the news department. Along with three great daughters in-law, our sons have provided my wife and I with seven brilliant and talented grandchildren. There isn't enough room here to chronicle their talents and achievements, but they are a source of unending pride and joy. After I retired from IBM after 30 years, we remained in Poughkeepsie. I would love to hear from classmates."
1960
Matthew Sobel (IEOR) writes: "In 2014, I became an emeritus faculty member at Case Western Reserve University in Cleveland, where I chaired the Departments of Operations and Economics and had a courtesy appointment in electrical engineering and computer science. Retirement has gone well, and I enthusiastically continue doing research (but with diminishing productivity). My wife is an emeritus faculty member at Cleveland State University, and it is gratifying that some of my research is joint with hers. Our principal recreational enthusiasms include music, road bicycling, snow-shoeing, and cross-country skiing. We still bicycle long distances, though more slowly in recent years. It would be grand to hear from classmates."
1961
Richard Benfield (IEOR) started a business in 1966 and sold it to UTX in 1995. He retired in Western North Carolina and spends winters in Stuart, FL playing golf and walking on the beach.
1963
Joe Feig (Chem E) writes: "After serving as CFO of two venture capital-funded start-ups, I became a member of Janas Associates and Janas Corp."
Mark Herman (Chem E) writes: "Long-retired as an environmental engineer with Exxon Engineering, I moved with my wife Ronnie Apter to Nashville, TN to be near family. We are still translating poetry and opera, and several arias from our pandemic-postponed New York production of Mozart's The Shepherd King are available on YouTube. Also available online at no charge is chapter two of our well-reviewed book, Translating for Singing."
1964
Robert Halden (Chem E) writes: "I took a job as a project engineer with the Manganese Chemicals Co., later acquired by Diamond Shamrock Corp. (DSC), in Baltimore, MD. I married and had two children: a son in 1965 and a daughter in 1969. In 1976, I transferred to DSC Central Engineering in Cleveland, OH. In 1986, I took a position in Pittsburgh, PA with IT Corp., a consulting firm, where I continued to manage major environmental projects. The family continued to grow with the birth of two grandsons in 1993 and 1994. In 2006, I was invited to and accepted a position with Paul C. Rizzo Associates, managing the preparation of several subsections of permit applications for nuclear power plants domestically and internationally. I retired in 2013. I remain active in the outside interests I developed over the years, including US speedskating and the Pennsylvania Special Olympics."
Tom Magnani (Elec E) writes: "I went back to living with my parents, having spent the last three terms of school living off campus, and began working at Sikorsky Aircraft in Stratford, CT. In 1966, I began dating a woman who would become my wife and, although I enjoyed the work as part of a three-person fix-it group, decided to look for work in the New York City area. With Joe Spindel BS'64, MS'68's encouragement, I applied to Consolidated Edison's R&D group. That part of my career evolved from electronics to fuel oil pipeline leak detection systems to simulators and supervisory systems for nuclear powerplants. For a number of years, in the 1980s, I worked for Gibbs & Hill primarily on a supervisory system for the Comanche Peak station in Texas. In 2008, I retired with my wife to the Raleigh area of North Carolina to be close to our grandchildren. We have been here ever since."
Ronald Sills (Chem E) writes: "In April 2020, Ron Sills BS'64, Jack Goldfrank BS'64, Harry Grand BS'64, Alan Kugelman BS'64, and I started weekly Zoom meetings that have continued to the present. What a blast. We talk about our lives—past, present and future—and give unsolicited advice with humor. All of us earned PhDs in chemical engineering and have had successful careers. We greatly value our Columbia education."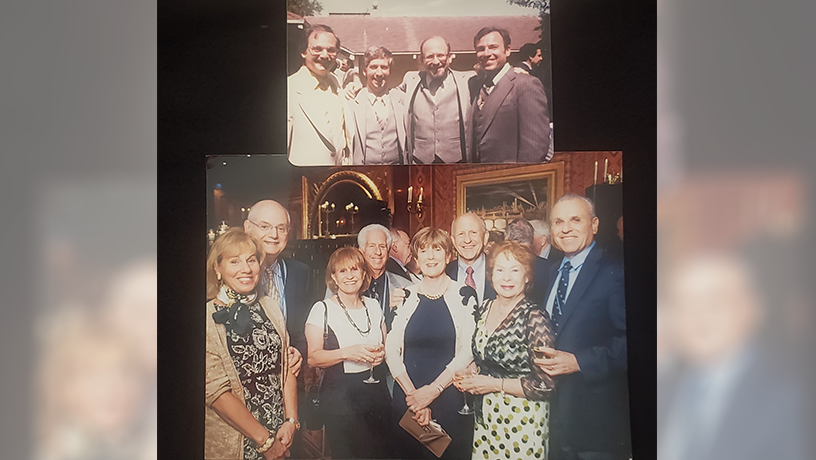 1965
Barbara (Shuman) Sanderson (BME) writes: "After 35 years in government service with the Air Force and intelligence communities, I retired in 2008 and moved immediately to the private sector to become the corporate director of space, intelligence, and cyber at Northrop Grumman Corporation. It has been fulfilling and exciting to be working with so many talented engineers and scientists. My family is also enjoying many successes. Our eldest granddaughter is a junior at Washington University in St. Louis; our second granddaughter is a freshman at the University of Michigan majoring in architecture; our grandson is a senior in high school and is looking at future college opportunities; and our youngest granddaughter is in sixth grade. My husband is a consultant after working 42 years in government service. We are in Falls Church, VA and welcome classmates of the Class of 1965 to stay in touch."
1966
Peter Buitenkant (Elec E) writes: "Continuing over 32 years as an independent consultant, my current project is to design the electronic circuitry and control/sensor software for a standalone UV air purifying/disinfecting system for elevators."
Frederick Gans (Elec E) writes: "I have just finished a new chapter ("HEAL YOURSELF, for a Pain-Free Advanced Age") to be added to the third edition of my book, What If ... ?, Your Beliefs Shape Your Life, first published in 2008. This third edition I will publish myself on the Internet with Kindle on Amazon."
1967
Bill Quirk (APAM) writes: "My second grandchild arrived on April 17, 2021. I am still working full-time as an assembly member in my ninth year in the California State Legislature."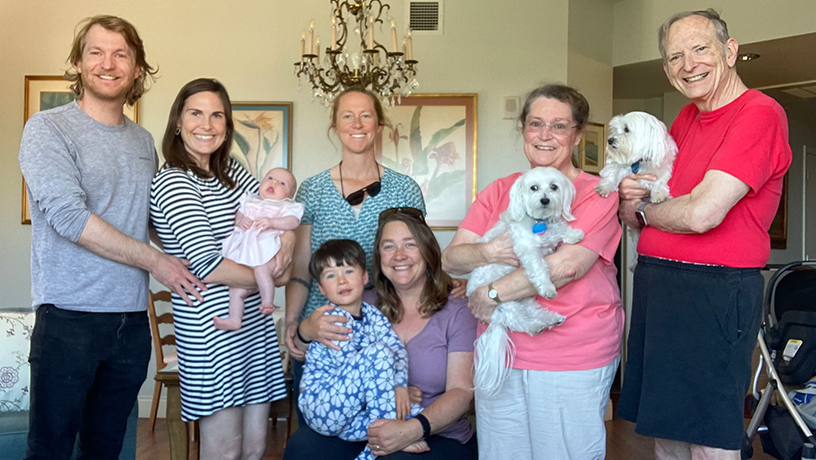 1968
Charles Tilford (Mech E) writes: "At age 76, I'm a full-time senior mechanical engineer with Commonwealth Fusion Systems' Silicon Valley operations, an MIT spinoff attempting to build commercially viable fusion reactors. I design and build machines that support the development and production processes. This is moon-shot difficult, or perhaps manned-Europa-expedition difficult. We have a strong team of scientists, engineers, and backers, and are forging ahead. If CFS is successful on the scale we're planning, this would be a major contributor to solving global warming. Prior to this, I've been involved with the development and acceptance of low emissivity window coatings (Southwall Technologies, another MIT spinoff) and solar cells (SunPower). I'm also continuing to play bass in rock bands as I did at Columbia with Christopher Guest before he became Nigel Tufnel in Spinal Tap."
1969
Ronald Goldman (Mech E), a psychological researcher, speaker, and writer, is director of the Early Trauma Prevention Center in Boston. His work includes hundreds of contacts with parents, children, and medical and mental health professionals. He educates the public and professionals about generally unrecognized origins and prevention of emotional and behavioral problems. His publications have been endorsed by dozens of professionals in mental health, medicine, and social science. His writing has appeared in newspapers, parenting and medical publications, and textbooks, and he has participated in over 200 media interviews. He is now writing a book that will apply his information to the problems of violence, racism, politics, and mental health.
Joseph Simhon (IEOR) writes: "I'm having a wonderful time traveling in Italy: Milan, Lake Como, Florence, Rome, and two weeks in Capri. We are expecting our 18th and 19th grandchild. My real estate consortium just acquired Austin Landing in Ohio—an 84-acre mixed-use, class A retail and office complex—for $135M and a multi-state Walmart portfolio for $64M, and are preparing to close on a class A, 285,000 square-foot TD Bank-anchored office complex in Farmington Hills, MI as we approach a $1B real estate portfolio in the U.S."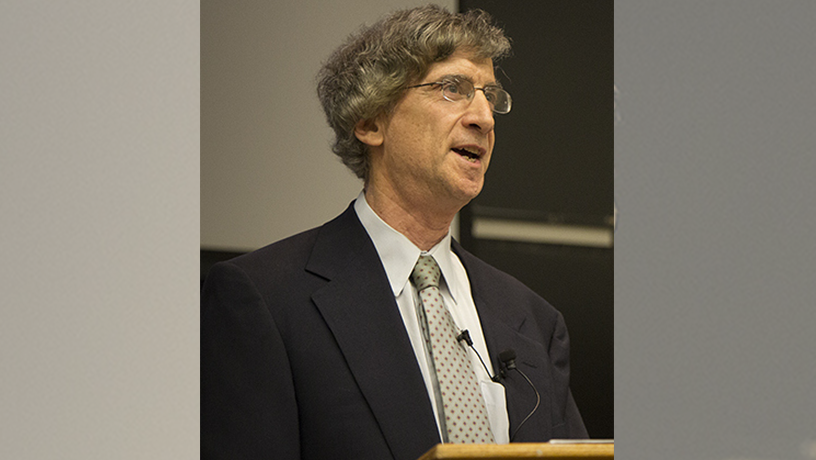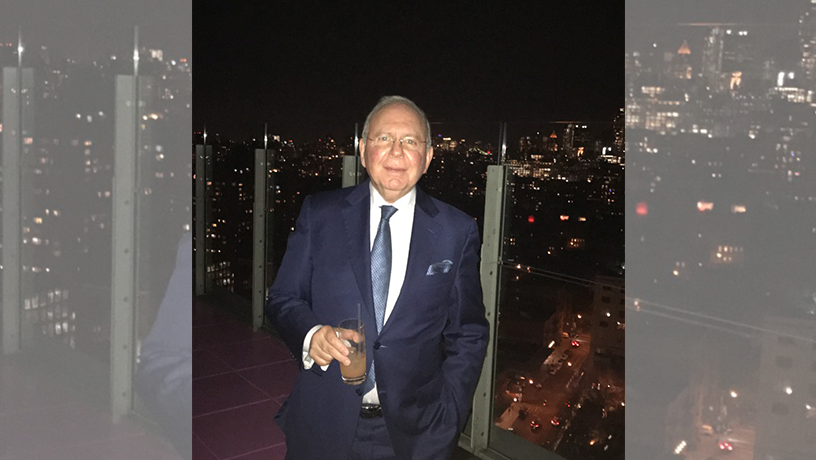 1970
William Thomashower (Mech E) writes: "I have been practicing law since 1974 in large firms and my own firm. Currently, I am Senior Intellectual Property Counsel at the New York City firm Pryor Cashman LLP, and I am active in general litigation as well. I spend my leisure time with my family as well as singing a cappella with the Big Apple Chorus. And I can usually fix my own lawn mowers."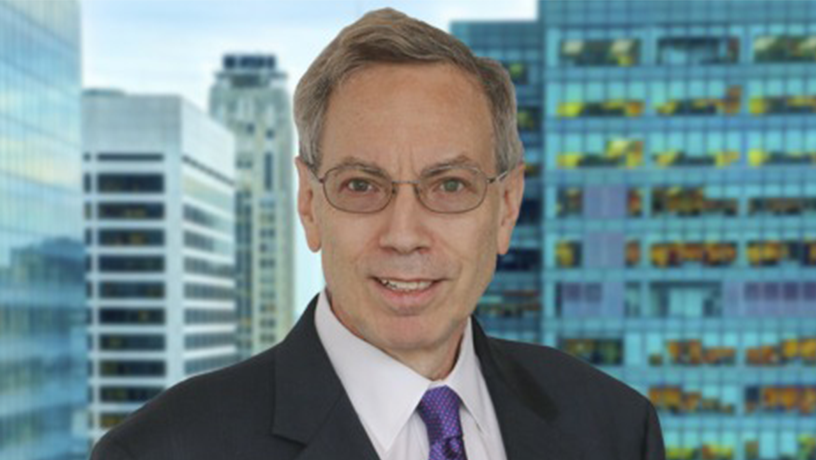 1971
Will Darken (Elec E) writes: "On July 26, I summited Mount Columbia with some friends. At 14,078', it's one of Colorado's 14ers. It's a handsome mountain in the Collegiate Range near Mounts Harvard, Yale, and Princeton. Columbia is not as tall, but much more handsome than the neighboring Harvard. Like the curriculum at Columbia, it starts off with only moderate difficulty, then becomes truly challenging for the rest of the way, with a special little twist at the end. Naturally, we met other friendly folks on the journey."
Alan Greenglass (Mech E) writes: "I went to medical school at Brown, then trained in internal medicine. I practiced primary care for 25 years. Along the way, I became a physician executive and led several medical groups in Connecticut and Delaware. I retired several years ago and have become active in climate and health issues. This includes serving as President of Physicians for Social Responsibility, writing articles, and speaking to health care professionals and community groups. As we learned at Columbia, if you believe in something, something that impacts you and everyone else, you need to speak up, and you need to do something about it."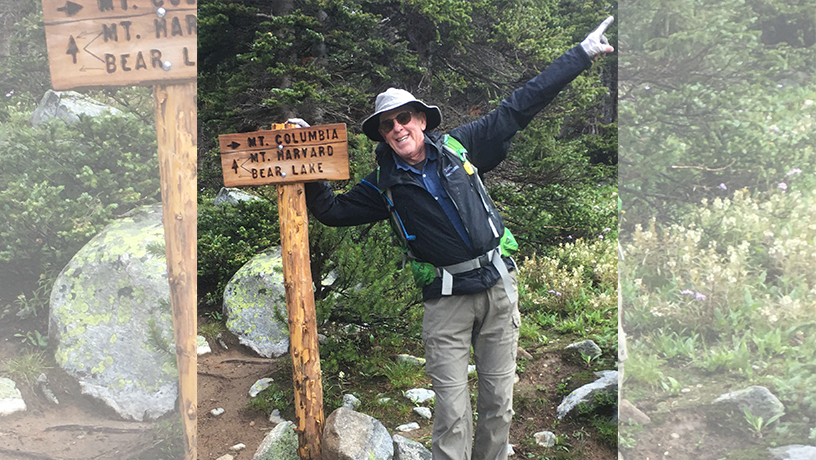 1976
Charles Henager (APAM) retired from Pacific Northwest National Laboratory (PNNL) in December 2019 after 40 years as a materials scientist. Chuck started working at PNNL in 1976 and had gone on to obtain his PhD in metallurgical engineering from the University of Washington in 1983. He had a career working in a variety of materials science areas concentrating on radiation effects, mechanical properties and strengths of materials, and computational materials science. He was also an adjunct professor in the Department of Materials Sciences at the University of Washington in Seattle, WA until his retirement. He and his spouse, Pam Lommers Henager, traveled to South Africa in early March 2020 and went on a three-day safari near Kruger National Park. They returned from that just in time to quarantine for COVID-19. They will retire for now at their home in Kennewick, WA.
Kazuhiko Mori (CS) is a senior director at Makana Partners, an executive search firm based in Japan. He has more than 12 years of executive search experience, and his practice area includes C-level positions in country management, sales and marketing, human resources, technology and digital, and finance. Before joining Makana Partners, Kaz worked for Salomon Brothers (which later became Citigroup Global Markets) for 20 years, including six years in operations and technology and 14 years as the head of HR. Prior to joining Salomon Brothers, he worked for KPMG in New York as a senior consultant within their information technology consulting practice. He started his career at Fujitsu as a systems engineer. Kaz also has an MBA from Columbia Business School.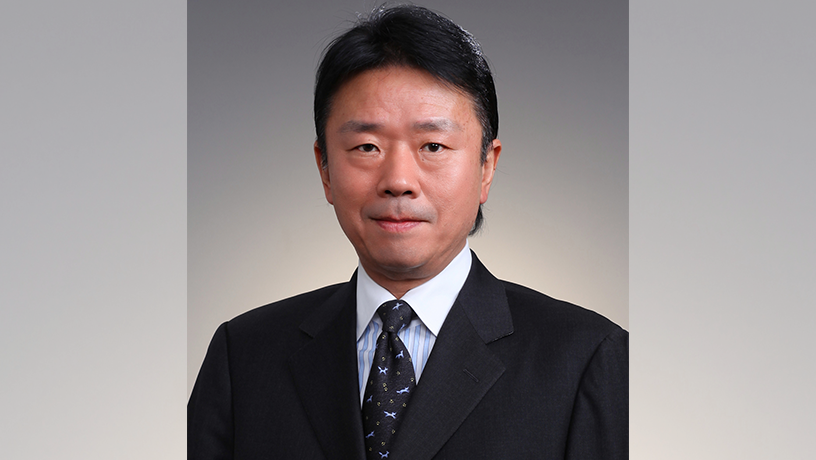 1977
Gary Elzweig (Civil E) writes: "I am happy to report that my oldest daughter has graduated from engineering school with honors, and my youngest is starting at Columbia College in the fall of 2021. As for me, I am currently involved with another engineering company rollup: we have gone from 0 to $320 million in revenues in just under 26 months. Exciting times all around. Best wishes to all my friends at Engineering."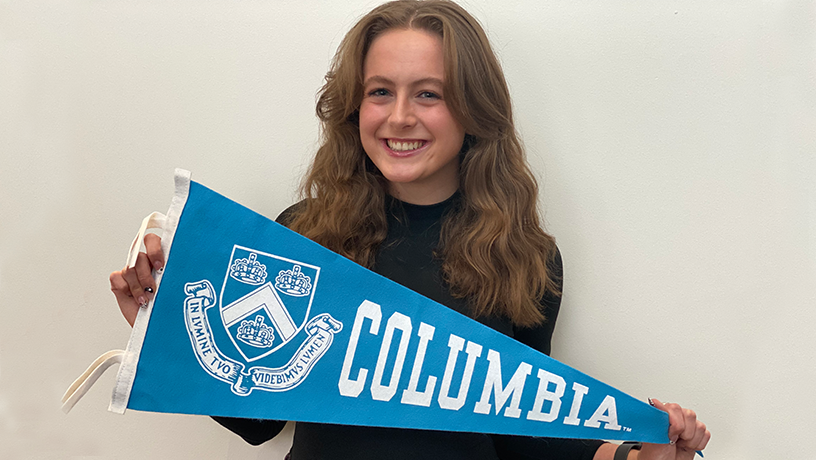 1978
Albert McGovern (Mech E) retired from Shure Incorporated on July 23, 2021, capping a more than 44-year career that included working at eight different companies in five different states. He and his wife, Mary Jo, have moved to Aurora, CO to be closer to their four grandchildren aged three months to three years. They will also be closer to two of their children who live in Colorado, as well as their third child who recently relocated from New York City to San Diego, CA.
Kevin Roy (Chem E) writes: "I obtained my DPM degree and practiced podiatry for seven years—long enough to know I didn't like it. I have leveraged my interest in computers and software since then: I spent most of the last 30 years working in major hospital systems as an electronic medical records systems expert; I am now Director of Software Applications for Professional Physical Therapy; and I spend my time analyzing business processes and creating software to increase efficiency and decrease duplication of effort. I continue to play music in my spare time."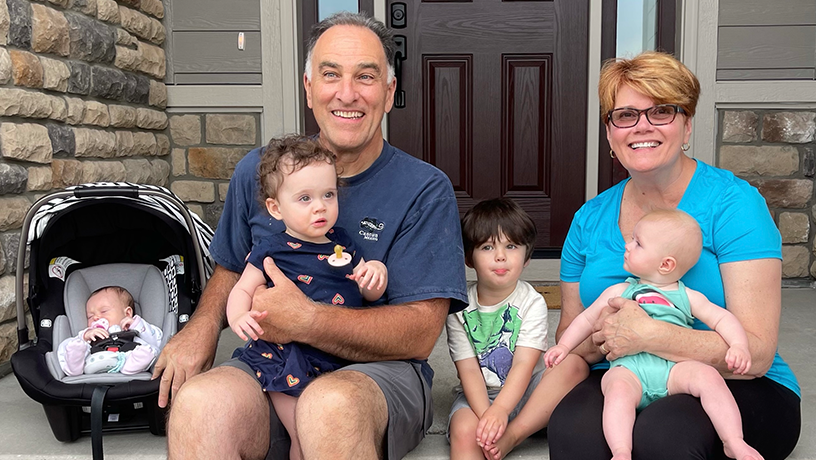 1981
Alan Alters (CS) writes: "After 40 years in technology, I launched a 'second career' in the wine business. I started a website called Altrotta's Amphora, where I blog about and represent wines from the Boisset Collection. I love it! I have been drinking wine for decades, and these are some of the best I've had. Our collection includes nearly 200 wines from 26 wineries located in California and France. I host tastings for organizations, corporations, and social groups. Over the past few months, most of the tastings have been done virtually, but I look forward to returning to hosting them at the homes or other venues of our clients."
Paxton Louis (Elec E) writes: "Been busy living and working. Great seeing folks at the virtual reunion. I am looking forward to reconnecting with my classmates. 40 years is a long time. Lots of good memories."
James Reda (IEOR) writes: "I'm still working and splitting time between Sarasota, FL and Long Beach Island, NJ. Debbie and I were traveling, but have been grounded by the pandemic. Looking forward to 2022."
Stanley Rogacki (Elec E) writes: "After more than 37 years in the telecommunications industry, I am now working for L3Harris, proudly supporting our nation's defense, and thoroughly enjoying every minute of it. I sincerely hope all members of my class and all who I was privileged to meet in my years at Columbia are doing well and are in good health."
1983
Mavis Fowler-Williams (IEOR) writes: "We are absolutely ecstatic that our son is now a Columbia College freshman! I have enjoyed practicing law at Toys 'R' Us, Nick at Nite, TV Land, CBS News, Al Jazeera America, ALM Media, and a number of New York City law firms. I look forward to more opportunities to work in-house."
Frank Lio (Mech E) writes: "I joined Instron ITW as an intern and never looked back. I am presently their global product support lead and had the opportunity to work all over the world, including Asia and Europe. My biggest blessings are my wife and twin boys. I am currently residing in Quincy, MA. Grateful for the Columbia education and experience! (There are a few Instron machines in the Columbia Engineering labs!)"
1984
Daniel Smith (IEOR) joined the InterPro Solutions executive team as Vice President, Sales & Marketing.
1985
Stephen Conenna (Civil E) writes: "I recently started a civil engineering consulting firm capitalizing on my 30 years of experience building roads and bridges in New York City. With gratitude, honor, and deep respect for our Alma Mater, I named the firm Columbia Consulting Engineers."
Paul Foglino (Elec E) writes: "My pal Ellen Foley and I have just released our second rock-and-roll album together. It's called Fighting Words. I wrote the songs, and she sang them."
1986
Christopher Dorn (CS) writes: "The Foreign Service keeps things interesting for us. After returning from Stockholm, I entered advanced economic training, which included a five-month detail assignment at the Department of Treasury's Office of Foreign Assets Control working on sanctions. This fall, I will study Arabic language training at the Foreign Service Institute in Arlington, VA."
1987
John Corradi (BME) writes: "Since receiving a PhD in neuroscience and post-doctoral training in bioinformatics, I have primarily worked in the pharmaceutical industry. I currently lead a bioinformatics and proteomics group at Arvinas, a company focused on targeted protein degradation for neurodegenerative diseases and cancer. I have two wonderful daughters, a recent college graduate and a college freshman."
1988
Lee-En Chung (Civil E) writes: "After being editor-in-chief of Columbia Engineering's student newspaper, I was featured in Glamour Magazine's 'Top 10 College Women.' I worked for NBC at 30 Rock and as a project engineer for Clark Construction on huge jobsites in Washington, DC and Palm Beach Gardens. I became the first female in Florida to earn both certified general contractor and professional engineer licenses. As a governor appointee, I served on Florida's Construction Industry Licensing Board. While Huffington Post featured my fun blogs, I performed in two way-off Broadway productions of Miss Saigon. In 2019, I relaxed on a Dubai cruise. In 2020, ASCE Suncoast honored me as 'Engineer of the Year' for my contributions as Project Manager for the City of Sarasota on the award-winning St. Armands Parking Garage. Next year, my company Ivy Ventures (based in sunny Sarasota) will celebrate 30 years of inspecting commercial construction for banks and owners throughout Florida."
Tom Cocotos (Elec E) is a fine artist specializing in large-scale, figurative collage. His works explore the ambiguity of power structures in human nature by reworking and combining classical imagery from Caravaggio to Velazquez to Bellini.
Stanley Hoo (Elec E) writes: "Visited Columbia with my son, who is doing college tours and exploring some future opportunities. Although most tours are now virtual, physically being on campus sometimes gives a very different perspective. Memories, like the song goes, also bring emotions of missing classmates of the past. Alrick, Carlos, Dean, Ernesto, Jose, Rudy, and so many more, I hope you all are doing well, staying healthy, and trying to be helpful to the next generation, as our school has been helpful to us. I also remembered Carol Roy, Larry Walton, Sarah Gasque, Cynthia Brown, Professor Noyan, and so many more who helped the class of '88 realize the future of opportunities today. Many familiar names no longer appear on the school listings; nevertheless, I am so thankful for these positive memories."
David Shofi (Elec E) and his wife Leanne were able to acquire a lakeside camp in the Adirondacks during the pandemic. Late last summer, David had a reunion of sorts with his close friend and Columbia classmate Rob Vollkommer BS'88 there. David, who is General Counsel to the Belgian biopharma company Univercells Technologies, hopes to add more Lions to the reunion group this year and in the years to come."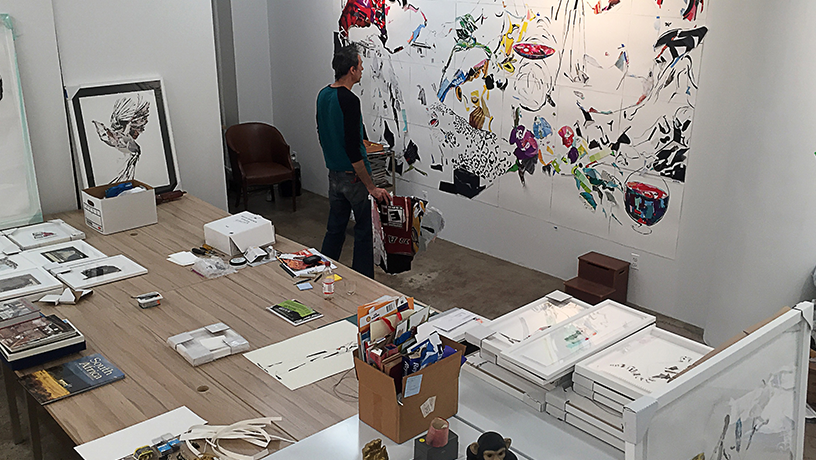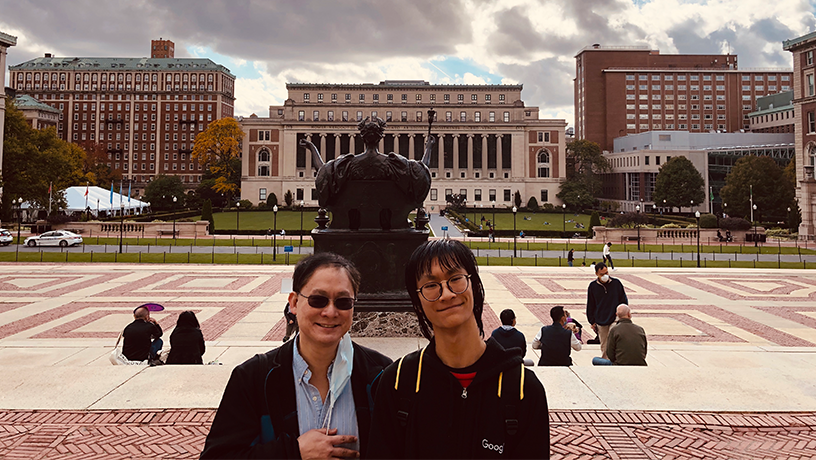 1989
Uresh Sheth (Mech E) started a new job as a lead pricing associate with Fannie Mae in August 2021.
1994
Jeff Gormley (Mech E) moved from Boston to Los Angeles in 2010 and has enjoyed designing new products in multiple industries. Since 2019, he has been at Kernel developing the next generation of non-invasive neural sensor technology. He lives in Chatsworth with his wife Irina and their son and daughter.
1996
Enrico Marini Fichera (Mech E) writes: "Our oldest daughter graduated from Columbia Engineering, and our second daughter is beginning as a freshman at Columbia Engineering. I've also partnered with a longtime friend/Columbia alumnus (whom I met in Art Humanities) and launched a new venture capital fund. Our focus is on software and deep tech. We completed our first deal in May."
1997
Andrew Lee (Chem E) writes: "I started a new position at Foundation Medicine in December 2020 as a laboratory automation engineer, programming instrumentation that will ultimately sequence liquid biopsy samples of cancer patients. We are about to open a new building in San Diego, where I have also been living for almost 10 years enjoying the sunshine, beaches, craft beer, softball, and great friends."
2000
Daryl Delos Reyes (IEOR) writes: "Jennifer Chang '00CC and I are in the San Francisco East Bay Area with our two kids (9 and 6). Jennifer works for TPMG at Kaiser while I am at Genentech. We are full-time coaches and parents on top of that. Stay healthy and be safe!"
2001
Cathy Marcinkevage (EEE) writes: "I'm rounding out my first year as Assistant Regional Administrator for NOAA Fisheries' California Central Valley office, where we face the daily challenges of managing endangered salmonids and sturgeon in a changing climate. It's been exciting to lead a talented and dedicated workforce to advance our mission of species protection and recovery, even despite the uncertainties and disruptions of the past year. I'm proud of the science, service, and stewardship modeled by our agency, and I look forward to many more years of making a difference."
Cho-Nan Tsai (CS) writes: "It's been a busy, but rewarding year. I started a new job in property tech after leaving a fintech company where I was part of the founding execute team for over five years. I also started a tech career mentorship program called Into Code Mentorship. It is wonderful to help budding software engineers navigate their careers."
Kevin Tung (IEOR) writes: "My wife Ya Tung BS'01 and I both live in Westchester, NY with two kids: a seven-year-old daughter and a two-year-old son. I am currently a partner at a venture capital firm called Interplay Ventures, based in NYC. I am also involved with the Columbia Venture Community and Goldhouse non-profit organizations."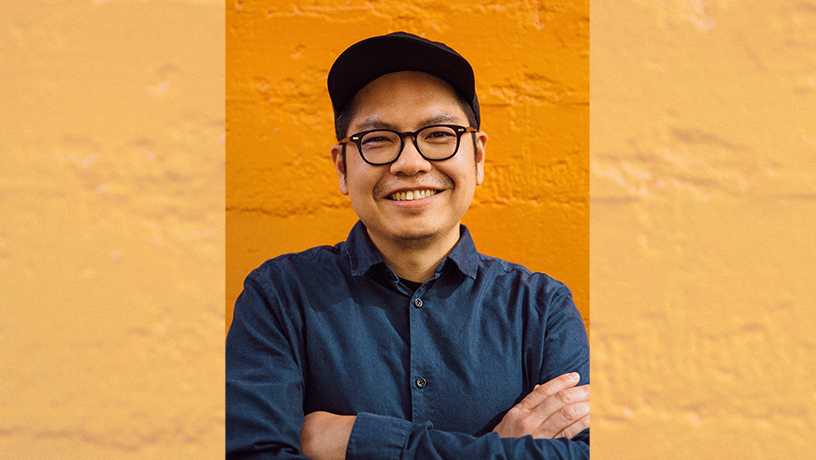 2002
Omar Stevens (CS) writes: "I joined Mizzen Capital, a lower middle market private credit fund, as a vice president on the investment team."
2005
Spencer Greenberg (APAM) writes: "After graduating from Columbia, I completed my math PhD at New York University specializing in machine learning. Now, I work at the intersection of social science/psychology and software with the company I founded, Spark Wave. We are a startup studio that creates new tech companies from scratch based on our own ideas."
Cristian Guardia (Mech E) writes: "After five amazing years in New York, I decided to move back to Chile, where I´ve had the most wonderful 10 years of my life: I travelled the world, got married, experienced many earthquakes, and had the most amazing baby daughter. I´ve been working from home since the pandemic began, and although it´s been a challenge to draw a line between work and my own personal time, being able to spend more time with my wife and daughter has been a blessing. Finally, since travelling has all but stopped, a small group of '05ers met online and all caught up with our lives and our current situation. Hope to see you guys face-to-face soon, and if you ever are down in Chile, do not hesitate to reach out!"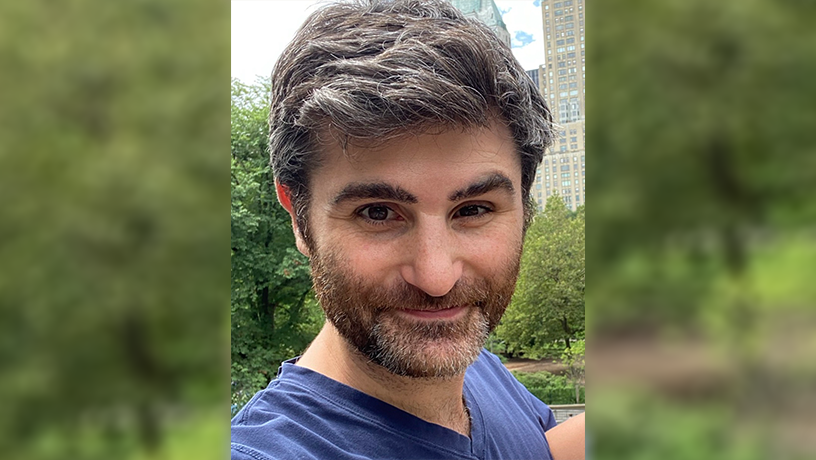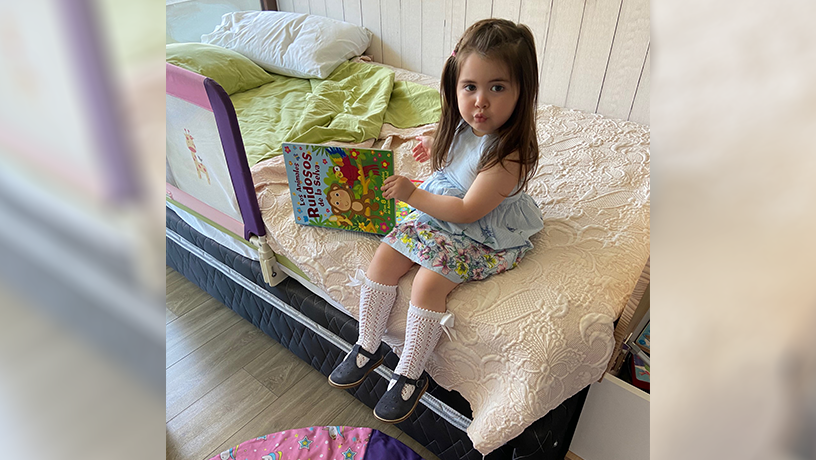 2006
Jalal Ahmed (BME) writes: "I finished my residency specialization in radiation oncology this year. I will be opening my lab at the Icahn School of Medicine in the fall. The lab aims to design novel chimeric antigen receptor therapies for solid tumors."
2007
Michelle Bettelheim (APAM) writes: "My new last name is Boyle. I got married back in 2010 and have identical twin girls starting kindergarten. I live in a suburb of Albany, NY."
2008
Sophia Heng (Civil E) began her professional career as a water/wastewater supply and treatment consulting engineer in New Jersey. Fast forward 13 years post-graduation, and she is now the principal engineer at a public water authority in northern New Jersey. She serves as the 2021-2022 chair of the American Water Works Association, a professional organization dedicated to providing safe drinking water to the people of New Jersey. Outside of the world of potable water and public health, Sophia spends her time with her family and working on house projects."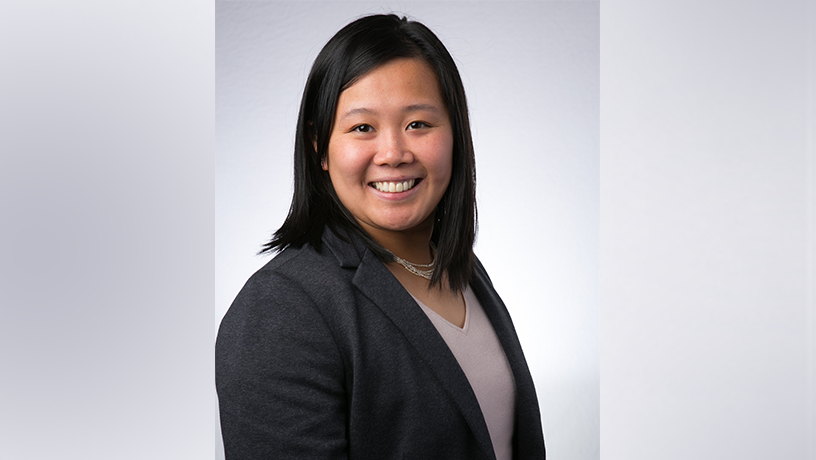 2010
Jie Qi (Mech E) writes: "My company Chibitronics was just awarded an NSF SBIR grant. Chibitronics' mission is to make coding and engineering accessible through the arts so that those who may not otherwise be interested in STEM feel inspired to join in. This funding allows us to support that mission by creating simple, affordable software tools for beginners to create, share, replicate, and remix circuit designs like they would with digital drawings. Our new software will also make it easy to then digitally fabricate these circuits using affordable desktop tools and our paper circuit toolkits. I co-founded Chibitronics in 2014 as part of my graduate research at MIT on blending art, technology, education, and equity."
Aimee Sanchez (CS) writes: "Hello, world! I have served as lead facilitator for Girls Who Code Clubs in the US Virgin Islands for the past three years. I was thrilled to conduct a coding workshop in person using Jewelbots and to bring together some former club members for a mini reunion. So wonderful to spend time together in sisterhood. As the facilitator, it was very rewarding to share my passion for computer science and technology. I loved to see the enthusiasm in their eyes! Overall, the workshop was educational and a great experience. I hope to host similar workshops in the future if there is enough interest and support."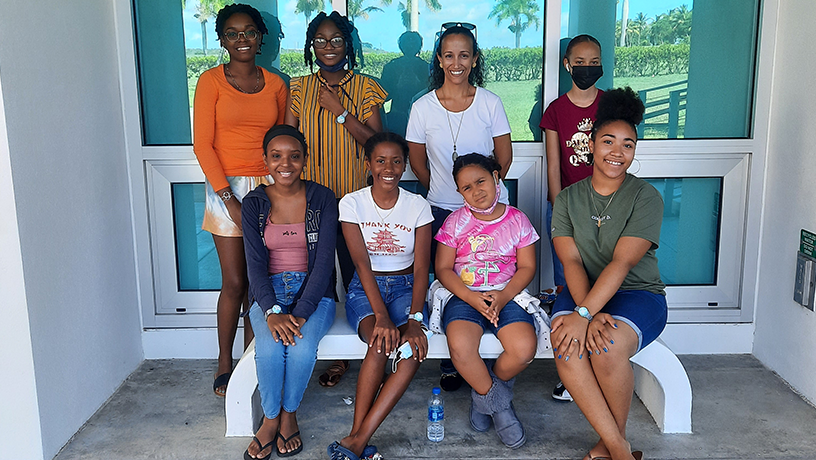 2011
Lauren Pully (CS) and her husband Dylan Graham are thrilled to announce the birth of their son Owen Graham.
Andrew Stiegler (Chem E) writes: "This year, I completed my PhD in molecular medicine at the Hofstra/Northwell School of Medicine. I am now a project engineer at Nemedio, a New York City-based start-up whose mission is to fix compliant engineering and accelerate medical device development."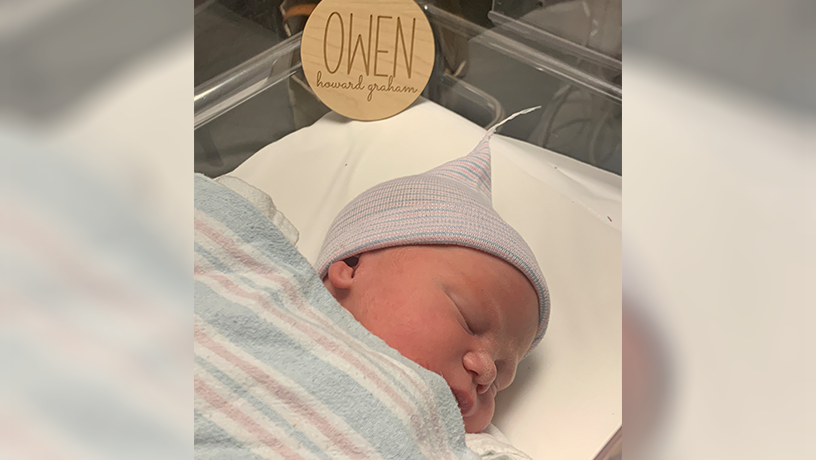 2012
Vivian Feig (Chem E) writes: "I was honored to be selected as a 2021 Schmidt Science Fellow and will begin my postdoctoral placement at MIT with Professor Robert Langer in the fall. The fellowship will enable me to expand beyond traditional disciplinary boundaries to conduct high-risk, high-reward research."
Alex Tsado (Elec E) writes: "It's been an incredible past few years. I led my non-profit Alliance4ai.org to advise the Africa Union on its AI blueprint while running six AI clubs across five countries to prepare youth for the future of work. I also recently channeled my time at Nvidia and Bain to co-found Ahura AI, which particularly helps those displaced by automation to find new jobs. On the personal side, I'm blessed to have met the love of my life in 2020, and have spent the last two months working remotely in the Republic of Georgia. Cheers, Columbia."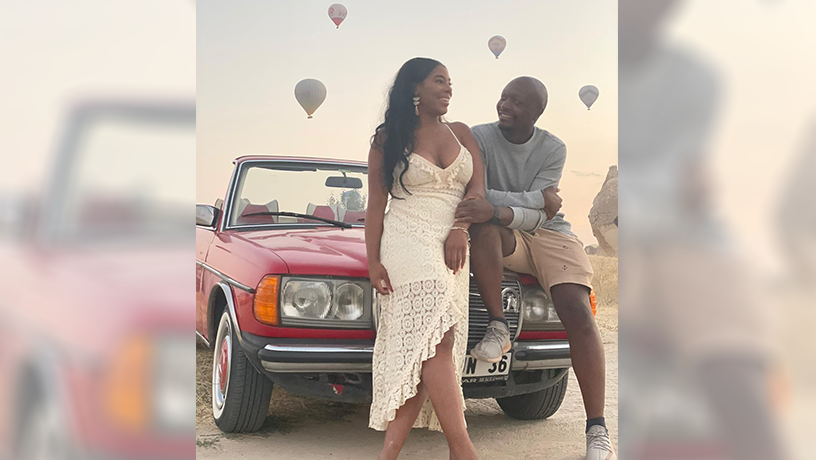 2013
Anthony Ruda (APAM) presented at the International Symposium on Jainism and Mathematics in December 2020 and was subsequently awarded the Bhagwan Mahavira Fellowship to study Prakrit in India through 2022.
2014
Michael Jiang (APAM) writes: "I completed medical school at the University of California, San Diego, as well as an internal medicine residency at Northwestern University McGaw Medical Center in downtown Chicago. I currently serve as a chief medical resident for my internal medicine program and am now applying for cardiology fellowships. My experiences at Columbia prepared me well, and I reflect fondly on my time there."
Howard Mao (CS) writes: "In the midst of the pandemic, I completed my PhD studies at UC Berkeley and started a new job at Google as a hardware engineer, realizing the dream that I've had since my time at Columbia. I hope all my fellow alums are staying healthy and happy and look forward to meeting more of you in person once life is back to normal."
Stefanie Molin (IEOR) writes: "The first half of 2021 has been rather eventful for me. I published the second edition of my book, Hands-On Data Analysis with Pandas. I was a guest on the Ken's Nearest Neighbors podcast. I created and delivered a training workshop titled 'Introduction to Data Analysis Using Pandas' at the Open Data Science Conference (ODSC) in Europe."
Shannon Sullivan (BME) writes: "I recently moved to Cleveland, OH, and am working as a resident physician in diagnostic radiology at University Hospitals Cleveland Medical Center/Case Western Reserve University. I'm looking forward to connecting with other Columbia alumni in Cleveland!"
2015
Robyn Ridley (APAM) writes: "I started graduate school at the University of California, San Diego. I completed my masters in 2017 and my PhD in July 2020. I am now back on the East Coast and in my second year as Assistant Professor of the Practice at Wesleyan University."
2017
Harry Munroe (IEOR) writes: "I'm currently working at IBM as a healthcare strategist and technology seller. On the side, I'm pursuing my MPH part-time at Johns Hopkins and am hoping to help rebuild our public health infrastructure post-COVID. My spare time involves finding new things to do with sourdough, nurturing an exponentially increasing number of plants, and trying to stay out of the vortex of negative news. This spring, I moved from Boston to Baltimore and have been enjoying the new city!"
2018
Shin Cousens (Chem E) writes: "I moved from Delaware to Japan at the height of the pandemic in January 2021, and now I'm helping DuPont design their largest chemical plant in the country."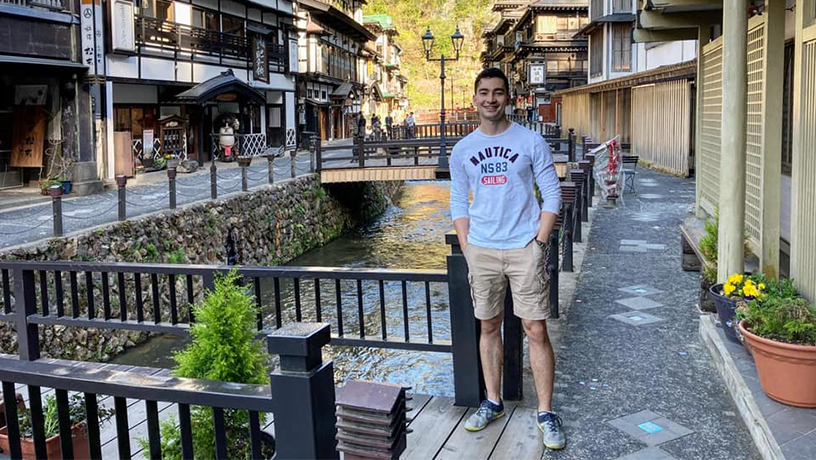 2020
Tosin Sanusi (Chem E) writes: "I recently celebrated my one-year anniversary at the Clorox Company, and I couldn't be more happy with my role and position. I currently work as a product developer in the healthcare and devices team under the CloroxPro brand. It's exciting work, and I'm grateful to be in an industry that makes a difference in the world, especially in times like these."
Dhruv Singh (CS) writes: "I have enjoyed life in the US outside Columbia thoroughly. New friends, places, ideas, and projects have been endlessly fun. Microsoft has been a brilliant company to work for. I was promoted in my first six months! The challenges of keeping a hyperscale computer system running (over 20 data centers across the entire globe working together!) with over 10,000 other engineers has taught me to appreciate the effort of countless engineers who work hard to keep our everyday life running in the technologically advanced civilization we live in now. COVID-19 especially made clear how much we rely on our BME friends. I hope this coming year and many more will bring great happiness to all our lives and fun engineering challenges to collaborate on and tackle together."
Kai Tinsley (IEOR) writes: "This past year, I got married to the love of my life, Dominique Tinsley '18BC! Even though it happened in the midst of the pandemic, we were still thankfully able to celebrate with a small group of family and friends. We're now building our new life together right in Harlem, not too far from where we both used to go to school."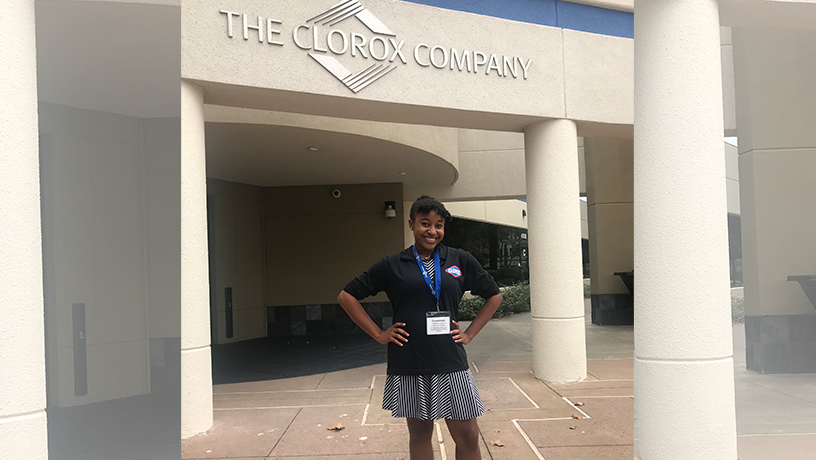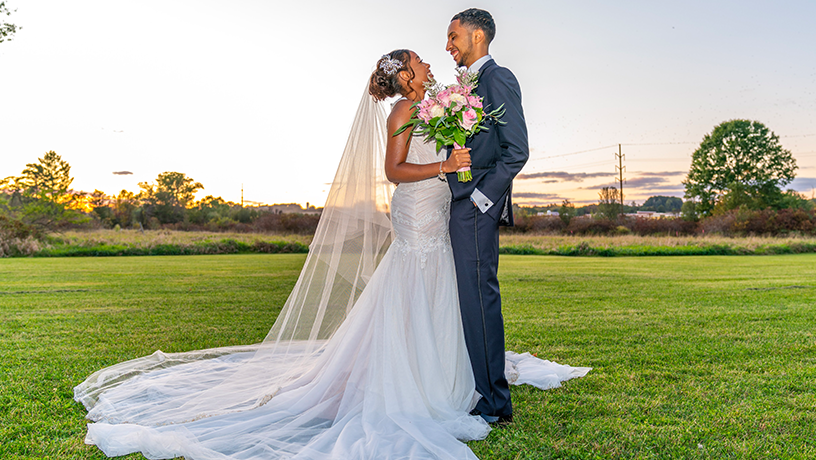 2021
Christian Chong (Mech E) writes: "After completing a very unprecedented semi-virtual senior year, I started my full-time career as a project finance associate at Silicon Valley Bank. I am delighted to be able to support a team financing clean technology and renewable energy assets across North America and am eager to keep applying the structured problem solving skills I gained from the rigorous SEAS curriculum in a career focused on fighting climate change. Onward to a net zero future!"
Natalia Dorogi (IEOR) writes: "I started working in finance in New York City over the summer, learning a lot and putting in long days. Can't wait for skiing this winter (go Columbia alpine ski team!). Joined the Columbia Young Engineering Alumni board and will work on events, so stay tuned. I am looking forward to meeting other Columbia Engineering alumni!"
Lukas Geiger (CS) writes: "While waiting for my job at Google to start, I have been training for my first 50-mile ultra-marathon, have hiked the second tallest mountain of Austria, and have moved to Austin, TX!"
Camryn Purdom (Chem E) writes: "Since graduating from Columbia, I've been able to celebrate, travel, and start my career. As a combined-plan student, I also graduated summa cum laude from Whittier College this past May. I received my BA in chemistry with a minor in French. I visited Hawaii in June to celebrate these accomplishments with my family. I was also able to travel to Washington in July to visit friends I've made during my collegiate experience. After returning home, I celebrated my 22nd birthday and started my career in renewable energy and consulting. I'm currently remote-working in Southern California as an associate project engineer for Enertis, a renewable energy engineering and consulting company. I also plan on attending graduate school in the next couple of years. I am truly grateful for my time at Columbia and am looking forward to all the opportunities that await!"
Ziad Saade (BME) writes: "I have started the MD program at Harvard Medical School. It has been incredibly gratifying to incorporate my engineering background into my journey of becoming a physician."
Yuhan Wang (IEOR) has accepted the position of monetization product manager with TikTok. He will be relocating to Shanghai.