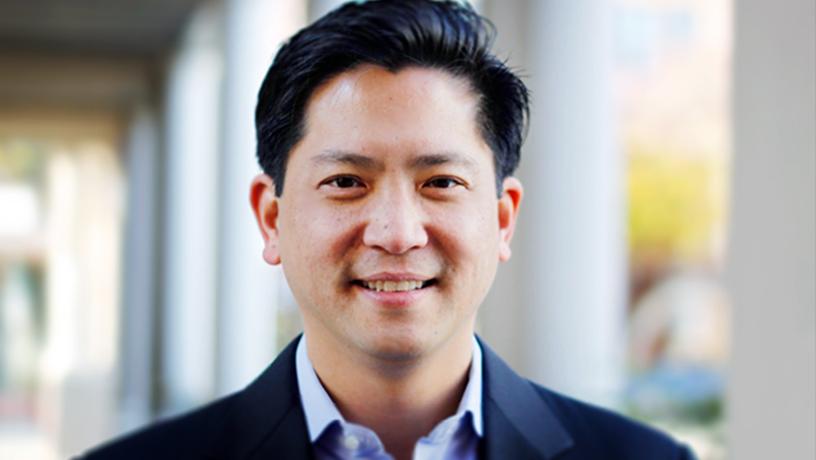 Peter Hsing BS'90
Peter Hsing passed away on July 17, 2020. His unwavering commitment to the Entrepreneurship Advisory Board (EAB) and to our community during his time had an immeasurable impact on Columbia Engineering, and on countless students and young entrepreneurs. Hsing was a vibrant presence at many School events and a tireless ambassador for Columbia in the Bay area.
Hsing co-founded Merus Capital in 2007, an early-stage venture capital firm based in Palo Alto investing in entrepreneurs developing real software solving real problems. Prior to forming Merus, Hsing was managing director of the Corporate Strategy Group at Microsoft, where he and his team led Microsoft into the era of Cloud services, from the acquisition of Microsoft's first SaaS company in 2005 to driving the business cases for Exchange Online and Azure. More broadly, his team was also responsible for identifying and evaluating new growth opportunities in online advertising, marketplaces, payments, enterprise Software-as-a-Service, and cloud platform services.
Before moving to Seattle, Hsing was a technology investment banker at JP Morgan in Hong Kong for two years, management consultant at PricewaterhouseCoopers for five years, and a marketing intern at IBM for three years (part-time while attending Columbia). Hsing graduated with an MBA in Finance from Wharton and a BS in Industrial Engineering from Columbia University ('90).
Hsing enjoyed running (NYC Marathon '09, St Petersburg Marathon '12, Run Free Marathon '13) and cycling (Sequoia Century '09, ADA-120k '09, Marin Century '10, Sea Otter Century '12). He was 51.
George T. Murray EngScD'58
George T. Murray passed away at the age of 93 on March 22, 2020 in Pacific Palisades, California.
Murray was a professor of materials engineering at Cal Poly San Luis Obispo, and served as chair of the department for several years. Born in Waynesburg, Kentucky in 1927, Murray was the eighth of nine children. He entered Eastern State Teacher's College in Richmond, Kentucky, as a math and physics major, after scoring in the top one percent on the state mathematics exam. In 1944, Murray transferred to the University of Kentucky to pursue a degree in engineering. After pausing his education for two years to enlist in the navy, he returned to Kentucky and received his bachelor's in metallurgical engineering. He later received a master's from the University of Tennessee and his PhD from Columbia University in New York. While studying at Columbia he met his future wife, Tonny (d. 2020). The couple treasured their golden years living along the California coast, at one point building their retirement home on the 13th hole of the San Luis Obispo Country Club.
Prior to his academic work, Murray joined two other Columbia graduates to form a new company, Materials Research Corporation, where he served as director of research and later corporate vice president. He also authored a textbook on materials engineering as well as over 30 publications in peer reviewed scientific journals and trade magazines. Murray and Tonny will be remembered for their commitment to helping others and a belief in the value of education They are survived by a daughter, Karraine, of Los Angeles, California and a son, Michael (Raquel), of San Diego, California.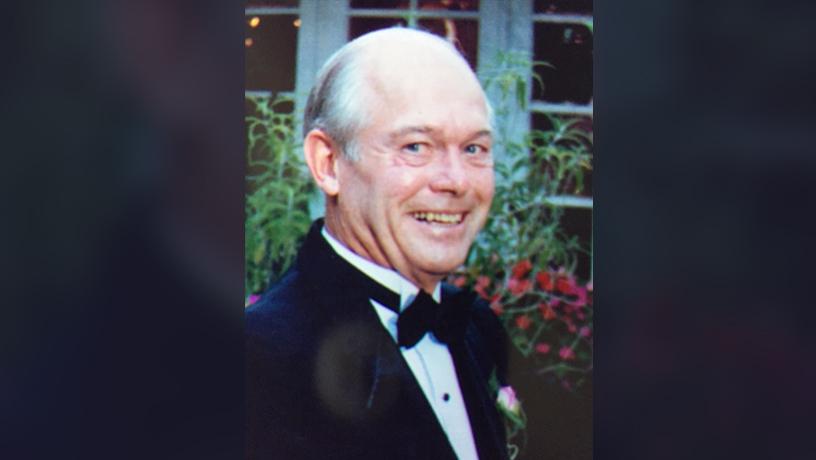 John Hoyt Stookey BS'56
John Hoyt Stookey died January 31, 2021 two days after his 91st birthday, from the COVID-19 virus. John was an active alumnus in the Engineering community for many years, including serving on the Columbia Engineering School Alumni Fund, which he chaired.
The eldest son of Dr. Byron and Helen Hoyt Stookey and brother of Lyman and Byron (Lee) Stookey, he will be remembered always by his devoted wife of 66 years, Katherine Emory "Appy" Stookey; daughters Helen (Allen) Jones of Vancouver, BC and Laura (Stephen) Johnson of Easthampton, MA; sons Hunt Stookey of Boston and Anson (Marilyn) Stookey of Middletown, RI; numerous grandchildren and great- grandchildren; 17 nieces and nephews and countless friends and colleagues.
A graduate of Amherst College and Columbia Engineering, John was an entrepreneur early in his career, largely with industrial ventures in Central America. Ultimately he led the Quantum Chemical Corporation from 1970 - 1993, initially as a director then as president and CEO and finally as chairman. He served on more than 25 corporate boards, ten of which were New York Stock Exchange listed companies including Cyprus Amax Metals, the United States Trust Company and Suburban Propane. John was deeply committed to social service and next to his family the greatest joy and fulfilment in his life came from his tireless efforts to enhance the lives of others.
In 1982 John founded the Berkshire Choral Institute, bringing together choristers from around the world to rehearse and perform weekly concerts throughout the summer with renowned conductors and soloists. In 1994 he founded Per Scholas, a Bronx-based non- profit providing free technology training and career opportunities for the underserved. Today Per Scholas operates tuition- free training centers in 15 cities around the country and has helped launch the careers of more than 12,000 graduates. John served on the boards of five charitable organizations including his service at Columbia Engineering, The Clark and Berkshire Taconic Foundations, and nine boards of educational institutions including the Northfield Mount Hermon School, and the Berkshire School. He supported, advised and served on the board of more than 10 community organizations including the Berkshire South Community Center, the Trinity Church Council for Ethics and Corporate Policy in New York City, the National Public Radio Advisory Council and was a member of the Council on Foreign Relations. Beyond work and volunteering John was an outdoorsman, pilot, sailor, oarsman, canoeist and prankster. Having first earned his pilot's license when he was 17 he flew for almost 60 years, achieving his commercial, instrument, multi-engine, seaplane and instructor ratings. In the fall of 2020, despite the pandemic, he soloed 100 miles of the Connecticut River in his canoe.
Omar Wing EngScD'59
Omar Wing, Professor Emeritus of Electrical Engineering, passed away on December 28, 2020. A faculty member of the department of electrical engineering from 1956 until he retired in 1993, he served as department chair for two terms, from 1974-78 and 1983-86. He was also Professor Emeritus of the Chinese University of Hong Kong, where he was the founding Dean of the Faculty of Engineering and a faculty member of the department of information engineering from 1991 to 1998.
Wing, whose specialty was circuit theory, taught and did research in circuit theory, computer-aided analysis and design of electronic circuits, and design automation of very large-scale integrated circuits. He received his BS from the University of Tennessee in 1950, MS from the Massachusetts Institute of Technology in 1952, and EngScD from Columbia University in 1959.
Wing was a Life Fellow of the Institute of Electrical and Electronic Engineers (IEEE). He served as president of the IEEE Circuits and Systems Society (1978), editor of the IEEE Transactions on Circuits and Systems (1975-77), and the general chairman of the first IEEE International Symposium on Circuits and Systems (1968).
He was the author or co-author of numerous journal papers published most often in the IEEE Transactions on Circuits and Systems, and of conference papers presented most often at the IEEE International Symposium on Circuits and Systems. He published four textbooks in circuit theory and circuit design. His last one, Classical Circuit Theory, was published in 2008.
Wing's industrial experience included four years at Bell Telephone Laboratories (1952 to 1956), where he designed electrical filters for submarine defense and microwave filters for long distance communications. He held visiting professorships at universities in China, Denmark, England, the Netherlands, and India at various times. Most recently, he was a visiting professor at Shanghai Jiao Tong University in 2000, and at Fudan University in 2001 and 2002, teaching and doing research in radio frequency circuit design and simulation.
"Omar was a true scholar and educator, and a kind, warm human being," says Yannis Tsividis, Edwin Howard Armstrong Professor of Electrical Engineering, who was Wing's colleague for many years and was hired by him at Columbia. "His impact continues to be felt around the world through his landmark research papers, his books, and his former PhD students who occupy important positions—many in academia—in the U.S. and abroad
Wing was born in Detroit, Michigan, in 1928, to Henry R. Wing and Zhu Mayying. He is survived by his wife Camella, son David, daughter-in-law Anne, daughter Jeannette, grandson Gregory, granddaughter-in-law Jessica, and great-grandson Sebastian.
A memorial will be planned for later this spring.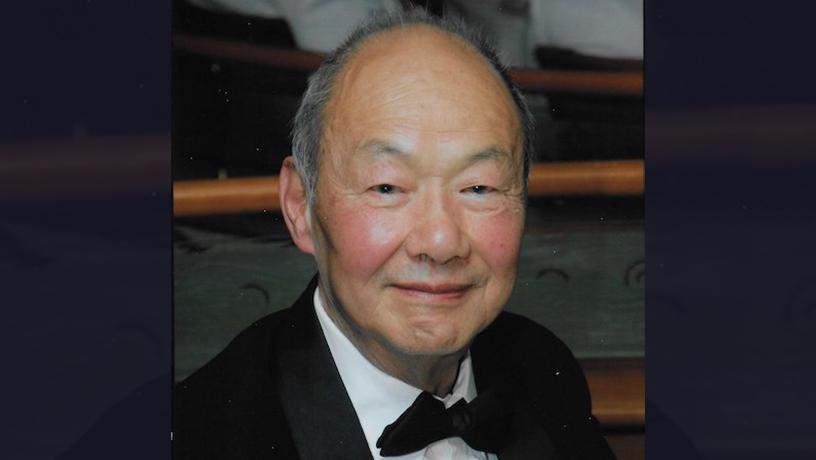 Anna Kazanjian Longobardo BS'49, MS'52
Columbia Engineering alum and advocate for women in engineering, Anna Kazanjian Longobardo '49, '52, passed away on December 7, 2020.
A longtime advisor and supporter of Columbia University and Columbia Engineering, Longobardo made significant contributions to the field of aerospace engineering.
Born in New York City in 1928, Longobardo's pioneering career spanned a series of "firsts": she was the first woman to receive a BS in mechanical engineering from Columbia in 1949—after attending a pre-engineering program at Barnard—and went on to obtain her MS with honors from Columbia Engineering in 1952. She was also the first woman to head the Engineering Alumni Association, the first woman president of the University's Alumni Federation, and the first woman chairman of the Columbia Engineering Council, now the Board of Visitors. In 1997, she was the first woman to receive the Egleston Medal, the engineering school's highest accolade for distinguished engineering achievement.
While still an undergraduate, Longobardo was a founding member of the Society of Women Engineers (SWE) chapter at Columbia and continued to advocate for and inspire women in engineering throughout her life. She was elected a Fellow by SWE in 1991.
Early in her career, Longobardo worked as a systems engineer for American Bosch Arma Corporation for 15 years, during which time she was a project manager in Key West with the Naval Ordinance Unit. Here she did groundbreaking work, ultimately developing technology to increase navigational accuracy for submarines operating below periscope depth. In 1965, she joined Unisys, the global information technology company, where she held several technology management positions and developed navigational systems for the aviation industry, including the "Saturn" missile, the "Viking" space system, and the "Atlas" project. She served as program manager for Air Force programs developing radiation-tolerant computers and projects for the Federal Highway Administration and the Defense Department. Her guidelines for the flight of ballistic systems in 1957 were used by NASA two years later to launch several satellites.
Throughout her career and after retirement, Longobardo generously donated her time to professional and educational causes close to her heart. She served on the New York State Women's Council, as Director of the Technical Societies Council of New York from 1966-1970, and was active in the American Society of Mechanical Engineers, the Joint Engineering Management Committee, the American Institute of Aeronautics and Astronautics, and the Society of Women Engineers. She also founded the Armenian National Science and Education Fund and was a board member of Woodward Clyde Group, Inc. A longtime resident of Bronxville, N.Y., she was on the Planning Board and chair of the Design review Committee.
Longobardo served as a Columbia University Trustee from 1990 to 1996 and was a member of the Executive Committee. She also served as chair of the External Advisory Board of the Department of Mechanical Engineering. For her efforts on behalf of the University, she received the Columbia University Alumni Medal for Service in 1980.