Letter from Dean Mary C. Boyce
Jun 16 2021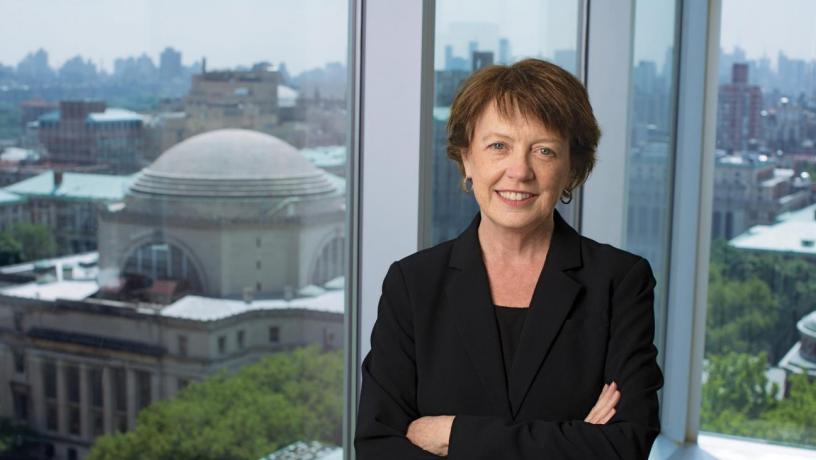 The past year has been both challenging and transformative. Our students, faculty, and staff have been remarkable in their ability to adapt and persevere in new and different ways to advance our education and research mission during this global pandemic, guided by our public health experts and protocols. The rapid emergence of effective vaccines is now bringing renewed vibrancy to our campus during an active summer as we also begin to prepare to welcome all our students back to campus in the fall. At the same time, we are mindful of the virus surge across different regions and communities around the world. This year in its totality—from the pandemic and climate change to social justice and technological transformations—has bolstered our aspirations to positively impact humanity through engineering breakthroughs.
One major driver of present and future technologies that will transform our world is AI. Our faculty are engaged in an almost dizzying and diverse array of projects, using AI to essentially hack the scientific method and achieving faster, and sometimes surprising, results. They are using the tools of AI to invent new materials, help the blind engage with their environment, advance precision medicine and personalized treatments, understand the human biome, improve medical imaging, and revolutionize business and financial analytics. They are pushing the limits of AI to explore the potential for empathy and perception in robots even using AI to build a better AI.
They are also using AI to create a more just society. Professor Shuran Song is leading a timely project that will allow factory workers—a population particularly challenged by remote work—to direct robots from a distance via VR headsets and controllers. As AI evolves, more ethical questions emerge around how we use and develop this technology. Professors Christos Papadimitriou and Tim Roughgarden are plumbing the depths of AI to investigate algorithmic bias, while Augustin Chaintreau is helping students tackle the thorniest questions in AI with an innovative ethics curriculum in computer science.
Our efforts in entrepreneurship, design, and innovation also continue apace. Since 2018, the Columbia Lab-to-Market (L2M) Accelerator Network has been providing Columbia innovators support and guidance, leading to many exciting startups. Three Columbia Engineering founders share how the resources and infrastructure provided by L2M were critical to their success.
Our faculty Q&A series gives you a quick look at some of our most exciting work: how design thinking can be used to address social injustice, ways to expand technology access, the mechanics of memory, a revolutionary advance for "green chemistry," and an ingenious approach to stop phishing.
At the heart of our mission is our students, the next generation of leaders, innovators, and scholars. Columbia Engineering is fortunate to attract incredible talent who go on to shape the future. Financial aid is crucial to our ability to attract and support this incredibly talented student body during this most transformative time of their lives. In recognition of this priority, President Bollinger has launched a University-wide Columbia Student Support Initiative to raise $1.4 billion in student aid. For its part, Columbia Engineering seeks to raise $200 million in support of undergraduate and graduate students. This initiative will go a long way toward building the dynamic and diverse environment that is a hallmark of Columbia.
Finally, it is with a mix of sadness and anticipation that I share that this will be my last dean's letter for the magazine. As many of you know, I have accepted a new role as provost of Columbia University, beginning in July. Being dean of the Engineering School has been a delight and a privilege. No words can describe the enjoyment I have taken in working closely with faculty, students, and alumni as part of this extraordinary community. Engineering will always be close to my heart, and I look forward to engaging with you all again as provost.
Mary Cunningham Boyce
Dean of Engineering
Morris A. and Alma Schapiro Professor