Spot News Roundup
May 09 2019 | By Jesse Adams
Thinking Out Loud
A team of neuroengineers led by Nima Mesgarani, associate professor of electrical engineering, has created a system that translates an individual's thoughts into recognizable, intelligible speech.
This breakthrough, which harnesses the power of speech synthesizers and artificial intelligence, could lead to new ways for computers to communicate directly with the brain. It also lays the groundwork for devices that could help people living with conditions that impede their ability to talk.
"This would be a game changer," says Mesgarani. "It would give anyone who has lost their ability to speak, whether through injury or disease, the renewed chance to connect to the world around them."
---
Self-Aware Robots?
Professor Hod Lipson's group has created a machine that figures out what it is and how to operate without any prior knowledge of physics, geometry, or motor dynamics.
In about a day, the robot creates a self-simulation it can then use to analyze and adapt to different situations, handling new tasks, such as writing, in addition to detecting and repairing damage in its body.
"This is perhaps what a newborn child does in its crib, as it learns what it is," Lipson says.
---
Lenses of the Future
Conventional imaging systems rely on multiple stacked lenses to correct dispersion into crisp images.
Now a team led by Professor Nanfang Yu has created the first flat lens that can focus a wide range of colors to the same focal point. Only one micron thick, their "meta-lens" uses a single layer of nanostructures to achieve function comparable to compound systems.
"They have the potential to drastically reduce the size and weight of any optical instrument or device used for imaging," Yu says, "such as cameras, microscopes, telescopes, and even our eyeglasses."
---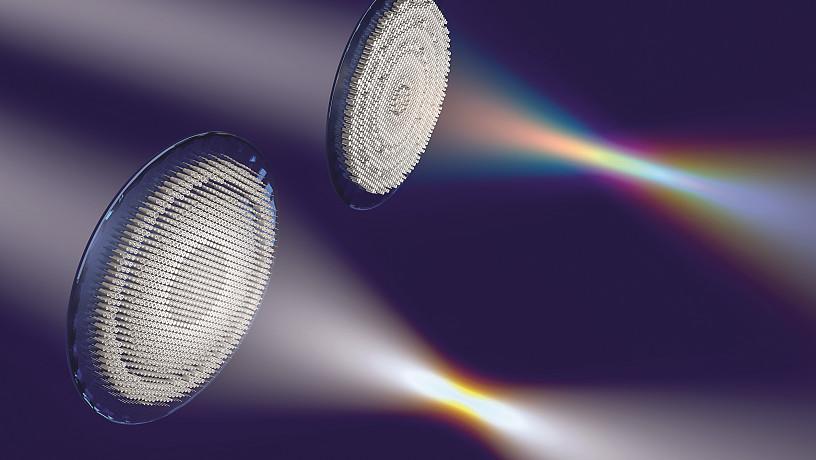 NSF Career Awards
Ten Columbia Engineering professors have won the National Science Foundation's prestigious Faculty Early Career Development awards.
Their work carries extraordinary transformative potential: from creating a new augmented intelligence approach to improve predications of material failures to using synthetic biology to engineer bacteria to detect, prevent, and treat disease.
"We are so pleased for our professors, whose pioneering research promises to bring innovations that will benefit humanity," says Dean Boyce. "They join a growing cadre of NSF CAREER award winners on our faculty, whose research is addressing a wide range of challenges from health and sustainability to connectivity."
Since 2015, 23 Columbia Engineering faculty members have been honored with the NSF CAREER award.
---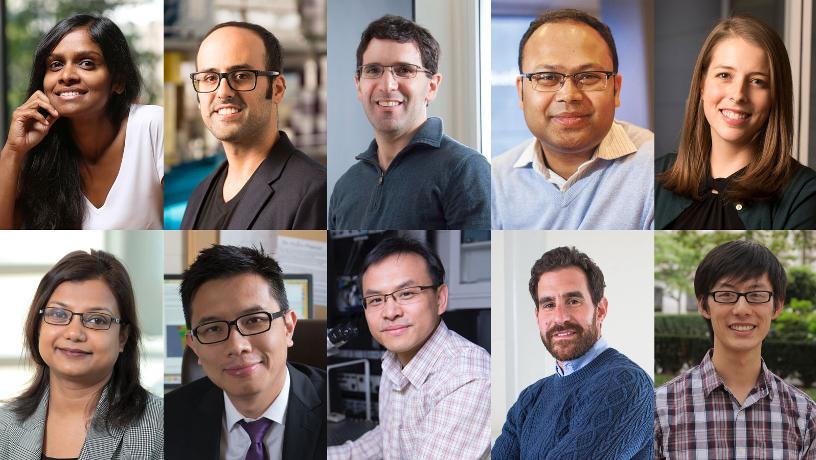 Decoding Grief
Many people work hard to avoid painful reminders after major loss.
A new study codirected by Professor Paul Sajda is the first to show that such avoidant grievers monitor even their unconscious thoughts. The team used a machine learning approach to functional magnetic resonance imaging (fMRI) called "neural decoding" to track a group of grievers' mental processes.
"Outside of our conscious awareness, we are constantly editing our own mental experiences to control what does and does not get in," Sajda says.
---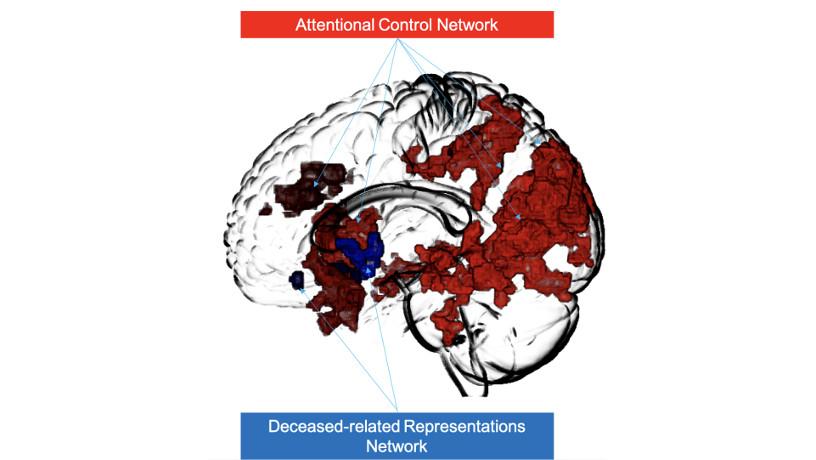 NYC VR/AR
Columbia is among a consortium of New York City universities directing RLab, the nation's first-ever publicly funded virtual and augmented reality (VR/AR) lab.
Launched with $5.6 million in city funding, RLab will be a hub for translational research and innovation, entrepreneurship, and job training. Located at the Brooklyn Navy Yard, it will include 16,500 square feet of labs, classrooms, and studios.
"VR and AR are an exciting new frontier that promises almost limitless possibilities for solutions that will contribute to society's health, security, interconnection, and creativity," Dean Mary C. Boyce said at the launch event.
---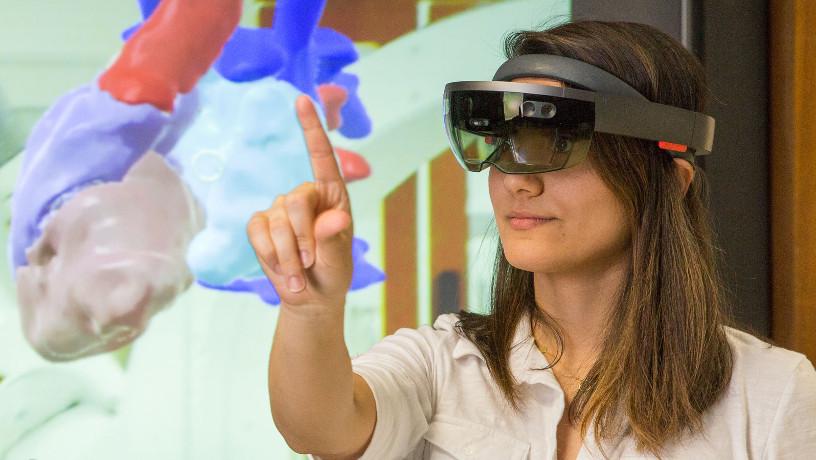 On the Cusp of a Tipping Point
As greenhouse gas levels reach record highs, a study from Professor Pierre Gentine suggests that Earth's vegetation may soon reach its limit for abating the effects of human emissions.
Extreme weather events were known to affect year-to-year carbon absorption, but his study is the first to quantitatively demonstrate that relatively wet years do not compensate for losses during dryer years of droughts and heat waves.
"Should the land reach a maximum carbon uptake rate," Gentine warns, "global warming could accelerate."
---