Securing Blockchain
Imagine a world where new programming languages help bring the benefits of blockchain to the masses
May 03 2019 | By Allison Elliott | Gu Photo Credit: Timothy Lee Photographers | Image courtesy of Ronghui Gu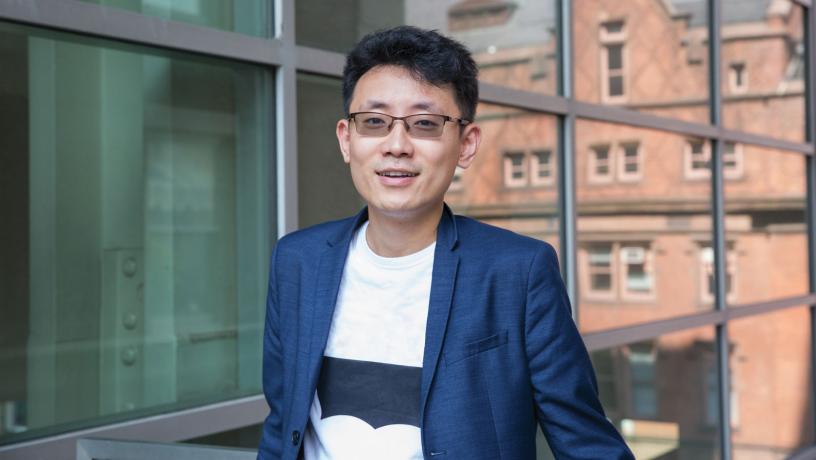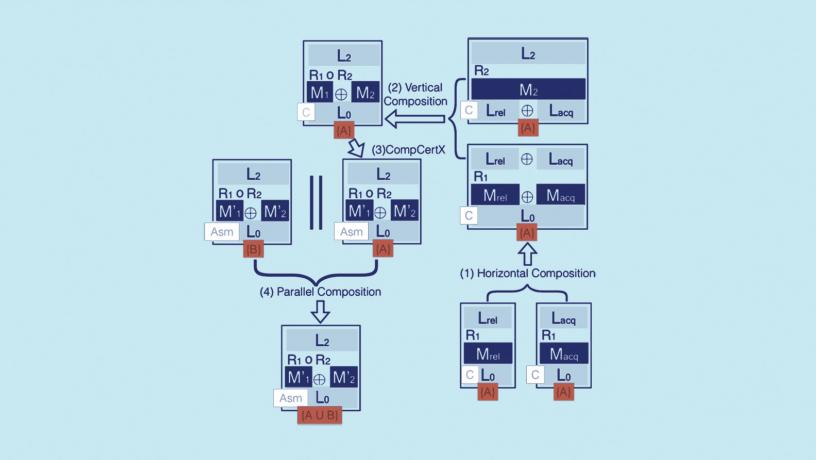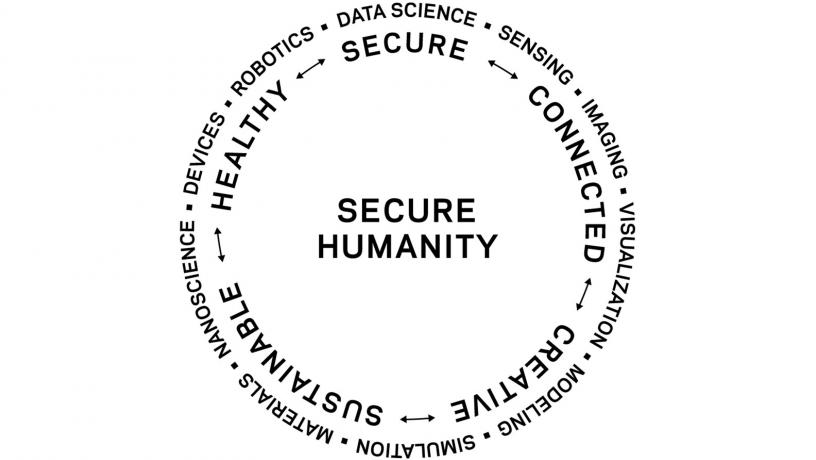 Blockchain is changing the way we do business, but its greatest asset—a transparent, shared platform—is currently its greatest weakness. While banks and businesses have built up a $100 billion market in the space over the past two years, the technology has also been the target of adversarial attacks resulting in devastating financial losses.
Ronghui Gu, assistant professor of computer science, is researching a new tool with the potential to address such vulnerabilities while helping blockchain scale up for greater adoption: smart contracts. Unlike traditional contracts that rely on the observance of each party and impose penalties for noncompliance, "smart" contracts incorporate digital code that executes contracts automatically.
"We are trying to design a new language to write contracts," says Gu. "When developers write contracts using this language, it will be easier to use and remove potential errors from the very beginning."
Smart contracts promise to eliminate the costs and delays due to human intervention that are associated with traditional contracts—from business agreements to securing a mortgage. But they also give rise to security challenges of their own.
"Blockchain is about trust," says Gu. "Smart contracts are more vulnerable than traditional contracts, both because their code is open source and because they lack a centralized controller who can immediately implement fixes."
Key to improving their reliability will be to unearth bugs in the code that could be exploited by hackers. Gu was recently awarded a grant from the new Columbia-IBM Center for Blockchain and Data Transparency to do just that. He brings his background in formal verification techniques, using mathematical methods to prove software reliability, along with augmented algorithms that can address blockchain's immense proof space—a distributed system very different from traditional software. With time, he hopes methods to make smart contracts more trustworthy will help more organizations and individuals transfer value with greater transparency.
"You don't want innovation to give someone a loophole to manipulate the system," says Gu. "We can help blockchain realize that promise it was designed for."