Alan Lawrence Kaganov EngScD'74
Alan Kaganov passed away in his home in Los Altos Hills on February 2, 2019, after a battle with pulmonary fibrosis. He was 80 years old.
A pioneer in biomedical engineering, Kaganov began making advancements in the field before biomedical engineering was even a department at Columbia. Over the course of his trailblazing career, Kaganov held 15 US patents and helped develop treatments for several conditions, including heart arrhythmia and spinal and circulatory disease, and drug-delivery systems.
Kaganov was born in 1938 in Brooklyn, New York, and grew up in Miami Beach, Florida, where he attended high school. He began his collegiate studies at Duke University and graduated with a BS in mechanical engineering in 1960. After a brief stint at Johnson & Johnson, during which he also earned his MBA from New York University, Kaganov decided to elevate his technical engineering training. Passionate about the field of health care, Kaganov enrolled in a unique doctoral program at Columbia University—one customized for him by three department chairs. At the time, there was no formal curriculum in biomedical engineering; thus Kaganov completed his studies in chemical engineering, mechanical engineering, and biology/physiology, which required him to pass three separate doctoral exams.
Kaganov's dedication to health care innovation spans multiple decades and numerous companies. After completing his doctorate in the mid-1970s, Kaganov spent the next 20 years developing new technologies at both major medical device companies and startups, transitioning from R&D positions to strategic management. After gaining industry experience at American Cyanamid, Baxter Healthcare, and Boston Scientific, in 1996 Kaganov joined US Venture Partners, where served as partner and then senior adviser.
In his role as an investor and an adviser on numerous distinguished boards, including the Columbia Engineering Board of Visitors, Kaganov not only capitalized on his talents as an insightful and strategic thinker, but also brought passion, optimism, and enthusiasm to his work.
His legacy at Columbia Engineering will live on through the Alan and Carol Kaganov Professorship of Biomedical Engineering, which Alan and his wife, Carol, generously established through their estate plans. Devoted patrons of the arts, the Kaganovs made a point of engaging directly with a rich cultural life wherever they lived, including New York, Chicago, Boston, and the Bay Area.
He is survived by his wife of 51 years, Carol; his siblings; nieces and nephews; and eight grand-nieces and nephews.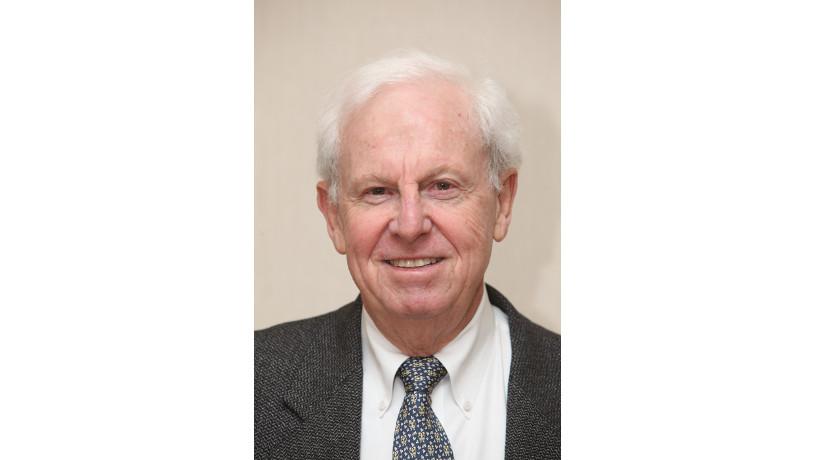 Gloria Brooks Reinish BS'45, MS'48, EngScD'74
Gloria Reinish, the first woman to obtain a degree from Columbia Engineering, passed away on January 29, 2019. Over the course of her long career, Reinish was a patent-holding engineer, researcher, professor, and mentor who helped pave the way for women in technical professions in industry and academia.
Born in Brooklyn on July 23, 1925, Reinish was the only child of Celia and Julius Brooks. After two years in the engineering program at Cooper Union, she received a scholarship to attend Columbia Engineering in 1943, the same year the engineering school began accepting women. She was the only woman in the program and the first to graduate, in 1945, with a BS in electrical engineering. She was second in her class.
After graduation, Reinish applied her degree in industry, at first refusing Bell Labs' employment offer because she would be hired as a "technical assistant" and not a "member of technical staff" as were male employees. Bell Labs relented, and Reinish began working on radar systems. Next, she moved to Sperry Gyroscope, a major equipment and electronics company. It was at Sperry that Reinish's work led to her patent on a radar ranging system. While there, Reinish also began studying for her master's degree at Columbia Engineering, where she eventually earned a doctorate as well. After writing a thesis that applied her electrical engineering background to the study of bone, she was appointed as a consultant to the FDA on a panel to approve medical devices that could knit bones together more quickly through electrical stimulation.
Reinish also had an illustrious teaching career at Fairleigh Dickinson University, rising to become the first woman to chair its electrical engineering department and the founding chair of its bioengineering program. She also pioneered the development of online education programs for engineering and started the first chapter of Society of Women Engineers, reflecting a lifelong dedication to promoting women in the field.
Her passion also inspired a family tradition. Her son (Jim Reinish BS'82), elder daughter (Nancy Passow BS'72), and grandchild (Ariel Reinish BS'10) all went to Columbia Engineering. Daughter Julie Askins graduated with an engineering degree from Princeton in 1977. In another first, Reinish and her daughter Nancy were Columbia students at the same time in the 1970s. Among her honors, she was a life member of IEEE and a fellow of the Society of Women Engineers. She also enjoyed tennis, golf, ice skating, and playing the piano.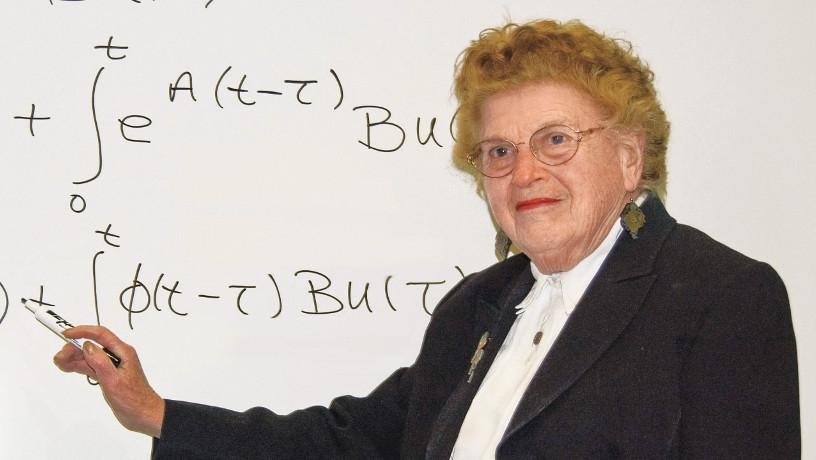 Alumni
1943
Arthur Taplinger (BS'43, MS'44, Chemical Engineering; MS'47, Mechanical Engineering) passed away February 12, 2019, at age 97. During his career as an instrumentation engineer, he worked for companies such as American Can, Dupont, Lever Brothers, and Lockwood Green, designing control systems for plants that made pharmaceuticals, petro chemicals, coke for steel mills, and beer, among other things. During World War II, he worked on the Manhattan Project. Taplinger loved classical music, played the violin, painted, and for a while in his youth flew Piper Cub airplanes.
Taplinger was a longtime resident of Englewood, NJ, and for the last five years had lived in Fort Lee. He was predeceased by his wife, Estelle Pine Taplinger, and his partner later in life, Edith Woods. He is survived by his son, Michael, CC'79; his daughter, Susan; and friends, acquaintances, and strangers whose lives he touched with his kindness, generosity, and optimism.
1949
We also have learned of the passing of the following alumnus and former associate dean of the School: Walter Corey (BS'49, MS'50, IEOR).