Donor Spotlight
Fostering a Culture of Innovation
May 08 2019 | By Maggie Hughes | Photo courtesy of James Scapa
Constant innovation and smart risk-taking enabled James Scapa to transform a three-person consulting firm into a global powerhouse providing simulation software and cloud solutions in the areas of product development, high-performance computing (HPC), and data intelligence.
When Scapa founded that company—Altair—in 1985, he saw an opportunity to bring his business acumen and technical expertise to the emerging field of computer-aided engineering. Under Scapa's leadership as chairman and CEO, the company now operates 60 offices throughout 24 countries and serves more than 8,000 customers across broad industry segments—enabling organizations of all sizes across various industries to compete more effectively in a connected world and help create a more sustainable future.
Altair's expansive growth, both in size and scope, was not a linear journey. To maintain a competitive edge, Scapa prioritizes creativity and inventiveness not only on the product design side, but also within the corporate structure—where change is seen as an opportunity to adapt and learn. "We help our customers improve their innovation intelligence, as well as our own," Scapa says. In fact, his employees are selected not just for strong résumés, but also for their entrepreneurial mind-set, helping the company maintain a culture of innovation at each stage of the design and business cycle. It's a winning formula—Altair has the lowest turnover rate among its peers.
It takes deep engineering expertise, coupled with an efficient business model, to create the perfect combination for success, Scapa says, and his education background allows him to be a leader in both realms. In 1973, Scapa matriculated at Columbia Engineering, where he spent four years cultivating his technical and analytical skill set while earning his mechanical engineering degree. Fresh out of college, Scapa relocated to Michigan, where he began his career as a consultant with Ford Motor Company while earning an MBA at the University of Michigan. During this time, he cultivated relationships that would be integral to the launch of Altair.
Although founded in the automotive capital of the world, Altair has expanded beyond the automotive and manufacturing sectors to a broad array of business segments and industries— from some of the world's biggest names to recent startups. At the core of the company is a team of the best and brightest in the world of software, design, supercomputing, and data intelligence.
Throughout Altair's life span, the company has benefited from the inspired thinking of faculty and students spanning a variety of disciplines in academia. In order to help strengthen a research ecosystem that encourages ingenuity, Scapa and his wife, Sally, endowed the James and Sally Scapa Professorship of Innovation and Fellowship of Innovation at Columbia Engineering in 2018. In recognition of the foundational education that Columbia Engineering provided him, the Scapa Professorship of Innovation will serve to recruit or retain outstanding faculty at all levels whose work is typified by creativity, innovation, and entrepreneurship, regardless of department. Additionally, the Scapa Fellowship of Innovation will support a graduate student studying under the Scapa Professor, thereby inspiring the next generations of forward thinkers and leaders.
These values lie at the heart of Columbia Engineering's vision to create a more sustainable, healthy, secure, connected, and creative humanity. As a member of the Columbia Engineering Board of Visitors, the School's most prestigious alumni body, Scapa lends his years of industry expertise toward shaping the School's involvement with industry as well as advising on the best practices for infusing a spirit of innovation throughout the entire campus.
"Sally and I believe in the tremendous value of education for individuals and society. We are humbled and proud to be able to contribute, even in this small way, to the viability of this world-class institution," Scapa says. "The future belongs to these students."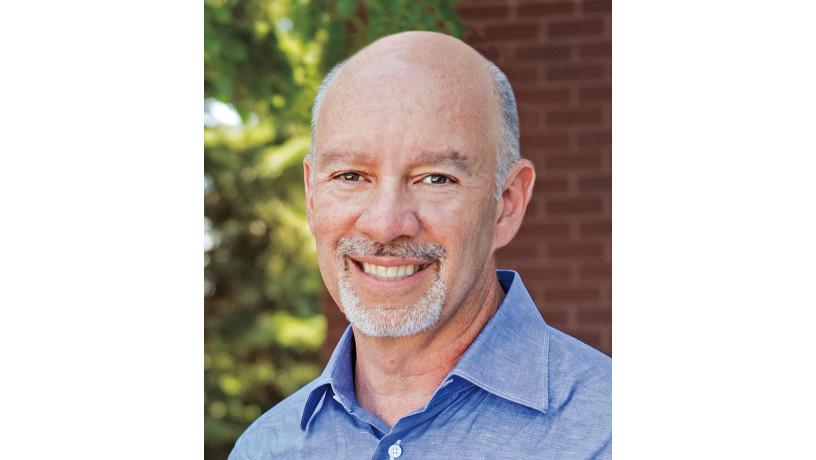 Sally and I believe in the tremendous value of education for individuals and society. We are humbled and proud to be able to contribute, even in this small way, to the viability of this world-class institution