Class Notes: Undergraduate Alumni
May 09 2019
Save the Date!
Reunion: May 30– June 1, 2019
1957
Chung-Li Ling (Civil Eng/Eng Mech) writes: "It's been 22 years since I retired as a project manager at Massachusetts Port Authority (Massport). I am still 'gainfully employed' serving as a lay counsellor at the Saddleback Community Church in Lake Forest, California, occasionally translating for the Far East Broadcasting Company (FEBC), and is an associate with Search Ministries, which believe in providing safe places for conversations about spiritual matters: that questions deserve answers, even if the answer is 'We don't know'; that relationship matters over religion; and that followers of Jesus need to really love one another."
1959
Michael Guerriero (Civil E) writes: "My career, since graduation, included soils engineering, building construction management, engineering management, and NYC human resource management. In retirement, I relax by painting landscapes."
Gerald Waldbaum (Elec E) writes: "After graduation, I worked at BTL and helped design the #1 ESS, the first computer for a central office. I taught a course on designing a central office to engineers from AT&T's operating companies and coauthored a book that was published. After leaving BTL, I worked at IBM Research, where I received many awards and a PhD from NYU. After becoming a senior manager, my staff designed IBM's first web browser, resulting in my becoming the first recruit for IBM's Internet Division. I retired in 2002. After moving to a new house in Leisure World, MD, my wife Esther died of ovarian cancer in 2006. Eventually, I met and married my wife Marion. We sold our houses during the great recession and bought a house in a retirement community 40 miles north of Atlanta. We toured most countries in Europe and South America. In April 2018, I was diagnosed as having pancreatic cancer. Since then, I have been treated by great doctors at Georgetown Hospital in DC."
1961
Luigi Giamundo (Chem E) writes: "I graduated from Columbia Engineering School in 1961, and I am very thankful to Columbia for all that followed! I am now living in Italy, where I am still conducting my firm ATP srl Composites in partnership with my brother-in-law. After graduation I worked 3 years with Allied Chemicals at their research center in Morristown (NJ), and 3 more years with the Advance Chemical division of Cincinnati Milling Machine, at their division in New Brunswick (NJ). In 1971 I moved to Italy and founded my firm Regla Fiberglass to produce Food GRP tanks and chemical tanks. The firm changed type of production and name in 1985 to produce by pultrusion (the only continuous technology for production of GRP composites) Structural GRP profiles as ATP Composites. I am also the Chairman of EPTA, the European Pultrusion Technology Association, based in Frankfurt, Germany. I am married since 1964 and I am father to 4 children and grandfather to 7 grandchildren."
1962
Michael Clark (Chem E) writes: "I went fly fishing in Northern Kamchatka, Russia, last October. Very, very remote camp, where I helped (working with biologists from Moscow and Oregon) with a research project on the life cycles of steelhead trout. Also happened to land the biggest steelhead of my life. I'm sure no one is interested in either my golf scores or my quail hunting prowess, so that's about it from this aging alum ..."
Pravin Banker (Elec E) writes: "Having graduated from Columbia Engineering with a MSEE in 1964, I spent more than 20 years at IBM. Then I entered the world of global finance, managing the first US $200 million emerging country sovereign debt fund with the backing of the Brazilian Banco Itau and the late Edmond Safra. It was a period of debt defaults by countries in Latin America and Eastern Europe. As a result, I was forced to gravitate towards litigation in order to enforce and collect. Strangely, now in my 70s, I am still in demand to advise on litigation cases in the US and the UK to collect on awards. I am off to London on three cases – two against sovereigns and one against a major global steel company."
1963
Joe Feig (Chem E) writes: "I remain a member of Janas Investment Banking and Consulting group based in Pasadena, CA. Most of my assistance is now provided remotely as I relocated from Marina del Rey, CA. In addition, I provide individual remote assistance to smaller privately-owned companies, not yet positioned to be a Janas client. Personally, my wife of 55 years and I relocated to a retirement community in Camarillo, CA, nearly two years ago. We both are very active here, both in various clubs, physical exercise activities, and sports. In addition, I have acted both in the community live theatre and singing performances, two very new activities for me."
1973
Mynoon Doro (IEOR) writes: "After I graduated from SEAS in '73, I went to Yale University for graduate school. Upon Yale graduation, I married Stephen Doro, who is a physician, and subsequently had a set of twin sons. I started my career at AT&T/Lucent Technologies for 20+ years and was based in Asia for a few years as general manager of Shanghai Lucent joint venture, and vice president for large system integration for Asia Pacific based in Hong Kong, etc. I took early retirement from Lucent Technology in early 2000 and decided to embark on a second career in financial services. I joined Merrill Lynch about 15 years ago and now I am a senior vice president in wealth management. The Columbia education helped me to lay a great foundation to my life and empowered me to have confidence to achieve leadership in my chosen field. I was both honored and privileged to be the SEAS Class Day speaker for the class of 2005."
Carol Angela (Ciccimarra) Logan (Elec E) is now a grandmother and loving it! She spends 3 months of the year in her Southwest Florida Condo and the rest of the time in Austin as a Trustee at Austin Opera.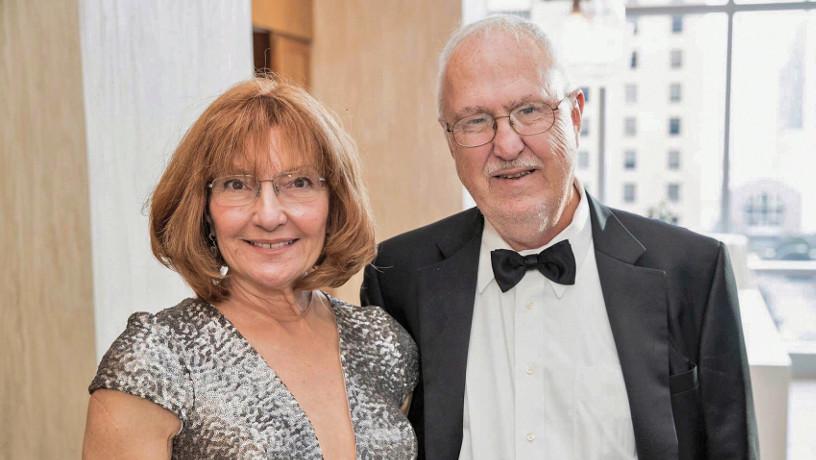 1976
Charles Marino (APAM) writes: "I obtained both my degrees in nuclear engineering from Columbia. Over the years, I started up 6 companies; most crashed, sold one, and had a lot of fun and tears with great partners and thieves without principle. On Wall Street became a stock broker, commodities trader, married twice. After it all, my college years were the best of my life. Make the most of it. Learn science and people and yourself. Stretch. Surprised to learn I loved to draw and the Chinese art history of Shang bronzes. Retired and working with SETI@home. For the true geek, find your joy among the many at-home projects in science now available in solving advanced problems and crunching the tons of data our technological species has dumped on us. Create something in your time here on Earth before the big sleep. You may advance our collective technology or alter how people live or both."
1977
Joel Rosenblatt (APAM) writes: "This is 42 years since graduating, and also my 42nd year of working at Columbia. Working in IT, I have seen tremendous changes in the technology and also in the campus. My office is currently in Manhattanville, which did not exist when I came to Columbia in 1973. I am the current administrative senator for the Morningside campus and am looking forward to helping Columbia continue its very impressive movement into the future. As a personal note, my two sons and two grandsons are doing well and keeping us busy. Our travels last year included Israel, California, and Arizona."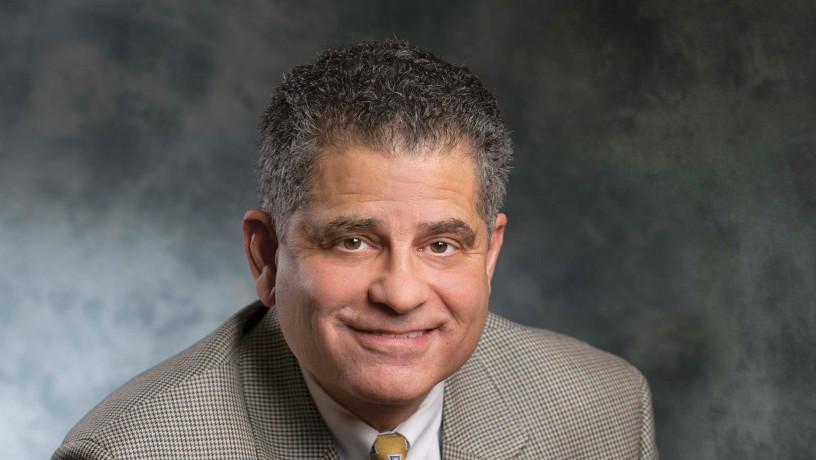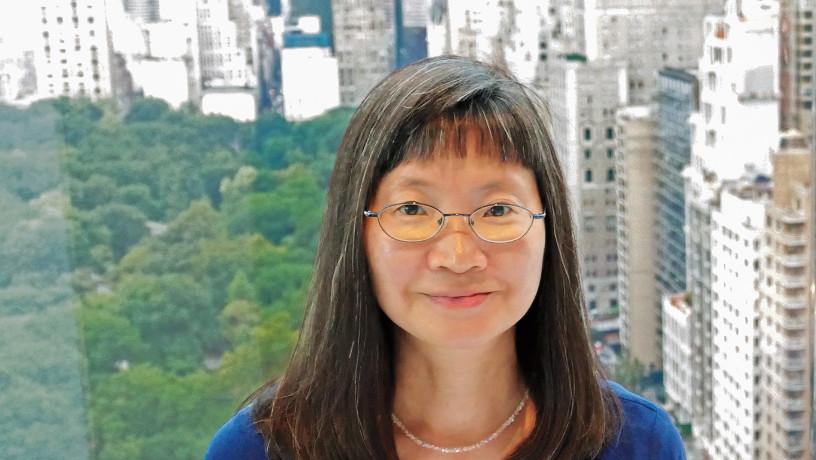 1981
Robert Bonomo (CS) writes: "After a career as a Wall Street tech executive, I'm now an independent strategy consultant focused on enabling innovation and competitive advantage via blockchain, big data, and machine learning technologies."
Elizabeth Tom (APAM) writes: "Retired from MetLife after 34½ years of service. Presently working for the City of New York since 2016. In my spare time, enjoy volunteering at the American Museum of Natural History and the Intrepid Museum, along with pursuing my life-long hobby of photography."
1986
John Tsai (Elec E) writes: "I have been teaching physics for 17 years at Townsend Harris High School, after leaving the computer field (after 14 years). Together, my family of 5—myself, Karen, and 3 boys—await news on college acceptance for my oldest. We are happily settled in Bayside, Queens."
George Foutrakis (Engineering Mechanics) has been elected to the board of directors of the Christiana Care Health System (Wilmington, Delaware), where he also serves as a trustee and chairman of the quality and safety committee of the board. George began his career with W.L. Gore & Associates' Medical Product Division (Flagstaff, Arizona) in 1995. In 2000, he moved "back east" to establish Gore's east coast medical device manufacturing operations in Elkton, Maryland. Throughout his career, George has led and contributed to numerous efforts across different Gore Medical businesses spanning a wide range of surgical, endovascular, and interventional products and applications. Currently, George leads Gore Medical's Global Market Access activities. He is an invited lecturer at the University of Delaware, Widener University, and the University of Pennsylvania. George, his wife (Tracie), and their four children (Nicholas, Krista, Joseph, and Leah) reside in Oxford, Pennsylvania.
1988
Tom Cocotos (Elec E) writes: "After graduating from Columbia I made a shift in career direction, receiving an MFA from the School of Visual Arts. I've been a practicing figurative collage artist since and have my studio in Chelsea, New York. I've also held residencies and had one-person exhibitions in Berlin, Buenos Aires, and Miami. You can see my work online at www.cocotos.com as well as on Instagram. I'll be participating in the Highline Open Studios in Chelsea, NYC, the weekend of March 9 and 10 … if interested, please stop by to have a look and say hello."
Masoud Ghandehari (Civil E) writes: "I have been working in the field of urban systems informatics and engineering; also a new grant from NSF on an interesting project to virtually recreate what happened in PR during Hurricane Maria."
Pablo Cardenas (Mech E) writes: "Graduating from an Ivy League school has been an honor. Columbia is one of the top universities in the United States. The best universities in the world are the Grandes Ecoles in France, in particular Ecole Polytechnique in Paris, and the Ecole Normale Superieure. Education is the most important aspect. I want to thank Columbia University for giving the opportunity for an excellent education."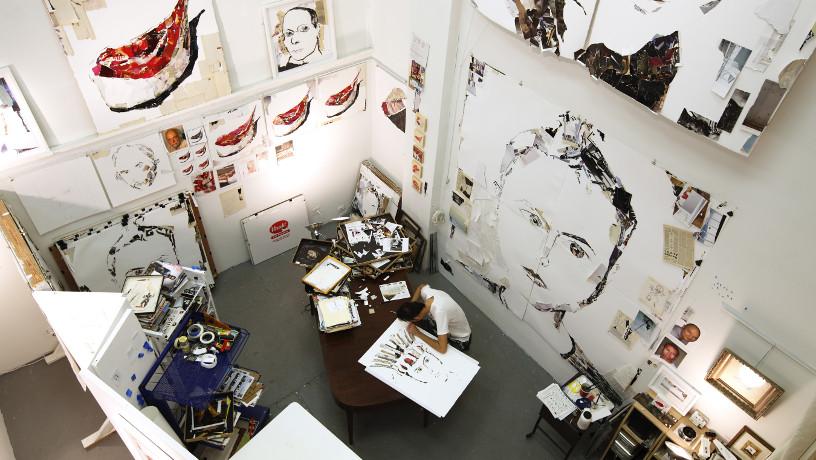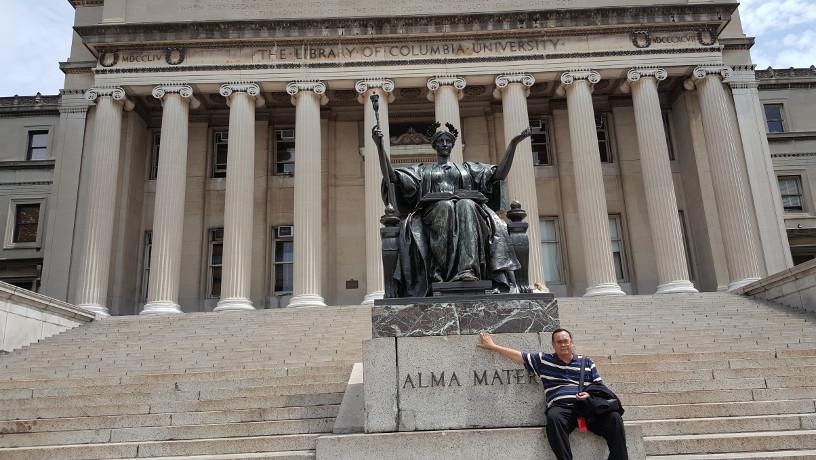 1989
Darrell Farlough (Mech E) joined Shell Oil Company in Houston, Texas, on January 7, 2019, as a procurement manager for projects, in-line inspection, and storage and handling. Darrell has 25 years of experience in global supply chain management in the energy and automotive industries.
Shawn Kolitch (APAM) launched a new intellectual property law firm on October 1, 2018, in Portland, Oregon. Kolitch Romano LLP handles intellectual property matters of all types, including patent and trademark prosecution and enforcement across a wide variety of industries and technologies. The firm launched with 10 employees and is rapidly expanding.
Aminuddin Ab Ghani (Civil E) recently visited Columbia University.
1991
Elmer Huh (Mech E) writes: "After 30 years in the New York region, we moved (August 2017) to the Pacific Northwest to assume responsibility as chief investment officer to manage the assets of the M.J. Murdock Charitable Trust."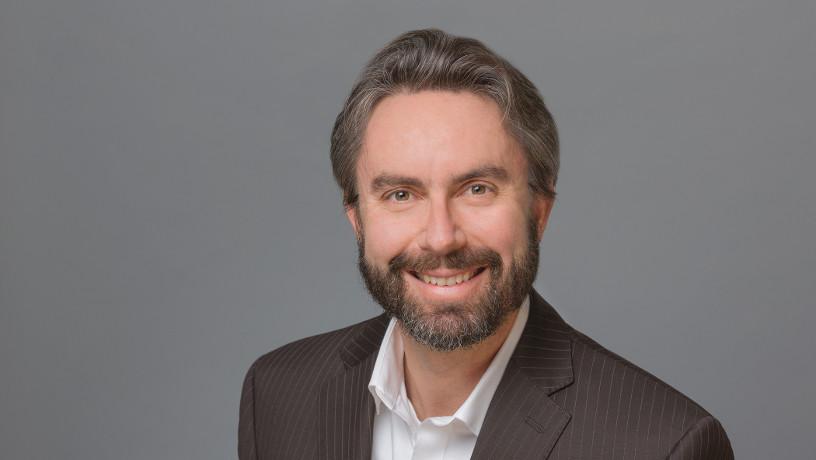 1994
John Connell (Mech E) is serving as the FBI's legal attaché in Amman, Jordan, where he leads the Bureau's international efforts against criminal and national security threats in Jordan and Lebanon. John and his wife, Kimberly, have a six-year-old son, Sebastian.
Aaron Wininger (APAM) writes: "After 13 years as a patent attorney in Shanghai, China, I've repatriated to the US and joined SLWIP in Silicon Valley, where I'll be heading up their China practice and helping tech companies protect their inventions."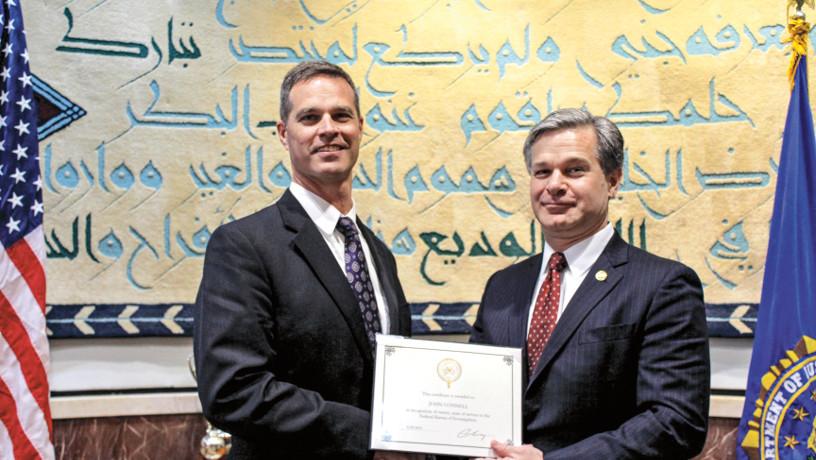 1999
Amish Jhaveri (BME) married Stephanie Raney in a ceremony this past fall that combined the best of Indian and Western cultures.
Michael Moussourakis (BME) is currently director of technical marketing and commercial development at Alconox, Inc., the globally recognized leader in critical cleaning.
2003
Megan Magliozzi (IEOR) writes: "It was great to reunite with two of my senior year roommates from Ruggles - Stephen Wolfe '03 CC and Dan Kim '03 CC - in San Francisco in September 2018!"
2005
Andrew Saxton (Mech E) writes: "In addition to welcoming my second wonderful son to our family, I started a new job as Director of Business Strategy for Tektronix, helping advance the state of high power/high reliability microelectronics while driving top-line growth across the business."
2008
Chris Corwin (Civil E) and Caitlin Kevins (Civil E) were married at Assumption Church on June 9, 2018, and celebrated their wedding at Willow Creek Winery in Cape May, NJ. Among the guests in attendance were many close friends that they met in Morningside Heights and continue to be close with today. Currently, Chris and Caitlin are living in Bellmore, NY. Go, Lions!"
Matthew DeSantis (IEOR) has been operating MyBhutan—a travel operation, technology, and foreign advisory service—with His Royal Highness Prince Jigyel Ugyen Wangchuck to sustain the philanthropic activities of its nonprofit partner, Tarayana Foundation. Having lived in Bhutan since 2013, Matt has also been appointed the U.S. Warden to Bhutan by the U.S. State Department. This summer, Matt and his fellow Explorers Club colleagues spent three weeks in Mongolia's Gobi Desert in support of Mongolia's Institute of Paleontology and Geology. Their expedition introduced a pioneering approach to paleontological methodology through advanced mapping technology that is currently being tested by NASA for use on Mars. Discoveries from the expedition were historic, including 250 new likely fossil locations, three new potential species, and hundreds of excavated fossilized bones.
Joseph Kamien (CS) and Lisa Chen (CS) were married on November 17, 2018, at the Phoenix Art Museum in Phoenix, AZ. They met in Gateway Lab during their first years at Columbia.
2009
Ramon Torres (BME) writes: "My production company, Emblematic Pictures, will premiere its first feature film, a queer thriller tentatively called The Pines, in 2019. I will also be joining WarnerMedia's Direct to Consumer team under the leadership of Brad Bentley, former executive from AT&T's DirecTV NOW."
Rob Weniger (APAM) will be celebrating his marriage to Alex Araujo in March with family and friends off the coast of southern Florida. The future Weniger-Araujos live in New York City and enjoy traveling, bicycling, and cooking.
2010
Robert Frawley (BME) writes: "I'm happily working at the Columbia Zuckerman Institute, in the Education Lab, teaching K-12 students in a hands-on science lab setting with a nonprofit called BioBus. My role there is as a teacher and student-facing research scientist. Together we conduct ongoing research in environmental science, biodiversity, and chemistry. In my free time I enjoy coaching the swim team at the New York Athletic Club."
Ian McKinley (Mech E) has been working in Pasadena, CA, at NASA's Jet Propulsion Laboratory for the last five years, in the Cryogenic Systems Engineering group. He really likes it.
2011
Laure Michelon (Civil E) writes: "After moving to Los Angeles I started working as an energy analyst and sustainability consultant for an MEP firm in DTLA, but after 5 years I decided to leave to go back to school for my master's. I am currently studying at SCI-Arc for a Master of Science in architectural technologies. We are looking at the future of architecture and how AI and machine learning will have an effect on this. I look forward to graduating in September."
2013
Yang Chen (IEOR) writes: "It has been over five years since I graduated from CU SEAS with a bachelor's degree in operations research and concentration in financial engineering. Instead of being an i-banker, I am currently working at NetEase group, in charge of the business development of the UK and the Ireland markets. It has been a great experience to be a student of CU, and I do miss the life in NYC."
2014
Mira Armstrong (Civil E) writes: "After being involved with the CU-EWB Ghana program throughout her undergraduate, Mira Armstrong has continued volunteering with Engineers without Borders, with the New York Professional Chapter. Mira was the project lead for the Rubaya program, in partnership with Goodneighbors, a maize farming cooperative in northern Rwanda. In early 2018, Mira and her team completed construction of a maize storage warehouse for Goodneighbors to begin wholesale maize operations. Since then, she has led an initiative for the EWB-NY professional chapter to support sustainable development projects in underserved communities within NYC. She has started a partnership with the Jackson Forest Community Garden in the Bronx. Her team is now working on the design and construction of an accessible pathway to make the garden a welcome space to all neighbors."
2015
George Carlson (Chem E) writes: "This past year I joined Fresenius Medical Care as a project manager developing solutions to connect patients at home and nurses in the clinic and improve patient care. I've been able to travel the world and grow professionally (received my PMP this past summer). Each day I reflect on what I've accomplished and what I strive to accomplish, and always in the back of my mind is what I learned at Columbia and the experiences I had."
2016
Chris Chyung (IEOR) writes: "I won election to the Indiana House of Representatives in November 2018. I am currently the youngest-serving member, and I hope we can move the state forward."
2017
Vikas Arun (IEOR) is now the first South Asian ambassador for the dancewear giant Capezio and the first South Asian artist in residence at the American Tap Dance Foundation. This year his choreography has appeared in front of clients such as BuzzFeed and Spotify, and he has appeared as a performer for commercials with J.Crew, Vogue, and Good Morning America. He also joined the creative team of Mystic India: The World Tour, which has been seen by over 750,000 people. He is also proud to move into a full-time data science role at Armaments Research Company, a Columbia-bred startup providing gun manufacturers with discharge identification and weapons-tracking technologies.
Matthieu Gavaudan (CS) writes: "I've been working for a company called Graphen as a product manager. It specializes in graph databases and artificial intelligence. I've recently patented the first decentralized graph database and will be focusing all my efforts over the next couple of months to raise money for a subsidiary that specializes in this new technology and building it out. The subsidiary's name is Graphen Protocol; check us out on Medium!"