Future Proof
In teaming up with colleagues from the history department to the Law School, Columbia Engineering faculty are helping create new approaches for a 21st-century education.
Apr 18 2018 | By Mindy Farabee | Photos: Bellowin-Eileen Barroso | Cannon-Timothy Lee Photographers | Culligan and Iyengar -Jeffrey Schifman | Jones and Wiggins -John Pinderhughes | Witten-Richard Witten
For cybersecurity expert Steve Bellovin, the issue could be summed up by one recent New York Times headline: Pentagon Suggests Countering Devastating Cyberattacks with Nuclear Arms. "In that context, who determines what constitutes a 'devastating cyberattack'?" he asked. "That's a technical judgement, a legal issue, and a matter of policy."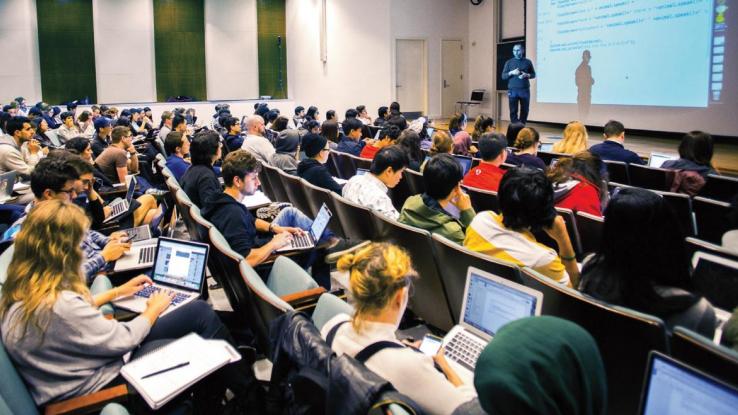 Technology not only permeates society, but also is fundamentally transforming it, lending a heightened urgency to the need for technical literacy among those who must rewrite laws or remake public policy to keep pace with new realities. At the same time, a world increasingly mediated by data—where algorithms, sensors, and devices with surveillance capabilities have the power to reshape civic institutions and challenge cultural norms—is a world in which the role of the engineers who build these systems is profoundly evolving.
In response, educators are formulating new interdisciplinary approaches to equip future professionals for life in the 21st century. At Columbia Engineering, faculty are teaming up with colleagues across campus in record numbers to help push the University ahead of the curve.
Few institutions can boast such fertile ground for collaboration. "Columbia is home to a range of experts working at the top of every field," noted Richard Witten, senior adviser to Columbia President Lee C. Bollinger and cofounder of the Collaboratory, a joint initiative of the Data Science Institute and Columbia Entrepreneurship that facilitates development of interdisciplinary curricula. "[Twenty-first-century] problems are not 'linear' problems. They are not going to be solved by knowing more about one topic. Technology is one important way you can broach these complex topics in one place."
So often, that starts with getting the right people in the room.
This past fall, Bellovin, the Percy K. and Vida L. W. Hudson Professor of Computer Science, teamed up with Liviu Librescu Professor of Law Matthew Waxman and Jason Healey, a senior research scholar and adjunct professor at the School of International and Public Affairs (SIPA), to create Cybersecurity: Policy, Legal and Technical Aspects.
It was an idea so timely, "the textbook for this course doesn't exist yet," Bellovin said. "There's not a lot of these kinds of interdisciplinary courses, let alone a course this interdisciplinary."
As a former chief technologist of the Federal Trade Commission, Bellovin drew heavily on his extracurricular experience for the course. That time served in high-level positions in Washington, DC, pointed up a key virtue of taking an interdisciplinary approach—fostering effective communication across disciplines. The professors intentionally built that element into this course by parceling out registration equally between the Law School, SIPA, and Columbia Engineering. "We wanted to create a balance, because the real world is a mixture," Bellovin remarked. "That way two-thirds of the subject matter would be new to each group. We wanted to challenge everyone."
Another challenge such courses are well suited to address—getting at the "why" that drives technological advancement as much as the "how." "There's much to understand about technology beyond the functionality of doing it," said Chris Wiggins, an associate professor of applied mathematics who currently serves as the chief data scientist for the New York Times.
Wiggins collaborated with historian Matthew Jones, the James R. Barker Professor of Contemporary Civilization, to design Data: Past, Present, and Future, a first-ever crossover between the applied physics and applied mathematics and the history departments, which was supported by Collaboratory funds. Together, Jones, who specializes in the history of technology, and Wiggins, who has a background in computational biology, are connecting such seemingly disparate dots as Twitter marketing, trade policies, and the surveillance economy, in order to pose big questions about how technologies transform the social and political order.
"This is not about just teaching technical literacy to students in the humanities nor teaching the humanities to technical students," Wiggins said. "Our hypothesis is that there is a set of material neither group is being taught. We're trying to carve out something that's not traditionally a part of anyone's education."
The class began as a small discussion section last fall, growing into a lecture offering in the spring semester. The professors now are working to "futureproof" the course, with a syllabus that weaves together technical skills and critical frameworks, arming students with the ability to think through consequences, whether they be creating technology, regulating it, or consuming it.
That sort of holistic view is crucial, said Patricia Culligan, Collaboratory cofounder and Robert A. W. and Christine S. Carleton Professor of Civil Engineering.
"There is a danger in confusing data with facts," remarked Culligan. "Our goal is to really solve the problems that manymembers of our population face. We should ensure our students understand history, government, and policy and the role they play in technology. Our students should be leading these debates."
Because the School has positioned humanity at the core of its mission, Columbia engineers already reap the benefits of a uniquely broad education, noted Culligan, who has been coteaching an urban design and ecology course for years with architecture professor Richard Plunz. What the Collaboratory has been able to do is remove impediments to innovative teamwork. "In the tech space, everything is happening so fast, there was a need to do high-quality work but quickly," she said. "We injected the adrenaline needed for rapid kick starts."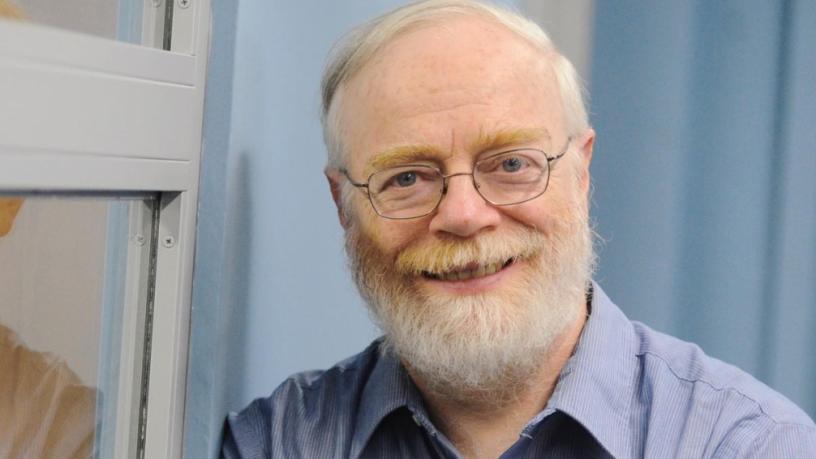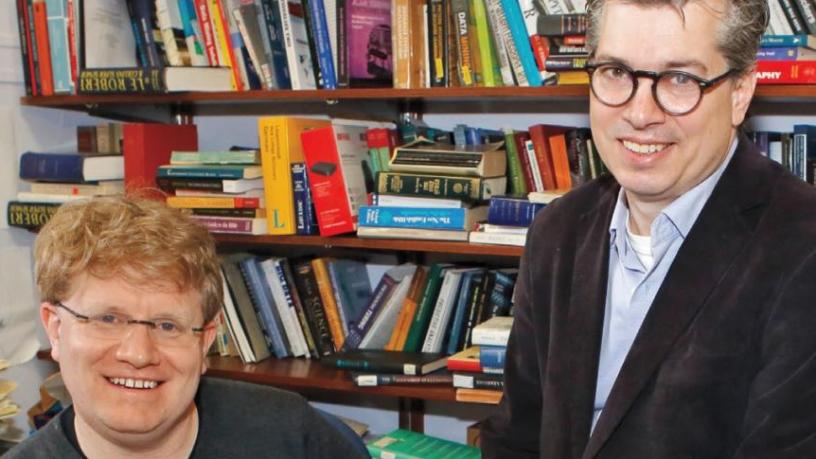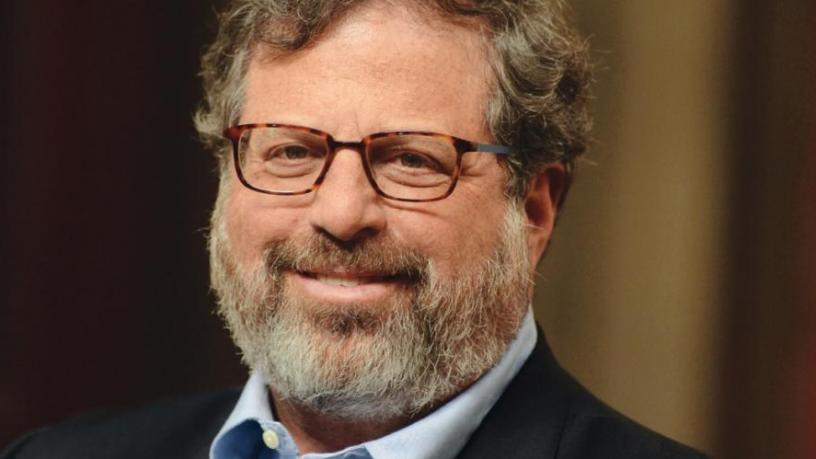 Our students will add value because they will understand both the transformative capabilities and the risks of these technologies.
According to Adam Cannon, a senior lecturer in computer science, the magic is in those partnerships.
Each year, more than 1,200 Columbia students take some form of introduction to computer science. Many end up in Cannon's Computing in Context course, which applies rigorous computer science skills to liberal arts fields.
Cannon began teaching Computing in Context in 2015, in partnership with the English, history, and IEOR departments. In its most recent incarnation, SIPA faculty provided the contextual material. Possible future collaborations are being discussed with the Journalism School and the Mailman School of Public Health.
Cannon used to teach stand-alone courses to non-computer science majors, but even though those classes went well, he never felt they were "life-changing." "The heart of the experiment for me has always been, can a computer science person deliver this information to non-computer science people in a way that's engaging and useful to them," he said. "The answer has been a resounding yes—with help."
For Cannon, the effort has also paid unexpected dividends. Working with liberal arts students and faculty has broadened him as an educator, not just in terms of the enriching material, but also elevating how he engages with students and colleagues. "I just think it makes you a better person to cross those lines," Cannon said.
In some fields, the lines have already grown porous.
Late last year, Columbia Engineering announced a new Master of Science in Business Analytics (MSBA), the second joint degree offered in partnership with the Business School. The program is supported by a newly cocreated Columbia Business Analytics Initiative that will engage students in industry-sponsored projects and entrepreneurial activities.
"The MSBA curriculum is the product of years of close research ties," said Garud Iyengar, a professor of industrial engineering and operations research who codesigned the new business analytics curriculum with Costis Maglaras, David and Lyn Silfen Professor of Business and chair of Columbia Business School's Decision, Risk and Operations Division, and Kamel Jedidi, John A. Howard Professor of Business and chair of the School's Marketing Division.
The degree is designed to equip students with the breadth of knowledge required to model and implement datadriven decision-making that's backed by advanced machine learning tools, such as deep neural nets, and emerging technologies like blockchain.
"MSBA students will add value because they will understand both the transformative capabilities and the risks of these technologies," Iyengar said. Grounded by a curriculum that combines real-world data sets with authentic business challenges, students polish communication skills by presenting their findings to various industry stakeholders. When it comes time to enter the workforce, "these differentiating skills are highly sought after by employers," Iyengar said.
"To say, everyone needs tech literacy—what does that mean?" Witten said. "It means something very different if you're a lawyer, a public health official, or an historian. It means you should be in a position to utilize all the resources available to optimize your presence in your world."