Celebrating Pioneering Alumni
Apr 18 2018 | By Maggie Hughes | Photos: Courtesy of each honoree
To celebrate some of the talented and industrious pioneers behind today's innovations, the Columbia Engineering Alumni Association presents three prestigious awards each Reunion Weekend to science and engineering superstars affiliated with the University: the Thomas Egleston Medal, the Michael Pupin Medal, and the Samuel Johnson Medal. These are the 2018 winners.
Feng-Ming Wang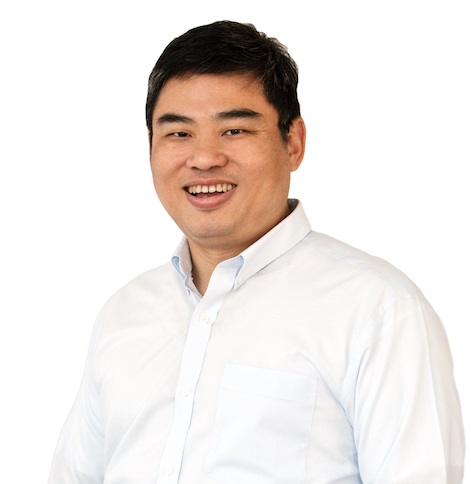 Feng-Ming Wang, winner of the 2018 Egleston Medal.
Feng-Ming "Fermi" Wang, CEO of Ambarella Inc., is the recipient of the Thomas Egleston Medal for Distinguished Engineering Achievement. A demonstrated leader and serial entrepreneur, Wang is a seasoned expert in video compression
technology and holds several digital video–related patents. This medal recognizes his achievements as a transformational scientist who has significantly advanced his field of work.
Wang began his education at the National Taiwan University, where he received a bachelor's degree in electrical engineering. After completing his military service in Taiwan, Wang relocated to New York City to join his brother, then enrolled at Columbia Engineering. With his brother's encouragement, Wang also matriculated into the master's program, going on to earn his PhD in electrical engineering in 1991 under the advisement of Professor Dimitris Anastassiou.
At Columbia, Wang found early success in academia and, along with Anastassiou, filed a patent for encoding digital video, a technology essential to MPEG-2 and HEVC video and systems coding standards, still in use today.
After leaving Columbia, Fermi joined C-Cube Microsystems, a pioneering company in the area of video compression and semiconductor integrated circuits. He quickly rose to positions as vice president and general manager, occupying both engineering and business management roles. Under his leadership, Wang's team developed the world's first MPEG codec chip and launched C-Cube's MPEG codec business.
Wang went on to cofound his first company, Afara Websystems, in 2000. Afara, which means "bridge" in the West African Yoruba language, built servers surrounding a custom high-throughput CPU architecture. Acquired by Sun Microsystems in 2002, Afara's multicore, multithread CPU remains a critical technology in Sun's UltraSPARC microprocessor. In 2004, Wang cofounded Ambarella Inc., where he currently serves as CEO as well as chairman. Ambarella is a leading developer of low-power, high-definition (HD) and Ultra HD video compression, image processing, and computer vision solutions.
Wang has supported the Columbia Engineering community through his generous philanthropy as well as his volunteerism. In 2013, he endowed the Wang Fong-Jen Professorship of Mechanical Engineering in honor of his brother, who passed away shortly after earning his doctorate in 1990. Wang is also a member of the Columbia Engineering Board of Visitors, the School's top advisory board.
Robert H. Grubbs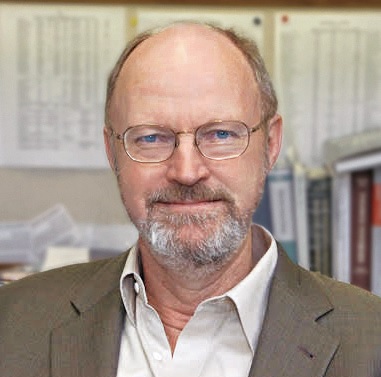 Nobel laureate Robert H. Grubbs, winner of the 2018 Pupin Medal.
Nobel Prize–winning chemist Robert H. Grubbs is this year's recipient of the Michael Pupin Medal for Service to the Nation in Science, Technology, or Engineering. This award honors an individual whose lasting and broad contributions to society reach beyond the candidate's professional field. Grubbs is receiving this honor in recognition of his groundbreaking contributions to the field of olefin metathesis, making these reactions simpler and more efficient, as well as environmentally friendly. This work has wide-ranging applications, from pharmaceuticals to petrochemicals.
Growing up in Kentucky, Grubbs drew inspiration from several members of his family and community. From his father, a gifted mechanic, he inherited practical building and design skills, and from his grandmother and mother, a teacher, he adopted a strong intellectual drive. His interest in scientific endeavors was piqued by a junior high school teacher, who shared thrilling accounts of a prior career at a uranium refining facility. After graduating high school, Grubbs enrolled in the University of Florida as an agricultural chemistry major—a natural choice for someone with a rural background and a strong inclination toward the sciences.
Grubbs's first summer job after college found him "analyzing steer feces." While the work wasn't as stimulating as he had hoped, thanks to the guidance of Professor Merle A. Battiste (a Columbia PhD) he was steered toward the study of organic chemistry, in which he earned a BS in 1963 and an MS in 1965. During his time at the University of Florida, Grubbs developed a keen interest in chemical reactions, specifically how organic compounds reacted at the molecular level, a passion he pursued while earning his PhD working with Professor Ron Breslow at Columbia. During this time Grubbs not only transitioned his research toward metal organometallic chemistry, but also met his wife, Helen O'Kane. Today they have three children. After Columbia, Grubbs started his illustrious career in academia as an NIH Postdoctoral Fellow at Stanford University. In 1969, he took his first independent research position at Michigan State University, where he focused on olefin metathesis and garnered widespread attention from the scientific community. Grubbs left Michigan in 1978, having been elevated to associate professor, and started as a full professor in chemistry at the California Institute of Technology. In 1990, he was promoted to his current chair as the Victor and Elizabeth Atkin Professor of Chemistry at Caltech. In 2005, Grubbs's exceptional academic pursuits were rewarded as he shared the Nobel Prize in Chemistry with American Richard Schrock and Yves Chauvin of France for their work on the "development of the metathesis method in organic synthesis." Grubbs is credited with developing the most significant catalyst for metathesis, an accomplishment that allowed organic and polymer chemists to access the reaction for the first time. At the same time, by helping to demonstrate that Chauvin's proposed mechanism was the most likely, Grubbs also introduced metathesis via the Schrock catalyst to organic chemistry. Together, their research has allowed for expanded opportunities to produce new molecules and materials.
Grubbs's list of academic achievements and awards is impressive and expansive. He is the author of over 700 scientific articles, has over 160 patents/patent applications, and has worked with over 200 students and postdoctoral fellows in his research group. He was elected to the National Academy of Sciences (1989) and the National Academy of Engineering (2015). He is also the recipient of the Arthur C. Cope Award, the ACS Herbert C. Brown Award for Creative Research in Synthetic Methods, the ACS Award for Creative Invention, and the ACS Award in Polymer Chemistry, and many others. Although his 1,200-page Handbook of Metathesis is already a standard work on the topic, Grubbs is continuing to expand on new methods and techniques. "There are still many turns left on the metathesis path," he says.
James F. Albaugh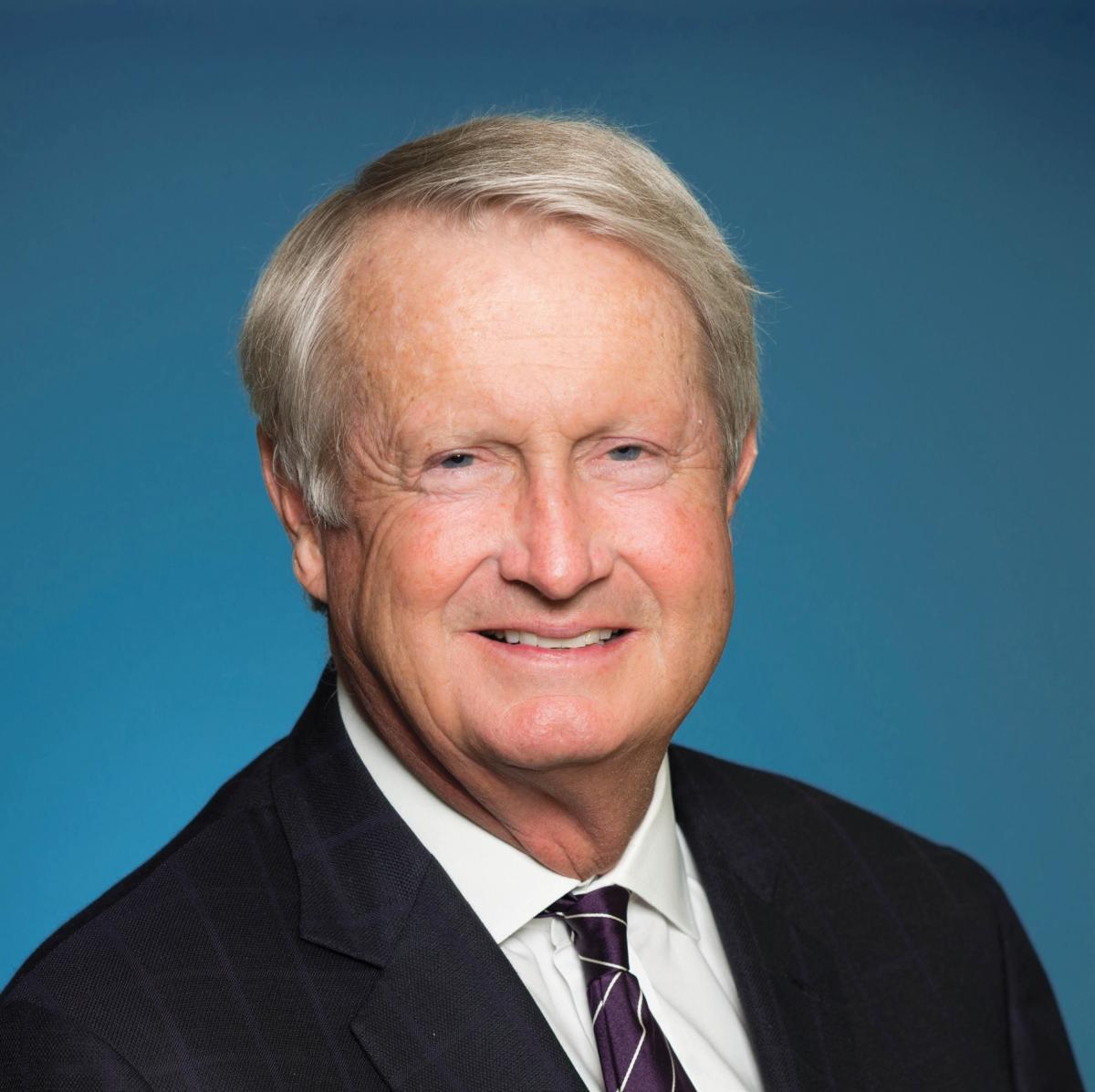 James F. Albaugh, winner of the 2018 Johnson Medal.
James F. Albaugh is receiving the Samuel Johnson Medal in recognition of his leadership role in the aerospace industry. The medal is awarded to an alumnus in recognition of distinguished achievement outside the realm of traditional engineering or applied science. During Albaugh's 37-year career at The Boeing Company, he played an integral role in keeping the firm at the forefront of aviation, defense, intelligence, and space innovation and continues to advance the field through numerous advisory roles and associations.
A native of Washington State, Albaugh completed his bachelor's degree in mathematics and physics at Willamette University in 1972 and then went on to pursue a master's degree in civil engineering at Columbia University. After graduating in 1975, he was hired as an engineer by Rockwell International. Albaugh quickly demonstrated not only his technical capability but also his business acumen and was eventually named president of Rocketdyne, a division of Rockwell responsible for rocket propulsion. Rockwell was acquired by Boeing in 1996.
During his tenure at Boeing, he held numerous leadership positions, beginning with president and CEO of Boeing Space and Communication from 1998 to 2002. He then served as president and CEO of Boeing Integrated Defense Systems, providing defense, space, and intelligence products for the United States and customers around the world. In 2009, Albaugh was named president and CEO of Boeing Commercial Airplanes, a position he held until his retirement in 2012. Additionally, Albaugh served as an executive vice president of The Boeing Company. Programs under his leadership included the Space Shuttle; the International Space Station; launch and satellite systems; military fighters, bombers, transports, and rotorcraft; and missile defense, as well as all Boeing commercial airplanes including the first flight and delivery of the 787 Dreamliner.
Albaugh continues to use his expertise in the aerospace industry. Until 2016, he served as senior adviser to The Blackstone Group, where he focused on the firm's private equity activities in the aerospace and defense sectors. Currently, Albaugh is a senior adviser to Perella Weinberg Partners and a member of the Board of Directors of Harris Corporation, American Airlines, and Arconic. He is the immediate past president of the American Institute of Aeronautics and Astronautics, the world's largest aerospace professional society, and was the chairman of the Aerospace Industries Association.
In addition to currently serving as the chairman of the National Aeronautic Association, his prior affiliations include the Air Force Association, the American Astronautical Society, the International Academy of Astronautics, and director for both TRW and B/E Aerospace. Albaugh currently serves on the Board of Trustees of Willamette University and the Board of Visitors at the Columbia School of Engineering.
Over the course of his career, Albaugh has received numerous awards recognizing his contributions to the field of aerospace. Notably, he was named the Wings Club Man of the Year in 2013, was inducted into the Living Legends of Aviation, and was also presented the Howard Hughes Memorial Award by the Southern California Aeronautic Association. He received the Forrestal Award from the National Defense Industrial Association for leadership in preserving a strong U.S. defense industrial base and the Blue Planet Star Medal from the Russian Space Agency for fostering cooperation between the U.S. and Russia in space exploration. Other recognitions include the Semper Fidelis Award, the Bob Hope Distinguished Citizen Award, and the International von Kármán Wings Award. Albaugh says he is proudest of being an elected member of the National Academy of Engineering. He is also an elected member of the British Aeronautical Society and a fellow and honorary fellow of the American Institute of Aeronautics and Astronautics.