Reunion Weekend 2014
Remembering Yesterday, Celebrating Today
Apr 25 2014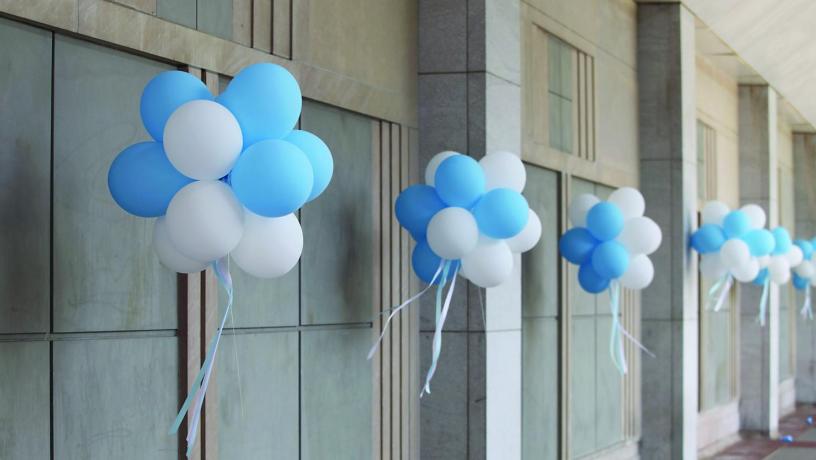 Alumni, friends, family, and other members of the community are invited this spring to attend Columbia Engineering's biggest event of the year—Reunion Weekend. The four-day celebration, Thursday, May 29, to Sunday, June 1, offers the chance for alumni to connect with old friends and make new ones, and to rediscover the campus and the city where they spent so much of their time. Celebrating this year will be alumni from class years ending in 4 and 9 (e.g., 1964, 1969, and so on). Reunion and Dean's Day events (the latter will take place on Saturday, May 31, open to all alumni) will be held on campus and at venues throughout New York City all four days.
Reunion 2014 coincides with the School's 150th anniversary, making it that much more special. During "Back on Campus" sessions, Columbia's world-renowned faculty and prominent alumni will present their latest thought-provoking research and findings. Expected to deliver lectures during these sessions as of March are Jim Hone, professor of mechanical engineering, a leading researcher in graphene and MEMS, and Gordana Vunjak-Novakovic, the Mikati Foundation Professor of Biomedical Engineering, a pioneer in tissue engineering and regenerative medicine.
"I look forward to welcoming many alumni and their families to Reunion Weekend this year! Indeed, we hope to have the largest Reunion participation in SEAS history," says Mary C. Boyce, dean and Morris A. and Alma Schapiro Professor. "This is such a special time for the School—our 150th anniversary—and we are celebrating all the groundbreaking accomplishments that have come out of the School and the exciting future that lies ahead for us. Columbia Engineering is on a great trajectory and I'm proud to be part of it."
For many alumni, Reunion Weekend is a great opportunity to revisit Morningside and see how much the campus has changed since graduation.
"Our reunion was fabulous," said Lee-En Chung BS'88, who attended her 25th Reunion last year. "From strolling on a private tour of the High Line to partying at trendy The Standard, we got to reconnect at fun venues."
Nat Gale BS'08 traveled from Southern California last year to attend his Fifth Reunion and had a great time catching up with old classmates.
"Seeing our class together again was a pleasant reminder of the caliber of people who attend Columbia," he said. "It was so exciting hearing what everyone has been up to, their travels, marriage, promotions, etc. Personally, I felt that I had grown so much during the past five years, and I wanted to share with all my friends how much Columbia had to do with that growth. Without my experiences in New York, I wouldn't be where I am today, and I have Columbia to thank for that."
Keep an eye out for Alumni Reunion Weekend emails or visit the Reunion website at engineering.columbia.edu/reunion. Join us this spring!
Our reunion was fabulous—from strolling on a private tour of the High Line to partying at trendy The Standard, we got to reconnect at fun venues.