Program Notes: Graduate Alumni
Apr 25 2014
APPLIED PHYSICS AND APPLIED MATHEMATICS
Suzanne Keilson MS'87, MPhil'89, PhD'91 writes, "It is hard to believe how the years have flown. Three children are almost grown and 10 years in administration at Loyola University Maryland as well. I am in the Engineering Department and enjoy STEM outreach, teaching in a program for first-year students. Some of my areas of interest continue to be materials science and education, biomedical signal processing, the auditory system and sound, speech, and music processing, as well as design education and universal design or design for persons with disabilities. Baltimore has become home for us, though I guess my heart will always be in New York. I am very involved with the American Society for Engineering Education and am on the national board for the next two years. I am also chair of the board at my synagogue and had the wonderful opportunity last year to go on an Ignatian Pilgrimage to learn about St. Ignatius Loyola, who founded the Jesuits, who run Loyola University and 27 other Jesuit colleges and universities in the U.S. Would love to hear from other alums at Skeilson5@gmail.com."
CHEMICAL ENGINEERING
After graduating from Columbia Engineering, Sameera Namazi MS'13 continued working through the summer in the Protein Engineering Lab under Associate Professor Scott Banta's supervision. She writes, "After gaining additional knowledge in chemical engineering and learning how to apply that knowledge into research and development, I was given the opportunity to translate those experiences into the biotech/pharmaceutical industry. Currently, I work in the Pre-Clinical Manufacturing and Process Development Department at Regeneron Pharmaceuticals as a process development engineer. I am so fortunate to have been able to work with such great and helpful individuals in the Banta Lab that really allowed for me to develop myself, professionally. The patience, dedication, and guidance of each member of, not only the Banta Lab, but also the Columbia Engineering community, really helped me make the transition into the ever-feared 'real world.' Thank you!"
For more than 37 years since graduation, C. S. Sunny Sea MS'76 has been working as an environmental professional around the world, from California/Oregon (10 years) to Saudi Arabia (4 years), to Japan/Okinawa (12 years), to Korea (5 years), to Thailand (1 year), and Germany (5 years). C. S. writes, "I utilized my knowledge and experience, learned from my Columbia education, to resolve and mitigate environmental-related issues and problems, and, in addition, to discover new techniques around the globe."
Jacques L. Zakin MS'50 writes, "From 1951 to 1962, I worked at the Socony Vacuum (later Socony Mobil and still later Mobil) Research Laboratory in Greenpoint, Brooklyn. I was fortunate to receive an employee incentive fellowship and completed doctoral studies at NYU in 1959. In 1962, I left New York for an academic position at the University of Missouri–Rolla (now MIST) and in 1977 came to Ohio State as department chair, a position I held until 1994. In 2000, I became professor emeritus, but I am continuing to teach and do research.
"The highlights of my experiences at Columbia were interactions with Professor Linford. He and his wife, Becky, were genial hosts at social occasions in their home in Fort Lee, NJ. They attended my wedding to Laura Pienkny '50BC, and he organized a cabal of mischief makers who sabotaged our borrowed honeymoon car by placing stones inside the hubcaps. They roared as I struggled to remove the hubcaps and take out the stones as we finally drove off. Linford held regular research review meetings with his graduate students in his office and they were always interesting and valuable and lots of fun.
"Academia has provided me with many opportunities for interesting interactions, both with students and with colleagues in the U.S. and many other countries. In addition to faculty duties in Rolla, I served as director of both the Minority Engineering and the Women in Engineering Programs. My recent research has focused on reducing the energy requirements for pumping liquids in turbulent flows in pipes (drag reduction) by addition of small amounts of high polymers or surfactants, and I have published more than 120 refereed research papers on these and other studies."
CIVIL ENGINEERING AND ENGINEERING MECHANICS
Michael R. Dunham MS'06 has recently accepted a new position as co-director of engineering at W&W Glass.
James W. Workman EngScD'62 began his eighth year working as a volunteer chef 's assistant for student activities and events at Caltech. His work includes buffet meals for 35 to 900 guests, assisting with a cooking class for 20 to 50 undergraduate students, cooking and serving gourmet (12- to 21-course) dinners for small parties, cooking for student leadership retreats and weekend ski trips, and a summer party for Caltech alumni in the New York metropolitan area. James writes, "Working with undergraduates is challenging but rewarding. I also get to work with a cadre of other alumni, members of the staff, and a few faculty wives. During finals week I cook crepes for 800 students at a midnight brunch. It's not as academic as my daughter's teaching at Columbia College, but I'm retired."
COMPUTER SCIENCE
The Karen Spärck Jones Award for 2013 has been awarded to Eugene Agichtein MS'00, PhD'05, associate professor in the Mathematics and Computer Science Department at Emory University. This award recognizes advances in the understanding of information retrieval and natural language processing with significant experimental contributions. Eugene also is a Sloan Research Fellow.
Chen (Jane) Yen MS'87 has recently joined the Enterprise Solutions Product Management team at Bloomberg LP in New York City. She is very proud that her older daughter just graduated from NYU early and has a job!
EARTH AND ENIVRONMENTAL ENGINEERING
After graduation, Cüneyt Arslan MS'86, PhD'91 returned to his home country, Turkey. Currently, Cüneyt is with Istanbul Technical University (ITU), instructing several courses in the Metallurgical and Materials Engineering Department as a full-time professor. In 2012, he was appointed director of the Applied Research Center, located at ITU's main campus.
Nathaniel Thayer Wight MS'11, a teacher at Bronx Design and Construction Academy (BDCA), has recently won the Zayed Future Energy Prize for his school. BDCA was named the winner of the Prize for the Americas (South, Central, North) region. It was one of five schools around the world awarded the $100,000 prize. Nathaniel writes, "We will use the funding to build an Energy-Environment Research Center (E2RC) in front of our school!" BDCA is home to the first approved public school green roof in New York City. The ninth grade ecology class and after-school Green Science Club use the green roof to investigate and develop environmentally sustainable practices.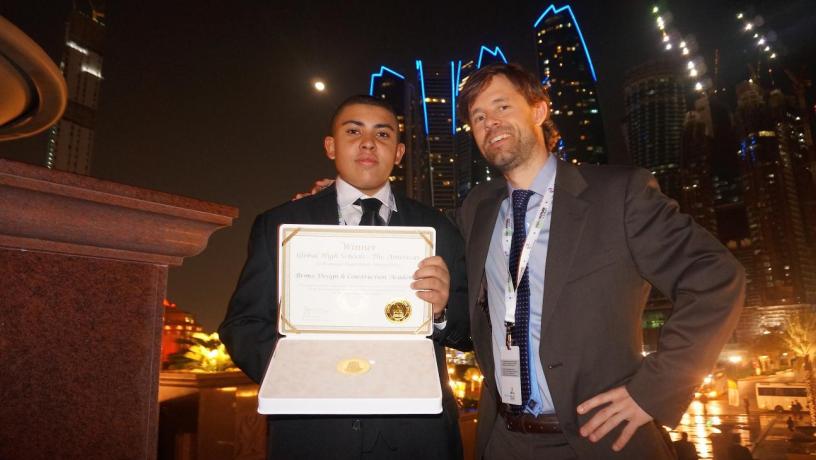 ELECTRICAL ENGINEERING
Richard Gitlin MS'65, EngScD'69 was named Distinguished University Professor at the University of South Florida (USF). He joined USF in 2008 after a distinguished career in the private sector, particularly over 30 years spent at Bell Labs, Lucent Technologies. He is currently a State of Florida 21st Century Scholar as well as Agere Systems chair and now Distinguished Professor of Electrical Engineering. At Bell Labs, he was a pioneer in the research and development of digital communications, broadband networking, and wireless systems. Among his 47 patents are key ones in these areas including the DSL (digital subscriber line) concept, which allowed Internet access over telephone networks. He is a fellow of the IEEE, a Bell Labs fellow, and the only USF member of the National Academy of Engineering. In 2005, he was co-recipient of the 2005 Thomas Alva Edison Patent Award. At USF, his research has focused on the integration of advanced communications technologies and biomedical systems for the wireless networking of miniature wirelessly controlled devices to accomplish minimally invasive surgery. The research is in collaboration with other members of the College of Engineering and several USF/TGH/Florida Hospital surgeons. Richard is an exceptional and acclaimed researcher who has won numerous awards for his significant research contributions, which have been sustained and prolific over several decades.
Yiwei Thomas Hou MS'93 has been named an IEEE Fellow, being recognized for "contributions to modeling and optimization of wireless networks." IEEE Fellow is the highest grade of membership and is recognized by the technical community as a prestigious honor.
Pavlos Kouros MS'78, EngScD'80 writes, "I am still working at the Department of Computer Systems Engineering at Technological Educational Institute of Piraeus in Athens, Greece. I have three boys (Alexander, Achilles, and Odysseus) and I hope that all of them will be able to some day acquire the great experience of being students at Columbia in New York."
INDUSTRIAL ENGINEERING AND OPERATIONS RESEARCH
In 1992, Andre Cappon MS'71 founded the CBM Group, Inc., a general management consulting firm. Andre serves as president and founding partner, and has more than 25 years experience as a consultant to financial services companies. Since its launch, CBM has served more than 60 different clients, all leading financial services firms. Prior to founding the CBM Group, he was a senior partner of Oliver, Wyman & Co., a vice president and shareholder of Booz, Allen and Hamilton, a manager with Andersen Consulting (now Accenture). He began his career as an analyst for the Organization for Economic Cooperation and Development (OECD).
Dimitri Mongeot MS'08 writes, "I graduated from Columbia in the summer of 2008, just before the storm that shook the financial markets." Dimitri worked as a fixed-income swaps trader at ING Financial Markets New York a couple of months before graduation and remained with ING for three "very beneficial years." To diversify his professional experience, Dimitri moved on to Societe Generale Americas in December 2010, which gave him the opportunity to develop international experience. A year later, he moved to London on the USD swaps desk and another two years later, in September 2013, he was sent to Hong Kong to trade USD swaps and run the AUD and NZD swaps desk.
After graduation, Carlos Augusto Moreno-Vivot MS'63 worked as a junior consultant at an industrial consulting firm in Buenos Aires. He spent the majority of his professional career at Coca-Cola in Latin America in management and supervisory roles. In 2010, Carlos retired and started research activities in the eolic energy area. He is married and has two sons, seven daughters, and 38 grandchildren!
Don Sutaria EngScD'70 is founder and president of CareerQuest, located in New York and New Jersey. Also known as Career Doctor Don, he is a consultant to individuals and corporations offering executive coaching and career management services. He is the author of Career and Life Counseling from the Heart (Your Career is a Pathway to Your Soul!) and has been quoted in numerous publications including the Wall Street Journal, New York Times, Working Smart, and Fortune.
He is also a member of Columbia Career Coaches Network. His areas of expertise are career assessment, job search strategies, changing careers, résumés and cover letters, salary negotiation, executive coaching, reentering the workforce, work/life balance, self-employment, and age issues. His specialties also include counseling of international professionals, Generation X and Y, people over age 40, mid-career executives, career changers, freelancers, and consultants. Don's portfolio of clients includes a broad spectrum of professionals in various age groups.
Prior to starting CareerQuest in 2001, Don served for 35 years in various ascending positions in engineering and management in the pharmaceutical, fine chemical, food, beverage, and brewing industries, in companies such as Pfizer, Hoffmann-La Roche, CPC International, and Schaefer Brewing. He also worked internationally in engineering, design, construction, and consulting firms.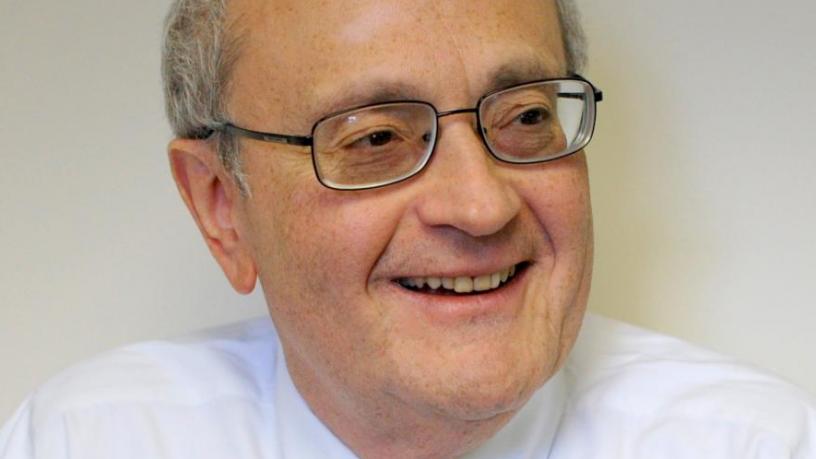 MECHANICAL ENGINEERING
After working at two different companies in New York City, Bryce Anzelmo MS'11 has decided to pursue a PhD at Stanford. He is currently researching ways to utilize natural gas without emitting carbon into the atmosphere. Bryce writes, "My experiences at Columbia shaped the way I viewed my future and helped direct my efforts into a PhD program."
Rai Bhargava MS'49, PhD'57 passed away in August of 2013, writes his friend of over 60 years and former Furnald Hall roommate, Jeff Broido BS'56. Rai's specialty was analysis of shock wave attenuation. Jeff writes, "In the days when grinding out numerical solutions on high-speed computers was not yet possible, Rai had unique skills in analytical solutions in this critically important area that allowed vitally needed solutions to be obtained. After returning to India, Rai embarked on a long career with the United Nations in the area of economic development in the developing world. He had extended assignments in Libya, Kuwait, Zimbabwe, and other third world nations. He retired to Hyderbad, India, from the U.N. about the year 2000 and did occasional consulting. Rai is survived by his daughter, Arti, of Mill Valley, CA."
Kenneth Chen MS'97, PhD'07 has taken on a new position with Amazon's Web Services (AWS) as global data center services engineering manager in the Fairfax, VA, area. He was previously with Dell's Global Data Center Practice as chief solution architect for the past three years and was last based in Singapore before joining Amazon. During his tenure with Dell, he helped develop the Asia Pacific Data Center Solution Team and designed many major Internet service provider's high=density and high-reliability data centers in China and around the world. He is currently licensed to practice engineering as a professional engineer in all 50 U.S. states. Ken lives with his wife, Maggie, and two boys, Kayden and Marcus.