In Memoriam
Apr 25 2014 | Photo: Veinott - Jose Mercado/Stanford News Service
ALUMNI
1940
Donald W. Oakley MS'42 passed away at his home in Salem, OR, on August 7, 2013. He was 94. Don was born in Queens Village, NY. After graduating from Columbia Engineering, he married Elinor Mae Haskins, his teenage sweetheart. They were faithfully married for more than 60 years until her death in 2004. Don became president of the chemical division of Mobile Oil Co. while still in his 30s and later was a vice president of Georgia Pacific in Portland, OR, and then a vice president at Cabot Corporation. While at Cabot, he permitted and constructed a liquefied natural gas (LNG) import terminal in Boston and negotiated a contract with the Algerian government to import gas by tanker to that facility. While working full time at Cabot, he attended Suffolk Law School in the evenings and received his JD degree. Don loved to garden, contemplate nature, read about history and science, and engage friends and strangers alike in conversation. Don is survived by his three children, five grandchildren, and four great-grandchildren.
1943
Gilbert S. Bahn of Moorpark, CA, died on July 3, 2013. He was 91. Born in 1922 in Syracuse, NY, Gilbert moved to California in 1990 after his retirement from a career of 45 years as an engineer. He was an intellectual, a great lover of nature, and an avid fan of some organized sports. He was proud of himself as a child of the Great Depression and proud to be able to say that his life savings (when he was seven years old) had been wiped out in the crash of the stock market in 1929. Although he had lived in numerous places, only one place was "home," a farm on Skaneateles Lake in New York, where he had faithfully tended a huge vegetable garden under his father's direction from 1933 to 1936. He always called his father the greatest person he had ever known and considered that he had derived from his father not only his own work ethic but as much of human goodness as he himself was able to assimilate. Gilbert was married twice. From his first marriage, he had one son, Gilbert Kennedy Bahn. After graduating from Columbia Engineering, he entered military service as an aviation cadet, served in various technical administrative capacities in the Southwest Pacific, and returned to civilian life as a captain in 1946. He then started a career in engineering at General Electric, which he left in 1953. He then went to California to work for the Marquardt Aircraft Company in Van Nuys. He later moved to Hampton, VA, to work at LTV Aerospace Corporation, where he remained until his retirement in 1988. Gilbert earned graduate degrees from Rensselaer Polytechnic Institute and Columbia Pacific University.
1946
Clifford F. Berninger MS'47, who led the development of the re-entry heat shields used on Apollo missions to the moon, died December 30, 2013, at the age of 88. Born in New York City, he attended Brooklyn Technical High School and graduated from Columbia Engineering under the U.S. Navy's V-12 program during World War II. After the war, he earned a master's from Pratt Institute and his doctorate from Brooklyn Polytechnic Institute. Clifford was among the first class of scientists and engineers trained under the Atoms for Peace program and had a long career in the aerospace industry. He was an engineering executive at Bell Aerospace. He lived in Massachusetts and Chicago before moving to Williamsville, NY, when he joined Bell Aerospace in 1967, first as vice president for research and development, then vice president for engineering. His wife of 47 years, Mariea Clare Johansen Berninger, died in 2004. He is survived by three sons, Mark, Donald, and Robert; a daughter, Ann Unterberg; and eight grandchildren.
Frank R. Stevens, 88, died in Essex, CT, on January 29, 2014, after a brief illness. He was born in Melrose, MA, in 1926 to Katherine Andrews Stevens and Raymond Sawtell Stevens. Frank was a graduate of Phillips Exeter Academy, the Navy's V-12 Program in Physics at Columbia, and Harvard Business School. He married Katherine (Kitsy) Reed Loomis in 1947 in Huntington, MA, and spent many summers there.
After serving in the Navy, Frank and Kitsy moved to Acton, MA, for two years and then to nearby Lincoln for more than a decade. There, they raised two children and made lifelong friends. Frank served as the town assessor, played music (recorder, oboe, trumpet, and cornet), and volunteered for local political campaigns. In the 1950s, Frank collaborated on the development of new products for Raytheon's Missile Systems and Industrial Components Divisions. He left in 1961 to cofound Spectran Electronics Corporation, which manufactured spectrum analyzers for measuring sound frequencies for scientific, commercial, and military purposes. When Spectran merged with Novatronics and moved to Florida, Frank became director of fiscal policy and deputy director of MIT's Division of Sponsored Research. In the mid-1960s, he supported the faculty in their refusal to sign loyalty oaths in order to receive federal research funds.
Following a divorce in 1970, Frank married Anne Thomas Harby and the two lived in Cambridge, MA. He retired from MIT in 1974 to have more time for reading, sailing, and travel. He and Anne published books of double-crostic puzzles for a small but devoted audience. In 2007, they moved to Essex Meadows, a life care community in Essex. Frank is survived by his daughter Jennifer Loomis Stevens; his son Arthur Loomis Stevens and his wife Barbara; his stepson Stephen William Harby; four grandchildren; and two nephews.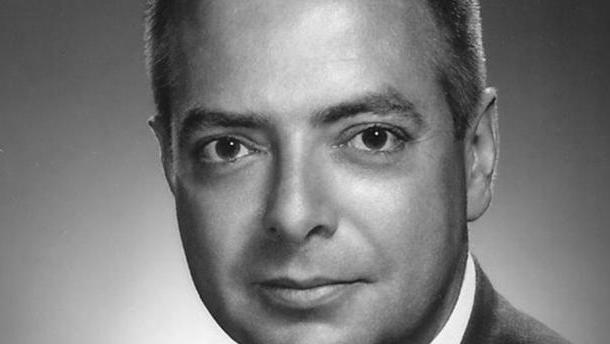 1947
Daniel Frankfurt (MS, Civil Engineering and Engineering Mechanics) passed away on January 20, 2014. Daniel, 88, was a loving and cherished husband of Ruth for 62 years, and proud father and grandfather. He was founding president of Daniel Frankfurt P.C. Engineers and Architects in New York City, following career involvement in major projects such as the Telstar communications satellite and the U.S. space program's testing facility for the Lunar Excursion Module for the 1969 landing on the moon. His family and friends will miss his keen mind, calm spirit, and warm soul.
1948
Roy D. Fisher, 87, a longtime resident of East Hartland, CT, and a key contributor to the manned U.S. spaceflights to the moon, died on August 5, 2013. A native of Springfield, MA, he volunteered for the U.S. Navy during World War II and was selected for officer training at Columbia Engineering School. After leaving the Navy as a Lieutenant J.G., he completed a master's degree in engineering at Rensselaer Polytechnic Institute. A licensed professional engineer, Roy began his career with American Bosch but soon moved to Hamilton Standard in Windsor Locks, CT. There, he eventually became director of design and development for the space suits and other life-support systems for the astronauts of NASA's Apollo program, including Neil Armstrong. He also worked on the development of maneuvering rockets used to reposition satellites while in orbit and was a consultant to the government of India on its communications-satellite program. Roy lived for nearly six decades in Hartland, serving the town in various capacities including volunteer firefighter, constable, member of the board of finance, and tax assessor. An avid gardener and landscaper, he maintained a large vegetable garden, fruit trees, a trout pond, and berry groves. He was an accomplished pianist and, in retirement, became a stained-glass craftsman, building precise reproductions of complex Tiffany lampshades. He was an enthusiastic fisherman and, for some 30 years, spent several weeks each summer pursuing salmon and trout on Alaska's Kenai Peninsula, where he owned a cabin and a share in a rustic fishing camp. He is survived by his wife of 61 years, Jean A. Fisher, his daughter, Lynne (Gary) Henry, and granddaughter Sarah Henry, and his son, Mark (Barbara) Fisher, and granddaughter Sophia Fisher.
1950
Harold S. Braham passed away on November 2, 2013, at age 86. Born in New York City, Harold attended Regis Catholic High School and graduated with honors. He continued his education at Columbia Engineering, where he earned a degree in electrical engineering. Harold completed his PhD from Cal Tech and used his education to work on communication satellites and aerospace engineering. He was a pioneer on the Egyptian communication system and other world network systems, and a major player in high-level top-secret government work. In "space technology," Harold was the eyes and ears to the U.S. Air Force in the 1960s and 1970s and served in top-level administration for many companies including General Electric, TRW, and Hughes Aerospace. He loved writing and studying aerospace as well as the Yankees and the N.Y. Giants. He is survived by his wife of 54 years, Elizabeth L. Braham, and their three children.
1954
Arthur "Herb" Murk passed away November 12, 2013, at the age of 83. Herb was born in northern New Jersey to parents Arthur and Minna, who emigrated from Estonia in 1923. Herb was proud of his heritage and was part of an active Estonian community growing up. After graduating from Columbia Engineering, Herb was drafted into the U.S. Army in 1954 and was assigned to White Sands Proving Grounds, NM. After an honorable discharge from the Army in 1956, Herb started his career as a mechanical engineer with Pratt and Whitney and eventually retired in 1992 from General Electric, where he had worked for 24 years. His passion for engineering was threaded throughout his home life, where he continuously worked on projects around the house and was a devoted gardener. He loved and treasured time with his family. Herb is survived by his wife of 50 years, Margery Pittsinger; four children; and seven grandchildren.
1959
Kevin N. Coyne passed away at the age of 80 at Westwood Retirement Resort in Fort Walton Beach, FL, on September 8, 2013. Kevin attended Columbia Engineering on a football scholarship. He served as the president of Tau Beta Pi National Engineering Honor Society and was top in his class. Shortly after the Korean War broke out, he interrupted his undergraduate studies to join the U.S. Air Force and was stationed at Sampson Air Force base in New York, where he attained the highest score ever recorded at that time in the history of the Air Force's Navigation School. On March 26, 1952, Kevin was commissioned as 2nd Lieutenant in the U.S. Air Force and was presented his wings upon graduation from advanced training at Mather Air Force Base in California. On May 10, 1953, he married his high school sweetheart, Helen Jakubowski Coyne, of Yonkers, NY. Immediately after the wedding, they were stationed at Laon Air Force Base in France, where he worked as a navigator on B-26 and B-57 bombers. In 1956, Kevin left the Air Force to finish his undergraduate degree at Columbia. While working at Bell Laboratories, Kevin attended New York University Graduate School of Engineering, where he earned his master's degree in engineering mechanics. Kevin worked at Lucent Bell Labs for more than 30 years before retiring in 1990 as a research and development director. He loved opera, playing his mandolin, woodworking, flying, painting, bridge, golf, and snow skiing. Kevin is survived by Helen, his wife of 60 years, and by his six children, 21 grandchildren, and one great-grandson.
Julius Jermanok (MS, Mechanical Engineering) died April 7, 2013, in Naples, FL. He was 83. Born in Brooklyn, Julius graduated at the top of his class at United States Merchant Marine Academy in 1953, earning a degree in mechanical engineering. He then spent four years in the U.S. Navy as an officer on the USS Point Cruz, before returning to New York and earning his master's at the Engineering School. In 1959, Julius moved to Schenectady, NY, to work under Admiral Hyman Rickover at Knolls Atomic Power Laboratory's (KAPL) nuclear submarine department. He later made the transition to General Electric and its gas turbine division, where he had an esteemed career until his retirement in 1992. One of the highlights of his work was leading the breakthrough research project on coal-to-gas liquefication. Julius was known for his enthusiasm, sense of humor, compassion, generosity, and sage advice, especially to younger GE employees who looked upon him as a mentor. In 1998, his first wife, Beverly Rieger Jermanok, succumbed to brain cancer. He was fortunate to meet Virginia Bury, whom he married in 2000. Julius is survived by his wife, Virginia; three children; Virginia's two sons; four in-laws; and six grandchildren.
1960
Arthur "Pete" F. Veinott Jr. (EngScD, Industrial Engineering and Operations Research), a longtime friend of the IEOR Department at the Engineering School, died December 12, 2012, in Palo Alto, CA. He was 78. A prominent scholar in operations research, Arthur, known as Pete to his friends, studied under the late Cyrus Derman, professor emeritus at the School, who was considered a driving force behind the success of Columbia's IEOR Department. Pete spent the majority of his academic career at Stanford and played a key role in establishing its Department of Operations Research. He joined Stanford in 1962 and held numerous roles on top of his professorship until 2009, when he became an emeritus faculty member in the Department of Management Science and Engineering. Pete contributed greatly to the areas of lattice programming, inventory theory, and dynamic programming. He published 56 papers and, at Stanford, guided 27 students to their doctorates. He received Stanford's Graduate Teaching Award for 2000–2001.
"Pete Veinott was a great scholar, a generous alum, and a great friend. His contributions to lattice programming, dynamic programming, and inventory theory had a profound influence in the field of operations research and beyond," says Guillermo Gallego, Liu Family Professor of Industrial Engineering and Operations Research at the Engineering School. "Pete was a generous supporter of the IEOR Department, and to my knowledge, was the only alum to give consistently, year after year, since he graduated from the School. He was passionate about computers, hard drives, cars, and many other topics and loved to talk over the phone. I enjoyed having lunch with him once a week during my sabbatical at Stanford."
Throughout his remarkable career, Pete received numerous honors and awards including election to the National Academy of Engineering in 1986 and a Guggenheim Fellowship in 1978. He also cofounded the journal Mathematics of Operations Research and helped create the John von Neumann Theory Prize awarded by the Institute for Operations Research and the Management Sciences (INFORMS), which he received in 2007. He is survived by his wife, Adriana Diener-Veinott; two children from his first marriage; a sister; and two grandchildren.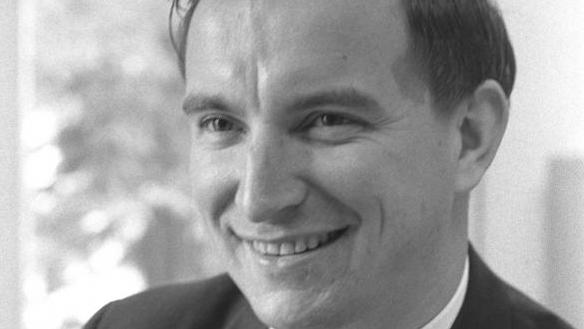 1963
Steven H. Chestnut (MS, Engineering Mechanics) passed away December 16, 2013. After graduating from City College of New York and Columbia Engineering with degrees in engineering, Steve moved to Seattle, WA, to take a position at Boeing, where he met his future wife of 47 years, Evelyn Chestnut (Goldfine) from Fargo, ND. In 1971, Steve earned his law degree from the University of Washington and became deeply involved in the field of Indian Law, winning in front of the United States Supreme Court and writing federal and tribal legislation on behalf of numerous tribes. He practiced law without avarice and freely gave his time and expertise to a breadth of friends and acquaintances. Steve is survived by his wife, four children, and 10 grandchildren. His love, loyalty, wit, and generosity will be missed.
1967
Azriel Harari (EngScD, Civil Engineering and Engineering Mechanics) died peacefully on January 14, 2014, at Heatherwood Nursing Home in Newport, RI, following a long illness. He was 87. Born in Tel Aviv, Israel, Azriel received his BSc in engineering from The Technion in Haifa in 1955 and an MSc in engineering, also from The Technion in 1959. Immigrating to the United States in 1960, Azriel attended Columbia Engineering. After graduation, he began his professional career at various engineering firms in Israel and the United States before settling at Naval Underwater Warfare Center (NUWC), where he worked as a physicist and expert in structural acoustics, retiring in 1999. An avid dancer and lover of chocolate, Azriel devoted much of his spare time to working in his garden and caring for his beloved fig tree, priding himself on his ability to make a desert tree grow and produce fruit in the harsh Rhode Island climate. Quick to laugh, Azriel spent the remainder of his time celebrating life with his loving wife of 51 years, Sheila. Azriel was a member of Touro Synagogue, a member of the Acoustical Society of America, and a registered professional engineer. He is survived by his wife, Sheila, his three sisters, a brother, and several nieces and nephews.
1989
Ben W. Harris passed away peacefully at his home in Bloomington, IN, on August 15, 2013. He was 46.
Ben was born on January 2, 1967, in Menomonee Falls, WI, to William and Claire Harris and attended high school at Northfield Mount Hermon boarding school. After receiving his bachelor's in applied physics from Columbia Engineering, he went on to earn master's degrees in both philosophy and physics from the UC Riverside, and subsequently worked as a dosimetrist and later calibration physicist at Loma Linda University Medical Center. He was granted certification by the American Board of Radiology in 2005. He continued to work with protons when he moved to Bloomington, where he was employed as director of Medical Physics by ProCure Treatment Centers. Since first learning of his ALS in January 2011, Ben showed incredible courage and indomitable will to make a difference in the face of something that most would have succumb to just out of hopelessness. Ben is survived by his wife, Rebecca; son, Rawden; parents, William and Claire; siblings, Michael, Daniel, Kathy, Amy, and Jason; as well as four nieces and seven nephews.
1991
Paul V. Christianson (MS, Industrial Engineering and Operations Research), of New York City and Haddam Neck, CT, died October 26, 2013. With his wife, Paul started a youth and student travel business in 1968, which became InterExchange in 1988. The Christiansons began with the mission of facilitating international understanding, friendship, and cooperation between U.S. citizens and young people from countries around the world. Earlier, Paul served in the U.S. Navy and worked with defense contractors in Europe and Asia. He also worked as an administrative director at Columbia University and held various jobs with government agencies and NGOs. He is survived by his wife, Uta, brother, Howard Christianson, and sisters Janet Johnson and Carol Harris.
2009
Scott Kim Pelletier passed away September 11, 2013, after a courageous battle with cancer. He was 26. Born in Pusan, South Korea, Scott taught science at the World Journalism Preparatory School in Queens, NY. He studied biomedical engineering at the School and later received his master's in education. Scott was also the salutatorian of his Putnam Valley High School graduating class. He volunteered for New York Cares, enjoyed bowling, and was an avid Jets and Mets fan. He is survived by his loving parents, Ronald and JoAnne Pelletier.
OTHER DEATHS REPORTED
We also have learned of the passing of the following alumni:
Charles D. Preusch BS'39, MS'40
Norman L. Lindsay BS'45
Bernard Goldman BS'47, '48JRN
Howard R. Petrie BS'47, MS'48
John G. Busharis BS'48
Theodore M. Rosenblatt BS'48
Sidney Rush BS'48
Rai Bhargava MS'49, PhD'57
Francis L. Kelsey BS'49
William D. McDonough BS'50
Jennings Braun MS'53
George J. Peters BS'53
John D. Leahy BS'54, '53CC
Robert A. Spinnler MS'54
Matthew A. Medick PhD'58
Edward F. Schaack BS'58
John L. Cifu MS'59
Karl G. Ludloff BS'59
Stephen Prigozy MS'60
James V. Toto MS'60
Richard G. Vorce BS'60
Irwin Etter BS'61, '60CC
Walter A. Hoelderich MS'61
Frank Y. Soliman MS'61, PhD'65
John J. Erglis MS'64
Jack W. Goldstone MS'66
Alexander Labounsky BS'68, MS'69
Arthur G. Silvers BS'68, '67CC
David M. Woodall MS'68
Walter Y. Lee BS'69, MS'73
Frederick S. Carroll BS'73
Din Mok BS'78
Robert E. Schmukler EngScD'81
Sinai E. Djemal BS'84