Class Notes: Undergraduate Alumni
Apr 25 2014
1944
In response to Harry Levey's BS'46 request in the last issue of Columbia Engineering to hear from other surviving V-12 classmates, Bill Carr writes, "In January 1944, I was a chemical engineering student at North Carolina State and volunteered in the Navy and reported to the Columbia V-12 Program March 1. It was a cultural shock for me from a small town in North Carolina to be thrust into the exciting life in the Navy, on the Columbia campus and Manhattan. I will be forever grateful for the hospitality shown by many V-12 mates who invited me home for weekends to show off a Southern accent, which many New Yorkers had not heard at that time except in the movies.
"I completed enough credits to go to Ft. Schuyler Midshipmen's School and graduated July of 1945. Navy orders sent me to San Francisco to board the USS Eastland, which sailed to Tokyo Bay to pick up Army and Marine troops to return them to San Francisco. We then sailed the ship to Norfolk for decommissioning and a desk job for me at Norfolk Navy Base for the summer. I then returned to North Carolina State and graduated in June 1947.
"After a career with Dupont in Delaware and a very happy, fulfilling 31-year retirement, I can recall an extraordinary number of great memories. I'm thankful to say bridge, some bridge teaching, needlepoint, and genealogy keeps me moving here in Center City Philadelphia. If there is a V-12 survivor out there who remembers me, please email me at wwillcarr@aol.com."
Editor's note: V-12 was a U.S. Navy and Marine college program for training future officers.
1945
Class Correspondent:
Gloria Reinish
reinish@verizon.net
1950
Class Correspondent:
Joe Alvarado
alvarado@behlman.com
Fred DeVries MS'51, '49CC writes, "After receiving my MS in chemical engineering in 1951, I went with the DuPont Co. in Niagara Falls, NY. We began to form a disorganized group of alumni in the Buffalo, NY, area. In 1955, at one of our gatherings, we were joined by George Maegelhaes [= Magellan!], Class of 1893, who said this was his first alumni meeting since he had graduated. He'd been 'retired' by Westinghouse two years earlier because they said he was too old to be retained (!), and he'd come to Buffalo to live with his son. Among his earlier years, he'd worked in Cuba building a subway (I believe) in Havana. We were treated to his intermittent company for a couple of years. I remain an active alumnus up to now! Thus a span of Lions covering 1893 to 2014 extends to 121 years.
"Other active alumni in the mid-1950s included Bob Coykendall '49CC—a mainstay of the American Vexillogical Society; George Brunner MS'50, '49CC, my contemporary and ultimately president at Chase and Sanborn; Harold May BS'42, '41CC, ultimately a senior vice president at DuPont; my roommate George Sloan BS'50, MS'52; Frank Ross BS'42, with DuPont; Harry Burrus '39CC, '43GSAS with DuPont."
1951
Class Correspondent:
Ted Borri
tjb63@columbia.edu
1952
Class Correspondent:
Peter Mauzey
p.mauzey@ieee.org
1953
Class Correspondent:
Don Ross
rossd@jbb.com
1955
Class Correspondent:
Leo Cirino
lc550@columbia.edu
1956
Class Correspondent:
Lou Hemmerdinger
LHemmer@aol.com
Lou Hemmerdinger writes, "This has been a very good year and I hope it continues. Last year, we sold our home of 35 years and threw out lots of 'stuff,' which many are familiar with. This was a horrendous task, which took months to accomplish. However, it was also a chance to consolidate and bring similar items together. We bought a townhouse with a basement. I wanted the basement to hold all our remaining 'stuff.' I don't think I will move again. Luckily our house in Boynton Beach, FL, does not have a basement.
"In the meantime, the stock market has been good to us retirees who fortunately had money in the market. Therefore, we have the freedom to do many things. This summer I will be reaching a decade year birthday, which we will be spending on the Danube with many days in Budapest and Prague. We had another baby (not my doing), which makes nine grandchildren from three sons in 10 years. There may be some competition going on that I don't know about, but it is wonderful. My golf is not quite the game it used to be, but still a lot of fun.
"As most of you know, the Class of '56 gets together once a month either at the Faculty House on campus or the Columbia Club off 5th Avenue and 43rd Street, and in the summer, we have been meeting at Dan Link's golf club, Bonnie Briar, in Larchmont, NY. Everyone is welcome to these gatherings. I send out emails to both the College and Engineering alumni, alerting alumni of the date and location. So please join us if you can. If you haven't received my emails, please send me your latest one at Lhemmer@ AOL.com. Some of the people that have joined our meetings are Stephan Easton '56CC, '57BUS (Class Pres.), Ed Botwinick BS'58, '56CC; Al Broadwin BS'57, '56CC; Mark Carter, Eric Donath, Murray Easton, Jerry Fine '56CC; Al Franco MS'57, EngScD'62; Ron Kapon '56CC, '57BUS; Ralph Kaslick '56CC; Jack Katz '56CC; Don Kazimir; Maurice Klein '56CC; Peter Klein '56CC; Danny Link '56CC; Stan Manne, Marty Mayer '56CC; Mark Novick '56CC; Bob Paaswell '56CC; Allen Press '56CC; Don Roth '56CC; Lee Seidler '56CC, '57BUS, '66GSAS; Bob Siroty '56CC; Stan Soren '56CC; Mike Spett '56CC, '60BUS; Art Tepper '56CC; Les Wilder, and Leonard Wolfe '56CC. So if you are in the neighborhood, come and join us for a great time with 'old' friends!"
1958
Robert F. Drucker writes, "Highlights of 2013 included a visit to Monaco as part of a Mediterranean cruise. The main casino architecture was a throwback in time to an earlier opulent era with Ferraris and other fancy vehicles parked outside. Although the presence of high rollers similar to James Bond was not noted, we managed to contribute a few euros to help the local citizens keep their tax-free economy. The palace and the customary changing of the guards were also included in the city tour scope.
"Another port of call was Cadiz, Spain, where Columbus left for the New World in 1492 and where I had an engineering construction project some 20 years ago. What a change. From a sleepy port city in need of business stimulation, it now was a busy tourist town complete with new commercial and residential buildings.
"Gibraltar was also on the itinerary but, in contrast to Cadiz, not much change since my last visit except for some additional residential/retirement type construction.
"The 2013 holidays were spent on Cunard's Queen Mary 2 on a Caribbean cruise. New Year's Eve was celebrated with a champagne party bash on board.
"My Columbia family of graduates continue to be active—children: Ellen (Barnard), now manager of IT; Beverly (Physicians and Surgeons), oncology practice; and Michael BS'88, cardiology; grandson: Brian Albert is a graduate student at MIT."
1959
Class Correspondent:
Betsey Altman
bmeca@comcast.net
1960
Matthew J. Sobel writes, "The 55 years since graduation were exciting but of course too brief! After four years in business and government and subsequent doctoral education at Stanford, most of my career was in the professoriate at Yale, Georgia Tech, SUNY Stony Brook, and Case Western Reserve University, from which I'll retire in a few months. I've directed academic programs, chaired departments, and been a dean. Most of my published research contributes to 'applicable' mathematics, and it has been mainly about stochastic models of operations research, environmental and energy management, economics and game theory, and operations management.
"My wife, Susan A. Slotnick, is a professor at Cleveland State University. She too has Columbia degrees. We are avid road bicyclists and cross-country skiers. I bicycled 800 miles to the 2009 annual reunion, which was the fiftieth reunion of my 1959 Columbia College class. I have three children and four grandchildren. Postretirement, I'll spend most of my time on research and writing, prolonged visits with my grandchildren (and their parents), and bicycle trips at times of the year that were precluded until now due to teaching responsibilities. It would be grand to see any classmates who are traveling through northeast Ohio. Contact: matthew.sobel@ case.edu."
1961
Bruce M. Gordon writes, "2013 was a time of nostalgia and memories for five graduates in the 1961 class of chemical engineers. "In January, Luigi Giamundo, who returned to Italy to live and work some years after graduating from Columbia, had the occasion to be in Orlando, FL, for a convention. I had the opportunity to meet with Luigi in Orlando, and we both had the chance to catch up on events in each other's lives and families. In July, I took the opportunity to visit with Luigi and his family in Sorrento, Italy, to assist in the celebration of his birthday! What a happy and meaningful occasion! "Classmate Howard Seyffer '60CC and I have been in contact with each other regularly but infrequently over the years since graduation and realized that we haven't been in contact with classmate Harry Taylor MS'63, '60CC since graduation, and we were determined to make this right. We made contact with Harry, a longtime resident of Cincinnati, OH, who immediately invited us for a visit. We did so for several days, and Harry hosted a number of culinary events, culminating in a Cincinnati Reds baseball game in the President's box! A superb reunion that also included Harry's son, Kevin.
"Following our visit with Harry in Cincinnati, Howard and I went on to visit the Rock and Roll Hall of Fame in Cleveland. A memorable visit in all respects! Also during 2013, Howard and his wife, Carole, visited with classmate Ira Weinryb and his wife, Lucia, in November in Philadelphia. They meet about once a year to catch up on family and to have lunch at a Philly classic restaurant, Parc on Rittenhouse Square. Another great reunion!" Editor's note: If anyone wishes to contact these classmates, please send an email to engineeringmag@columbia.edu.
1962
Class Correspondent:
Marshal (Mickey) Greenblatt
mg840@columbia.edu
1963
Class Correspondents:
Chuck Cole
ccole6250@att.net
Mark Herman
mnh18@columbia.edu
Mark Herman writes, "As many of you know, my career as a translator began while I was working for Exxon Engineering and was asked to translate materials for the Exxon Library. Since then and many strange turns later, my wife Ronnie Apter and I have written 22 translations of operas, operettas, and choral works, which have been performed in the United States, Canada, England, and Scotland. Our most recent production, which I hope some of you managed to see, was The Little Opera Theatre of New York's production of Rossini's Opportunity Makes the Thief in February and March. Last November, we were fortunate enough to be invited to Stockholm as guest lecturers at the University College of Opera, recently merged into the Stockholm University of the Arts.
"While in Europe, we also visited Edinburgh and playwright and director son Ry and astrophysicist daughter-in-law Beth Biller, who recently began a research professorship at the University of Edinburgh. Lest any of you think that I am the only person with a technical degree who branches out, I invite you to view Beth Biller's appearance on the 'Alien Planets' episode of the second season of the History Channel's series about The Universe. An online review of the available DVD cites Beth as 'a very goth-looking scientist from the University of Hawaii [where she was a postdoc at the time] who also happens to be a belly dancer and fire performer.' And some of her fire performance, demonstrating the gravitational interaction of a sun and a planet, is right there on the DVD.
"Meanwhile, here in Nashville, we are enjoying being near veterinarian son Dan, pediatric nurse-practitioner daughter-in-law Susan, and fourth-grade granddaughter, Charley. During the short time we have lived here we have attended one event of the Columbia alumni club of Nashville and hope to attend more.
"And finally, let me put in a plea for alumni/ae to send me items for future issues of Columbia Engineering. Send me anything you like, even incoherent chicken scratches. I will put it into publishable form and always submit it to you for final approval before I submit it to the magazine."
Carl Jakobsson is retired from his engineering career and spends time tutoring math in his retirement and being heavily involved with the NAACP, the Bremerton, WA, branch, where he serves as chair of the political action committee and treasurer. His chapter recently held a Mission Outreach Day. Carl writes that it is an "annual event to highlight some occasions in the history of the modern day church, in which the church took successful action to protect the basic human rights of people who were under attack." The event took place at the House of Refuge Fellowship Church near Poulsbo, WA.
Carl shares, "With the passing of Nelson Mandela, I could not help noticing that much of what was written about his life was inaccurate or incomplete. I was somewhat active in the anti-apartheid movement in the U.S., and at that time, I met some of the then-exiled members of the African National Congress (ANC) who were in our country to line up American support for the establishment of a legitimate government in their home country. To accurately tell the story of Mandela's life, you would have to say that he was a committed team player on a great team that he himself put together. The reason it is important to remember that is because there is reason to believe that there is still some of that great revolutionary ANC team in that mediocre ANC government currently in place in South Africa. If that is the case, it means there is still a chance to build up the bilateral relationship between the U.S. and South Africa into a global diplomatic partnership to promote global peace. By building up general public support for that kind of global diplomacy, that can be a step in the direction toward prevailing upon our government to take imaginative diplomatic initiatives in the search for solutions for global problems." Carl has been married for 26 years to wife, Estela, and they have seven children and 22 grandchildren.
1964
50th Reunion
To take an active role in your Class Reunion activities, please contact Nick Mider at nm2613@columbia.edu or 212-851-0734.
Class Correspondent:
Tom Magnani
tm421@columbia.edu
1967
Bernard Strauss MS'69, PhD'70 writes, "It is with great sadness that I report the passing of my wife, Helen, on June 12, 2013, of pancreatic cancer. She spent the last 20 years as my chief caregiver."
1968
After almost 32 years as a personal finance advisor in New York City, Jeff Franklin has recently sold his personal financial planning and asset management firm, Life and Wealth Planning, to his younger partner who will continue to provide these services to the firm's clients. Jeff will now pursue his growing passion and appreciation for all things wine. To utilize his certifications from the Wine and Spirits Education Trust and the Society of Wine Educators, Jeff has created NY Wine Advisors, which will provide wine education to individual consumers as well as wine list consulting and wine service training to neighborhood restaurant managers and staff. He and his wife, Linda, will remain in Greenwich Village, where they have lived since 1974, and plan to more ardently pursue their desire to "experience the world," especially its many wine-producing regions.
1969
45th Reunion
To take an active role in your Class Reunion activities, please contact Nick Mider at nm2613@columbia.edu or 212-851-0734.
Class Correspondent:
Ron Mangione
Ronaldm@archeng.com
1970
In October 2013 after a successful two years as a postdoctoral fellow at CPRIT (Cancer Prevention and Research Institute of Texas), Mary F. McGuire MS'71 was appointed assistant professor and director of the Advanced Medical Consulting Group (AMCG), Department of Pathology and Laboratory Medicine at the University of Texas Medical School at Houston. The AMCG offers expert personalized clinical pathology consults and therapeutic recommendations, and collaborates with oncologists whose patients have failed conventional therapy. Mary is continuing her innovative research in biomedical analytics, developing novel computational methods to enhance patient diagnoses, prognoses, and therapies. To date, she has designed methods to analyze biological pathways in multiple organ failure, dry eye, hemophilia, Parkinson's disease, and numerous cancers—all based on patient bio-fluid and tissue data combined with published findings.
1972
Martin Gimovsky, who is married to Arlene Joan Glaser BS'73, writes that they are doing well in Watchung, NJ. Their daughter, Alexis, is a fellow in Maternal Fetal Medicine at Jefferson, and her twin brother, Matt, is a practicing attorney in Bethesda, MD, who recently became engaged. Arlene continues to metal smith and study Chinese. Martin is in full-time practice."
1973
Larry Lagin has recently retired as deputy program manager for the National Ignition Facility (NIF) at Lawrence Livermore National Laboratory (LLNL). He has spent a 40-year career as a devoted scientist and engineer, more than 30 years of which have been towards fusion energy research. At LLNL, Larry co-led the engineering and controls team for the NIF, which is the world's largest and most energetic laser experimental system, providing a scientific center to study inertial confinement fusion and matter at extreme energy densities and pressures. NIF's laser beams are designed to compress fusion targets to conditions required for thermonuclear burn. Prior to joining NIF, Larry worked as a senior scientist/engineer at Princeton University's Plasma Physics Laboratory and worked on the Tokamak Fusion Test Reactor (TFTR) magnetic fusion project since 1982. Larry was sent as part of a team of engineers in 1982 from Grumman Aerospace Corporation to help build and commission TFTR. Larry began working as an engineer and research scientist in the Advanced Development and Research Departments of Grumman in 1974.
1974
40th Reunion
To take an active role in your Class Reunion activities, please contact Star Sawyer at ss3858@columbia.edu or 212-851-2402.
1975
Larry Turyn has written a textbook, Advanced Engineering Mathematics, which was published by CRC Press/Taylor & Francis in September 2013.
1977
Robert Zimmerman MS'79 is currently professor of rock mechanics at Imperial College in London, UK. On December 5, 2013, he delivered the plenary keynote talk, entitled "Measurement and Modelling of the Failure of Anisotropic Rocks such as Shales" at the Annual General Assembly of the Comité Français de Mécanique des Roches in Paris. He has been serving, since April 2013, as a member of the Steering Committee for the "Long-term Subsidence Study in the Wadden Sea Region," at the invitation of the Royal Netherlands Academy of Arts and Science.
1978
Class Correspondents:
Larry Chung
lpc34@columbia.edu
Peter Luccarelli
peter.luccarelli@pliplaw.com
1979
35th Reunion
To take an active role in your Class Reunion activities, please contact Star Sawyer at ss3858@columbia.edu or 212-851-2402.
Class Correspondent:
Stewart Levy
srlevy@att.net
1981
Class Correspondent:
James Reda
jfreda@jfreda.com
1982
Class Correspondent:
Dan Libby
kdl26@columbia.edu
Dan Libby MS'84 writes, "My son Alex Libby was accepted to Columbia College, Class of 2018, for this fall. Alex (in my unbiased opinion) will make a wonderful member of the Columbia community. He excelled in his high school career in many different ways in addition to academically. In sports he was an integral member of his highly competitive soccer team and a second-degree Black Belt in Tae Kwon Do—very nearly third degree. He performs three musical instruments beautifully (see him on YouTube under the archaic username of 'JoJoLaLa104,' especially the second piece in his 2006 video!). He was an Eagle Scout among other achievements too numerous to mention here. Oh yea and it doesn't hurt that he is a really handsome and nice young man or at least the ladies seem to think so!"
1984
30th Reunion
To take an active role in your Class Reunion activities, please contact Star Sawyer at ss3858@columbia.edu or 212-851-2402.
1985
Paul Chiu '94BUS and Laiyan Wong recently bought an apartment on the Upper West Side, close to Columbia's Morningside campus. Their son, William Nicholas, currently attends The Trinity School in Manhattan.
1986
Alex Gorelik has started a new Silicon Valley company, Sherlock Data Science, funded by Menlo Ventures, Sigma West Ventures, and Stanford University. Sherlock is focused on helping companies increase the adoption of data science and analytics. Alex is a former IBM Distinguished Engineer and serial entrepreneur whose previous companies included Exeros (acquired by IBM and marketed as InforSphere Discovery) and Acta (acquired by Business Objects/SAP and marketed as Business Objects Data Services). He resides in Palo Alto, CA, with his wife and four children.
1988
Class Correspondents:
Caryn Frick
carynfrick@gmail.com
David Shofi
dshofi@atmi.com
Marylee Jenkins, partner and head of the New York Intellectual Property Group at Arent Fox LLP, has been reappointed by U.S. Secretary of Commerce Penny Pritzker for a further term of service to the Patent Public Advisory Committee (PPAC) for the United States Patent and Trademark Office (USPTO). Her appointment will now run through December 2016. PPAC reviews USPTO policies, performance, and budget with respect to patents and issues annual reports that are transmitted to the president, judiciary committees in the Senate and House of Representatives, and the secretary of commerce. The nine committee members are appointed by and serve at the pleasure of the secretary of commerce.
1989
25th Reunion
To take an active role in your Class Reunion activities, please contact Star Sawyer at ss3858@columbia.edu or 212-851-2402.
Class Correspondent:
Shreosee Roy
Shre.roy@att.net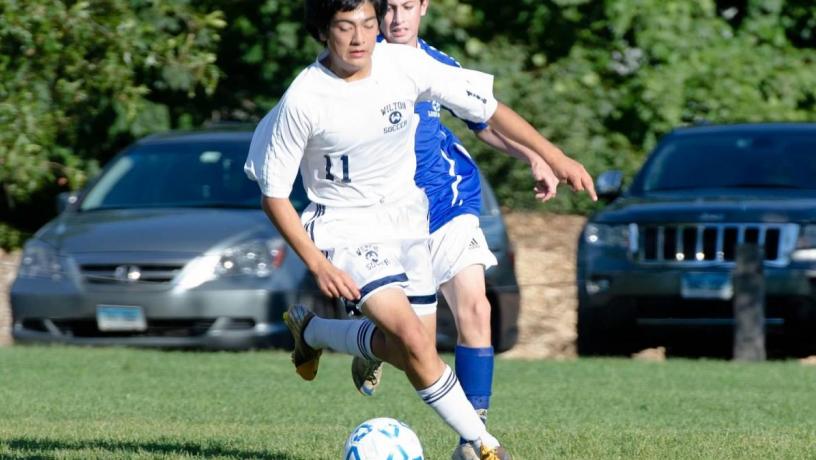 1990
Class Correspondent:
Laura Cordani Christopher
zchristophers@gmail.com
1991
Class Correspondent:
Radhi Majmudar
radhi@majmudar.org
Pavan Dhingra, who is married to Alda Monteiro '91CC, has two children, Amar Dhingra, a current SEAS student in computer science, and Sana Dhingra, who is in the 12th grade. They live in Gurgaon, a suburb of Delhi, India. Pavan writes, "We work together running our insurance broking business on a Pan India basis, which is today the largest Indian-owned insurance broker specializing in corporate insurance. It has been a great journey since graduating from Columbia, and our highlight this decade was seeing off our son as a freshman at our Alma Mater. Alda has recently taken up running and has participated in three full and several halfmarathons and hopes to run in the New York Marathon in the near future."
1992
Class Correspondent:
Janneth Ignacio Marcelo
jannethmarcelo@gmail.com
1993
Class Correspondent:
Herbert Kreyszig
Hek7000@gmail.com
1994
20th Reunion
To take an active role in your Class Reunion activities, please contact Cliff Massey at cam2171@columbia.edu or 212-854-2317.
Vineet Madan '00BUS and his wife Laura '94BC moved to Short Hills, NJ, three years ago. Vineet has been bit by the entrepreneurial bug and after stints at Booz and McGraw-Hill, where he most recently headed strategy, corporate development, venture investments and founded a tech R&D lab, he is now running an education tech start-up focused on improving hybrid learning with mobile devices. Look out for their public launch this spring!
1996
Class Correspondent:
Enrico Marini Fichera
em75@columbia.edu
Rod Covlin won third place in the 2013 American Backgammon Tour (ABT).
1997
Class Correspondent:
Kelly Lenz
kal23@columbia.edu
Brian O'Dywer and his wife, Monisha Saldanha O'Dwyer are delighted to announce the birth of their third child, Kiara Elizabeth O'Dwyer. Kiara joins big brothers Rohan Liam O'Dwyer (age four) and Rahul Michael O'Dwyer (age two). Brian left Skywest as CFO last year following the sale of the company to Virgin Australia and is still working on what is next, targeting the education and technology sectors. Monisha is now into her 15th year at Givaudan Fragrances. The family continues to reside in Singapore and looks forward to seeing classmates in the area.
1998
Mike Giambra writes, "I continue to work at MRE Consulting, a niche IT consultancy in the energy space. Between 2010 and 2013, I started and headed up the UK office for MRE. I have since returned to Houston, TX. In April 2010, I married Victoria Slater '01BC in Houston. Two weeks later, we moved to London. On November 29, 2012, our daughter, Emma Regina, was born at St. George's Hospital in Wimbledon, UK. We returned to Houston in June 2013."
1999
15th Reunion
To take an active role in your Class Reunion activities, please contact Cliff Massey at cam2171@columbia.edu or 212-854-2317.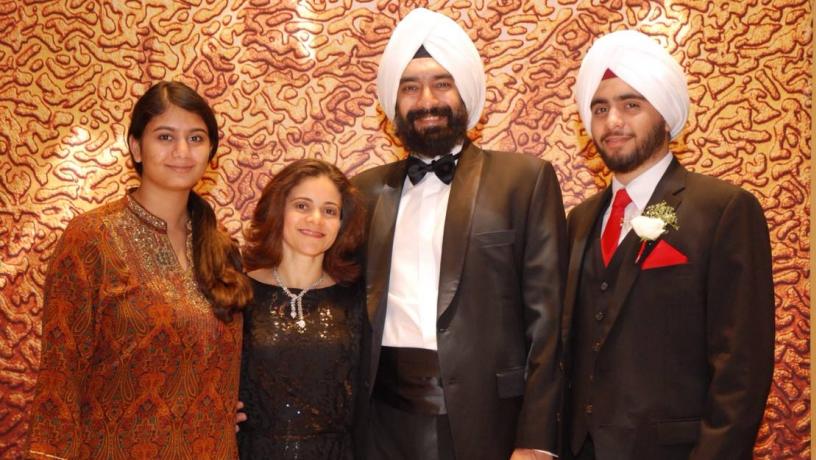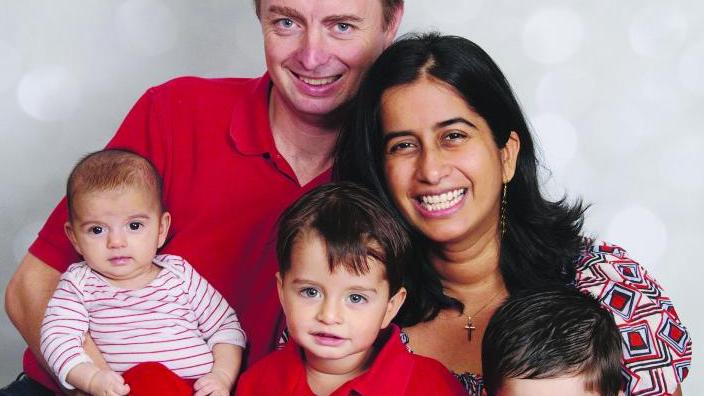 2000
Class Correspondent:
Daisy Chow
daisy@caa.columbia.edu
2001
Class Correspondent:
Catherine Marcinkevage Miller
marcinkevage@gmail.com
Catherine Marcinkevage Miller and her husband, Randy, welcomed their second son, Aaron Samuel, in June. Aaron joins the family and his big brother, Nate, in Sacramento, CA, where Cathy is a biomodeler and natural resources specialist with NOAA Fisheries.
2002
Class Correspondent:
John Morris
jpm53@columbia.edu
Class Correspondent:
Amar Doshi
abd19@columbia.edu
This spring, Gary Shu is completing a yearlong tour with the U.S. Agency for International Development as the energy and water infrastructure chief in the Kabul, Afghanistan, mission. This summer, Gary plans to move to Nairobi, Kenya, to be the energy coordinator on the U.S. government's Power Africa initiative.
2004
10th Reunion
To take an active role in your Class Reunion activities, please contact Cliff Massey at cam2171@columbia.edu or 212-854-2317.
Class Correspondent:
Eric Rhee
eric.rhee@gmail.com
Eric Rhee writes, "Hello, Class of 2004. Time to celebrate 10 years since graduating from Columbia! Please register to attend reunion May 29 to June 1. It's going to be awesome to catch up with you all, share old memories, and create new ones.
"As far as class updates, here is a nice update from Matt Sisul in his words: 'Last year I returned to New York City after 15 months in Port au Prince as PM and lead engineer for a local construction company called YCF Group, participating in the rebuilding effort after the earthquake. Since then, I've started my own engineering consulting company, Sisul Consulting LLC, specializing in structural design in developing countries, and picked up my Civil PE. I'm looking forward to the 10-year reunion this May.'"
Jonathan So is currently living in Hong Kong, where he founded and runs a beer festival called Beertopia. Started two years ago, it is now Hong Kong's largest craft beer festival, reports Jonathan. This year's event took place from March 13 to 15 and featured over 400 different beers and anticipated a crowd of 12,000 attendees!
2005
Class Correspondent:
Devang Doshi
devang.doshi@gmail.com
2006
Class Correspondent:
Nick Jennings
nfj2003@caa.columbia.edu
2007
Class Correspondent:
Tamsin Davies
tamsin.davies@gmail.com
Tamsin Davies writes, "On Halloween, the '07 family expanded when Mark Tabry and his wife welcomed Hudson Marcel Tabry. Fangyun ('Flying Tom') Tam completed his PhD in operations management from Wharton in 2012 and is now an assistant professor at Cox Business School at SMU. As for me, I will be spending more time in London working in product development for J.P. Morgan. If you are in London feel free to drop me a line."
Juan Camilo Dorado has recently launched Ezenciel, a company that aims to develop creative products and whose proceeds help fund various social causes, such as education and nutrition programs in developing countries. Ezenciel is currently working on projects helping to provide aid in the Philippines. Juan invites fellow alumni to read more about his social causes startup at www.ezenciel.com.
2008
Class Correspondent:
Amy Lin
seas2008.engineeringnews@gmail.com
Laurene Aigrain writes, "I spent the last two years living in Gabon on the west coast of Africa, working on their National Infrastructure MasterPlan Development and Implementation. Our scope covered roads, dams, transmission lines, rail, social housing, etc. The experience was fantastic and life changing. I am ready to move back to developing countries in the near future. I recently moved to Houston, TX, to work on the new challenge of helping manage Chevron's major capital projects worldwide."
2009
5th Reunion
To take an active role in your Class Reunion activities, please contact Cliff Massey at cam2171@columbia.edu or 212-854-2317.
Class Correspondent:
Ramya Pratiwadi
ramyap@gmail.com
Everett Lin proposed to his classmate Tian Wei He at the Hayden Planetarium Ross Terrace on October 22, 2013… and she said YES! They met during their junior year in Broadway Hall through a mutual friend (her next door neighbor; his high school classmate). Everett is graduating from the University of Pennsylvania School of Dental Medicine in May 2014 and has matched to the Orthodontics residency program at Rutgers School of Dental Medicine. Tian is graduating from the Rutgers School of Dental Medicine in May 2014 also and has matched to a Pediatric dentistry residency at St. Christopher's Hospital for Children. They are planning a NYC wedding at which many of their Columbia classmates and friends will be in attendance!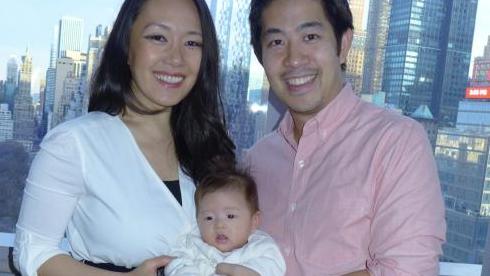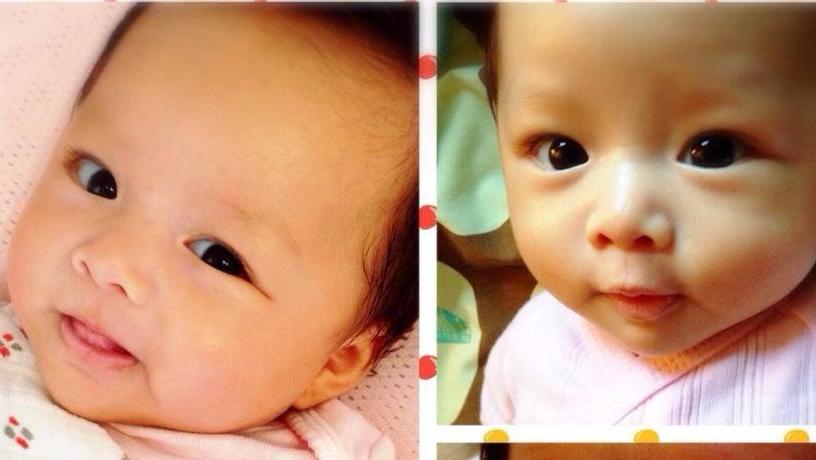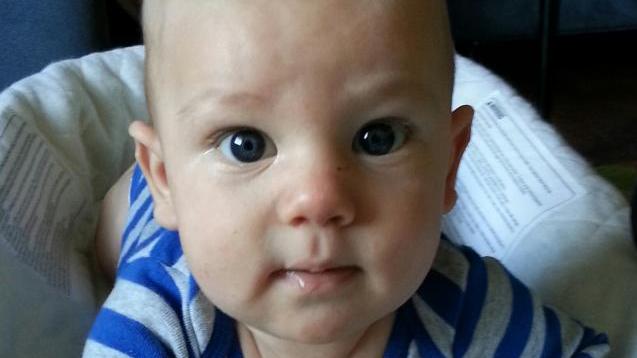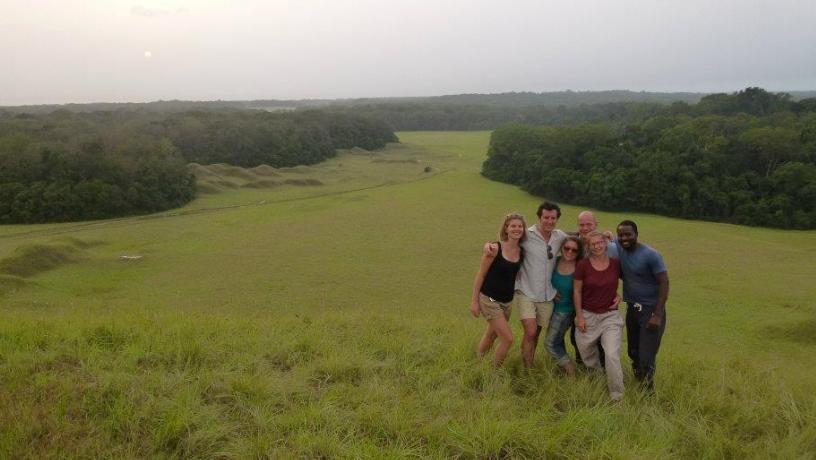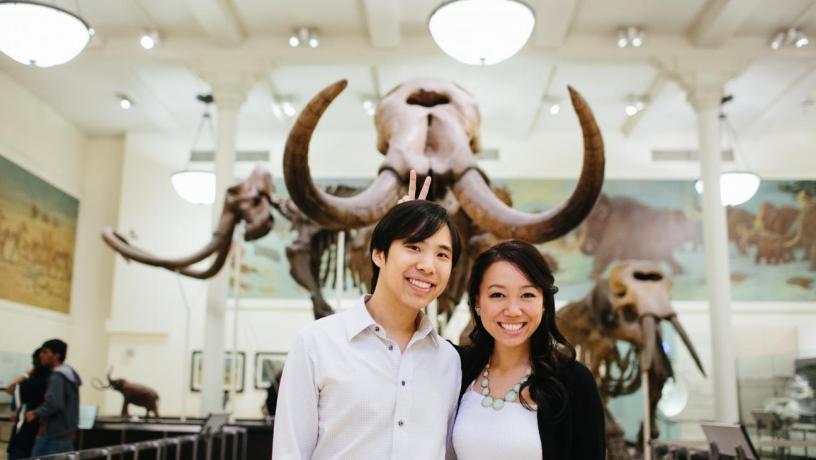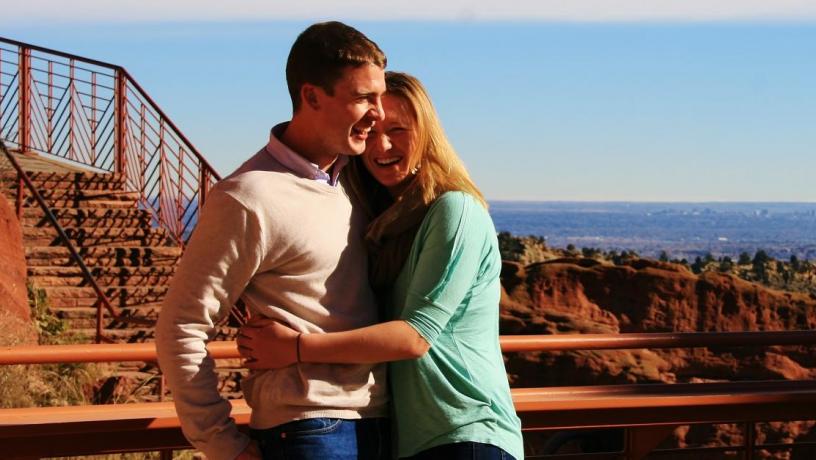 2010
Class Correspondent:
Michelle Madejski
michelle.madejski@gmail.com
2011
Class Correspondent:
Justin Merced
jmm2238@columbia.edu
Alex Weinstein reports that he will be returning to Columbia in August to begin his MBA. He is excited and can't wait to return to Morningside!
2012
Class Correspondents:
Rebecca Frauzem
rfrauzem@sbcglobal.net
Hannah Cui
hannah.cui@gmail.com
Annie Perizzolo and Jeremiah Root got engaged last fall and are keeping themselves busy in Northern Virginia with work, wedding planning, and anything they can find to do on the weekend!