Class Notes: Undergraduate Alumni
Mar 21 2018
GOLDEN LIONS CLASS REUNION:
1968 and Years Prior
To take an active role in your Class Reunion activities, please contact Star Sawyer at [email protected].
1945
Class Correspondent:
Gloria Reinish
[email protected]
1947
Carol Sege was recently profiled in the essay "A Lesson In Pioneering From My Mother, The Chemical Engineer," written by her daughter, journalist Irene Sege. The piece, which was featured on Boston's public radio station WBUR, looks at the now-90-year-old's trailblazing career as a chemical engineer at the dawn of the atomic age, from Columbia to manager of international fusion research projects for the U.S. Department of Energy. "My mother is the smart girl from the Bronx who loved math, chemistry, and physics, and lacked the temperament or inclination to teach," Irene writes. "She wanted a man's career and man's salary and refused to learn to type as insurance against a job as some engineer's secretary." Though some elements of her mother's experience might now seem dated, the author notes, some continue to resonate, especially in the world of engineering, which the National Science Foundation lists as the STEM field with the smallest percentage of women—a mere 15 percent.
1951
Class Correspondent:
Ted Borri
[email protected]
1952
Class Correspondent:
Peter Mauzey
[email protected]
1953
Class Correspondent:
Don Ross
[email protected]
1955
Class Correspondent:
Leo Cirino
[email protected]
1956
Class Correspondent:
Lou Hemmerdinger
[email protected]
1958
A. Robert "Al" Raab '57CC, MS'58 retired this past January after 26 years serving as a senior program officer with the National Academies in Washington, DC, where he organized and supported volunteer committees advising the Federal Highway Administration's long-term pavement and bridge performance research programs. After graduating from the College in 1957, he earned BS and MS degrees in civil engineering at Columbia before completing his PhD in structural engineering at Cornell in 1963. Prior to joining the National Academies in 1991, he taught briefly at the University of Connecticut and analyzed and designed structural components of space cameras, telescopes, radomes, and wind turbines at MIT's Lincoln Laboratory, Itek Corporation, Arthur D. Little, Mitre Corporation, Electronic Space Systems Corp., and Kaman Sciences Corp. He also had an 11-year stint as a program manager with the USDOT. Al and wife, Fran (Cornell '61), live in Bethesda, MD, and have three married daughters and seven grandchildren.
1961
Class Correspondent:
Doug Kendall
[email protected]
1962
Class Correspondent:
Marshal (Mickey) Greenblatt
[email protected]
Michael Clark '62CC (Chem. E) writes: "I retired from Dow Chemical in '94 (R&D Director of Engr. Thermoplastics), and have spent the last 23 years fly
fishing the Western USA (and globally). My wife, Joanna, and I love our two homes in Reno, NV, and Tucson, AZ. We spend much of our time climbing/walking the western mountains; from Arizona all the way north to Alaska. I'm still thankful for the start that Columbia gave me, and the life we've had along the way."
1963
Class Correspondents:
Chuck Cole
[email protected]
Mark Herman
[email protected]
Mark Herman (Chem. E) writes: "My wife, Ronnie, and I had a third granddaughter in May who, like the other two, is easily visitable here in Nashville. Needless to say, son Dan and daughter-in-law Susan are excited, as are we. Our other son, Ry, is in Edinburgh, Scotland, writing his second novel. Daughter-in- law Beth is a research professor of astrophysics at the University
of Edinburgh. "Our book on Translating for Singing (Bloomsbury, 2016) has received several favorable reviews. The tale of how I, a chemical engineer working for Exxon, became an opera translator is known to many of you and is told in a previous edition of Columbia Engineering."
Mel Miller (Chem. E) is still running Musicals Tonight. He writes: "The upcoming season will be our 20th. Thus, by next spring we will have revived 100 classic musicals, whew!" The five shows slated for production include The Apple Tree, Bells Are Ringing, The Boys from Syracuse, Anything Goes, and Calamity Jane. All performances are at the intimate 88-seat Lion Theatre, at 410 West 42nd Street. Any questions? Contact Mel at 212-362-5620, or [email protected], or visit the website www.musicalstonight.org.
1964
Class Correspondent:
Tom Magnani
[email protected]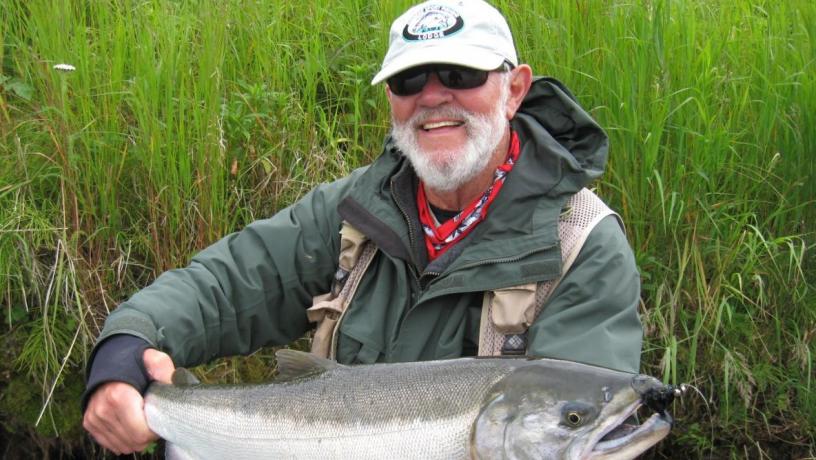 1967
Gary L. Lilien MS'68, EngScD'73 (IEOR) was honored in June with the Buck Weaver Award, given annually by the INFORMS Society for Marketing Science (ISMS) to scholars with a distinguished body of work contributing greater rigor and relevance to marketing science. He is Distinguished Research
Professor of Management Science at Penn State, where he has been since 1981; Research Professor of Marketing at the University of Technology, Sydney; and the co-founder and research director of the Institute for the Study of Business Markets (ISBM.org). He has received honorary doctorates from the University of Liege, the University of Ghent, and Aston University, and received the 2008 AMA/Irwin/McGraw Hill Educator of the Year award and the 2012 Gilbert Churchill Award from the American Marketing Association for career contributions to the field of marketing research. In 2010, the ISMS-MSI Practice Prize for the best applied work in marketing science globally was renamed as the Gary Lilien ISMS-MSI Practice Prize in his honor. He received the AMA Interorganizational SIG Lifetime Achievement Award in 2014 and was named the EMAC Distinguished Marketing Scholar for the year 2015.
1968
50TH REUNION
To take an active role in your Class Reunion activities, please contact Star Sawyer at [email protected].
1969
Class Correspondent:
Ron Mangione
[email protected]
1970
Ken Dubuque writes that since retiring several years ago, he's been very active with two international volunteer organizations: Earthwatch and Global Volunteers. The first, a nonprofit dedicated to preserving the environment through citizen science, has allowed him to participate in opportunities such as taking a wildlife census in Malawi and analyzing a volcano in Nicaragua. "In each case I felt I contributed in a small way to saving our planet," he writes. Global Volunteers, on the other hand, is a nonprofit involved in delivering essential services: eradicating hunger, improving health, and enhancing education primarily aimed at children. Through it, "I helped upgrade a school playground at the Crow Reservation in Montana, paint a Maori alphabet mural in the Cook Islands, [and] teach American football to Polish teenagers." Ken encourages his fellow Columbians to check out both organizations.
1973
45th REUNION
To take an active role in your Class Reunion activities, please contact Star Sawyer at [email protected]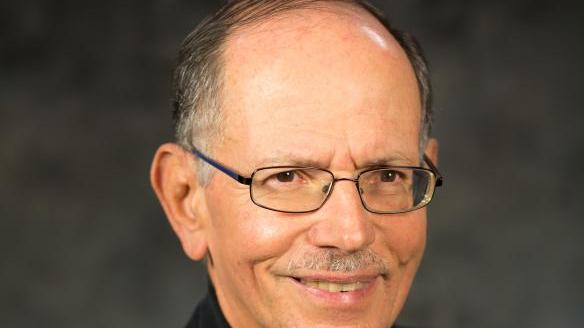 1977
Aldo Cugnini MS'79 (Electrical E) has been granted his 14th patent in the field of radio and television broadcasting. This latest achievement adds to a long track record of devising creative solutions for delivering advanced interactivity in wirelessly connected devices. Through his firm AGC Systems, Aldo has been a consultant to the broadcast and consumer electronics industries for over a decade. He has also held leadership roles in the development and rollout of the HDTV broadcast system used in North America and elsewhere, which received a technical Emmy award in 1997, and earned him recognition as a member of the Consumer Electronics Association's Academy of Digital Television Pioneers. A senior member of IEEE, Aldo has authored and delivered numerous papers and tutorials at industry conferences. His interest in broadcasting started at Columbia, where he was chief engineer at WKCR-FM. He is also a semiprofessional timpani player, performing in various groups, with a repertoire spanning Beethoven and Philip Glass and in venues that have included Carnegie Hall.
1978
40TH REUNION
To take an active role in your Class Reunion activities, please contact Star Sawyer at [email protected].
Class Coorespondents:
Larry Chung
[email protected]
Peter Luccarelli
[email protected]
John Dorn, who studied industrial engineering at SEAS, currently serves as smart grid chief architect at EY (formerly Ernst & Young) in London.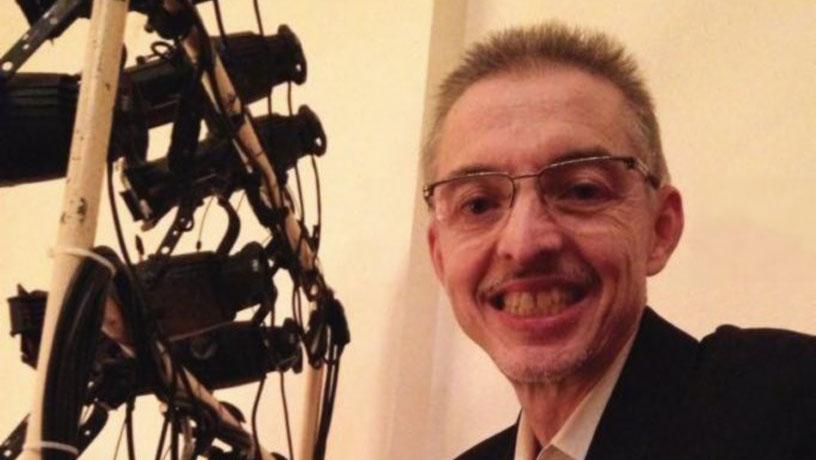 Jason Makansi's (Chem. E) fourth book of nonfiction, Painting By Numbers: How to Sharpen Your BS Detector and Smoke Out the Experts, won a GOLD IPPY in the 2017 Independent Publisher Book Awards in the category of Current Events: Social Issues/ Humanitarian and SILVER in the 2016 Foreword Reviews INDIE Book Awards (Social Sciences). He says the inspiration for this latest work stemmed from having to perform elaborate error analysis as part of engineering lab work at Columbia. Next up, his first novel, The Moment Before, will debut in December. Both works are part of a gradual, strategic transition from technology deployment consulting in the electricity industry to full-time author, speaker, and educator.
1979
Class Correspondent:
Stewart Levy
[email protected]
1981
Class Correspondent:
James Reda
[email protected]
1982
Class Correspondent:
Dan Libby
[email protected]
1983
35TH REUNION
To take an active role in your Class Reunion activities, please contact Star Sawyer at [email protected] columbia.edu or 212-851-2402.
Greg Morea '82CC (Civil E) works as an engineering supervisor at Electric Boat Corporation in Groton, CT, building submarines for the US Navy. "I am proud to say that my son Joseph and my daughter Rebecca both are now engineers employed by the same company," he writes. "My wife, Barbara, and I continue to live in Connecticut, happily now as empty nesters!"
1984
Nick Karter MS'87 writes: "After 11.5 years working at Qualcomm, I recently left to join NanoSemi, a startup founded by a Columbia Engineering PhD, Helen Kim PhD'94. The company applies advanced mathematical techniques (machine learning) to improve radio systems found in Wi-Fi and Cellular devices. Visit nanosemitech.com for more on the breakthrough technology developed at MIT's Lincoln Labs."
1988
30th REUNION
To take an active role in your Class Reunion activities, please contact Star Sawyer at [email protected] or Jill Galas Hickey at [email protected] or 212-854-4474.
Class Correspondents:
Caryn Frick
[email protected]
David Shofi
[email protected]
1989
Class Correspondent:
Shreosee Roy
[email protected]
1990
Class Correspondent:
Laura Cordani Christopher
[email protected]
1991
Class Correspondent:
Radhi Majmudar
[email protected]
1992
Class Correspondent:
Janneth Ignacio Marcelo
[email protected]
1993
25th REUNION
To take an active role in your Class Reunion activities, please contact Star Sawyer at [email protected]or Jill Galas Hickey at [email protected] or 212-854-4474.
Class Correspondent:
Herbert Kreyszig
[email protected]
1994
Ara Bederjikian (Chem. E) writes in with an update on his company, OBX Computing Corporation, which uses a Wi-Fi mesh network to create an LED-based platform delivering enhanced lighting controls, data storage, and other services. "We deployed the technology at Columbia in March 2016, and it has been running seamlessly ever since," he notes. "A sincere thank you to Columbia's Facilities Management team for accelerating the implementation process. We truly appreciate your efforts, and it has been a wonderful journey thus far."
Christopher Tso MS'96
(Mech. E) writes: "As of August 2016, WSP|Parsons Brinckerhoff completed the acquisition of CRC Engineering, an engineering consulting firm of which I was one of the founding principals. I'm now a vice president of the Energy Group at WSP USA, and our core staff continues to provide professional engineering services specializing in central heating, cooling, and power plant planning, design, and commissioning as part of the WSP organization. Our staff includes Gordon Ng BS'94, my former lab partner and suite mate. I'm currently leading the heavy mechanical engineering design effort for the Central Heating and Refrigeration Plant serving LaGuardia Airport as part of the $4 billion redevelopment of the airport. My wife (CC '95), my two girls, and I occasionally attend Columbia football games and alumni family events. We were actually selected as the 'CU Family of the Game' for 2015 Homecoming and also for a game in November 2016, thanks to my wife's acquisition of a *lot* of Columbia-themed apparel."
1996
Class Correspondent:
Enrico Marini Fichera
[email protected]
1998
20th REUNION
To take an active role in your Class Reunion activities, please contact Beth Manchester at [email protected] or 212-854-4472.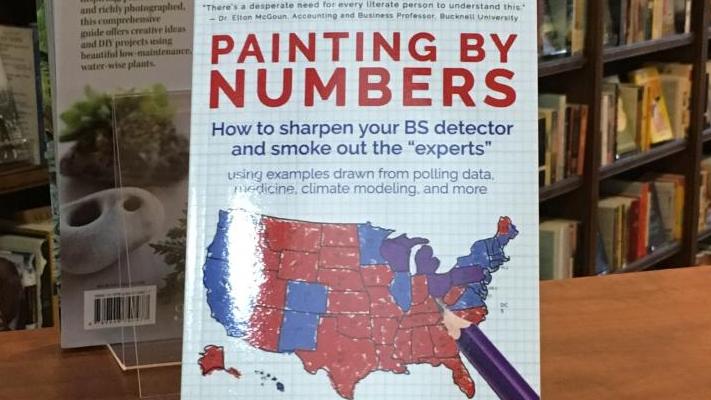 2000
Class Correspondent:
Daisy Chow
[email protected]
Pallavi Prasad '07BUS (Chem. E) has recently accepted a role as chief operating officer of Battery Nano Technologies (BNT), a lithium ion battery startup based in Taylor, Michigan, that can deliver improved capacity of up to 30 percent. The patented technology of BNT also reduces the onset of flammability, in hopes of delivering a safer, longer-run-time battery. A graduate of Columbia Business School as well, Pallavi is happy to leverage her technical skills along with her MBA to commercialize the BNT technology.
2001
Class Correspondent:
Catherine Marcinkevage
[email protected]
2002
Class Correspondent:
John Morris
[email protected]
2003
15th REUNION
To take an active role in your Class Reunion activities, please contact Beth Manchester at [email protected] or 212-854-4472.
Class Correspondent:
Amar Doshi
[email protected]
2004
Class Correspondent:
Eric Rhee
[email protected]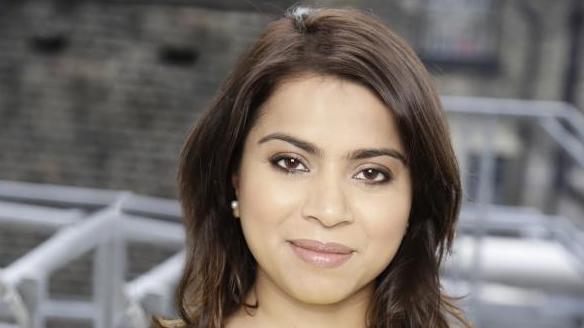 2005
Class Correspondent:
Devang Doshi
[email protected]
Devang Doshi writes: "Hey, SEAS 2005! I hope you all had a fantastic summer. A few updates from your fellow classmates. Andrew Saxton recently left one of the world leaders in thermal imaging, FLIR Systems, to join Drone Complier as their VP of Marketing and Strategy. Additionally, he and his wife, Taya, recently celebrated the first birthday of their son, Theodore. Girish Gupta recently left Khan Academy to join the media team at Facebook. My wife, son, and I welcomed our newest family addition, Shaan Doshi, who is already a proud SEAS supporter!"
2006
Class Correspondent:
Nick Jennings
[email protected]
2007
Class Correspondent:
Tamsin Davies
[email protected]
2008
10th REUNION
To take an active role in your Class Reunion activities, please contact Beth Manchester at [email protected] or 212-854-4472.
Class Correspondent:
Amy Lin
[email protected]
2010
Class Correspondent:
Heather Lee
[email protected]
2011
Class Correspondent:
Justin Merced
[email protected]
2012
Class Correspondents:
Rebecca Frauzem
[email protected]
Hannah Cui
[email protected]
Navy Ensign Indrias Bekerie, a native of Athens, GA, graduated from Columbia with a BS in biomedical engineering in 2012 and was commissioned through Officer Candidate School in 2017. He completed his MS in biomedical engineering at the University of Florida, and his shore assignments include the Basic Qualification Course at the Navy Supply Corps School. He is looking forward to his first sea tour on the USS Rhode Island.
2013
5th REUNION
To take an active role in your Class Reunion activities, please contact Beth Manchester at [email protected] or 212-854-4472.
Class Correspondent:
Mary Byers
[email protected]
Serge Yegiazarov writes: "I was recently included in Features magazine's 2017 30 Under 30 list. The list includes other notables such as Evan Spiegel, the CEO and cofounder of Snapchat; The Weeknd, a Grammy Award–winning artist; and Odell Beckham Jr., one of the top talents in the NFL."
2014
Class Correspondent:
Victoria Nneji
[email protected]
Scott (Yong Bok) Lee (Operations Research, Engineering Management Systems) writes: "I am part of a tutoring startup using an AI chatbot to expand their customer base. The Gooroo app was launched in 2015 to help students connect with local, affordable, and on-demand tutors. Today, the company has grown to host over 1,000 tutors and has expanded into New Jersey and Boston … In May, Gooroo launched our Facebook AI chatbot, Ask Cado, to help students answer simple homework questions and provide comic relief during midterms and finals. More importantly, however, is Cado's ability to find and book a tutor that fits the student's needs." Scott notes that the chatbot feature was created using Facebook's natural language processing tool designed to make creating a chatbot easier for developers.
2016
Karmina Padgett (Earth & Environmental E) relocated to Sacramento, California, after graduating and works for the California State Water Resource Control Board as a water resource control engineer in the Office for Sustainable Water Solutions. As a project manager in the technical assistance unit, she works to ensure effective and efficient provision of safe, clean, affordable, and reliable drinking water and wastewater treatment services, focusing on addressing financial and technical assistance needs, particularly for small, disadvantaged communities in California. She is also a spin instructor at The Dailey Method–East Sacramento.
2017
1st REUNION
To take an active role in your Class Reunion activities, please contact Beth Manchester at[email protected] or 212-854-4472 or Swaati Puri at [email protected] or 646-745-8411.