David S. Johnson, Faculty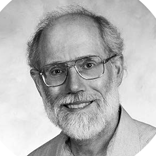 Columbia Engineering mourns the loss of David S. Johnson, a leader in theoretical computer science, who passed away March 8, 2016, at age 70. He served as a visiting professor of computer science at Columbia Engineering since 2014.
A major contributor to the field of computational complexity and the design and analysis of algorithms, David was perhaps best known for his seminal contributions to the development of NP-completeness theory, which helps pinpoint problems that are difficult to solve efficiently. His 1979 classic, Computers and Intractability: A Guide to the Theory of NP-Completeness, coauthored with Michael Garey, remains one of the most cited texts in all of computer science, with over 56,000 citations.
David's work on experimental analysis of approximation algorithms was immensely influential in establishing rigorous standards for algorithms that find approximately optimal rather than exactly optimal solutions. He also researched and contributed to a broad range of foundational topics in both mathematics and computer science, including combinatorial optimization, network design, routing and scheduling, facility location, and the Traveling Salesman Problem.
Born in 1945, David studied mathematics as an undergraduate at Amherst before earning a master's and doctorate in mathematics at MIT, devoting his thesis to "Near-Optimal Bin Packing Algorithms." He then began a long and productive career at Bell Labs (and later AT&T Research) where he published extensively on the interplay between theoretical and experimental analysis in computer science. He was active within the theoretical computer science community, founding the annual Symposium on Discrete Algorithms (SODA) as well as creating the DIMACS Implementation Challenges. Throughout his career he served on innumerable committees and edited for multiple publications, including the Journal of the Association for Computing Machinery. He also taught as a visiting professor at Rutgers and the University of Wisconsin.
A fellow of the Association for Computing Machinery, among numerous other honors and titles, David received the 2010 Donald E. Knuth Prize for his work in theoretical and experimental analysis of algorithms. Earlier this year, he was elected to the National Academy of Engineering.
Beyond his tireless passion for advancing the frontiers of computer science, David is remembered as a generous and supportive colleague who hosted a yearly picnic for computer scientists in his backyard in New Jersey and loved science fiction, photography, and rock 'n' roll. He is survived by his wife, Dorothy, and son, Jack, among other family members.
"We will miss David very much. He was a wonderful colleague and mentor for students," said Julia Hirschberg, chair of Columbia's Department of Computer Science.
ALUMNI
1939
Aimison Jonnard (MS, Chemical Engineering) of McLean, VA, passed away on September 24, 2015. He was 99. Aimison was born in Sewanee, TN. In 1930, Aimison's family moved to Manhattan, KS, which quickly became Aimison's most beloved hometown, as it was here that he rode horses over the Konza Plain, swam, danced, skated, golfed, played tennis, became an Eagle Scout, and made lifelong friends. He attended Kansas State University, where he studied chemical engineering and joined Beta Theta Pi fraternity. After graduation, he taught chemistry at his alma mater, later receiving a scholarship to earn a master's at the Engineering School. While at an early career job at the Mellon Institute in Pittsburgh, he earned his PhD in chemistry from the University of Pittsburgh. During World War II, Aimison joined DuPont to work on the production of a new product—nylon—and the manufacture of plastic nose cones for warplanes. Later, Aimison worked for companies including Shell, Celanese, and Esso/Exxon, and also became an adjunct professor at Brooklyn Poly Tech. He authored Business Aspects of Chemistry, a series of books, tapes, and lectures that he presented to scientists at chemical corporations throughout the US, Canada, and Europe. Aimison was recognized by the American Chemical Association, Chemical Marketing Research Association, and American Institute of Chemical Engineers and was twice elected to Sigma Xi. In 1972, he took a "retirement" job as chief of the Division of Energy at the International Trade Commission in Washington, DC, where he worked for 29 years. Aimison loved to travel, garden, play tennis, golf, and run. He is survived by his wife of 54 years, Jean, and three children and their families.
1943
Henry Charles (Hank) Beck (MS'48, Industrial Engineering and Operations Research), engineer, oceanographer, and executive, died March 8, 2016, at age 92. He was born in New York City and attended public schools before attending Columbia Engineering, where he graduated in 1943 with a BS degree in mechanical engineering. Upon graduation he enlisted in the Navy and was commissioned at the Naval Academy in Annapolis. He served in World War II on Destroyer Escorts in both the Atlantic and Pacific fleets, earning four battle stars in operations in New Guinea, Borneo, the Philippines, and Okinawa. Hank remained in the Naval Reserve for over 20 years after the war, retiring with the rank of Commander.
He returned to Columbia's Nevis Cyclotron Labs for the design and construction of what was then the world's most powerful atom smasher. While there, he earned an MS degree in industrial management as well as a PE license. After completion of the cyclotron, he entered the industry as chief engineer and New York sales manager of a firm in the power press industry. He was recruited by Columbia's Hudson Labs to conduct oceanographic research, the beginning of a 35-year career in this field. He spent much time at sea aboard the Lab's four vessels and at field stations on Fire Island, NY; Bermuda; and Puerto Rico. During his 18-plusyear tenure he was awarded many patents and had many papers published covering his development of oceanographic instrumentation, acoustic projectors, and listening systems as well as structures, handling gear, and winches.
Hank pioneered the field of deep-ocean anchoring of ships to hold their positions for acoustic experiments in depths up to 20,000 feet and participated in the development of special winches, cables, and handling gear to accomplish this. He was the point of contact between NOAA (Department of Commerce) and the Oceanographer of the Navy for engineering matters. He was a representative of the Oceanographer on a number of studies conducted by the Marine Board of the National Academy of Engineers and at numerous reviews conducted by the Office of Management & Budget. Hank retired as the Navy's senior civilian oceanographer in 1985. He always enjoyed travel, visiting over 120 countries and all 50 of the United States. Hank is survived by his wife of 64 years, Gloria (Grano) Beck; his daughter, Dr. Jacqueline Toner; his son, Henry Richard Beck; and three granddaughters.
1944
James Leigh (Jim) Lubkin (MS'47, Mechanical Engineering) of North Bethesda, MD, passed away on February 21, 2016, at the age of 90. He was born in the Bronx and was a veteran of the United States Navy, having completed officer training at the U.S. Naval Academy in 1944. He served through the end of World War II. Jim started his career at the Midwest Research Institute in Kansas City, MO. He joined American Machine and Foundry in Stamford, CT, in 1956 and began teaching evening courses at the University of Connecticut in Stamford. In 1963, he accepted a position as professor at Michigan State University (MSU) in the Departments of Civil Engineering and Metallurgy, Mechanics, and Materials Science. Jim pioneered the educational innovation that became known as self-paced curriculum, introducing it at MSU to the applied sciences. In 1977, he received the John A. Curtis Award from the American Society of Engineering Education. In 1992, he received the William Bradley Award from MSU for education innovation, using computers in teaching the curriculum for college students majoring in engineering. Jim published multiple books and articles on topics in engineering and engineering education. He is survived by his wife, Marianne; sons, Gregory and Frederic Anthony; and several grandchildren.
1946
Allan Gabriel Anderson of Vero Beach, FL, passed away peacefully on May 26, 2016, at age 96. Born in Hartford, CT, Allan spent his early years in West Hartford, CT, attending local schools and graduating from Hall High in 1938. After high school, he attended Worcester Polytechnic Institute. Later, he transferred to the Engineering School where he graduated with a BS in chemical engineering in 1946. In 1943, Allan married Shirley Barton. They had three children together. While Allan held a number of senior executive positions with several different companies, he was and had remained, until recently, a very active volunteer. He was a faithful person who was always ready to give his time, talent, and treasure to help those in need. In 1985, he retired from Bath Iron Works in Bath, ME, where he had been working as manager of market planning and development since 1978. He embraced retired life by continuing his volunteer efforts, making a number of new friends and enjoying New England life. In December 1994, his wife, Shirley, passed away. Allan later married Cynthia Bauer and lived in Vero Beach, FL. Cynthia died in April 2014 at the age of 100. He is survived by his three children, Peter Allan Anderson, John Harold Anderson, and Elizabeth Anderson Dailey, along with nine grandchildren and 11 greatgrandchildren.
John W. Hoopes Jr. (PhD'51, Chemical Engineering), 94, of Kennett Square, PA, passed away peacefully on June 16, 2016. John, who went by the name Jack, was born in Wilmington, DE, and grew up in Kennett Square. He graduated from Bowdoin College (class of 1943) majoring in physics and from MIT (class of 1944), Phi Beta Kappa, majoring in chemical engineering. He was a member of Tau Beta PI. Jack then earned a master's degree (1946) and a PhD in chemical engineering (1951) from the Engineering School. After teaching at SEAS for four years, he took a position at Atlas Powder Co. in his hometown of Wilmington. At Atlas (which eventually became Astra Zeneca) Jack rose to director of the chemical engineering department. One of his early achievements was developing sorbitol from sugar. He worked as an engineer for 26 years. After retiring he took a job that he loved, teaching engineering at Widener University in Chester, PA, for 18 years, until he was 79. He was an excellent photographer and loved jazz, sailing, and bulldogs. Jack is survived by his wife, Marjorie Hoopes; daughters Kathryn and Pamela; and four grandchildren.
1949
William Joseph Armento (MS, Civil Engineering and Engineering Mechanics) passed away peacefully at home at age 101. Born to Italian immigrants Joseph and Josephine Grassi Armento, Guglielmo (William) Rocco was the third of seven children. Around age 13 he changed his middle name to Joseph, to both honor his father and because he did not like the sound of Rocco with his last name. After graduating from Stuyvesant, Bill attended the School of Technology at City College of New York (CCNY) on a New York State Regents Scholarship of $100 per year (a significant sum during the Depression). He graduated cum laude with a BS in engineering and a master's of civil engineering and received the Engineering Alumni Award "for greatest proficiency in civil engineering of the graduating class of June 1935." The GI Bill enabled him to earn his MS at Columbia Engineering in 1949.
Bill began his engineering career in New York City, working on projects such as the Henry Hudson and Bronx Whitestone bridges and the East River (now FDR) Drive. He taught engineering classes at both CCNY and Brooklyn Polytechnic Institute (now part of NYU). During World War II he served in the U.S. Navy, achieving the rank of Lieutenant, and taught celestial navigation and salvage diving on the Normandie at Pier 88 in Manhattan. In the 1950s, Bill worked on the Bellevue medical science and hospital buildings and the 60-story Chase Manhattan Bank building, as well as on the Delaware River Bridge. He also contributed to designing the substructures of the Verrazano- Narrows Bridge, linking Staten Island and Brooklyn. A member of Parsons, Brinkerhoff, Quade and Douglas, Bill worked on preliminary designs for the Bay Area Rapid Transit (BART) system and, in 1963, relocated to San Francisco to head the structural department for construction of the system; he settled his family in San Mateo. Later that decade, he lectured and wrote extensively on this project, including presentations at the University of Naples and the College of Engineering in Milan, Italy; he maintained an interest in the expansion of the BART system over the years. As a specialist in underground structures, Bill traveled and worked on subway projects in Taipei, Singapore, and Caracas, as well as the Metropolitan Atlanta Rapid Transit Authority (MARTA), the Los Angeles Metro Rail project, and the downtown Seattle transit project. A Parsons Brinkerhoff vice president, he did not retire until July 1994.
Bill leaves behind Elvina, his wife of 70 years; his daughters Valerie, Anne (Patrick Dunn), Janice (James Scherba), and Lisa Armento; and several grandchildren; as well as his sole surviving sibling, Jill Armento Curran.
1956
Harry M. Spatzer passed away on February 4, 2016, at his home in Glen Mills, PA. He was 91. Harry was a civilian advisor to the U.S. Marine Corps in Vietnam in 1968– 1969. Mr. Spatzer was a member of St. Thomas the Apostle Church in Glen Mills, PA. He worked his way through high school and college as a mechanic for Pan Am and TWA. According to his obituary, Harry was the mechanic of choice for Howard Hughes, who became his friend. After achieving his degree in mechanical engineering from Columbia Engineering he joined Boeing, where he spent his entire professional career. Harry was a key member of the engineering team that designed the first Boeing 707. He was a passenger of the first 707 transcontinental flight departing Idlewild Airport on November 1, 1965. In his 30-plusyear career with Boeing, he spent two tours in Vietnam, during the war. He traveled to Afghanistan, Iraq, and Iran. He was the director of Naval Operations for the Boeing Company. After retirement, Harry taught engineering and advanced mathematics at a local college in Delaware County. He and his wife, Jeanne, traveled internationally and enjoyed a full retirement life. They both loved the beach on Long Beach Island, NJ, and spent their summers there. His many interests included stamp collecting, classical music, poetry, and his love of baseball and the New York Yankees He is survived by his wife, Jeanne Spatzer; four children; his stepson; 10 grandchildren; and eight great-grandchildren.
1966
Rafik R. Habra (MS'67, Electrical Engineering) passed away after a long illness on April 29, 2016, at his home in Stamford, CT. He was 70. Rafik was born in Jaffa, Palestine, and spent his childhood in Cairo, Egypt, and later moved to Beirut, Lebanon. He graduated from SEAS with an MS in electrical engineering. Rafik married the former Karen Rueger on July 5, 1970, at St. Mary's Church in Wappingers Falls, NY. Rafik began his career with IBM at their East Fishkill location in 1967 and in 1997 transferred to the IBM Almaden Research Center in San Jose, CA. He retired in 2002 after receiving numerous awards including an IBM Corporate Award for his work on interactive wiring as well as a U.S. patent. After retirement, he tutored in French, Arabic, and mathematics. Rafik was generous, kind, and very fond of classical music. He enjoyed reading, travel, and special times with his extended family. In addition to his wife, Karen Habra, he is survived by his daughters, Elise and Christine Carbonetti.
1968
Arthur (Art) Irving Casabianca, age 69, of Annandale, VA, died suddenly at his home on May 3, 2016. A native of New York City, Art was a graduate of the Bronx High School of Science. After graduating from Columbia Engineering, he worked as a civil engineer and later as a training consultant for government and private agencies, before retiring to start his own consulting business in 1996. Art was a loving and devoted father. In his spare time, he collected vintage cars, coins, and model trains. He is survived by daughters Leah B. Casabianca and Julia A. Casabianca. He is also survived by cousins Shelley Amdur (John Carlson), Cindy Amdur (Fred Clark), and Steven Kaufman (Barrie Keller) and their families.
Other Deaths Reported
We also have learned of the passing of the following alumni and friend of the School:
Ervin M. Bradburd BS'41, MS'43
George O. Curme III BS'43
Walter Edwin Buch BS'45
Joseph Clifford "Cliff" DeAnna BS'45, '46CC
Robert B. Kollmar BS'45, MS'47, '46CC
Michael T. Gasparik BS'48
John M. Verdi MS'49
Nathan Boileau Marple IV BS'51, MS'52
Denison P. Diebolt BS'56
Irving Hirschberg MS'56
William (Bill) Mosberg BS'56
Robert K. Vander Yacht MS'56
Kenneth Alan Bodenstein BS'58, '57CC, '60BUS
Jerry R. Peterson MS'60, EngScD'64
Alfredo Antonio Castro-Bassi MS'62, EngScD'66
Harshkumar C. Desai MS'66
Ardeshir Rostami MS'69
Alan P. Zabarsky MS'72
Costas D. Varmazis EngScD'74
Friends
CEdward C. Kalaidjian '42CC, '45LAW
June R. Stuhler