Victor Revenko to Endow New Chemical Engineering Professorship
Nov 12 2014 | By Timothy P. Cross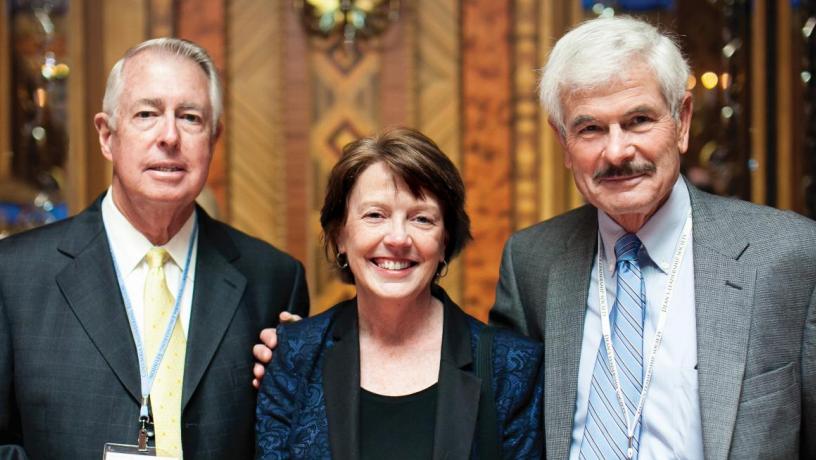 For Victor J. Revenko '63CC, BS'64, MS'68, his 50th Reunion from the School became more than an opportunity to reconnect with old friends. Vic, a consistent donor to the Engineering Fund, found the experience of working with his classmates at reunion so engaging that he desired to do more. During the summer, Vic and his wife Maggee formalized a $3 million bequest to Columbia to establish the Victor J. Revenko and Family Professor of Chemical Engineering, a move they had been contemplating for some time.
Following reunion, Vic decided that completing his planned gift for the professorship was the logical next step. A native New Yorker who attended Stuyvesant High School before coming to Columbia, Vic earned his BS and an MS, both in chemical engineering. He later earned an MBA from University of California at Berkeley. After graduating from the Engineering School, Vic moved to California where he joined Chevron, enjoying a long career in a series of business, technical, and executive positions.
Now retired, Vic is a former president of the Chevron Retirees Association (and still a member of its nominating committee), a member of the board of trustees of the Institute of International Education, a former president and a board member of the Commonwealth Club of California, a former president of the International Diplomacy Council, and chairman and president emeritus of Internal Management Consultants. He currently serves on a California Supreme Court committee that helps nominate state bar court judges.
Vic has designated Columbia as a beneficiary of an IRA. This type of planned gift has the advantage of maximizing tax savings for the donor. In some cases, naming a charity like Columbia as an IRA or 401(k) beneficiary can mean that more assets are available for the donor's heirs.