Class Notes: Undergraduate Alumni
Nov 13 2014
Save the Date!
Reunion:
May 28–May 31, 2015
Dean's Day:
May 30, 2015
1937
Theodore Korol, who will turn 100 this coming May, has just completed a chronicle of his life and work, which spans service during World War II as well as engineering and drafting for a number of companies and projects after his tour of duty was complete. His granddaughter, Rebecca Jay, writes, "Along with the rest of his family, I am very proud of him. This latest project he has completed is another testament to the active mind and creative soul that continues to marvel and inspire me every day."
1945
Class Correspondent:
Gloria Reinish
reinish@verizon.net
1946
Jerold M. Lowenstein has written a new novel, And Now a World, based on his experience as a U.S. Navy officer and physicist at Bikini and Los Alamos, NM. As a naval officer, he participated in Bikini atomic bomb tests. He worked as a nuclear physicist at Los Alamos and then with the Federation of American Scientists in Washington, DC. His first novel, The Dark X: a Medical Mystery and African Adventure, was published in 2010.
1951
Class Correspondent:
Ted Borri
tjb63@columbia.edu
1952
Class Correspondent:
Peter Mauzey
p.mauzey@ieee.org
1953
Class Correspondent:
Don Ross
rossd@jbb.com
1955
Class Correspondent:
Leo Cirino
lc550@columbia.edu
1956
Class Correspondent:
Lou Hemmerdinger
LHemmer@aol.com
Lou Hemmerdinger writes, "Accolades go to our classmate Stanley Manne and his wife, Fern, who were honored on June 4 by the Ann & Robert H. Lurie Children's Hospital of Chicago (affiliated with Northwestern University's Medical Center), for giving a transformative gift wherein the Research Center will now be renamed the Stanley Manne Children's Research Institute. Our best wishes for Stan and Fern." Stanley is chair of the Manne Family Foundation, and the gift will provide funding to help sustain and further enhance pediatric medical research at Lurie Children's.
1959
Class Correspondent:
Betsey Altman
bmeca@comcast.net
Ralph W. Wyndrum Jr. '78BUS writes, "First let me thank all those at Columbia who put so much effort into the Reunion and Dean's Day. It was a very pleasant and informative affair. Meta and I have taken to relaxing a bit in the spring and summer, a lovely period here on the NJ Shore. We live on the Navesink estuary beach, which provides protected docking for boats and a bit of protection from storms like Sandy. I retired in 2000 from AT&T Labs, having spent 37 years there and at Bell Labs until the breakup of 1996.
"In the fall semester, I teach at Rutgers University. During the rest of the year we serve as Eucharistic ministers at a local nursing home, and I serve on the Fair Haven Planning Board and the Environmental Commission. Earlier this month, Meta and I flew to Athens, stayed with George Enepekides (MBA'60BUS), then cruised up the Adriatic, visiting western Greece, Croatia, and Italy. We then stayed in the north of Venice at a small but beautiful hotel. Behold, it was a few doors away from a 15th C church (Madonna dell'Orto Venezia), which counted the famous 16th C painter Tintoretto as one of their early parishioners. Tintoretto created more than 40 magnificent paintings for them, and they have hung in the church ever since. It rivals or even overshadows such other venues where his work appears, such as the Rijksmuseum and our own National Gallery in Washington."
1962
Class Correspondent:
Marshal (Mickey) Greenblatt
mg840@columbia.edu
Mickey Greenblatt writes, "Life has been busy for the Greenblatts. Nancy and I were in Europe for four weeks (Germany on business, Switzerland and France on vacation). A company on whose board I served for 19 years, Solar Outdoor Lighting, merged into a larger corporation, so I have less responsibility. Nancy's garden design business continues to take her time, but she loves the work. She recently left the board of a local private school but continues to write the newsletter for the local Master Gardener organization. My sons are doing well: Drew's metal bending business has been featured in The New York Times and other publications, and he is on the executive committee of the National Association of Manufacturers. Rob is CFO of the largest home services company in the Washington metro area. Mark has written a book, Valor, about U.S. military heroes in Iraq and Afghanistan in his spare time as a lawyer for the Department of Commerce. They have given us, together with Nancy's three, eleven grandchildren who laugh at my jokes more than our own children do. Hmmm. They all live nearby, so life is a series of babysitting, carpooling, dinners at Five Guys, as well as soccer games, field hockey games, and swim meets.
"I am in touch with Mike Clark (Chemical Engineering), who received his PhD from UC Berkeley after leaving Columbia. In his words, 'We purchased a new home in Tucson, AZ, and are happily spending the six winter months in Southern Arizona, mostly playing golf and enjoying the wonderful hiking the area has to offer. Last December/January, we took a monthlong holiday cruise around the tip of South America, which included six days ashore in Antarctica and four days on South Georgia. The wildlife was spectacular! I continue to do a lot of global fly fishing and really enjoy fishing the streams of Patagonia, Kamchatka, and Alaska. In fact, Joanna and I leave in late July to spend a week fishing for trophy rainbows in the waters of Katmai National Park. Joanna continues to work as a volunteer in the cancer infusion facility for the Tucson Oncology Center; being a cancer survivor and a nurse herself means she brings a great deal of knowledge and empathy to the patients as they go through the difficulties of their treatment regimes.' The Clarks live in Reno, NV, the rest of the year.
"Vin Godino (Civil Engineering) reports that he is retired after 16 years on the design of nuclear-powered submarines at Electric Boat and some years at other engineering companies doing the same. He has been married to Rusty for 52 years. They have five children and six grandchildren, all doing well. Their grandson Nicholas finished his freshman year at UCONN with high honors. Oldest daughter Trish just turned 50 (which caused him to write 'OMG'). Their youngest son Matt will begin teaching in a Montessori school in Cambridge, MA.
"We hope to hear from you other grads: keep us posted on what you are up to."
1963
Class Correspondents:
Chuck Cole
ccole6250@att.net
Mark Herman
mnh18@columbia.edu
1964
Class Correspondent:
Tom Magnani
tm421@columbia.edu
Tom Magnani writes, "This year's Reunion, our 50th, saw almost 40 of us return to campus, some with family members, others on their own. Even the weather cooperated by not raining and by not being too hot. New Hall, now known as Carman, is still as we remember it, concrete block walls and all. The School's staff, Nick Mider and Jane Lowry, worked tirelessly to ensure that everything went off as scheduled.
"A major accomplishment by our class was the creation of a Class of 1964 Scholarship Fund, which now stands at over $100,000 without the dean's match of $50,000 and various corporate matches. Once the University completes its paperwork, this will be an ongoing fund to which we can continue to contribute.
"Here are links to several photo albums: One for Reunion in general and one for the Thursday night Welcome Dinner in Low Library: https://www.facebook.com/myceaa/photos_stream?tab=photos_albums. The other, in Dropbox, to all photos, our class and others, from Friday night at the Russian Tea Room: https://www.dropbox.com/sh/6ov88r6xwam3i6d/AAD0Oz35v9yjQGWm2IU010V4a.
"It was great seeing those of you who were able to attend and the committee members also had a great deal of fun talking to as many of our classmates as we were able to find."
1965
50th Reunion
To take an active role in your Class Reunion activities, please contact Nick Mider at nm2613@columbia.edu or 212-851-0734.
Bill Bozarth writes, "I joined IBM out of school and worked for them for 28 years, first in New York, then in Atlanta, with a four-year international assignment in Germany. Subsequently, I also worked for a start-up IT company and ran my own business before capping off my working career as executive director of Common Cause Georgia from 2002 to 2010. I came out of retirement late last year to step up and run as an Independent candidate for the Georgia General Assembly. I am currently fully engaged in that race, looking forward to winning the November election. I have four grown children ages 25 to 45 and five grandsons. I live with my wife, Judy, in the Buckhead section of Atlanta."
Richard Friedman MS'66, EngScD'73 writes, "I'm looking forward to our 50th Reunion next year. I was employed as a senior engineer and structural fatigue and fracture tech specialist for 30 years and as a private consultant. I am married to my wife Susana with two 'children' and four loving grandchildren aged six months to 11 years, and living as a snowbird on Long Island and in Florida by the sea."
Bill Lupatkin MS'66, PhD'70GSAS recently retired from his pediatrics practice after 35 years. He writes that he is enjoying "free time and the absence of night call."
Harvey Rubin writes, "I thought this might be a good way to say 'hi' to all my classmates, to let you know what I have been up to since I last sent an update, and to dwell for a moment on our upcoming 50th Reunion anniversary. "In my last note, I told you of my retirement from Bell Laboratories at the end of 2011, after working in the telecommunications industry for 47 years. My retirement did not last long. By the end of January 2012, I was doing consulting work for a start-up company involved in designing improvements to wireless networks. I've been working with them ever since. I am enjoying the challenge of coming up with novel approaches to solve some sticky problems, but we are still a long way from getting these ideas into a commercial setting. Getting over the start-up hump is difficult, taking time, patience, and perseverance. Working with good people makes the difficult parts more bearable, and I also get a chance to extend my involvement with telecommunications into a 50th year.
"That involvement leads me to remark on our upcoming 50th year Reunion, scheduled for the last week of May 2015. I volunteered to be on the organizing committee, so many of you can expect to receive a phone call or an email from me reminding you to attend if possible. There are many interesting events scheduled for the Reunion weekend, and some of them are specifically targeted to the 50th anniversary class. Next year, that's us. It should be a lot of fun and wildly interesting, and of course, give us all a chance to get together again on campus. If you want to participate in the Reunion organizing activities, please send me an email at harveyrubin43@gmail.com."
1966
John P. Anselmo was recently elected vice chair of the Coastal, Oceans, Ports & Rivers Institute (COPRI) in the New York area. Also, his novel, The Newsstand, is doing well. It is a "coming of age" novel that deals with a Columbia Engineering student who learns to "fit in" to his two worlds: the tough streets of New York's Little Italy of the 1960s and the Ivy League.
1969
Class Correspondent:
Ron Mangione
Ronaldm@archeng.com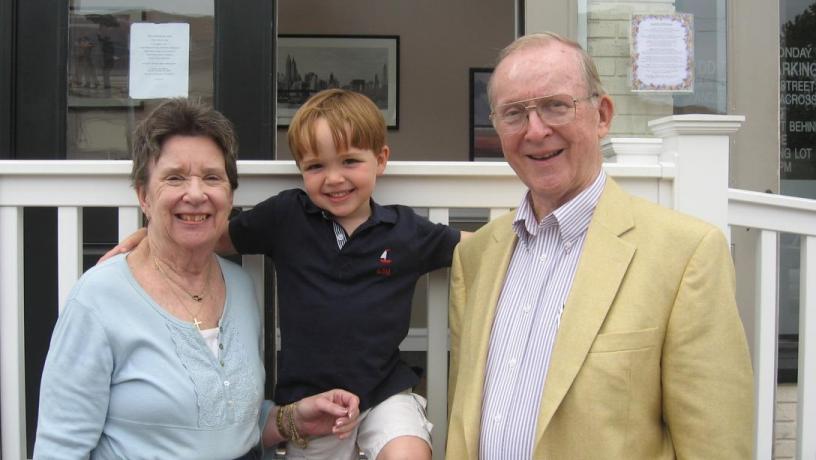 1970
45th Reunion
To take an active role in your Class Reunion activities, please contact Nick Mider at nm2613@columbia.edu or 212-851-0734.
Ken Dubuque retired from a 30-plus-year career in banking, culminating in his serving as CEO of a midsized regional financial institution based in Texas, after an eight-year stint at the Port of New York Authority. He was on the board of the Financial Services Roundtable and the American Bankers Association CEO Council. He also started and chaired two statewide small business loan funds, chaired a local chapter of the American Cancer Society (he is a cancer survivor), and was a member of several other nonprofit boards involving at-risk kids, education, and community reinvestment in Pittsburgh, the Washington, DC, area, and Austin. Ken and his wife of 30 years, Eileen, have returned to New York City and enjoy having their daughter Claire close by. While he has done some financial services consulting and deal making, Ken spends most of his time in the arts and volunteering: doing a bit of acting and voice-over, landscape painting, and writing, as well working with Earthwatch expeditions (concerning koalas in Australia, pandas in China, and wildlife in Malawi) and Global Volunteers projects (at the Crow Reservation in Montana and the Takitumu School in the Cook Islands). He also gardens in Central Park and serves on his co-op board. He enjoys the City with his family and friends, plays much tennis, builds a model train, and continues to travel (now up to 140 countries).
John Wallace writes, "My son and I thought we would contribute to the fantasy world of physics that Columbia has been trying to take a lead in by writing a new book that will be out shortly called The Principles of Matter, subtitle, Reworking Quantum Mechanics. The book centers on a couple of loose ends in physics, which became evident in my freshman physics courses of 1966–67. What is interesting is that these problems were brought up by another student and not the faculty."
1971
William D. Hooper MS'71, MBA'74BUS graduated in May 2014 from The Barnes Foundation's three-year Art and Aesthetics Program in Philadelphia. His thesis topic was "The Barnes Foundation: A Case for Teaching Its Novel Art Curriculum to Enhance Thinking Skills Essential to Innovation in Business and Technology." In the same month he was also appointed to the board of the Plant a Seed, Inspire a Dream Foundation, and he continues to serve on the board of the Heritage Dance Foundation, a performing and visual arts organization. William is also a mentor in Columbia's Entrepreneurship Program. He is retired from Citigroup, after working previously for American Airlines and Andersen Consulting. Today, he consults in business development, continues his photographic artwork, and advocates for visual arts education.
1975
40th Reunion
To take an active role in your Class Reunion activities, please contact Star Sawyer at ss3858@columbia.edu or 212-851-2402.
Michael S. Katz MBA'77BUS and his wife Susan were blessed with their seventh grandchild, a beautiful, healthy boy named Idan Katz, who arrived on May 30, 2014. Mike, who currently serves as vice president and on the executive board of the International Myeloma Foundation, recently received the Partners in Progress Award from the American Society of Clinical Oncology for his extensive involvement as an educator, developer of clinical trials for new drugs, and patient advocate. He also serves on the executive committee of the Eastern Cooperative Oncology Group.
1976
Kenneth Clark MS'79 was awarded the Department of the Army Achievement Medal for Civilian Service in April, in recognition of his contribution to troop exercises between January and March.
1978
Class Correspondent:
Peter Luccarelli
peter.luccarelli@pliplaw.com
Curtis A. Johnson writes, "Recently I was elected president of the Board of Trustees of the Newark School of the Arts, a community music school in Newark, NJ, which enriches the lives of its students and the community through instruction and performance opportunities, primarily after school and on weekends. We provide a unique combination of access and excellence by maintaining a high level of instruction while accepting students of all ages and ability.
"I am a partner at the law firm of McCarter & English, specializing in debt financing and equity raising transactions in various areas including renewable energy and other impact investments. I recently served as an adjunct professor at Seton Hall Law School, where I taught the commercial law survey course on sales, payments, and secured lending. I was a coauthor of a treatise with respect to revised UCC article 9 as enacted in New Jersey. My wife, Melissa Hager (Barnard 1978), is the general counsel at the Richard Stockton College of New Jersey. I have two daughters who are, respectively, graduates of Syracuse in 2008 and Columbia College in 2012."
Peter Luccarelli Jr. recently formed the law firm of Luccarelli & Musacchio LLP in Red Bank and Morris Plains, NJ. The firm specializes in patents, trademarks, copyrights, and related legal services. He resides with his wife, JoAnne, in Parlin, NJ, but remains a frequent Columbia campus visitor. Peter served on the Department of Mechanical Engineering External Advisory Board from 2006 to 2013. He still serves on the alumni board of the Fraternity of Phi Gamma Delta Omega Chapter, where he counts among his brothers his sons, Peter III '07CC and Christopher '16CC. Chris serves as operations director for Columbia EMS (CAVA). Son James Luccarelli is a student at the Harvard Medical School MD/PhD program. Peter remarried in 2007. He and his wife, JoAnne, live in Sayreville, NJ.
Albert McGovern and his wife Mary Jo celebrated 32 happy years of marriage in May. Their son Sean, a CPA in law enforcement, married Caitlyn in September of 2013, in Cleveland; they reside in Westlake, OH. Their daughter Erin, a University of Iowa graduate, is a hospice nurse in Denver. Their daughter Kelly graduated from FIT and will be working for Atelier Jean Rousseau as they open their first U.S. store in the Big Apple. Al is approaching five years at Shure Incorporated, where he is now responsible for the mechanical engineering and industrial design activities worldwide (Chicago, China, Denmark, and Mexico). He is enjoying the 150-year Engineering School celebration activities, albeit from afar in Chicago.
Kevin J. Roy writes, "I am just completing a two-year contract position; my team configured and installed computerbased physician order entry (CPOE) in 70 hospitals across the country for Community Health Systems. I am relocating from New York City to Los Angeles this July to assume a full-time position as the manager of clinical informatics for Southern California Hospital at Culver City (formerly Hollywood Community Hospital)."
1979
Class Correspondent:
Stewart Levy
srlevy@att.net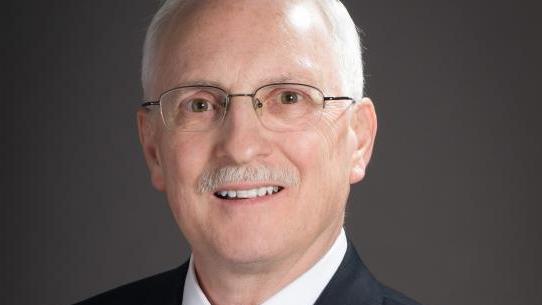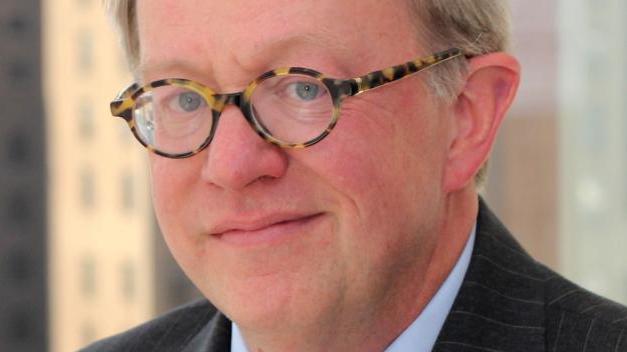 1980
35th Reunion
To take an active role in your Class Reunion activities, please contact Star Sawyer at ss3858@columbia.edu or 212-851-2402.
1981
Class Correspondent:
James Reda
jfreda@jfreda.com
Michael Brochstein MS'82, MS'14SCE recently graduated from Columbia with an MS degree in sustainability management. He writes, "This program is cosponsored by the Earth Institute and is housed at the School of Continuing Education. I am now spending the summer as an Environmental Defense Fund Climate Corps Fellow, working at the United Tribes Technical College in Bismarck, ND, on helping the College to improve the energy efficiency of their buildings. These are the first steps in a career transition that I am now making from a long career in IT to one in sustainability."
Ying T. Tao MS'82, ProfDeg'94 writes, "My son Jeffrey has completed his sophomore year at Columbia Engineering, majoring in computer engineering. My daughter, Kimberly, recently entered Columbia Engineering as a member of the Class of 2018."
1982
Class Correspondent:
Dan Libby
kdl26@columbia.edu
Bo L. Hung Tran MS'83 writes, "I recently (June 2014) became a board member of Asian Human Services in Chicago. AHS provides medical, including psychiatric and dental, services to underserved communities in the area. We also operate a charter school and provide job placements. Persons of all races and backgrounds are welcome. Our staff is multilingual, including some African languages."
1983
Michael Aghaganian Hagan writes, "I am currently senior director, Global Outcomes & Epidemiology Research, at Takeda Pharmaceuticals International. I've relocated to Chicago and am enjoying everything this vibrant, culturally diverse city has to offer. I was profoundly saddened by Mort Friedman's passing. He was a good man and an inspiration to me."
Jay Mehta writes, "My wife and I, along with a friend, invested in an Indian Premier League cricket team, the Kolkata Knight Riders, a couple of years back. Our team won its first championship in 2012 and was a winner of the Indian Premier League championship again this year."
Vincent Wu MS'88 writes, "It is exciting that my daughter Kylie will attend SEAS this fall as part of the Class of 2018. She will be majoring in computer science or computer engineering. I guess I will be back up to New York (from North Carolina) and see some of our friends."
1984
James Pastoriza writes, "Presently I run a venture capital fund in Washington, DC, and San Francisco. We invest in early stage technology companies focused on telecom, media, technology, and software."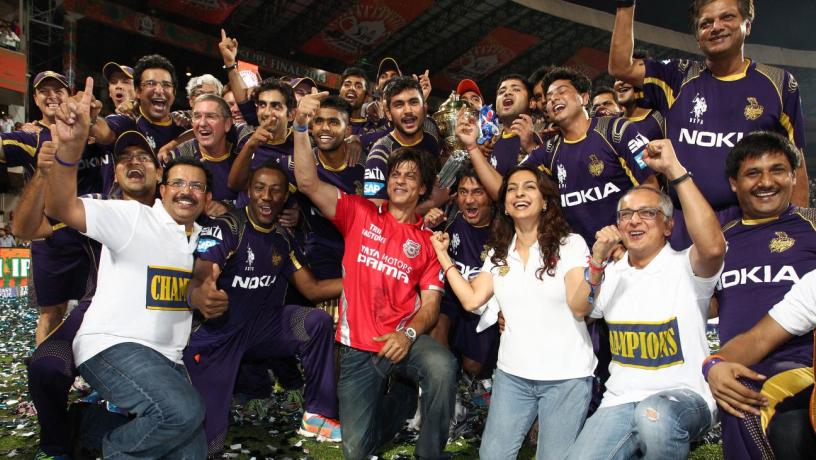 1985
30th Reunion
To take an active role in your Class Reunion activities, please contact Star Sawyer at ss3858@columbia.edu or 212-851-2402.
Avishay I. Mazor writes, "My youngest son Jacob will be attending the University of Chicago this coming fall, planning on majoring in physics/math."
1986
Michael Martinkat MS'89 welcomed the birth of his third child, Caileen Anne Martinkat, on September 27, 2013. She joins her brother, Ryan, and sister Bridget, both nine years old.
1988
Class Correspondents:
Caryn Frick
carynfrick@gmail.com
David Shofi
dshofi@atmi.com
Steven F. Carollo MS'92 writes, "I am now director of special projects at Autosplice and leading an ERP implementation of software by IQMS."
Elaine Zacharakis Loumbas is a corporate and regulatory health care attorney (www.zacharakislaw.com) living in suburban Chicago. She is an adjunct professor for Loyola Law School's Beazley Institute for Health Law & Policy and at John Marshall Law School's Center for Information Technology & Privacy Law.
Dennis Mahoney writes, "My oldest daughter Meaghan will be following in my wife (Karen Mahoney '88CC) and my shoes and attending Columbia [College] in the fall. We are very excited that she chose Columbia and for all that she has achieved."
1989
Class Correspondent:
Shreosee Roy
Shre.roy@att.net
1990
25th Reunion
To take an active role in your Class Reunion activities, please contact Star Sawyer at ss3858@columbia.edu or 212-851-2402.
Class Correspondent:
Laura Cordani Christopher
zchristophers@gmail.com
1991
Class Correspondent:
Radhi Majmudar
radhi@majmudar.org
1992
Class Correspondent:
Janneth Ignacio Marcelo
jannethmarcelo@gmail.com
1993
Class Correspondent:
Herbert Kreyszig
Hek7000@gmail.com
Scott Genzer writes, "I changed careers and moved to Norwich, VT, last fall and now run my own business (Genzer Consulting) doing educational data analysis and other education-related consulting with schools based in the U.S. and abroad."
1995
20th Reunion
To take an active role in your Class Reunion activities, please contact Beth Manchester at em2702@columbia.edu or 212-854-4472.
1996
Class Correspondent:
Enrico Marini Fichera
em75@columbia.edu
1997
Class Correspondent:
Kelly Lenz
kal23@columbia.edu
1998
David Yeung, founder of Green Monday, has been named to The Purpose Economy's list of 100 top global pioneers from Asia. David founded Green Monday, a social enterprise that promotes healthy and environmentally friendly living in Hong Kong. His company has partnered with thousands of restaurants and schools to promote vegetarian menu options and has collaborated with numerous organizations to help reduce carbon emissions and promote a greener lifestyle among individuals.
2000
15th Reunion
To take an active role in your Class Reunion activities, please contact Beth Manchester at em2702@columbia.edu or 212-854-4472.
Class Correspondent:
Daisy Chow
daisy@caa.columbia.edu
2001
Class Correspondent:
Catherine Marcinkevage
marcinkevage@gmail.com
Cho-Nan Michael Tsai writes, "I'd like to share some exciting news with the School. First, that my wife Cindy gave birth to my son Kyler in March. Second, I started a charity tech project that provides solar-powered e-readers for children in developing countries. Please visit our site at www.sunnybook.org for more information. I also want to announce a business I'm working on with a group here in LA. It's called WeCram, and it is an academic coach in your pocket. Details at www.wecram.com.
2002
Class Correspondent:
John Morris
jpm53@columbia.edu
Candice Snyder nee Barnes writes, "This July I am getting an honorable discharge after serving seven years active duty as a pediatrician for the Navy, attaining the rank of lieutenant commander. My physician husband and I have two-year-old boy girl twins Jacob and Charlotte, and just added another little girl, Ellie, to the mix this spring. We will be relocating to the North Shore area around Boston this summer. We enjoy reading through our Columbia Engineering magazine!"
2003
Class Correspondent:
Amar Doshi
abd19@columbia.edu
Gareth Eckmann is working for EastBanc, a developer in Washington, DC, as construction project manager on two mixeduse projects in the District. One project includes a new DC public library and residential and commercial uses, the other includes a new fire station for DCFEMS and residential and commercial uses. Gareth and his wife Maggie O'Donnell '04CC welcomed their daughter Alessandra Eckmann into the world on March 21 and visited campus with her for Maggie's 10-year reunion this June.
2004
Class Correspondent:
Eric Rhee
eric.rhee@gmail.com
2005
10th Reunion
To take an active role in your Class Reunion activities, please contact Jonathan Whitford at jw3091@columbia.edu or 212-854-2317.
Class Correspondent:
Devang Doshi
devang.doshi@gmail.com
Devang Doshi writes, "Class of '05! Our 10-year anniversary is around the corner, so make your plans for 2015 accordingly, because we hope to host you back on campus in June. In the meantime, please keep sending us your updates!"
2006
Class Correspondent:
Nick Jennings
nfj2003@caa.columbia.edu
Hilary Libka has joined the Boston Patent Counseling & Prosecution practice group at Cooley LLP, where her practice focuses on domestic and international patent procurement and portfolio management. She also counsels clients regarding litigations, freedom-to-operate/due diligence analyses, and transactional agreements relating to patents and other forms of intellectual property. Hilary is registered as a patent attorney with the U.S. Patent and Trademark Office, admitted to practice before the Court of Appeals for the Federal Circuit, and a member of the Volunteer Lawyers for the Arts of Massachusetts. Prior to joining Cooley, Hilary was a senior associate at the Boston office of Wilmer Cutler Pickering Hale & Dorr LLP and a consultant for the World Intellectual Property Organization Office of Legal Counsel in Geneva, Switzerland.
2007
Class Correspondent:
Tamsin Davies
tamsin.davies@gmail.com
Steven Leung writes, "I currently work at the HK SFC, which is the securities regulator in Hong Kong. I have been in this job for the last three and a half years."
2008
Class Correspondent:
Amy Lin
seas2008.engineeringnews@gmail.com
Laurene Aigrain writes, "After five years overseas, I recently moved back stateside, specifically to Houston, where I work on major capital projects for the oil and gas industry as a facilities engineer. I am traveling as much as I can and seeing old Columbia friends more often since moving back."
Eash Cumarasamy and Christine White were married on May 3 at Columbia University. A Hindu wedding ceremony was performed in Low Rotunda and a Catholic ceremony was held at St. Paul's Chapel. For their honeymoon, they went to the Maldives and Japan. Christine is a second-year surgery resident in urology, and Eash is the vice president of corporate development for an oil and gas company. They live in Manhattan.
2009
Class Correspondent:
Ramya Pratiwadi
ramyap@gmail.com
Tzvi Karoly writes, "My wife and I had a baby boy, Adi, on April 29, 2014."
Mary Theresa Pendergast writes, "I completed my PhD in civil and environmental engineering, focused on membrane science and technology for water treatment, at UCLA in 2014. I recently joined a Bostonbased company, Oasys Water (oasyswater.com), where we are developing low-energy forward osmosis membrane systems for treatment of challenging waters."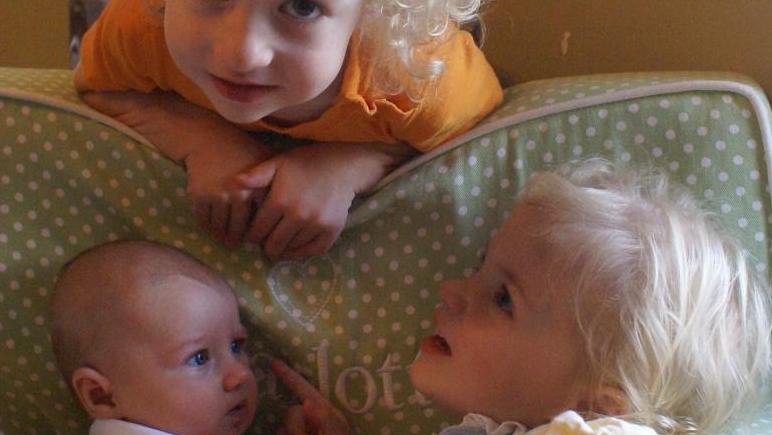 2010
5th Reunion
To take an active role in your Class Reunion activities, please contact Jonathan Whitford at jw3091@columbia.edu or 212-854-2317.
Class Correspondent:
Michelle Madejski
michelle.madejski@gmail.com
Aaron Hochberg has been promoted to consultant at Mars & Co., a global management consulting firm specializing in business strategy and operational improvement for major corporations. Aaron joined the firm's New York City area office as an associate consultant in 2011. Since joining Mars & Co., he has worked as a generalist consultant with many of its high-profile clients in a broad array of industries. His experience ranges from beverages to financial services and from retailing to consumer durables. Aaron has helped clients with manufacturing strategies, labor cost optimization, growth strategies, and many other strategic and operational issues. He is also involved in the firm's professional recruitment efforts.
2011
Class Correspondent:
Justin Merced
jmm2238@columbia.edu
2012
Class Correspondents:
Rebecca Frauzem
rfrauzem@sbcglobal.net
Hannah Cui
hannah.cui@gmail.com
Jibon Health Technologies, cofounded by Mikail Kamal and John Esau, has recently been awarded a $250,000 grant from Saving Lives at Birth (SLAB), a health advocacy group that works with the Bill & Melinda Gates Foundation. The biotech start-up is the maker of a low-cost, lowtech device that aims to reduce postpartum hemorrhage (PPH) in mothers delivering in rural communities and developing countries where PPH persists. The device will soon be tested in two hospitals in Bangladesh.
David Mills married Arielle Victoria Allen, now Arielle Victoria Mills, on June 21.
2013
Class Correspondent:
Mary Byers
mbyers2202@gmail.com
2014
Class Correspondent:
Victoria Nneji
vcn2101@columbia.edu
Peter Xu writes, "I have recently begun my job as an IT developer/ engineer at HP. I am a backend developer on the Mobile App team in the Next Generation Supply Chain Architecture and R&D Group."