Program Notes: Graduate Alumni
Oct 14 2020
Applied Physics and Mathematics
June Lau MS'02, MPhil'03, PhD'06 writes: "Our invention, the laser-free GHz stroboscopic TEM, won the R&D 100 award in 2019. Here's the award announcement and our Instagram."
Sri Aradhya MPhil'11, PhD'13 writes: "After graduating with a PhD in applied physics from the Venkataraman Lab in 2013, I moved upstate to Cornell as a postdoc. I now work as a technologist at Western Digital Corp., where I work on pushing the boundaries of process technologies to make the next generation of enterprise storage products. Our family has now relocated to the Bay Area with two boys added to our family that are keeping everyone busy."
Jingwei Gao MS'19 writes: "As an MS/PhD student, I obtained my Master of Science degree in APAM after many solid courses training and feel very prepared to enter the PhD program. My research focus is on nano-optics and condensed matter physics (low-dimensional materials) in both theoretical simulations and experiments. Columbia Engineering has been so crucial in that it cultivated in me the critical thinking and problem-solving skills that I need for my PhD and future career goals. I would like to take this opportunity to give thanks to the Applied Physics and Applied Mathematics professors for giving me such excellent skills and igniting my passion for research. I am so blessed in this excellent department and look forward to more accomplishments and great works! Besides academics, I've also developed my interests in working out and music, and am now a qualified gym trainer and the singer and guitarist in my own band."
Shelly Weinig MS'53, EngScD'55 writes: "I taught for two years as an assistant professor, but decided that the bureaucracy of academia was not for me and became an entrepreneur and started Materials Research Corp. (The story of that entrepreneurial adventure is in my book Rule Breaker.) 30 years later, the company went public and global and we were acquired by Sony Corporation. I spent five years with them as vice-chair of engineering and manufacturing and accepted adjunct professorships from Columbia University and SUNY Stonybrook. I taught for 25 years pro bono at both universities until the summer of 2019, when I resigned both professorships at the age of 91 so that I could write another book called Breakfast with Shelly. My contributions to electronic materials resulted in my induction into the National Academy of Engineering in 1984, and the French government awarded me in 1988 the rank of Chevalier of the Ordre National de la Légion d'Honneur."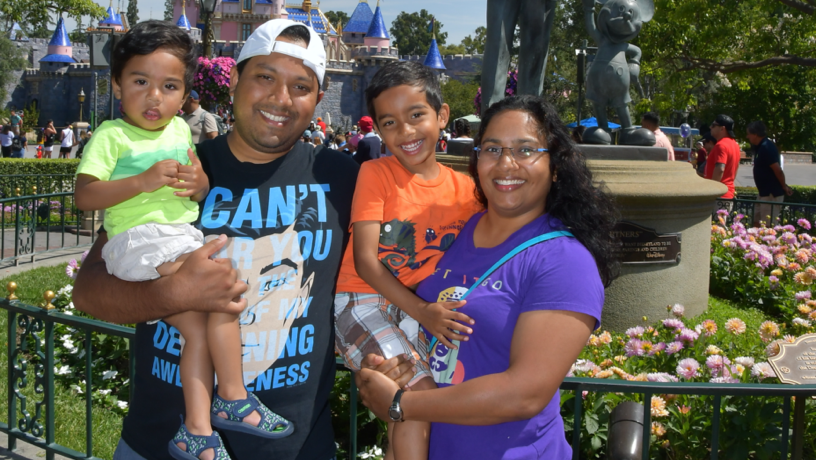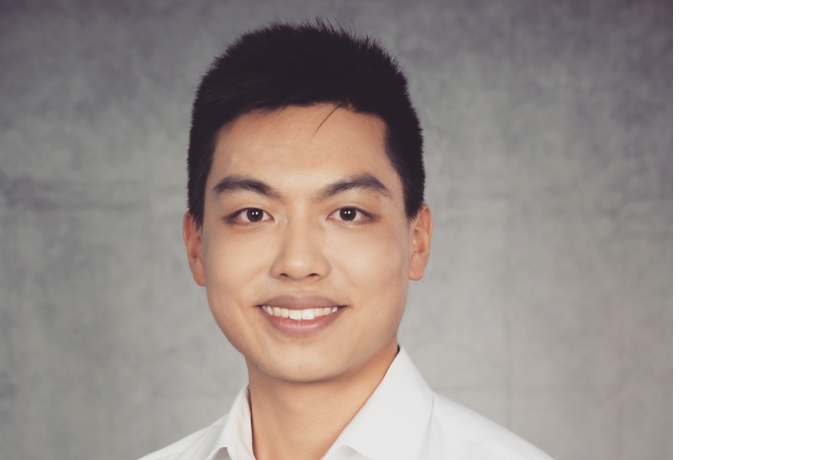 Biomedical Engineering
Kelley Swanberg MS'18 has, with Columbia Engineering co-author Dr. Karl Landheer and principal investigator Professor Christoph Juchem, first-authored a publication entitled "Quantifying the Metabolic Signature of Multiple Sclerosis by in vivo Proton Magnetic Resonance Spectroscopy: Current Challenges and Future Outlook in the Translation From Proton Signal to Diagnostic Biomarker." This work is a comprehensive review of the proton magnetic resonance spectroscopy literature on multiple sclerosis from 1990 to 2018 with a focus on technical methods optimization and is available open-access for download in the November 2019 issue of Frontiers in Neurology.
Brittany Marshall MS'19 writes: "In August of 2019, Professor Katie Reuther of BME and I ran the Youth Sports Lab (YSL) alongside our community partners for the second year. YSL is a week-long summer camp that uses basketball as a platform for science, technology, engineering, math, and sports medicine (STEM+M) education. Middle school students from the Harlem area took part in hands-on activities and sports competitions intended to engage them in STEM+M. They were mentored by engineering students, college basketball coaches, and researchers as they completed a self-directed research project aimed at measuring and testing a variety of basketball attributes. Invited speakers from STEM+M careers led demonstrations on topics such a biomechanics, physiology, and rehabilitation. The goal was to give the participants an opportunity to participate in drills and games with an emphasis on engineering, data visualization, and sports performance to help them understand the connections between basketball and STEM+M."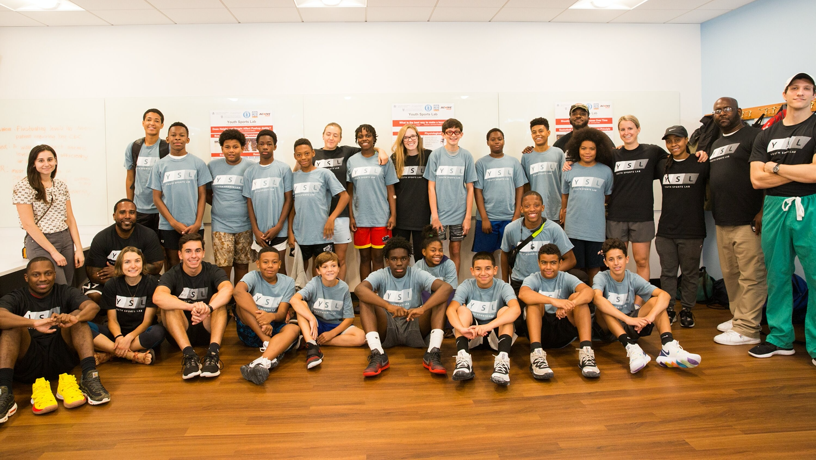 Civil Engineering and Engineering Mechanics
Jack Florentin BS'70, MS'71 writes: "2019 was a breakthrough year. I sold my company and published my book Angels, Elephants and Ants, a whole chapter of which is dedicated to my nine-year experience at Columbia and in New York. My daughter gave birth to twins, and I started a new consulting company that advises companies on financial issues."
Ganesalingam Priya MS'06 writes: "I moved from the NYC Department of Parks and Recreation to Toronto, where I'm now working for the city's Corporate Real Estate Management (CREM) Division. It's been an exciting transition!"
Catherine Sheridan MS'07 writes: "I've recently joined the New York State Metropolitan Transportation Authority (MTA) as a project manager for the transformation initiative. It's an exciting time as we embark on delivering a $51.5 billion, 5-year capital program to improve mobility for the New York metro area."
Anisa Dhimarko MS'10 has been working for Skanska USA Civil for the past 12 years, currently as design-build manager at the LaGuardia Airport Redevelopment Project. She enrolled in an executive MBA program at Fordham University in the fall of 2019.
Erin Zeqja MS'16 is a licensed senior geotechnical engineer at WSP USA Geotechnical and Tunneling Technical Excellence Center in New York City. He has diverse design experience on numerous large-scale geotechnical and tunneling projects that will improve transportation for thousands of people and transform communities, such as the $4.45 billion Phase 1 development of the Second Avenue subway line and the $8 billion LaGuardia International Airport redevelopment program. He has worked on projects in all phases of development, including feasibility studies, detailed design, and construction. Since completing his Master of Science in civil engineering at Columbia University, Erin has been an active board member of the American Society of Civil Engineers Metropolitan Section Geo-Institute and International Technical Groups and a member of Engineers Without Borders.
Jihad Maksad MS'18 writes: "In parallel with my full-time role as a consultant specializing in program and cost management at AECOM, I had the privilege to be course leader for the Columbia University online course in construction project management provided by Emeritus, allowing me to guide and collaborate with over 80 course participants from around the globe. I've also had the opportunity to mentor Columbia University students via the Center for Buildings, Infrastructure, and Public Space founded by Dr. Feniosky Peña-Mora and exchange ideas with Dr. Ibrahim Odeh about his exciting Global Leaders in Construction Management (GLCM) program. To end the year, I treated myself to a Euro trip that included the cities of Naples, Pompeii, Rome, Vatican City, Florence, Nice, Monaco, Valencia, and Athens."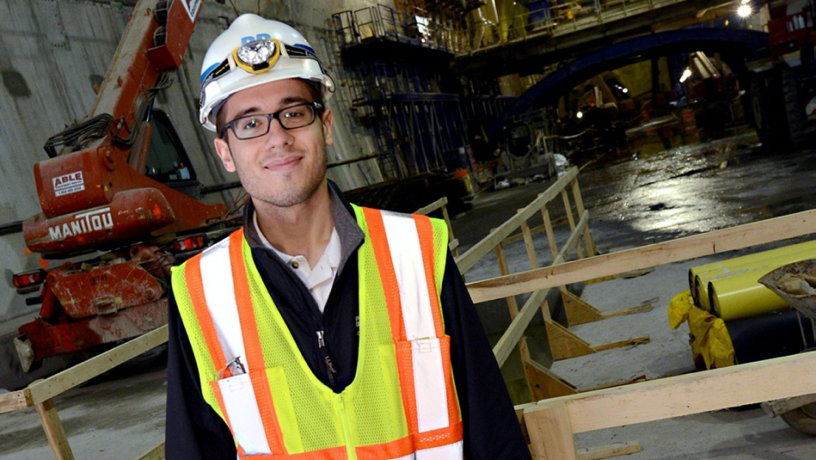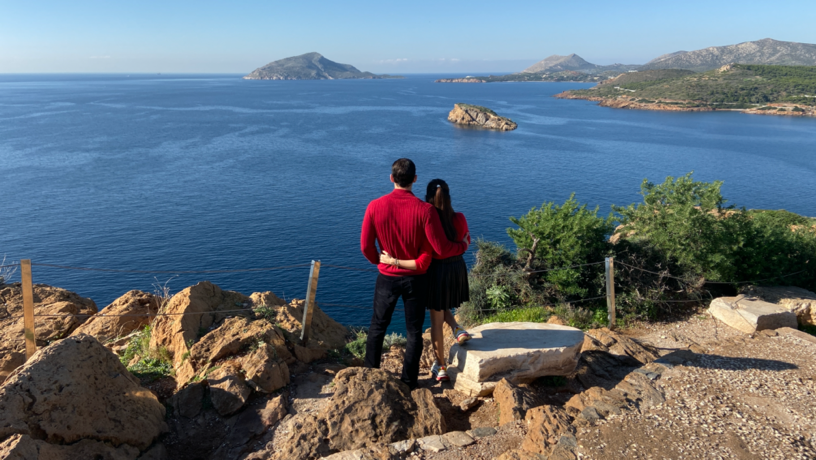 Computer Science
Frederick Korz MS'93, MPhil'94 writes: "I am beginning my eleventh year at Google, where I am a release engineer automating software release processes. On summer nights and weekends, I have been teaching small boat sailing and training other instructors as a member of the volunteer nonprofit SEAS Westchester for nearly 20 years, which include four years serving as the organization's head and eight years running its instructional program."
Gokhan Gelisen MS'06 writes: "Hello to all Lions from the Edge of the World near Riyadh in the Kingdom of Saudi Arabia."
Iris Zhang MS'17 writes: "In 2016, a scholarship I received from Columbia's Womxn in Computer Science student group to attend that year's Grace Hopper Celebration, the largest conference for women in computing, forever altered the course of my career. In 2019, in my dream field of video gaming, I advocated for my company to attend this same conference to tap into its strong pipelines for diverse entry-level and early-career talent in tech. I'm happy to say Riot Games attended this year's GHC19 with 25 engineers and engineering managers as a sponsor. My dream career and continued advocacy for diversity in tech was made possible by the initial support of my ambitions by Columbia University and the WICS group!"
Alon Grinshpoon MS'18 writes: "After graduating from Columbia Engineering in 2018, I founded echoAR, a cloud platform for augmented reality (AR) that provides tools and server-side infrastructure to help developers and companies quickly build and deploy AR apps and content. We are now backed by Techstars and received grants from Y Combinator, Verizon, and NYC Media Lab. We won the DevProject Award 2019, were named among the 2019 Most Fundable Companies and one of the top 25 finalists in Sir Richard Branson's Extreme Tech Challenge (XTC) 2019, were featured on The Hill, Bold TV, and Ynet, and were mentioned on Entrepreneur.com and Business Wire. In 2019, we added two Columbia Engineering graduates to our team, were incubated at RLab, the nation's first city-funded center for AR/VR tech supported by Columbia University, and resided at the Columbia Startup Lab. Many thanks to Professor Steven K. Feiner and Carmine Elvezio of the Columbia University Computer Graphics and User Interfaces Lab in the computer science department for putting me on this journey."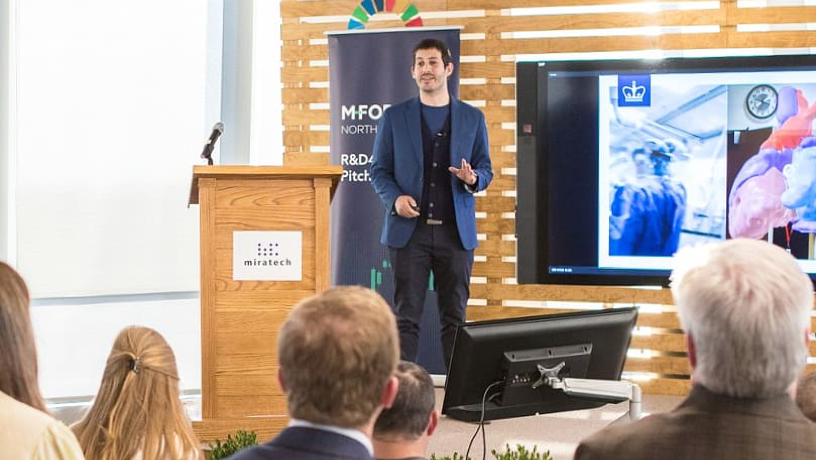 Earth and Environmental Engineering
Suzanne Young Bell MS'82 writes: "Happy to say that we now have two SEAS graduates in the family. Our youngest (of three) daughters, Priscilla Bell, is a member of the SEAS class of 2019. Her degree is in earth and environmental engineering, and she left us in Silicon Valley for a job as a project engineer for a solar company in Raleigh, NC."
Sharon Collins MS'99 writes: "I was elected last spring to the Community Education Council in District 6, advocating for all students attending public schools in Harlem, Washington Heights, and Inwood. On CEC6, I serve as the recording secretary. I am thrilled and humbled to be elected to this position, and look forward to contributing to improved educational outcomes for children living in upper Manhattan."
Pablo Cassorla MS'16 writes: "A few years after graduating, I founded Remote Waters, a startup that provides clean water to communities using inverse osmosis. Integrating the latest technology, Remote Waters takes advantage of solar energy to reduce the cost of purifying water from seawater or contaminated sources. On September 30, we invited community members in Chile to see the demo project and enjoy a water tasting. You can find more information at our website."
Anthony Armao MS'17 writes: "I'm extremely proud to be an alumnus from Columbia University. It was always a dream of mine to be able to attend an Ivy League school, and it gave me the training, knowledge, and work ethic to become a project manager for large NYC projects only two and a half years after finishing grad school.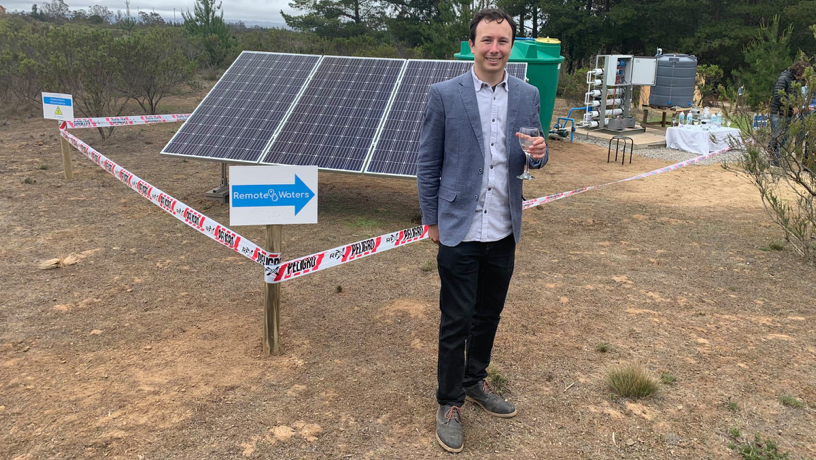 Electrical Engineering
Michael Otten MS'65 writes: "This fall, I was the principal organizer of a major nonpartisan election reform event with over 450 registered attendees at the NYC Bar Association with Harvard professor Michael Porter, NYU professor Timothy Naftali, Wisconsin business executive and political activist Katherine Gehl, and Pulitzer Prize winner Sheryl WuDunn. We are continuing our efforts to improve our democracy with specific process reform initiatives, such as ranked choice voting (passed for NYC on November 5) and opening primaries to enfranchise the millions of voters who are not registered as Democrats or Republicans."
Thomas Fowler MS'73 published a book on observational astronomy titled The View Through Your Telescope and How to Make it Better, which deals with the use of photographic methods to overcome visual limitations. The book, very theoretical in parts, also discusses matters including telescope performance limitations, optimum eyepiece selection, and preferred telescope types for various applications.
Mariola Strahlberg Kind MS'76 writes: "My Columbia University degrees in electrical engineering and computer science and my work at Bell Labs were great, but just a start for me. There was so much more that I needed. My colleagues, family, and everybody around me were so stressed with little time for anything else but work. I went back to school and have been in a private Japanese acupuncture practice since 1999, working with people one-on-one, creating an environment to help balance their work lives, and bringing them health and well being. For their children, I created the nonprofit Shining Mountain Center for Peaceful Childhood, dedicated to Janusz Korczak, the Polish-Jewish pediatrician, educator, writer, and children's rights advocate who wrote over a century ago in one of his seminal books The Child's Right to Respect: 'A new generation is growing up, a new wave is gathering. They appear with their vices and virtues. Give them conditions for better development.'"
Brian Swain BS'85, MS'87 writes: "I've recently published my eighth book and my first short story collection, The Book of Names. The collection explores a diverse range of themes and emotions, including bravery, greed, legacy, and hope. In early 2020, my first children's title Hegel and Hobbes Have an Adventure will be published."
Pinkesh Shah MS'92 writes: "Recently I transferred internally to Intel's Network Platforms Group in Chandler, AZ. My focus is on analyzing the performance and power of communications workloads on Intel platforms."
John Thomas MS'02 writes: "I graduated with a PhD in EE in fall 2019, not long after my first child was born in June."
Hideki Kinoshita MS'06 is currently working as a senior rail systems engineer for Hatch on NJ Transit's $302M positive train control (PTC) project in Newark, NJ. PTC enhances rail safety by monitoring and controlling train movements. Using GPS technology, Wi-Fi, and high band radio transmission, PTC is capable of automatically controlling train speeds and movements, thereby reducing the risk of accidents due to human error. At the 2019 Philadelphia Marathon, Hideki completed his 250th lifetime marathon. He began marathon running at the 2008 Yonkers Marathon. He has since completed a full marathon distance or longer in all 50 states, 17 countries, 5 Canadian provinces, and 6 continents, in addition to raising over $89,000 for charities focused on pancreatic cancer research, combating PTSD in military veterans, providing free medical treatment for 9/11 first responders, and helping those who are combating homelessness.
Shikhar Kwatra MS'17 writes: "This year has been filled with excitement and wonderful moments, from being featured on the IBM talent channel and sharing viewpoints on becoming one of the youngest Master Inventors in IBM, to being a part of IBM Ambassador's influential people list. I had the opportunity to collaborate and burn the midnight oil with an amazing pool of talent, cranking out different ideas/proof of concepts (PoCs) in order to achieve 160 plus patent files and numerous patent awards to date. At the same time, I've had the honor of presenting my inventions at various conferences/occasions and encourage engineers across the globe to think from an inventive mindset. IBM posted a blog following my interview with their team, which has indeed been a very humbling and delightful experience.
Yuchen Liu MS'19 writes: "A lot of things have changed in my first year out of school, and I'm thrilled to embrace so many changes! I'm working in the autonomous driving industry right now, and building something from scratch feels so good. Hopefully I can really contribute something to everyone's next trip—in an autonomous way!"
Industrial Engineering and Operations Research
Sunder Singh Thakur MS'63 writes: "I headed India Club while completing my MS and doctorate, and was invited to meet with Prime Minister Indira Gandhi and President Dr. Jakir Husain in New York as an India student leader. I then joined IBM HQ as a business scientist in July 1967 and worked on projects developing solutions to unique problems facing IBM HQs, groups, and divisions until 1980. Most of the approaches and results were generalized and presented at national and international meetings of the Operations Research Society of America and the Institute of Management Sciences. In 1974, I founded a junior high school in rural North India, which became an intercollege for girls and later became a degree college. In 1992, I accepted an international assignment to set up IBM India. I started project management training and formed Project Management Institute chapters in India to provide PMP certificates in Chennai, Hyderabad, Pune, and Delhi, serving as head of the IBM Global Liaison Office until I returned to New York in 1999. I took early retirement from IBM to dedicate time to build smart communities in rural India in 2004."
Carlos Duno MS'71 writes: "I have been living in Santa Fe, New Mexico for 25 years. After many years of owning an executive search and staffing company, I am now an exit planner with NAVIX, an industry leader. I do executive coaching as well."
Tudor Pascu MS'03 writes: "I've lived in Taiwan since 2008 and became the president of CCIFT (the France-Taiwan Chamber of Commerce) last year. At the annual gala, we had the honor of receiving Mayor Ke of Taipei and the French ambassador for a French riviera party!"
Krystle Palmer MS'05 writes: "I was recently appointed City Treasurer here in Burbank, California. It was covered in the Los Angeles Times.
Evgeny Aleksandrov MS'08 writes: "2019 was an exciting year! We officially launched a product at Kiwi Insurance and worked closely with Columbia students to better understand our potential customers. We are set for yet another successful year with the roll out across more states and scaling the business."
Emily Long MS'16 writes: "After graduation, I worked as a business analyst in the financial industry. At the same time, I became a mother. It's hard to be a working mother, but I did it. Things are better, and I cannot thank Columbia University more. Studying at Columbia has been the best thing, and through all the hardship, I know I'm stronger and better. And my daughter is three years old now, so I'm happy!"
Soundarya Balasubramani MS'19 writes: "I like to say I have two jobs, one as a product manager at Salesforce and the other as a freelance writer. Since graduating, I have been immersing myself in those two jobs, traveling (took a few solo trips, one of which was to three countries in Southeast Asia), reading (on my way to hit a 22-book milestone this year), and music (a childhood dream, you could say). But really, I've been trying to simulate the learning environment I had at Columbia. At a university, it happens by default. But once you're outside, it's on you to become your own teacher."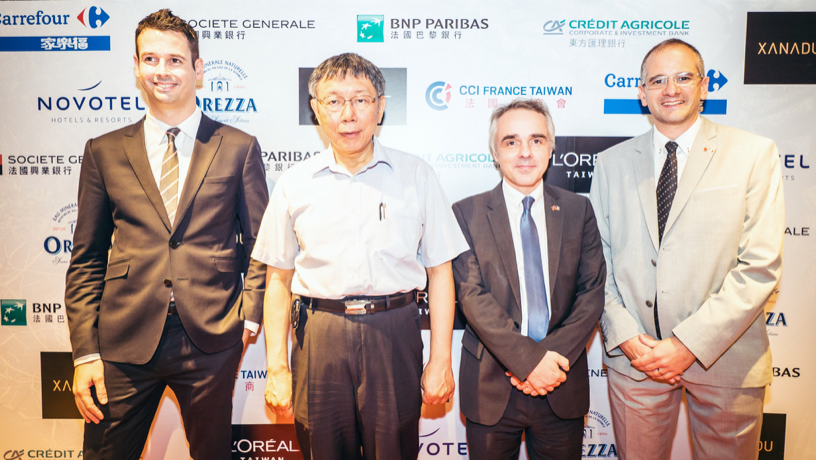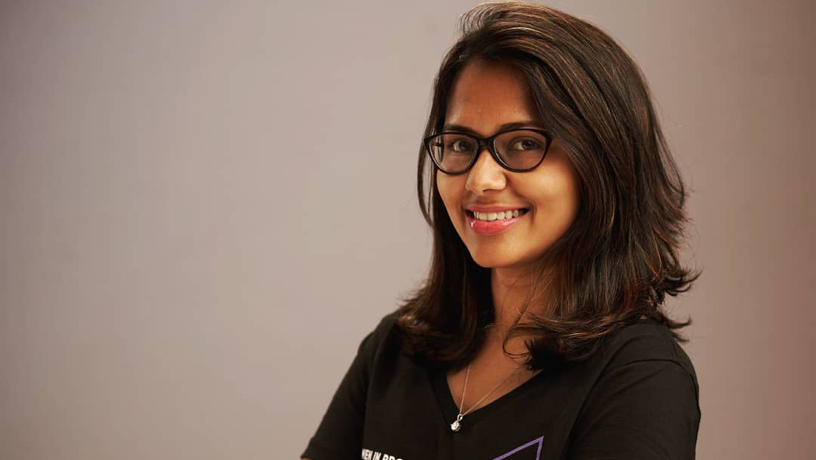 Mechanical Engineering
Wilbur Shapiro MS'59 writes: "Since my retirement in 2005, at the age of 75, I have dedicated myself to writing. I have six self-published books on Amazon and, as I approach my 90th year, I intend to continue. One of my books Oil Free is engineering-related as it discusses the development of an oil-free engine. I believe that having a mission at an advanced age is what keeps the juices going."
Karim Abdallah MS'17 writes: "2019 was quite a year! Travel, work, personal experience, and even politics all were part of my year. I visited mainland China for the first time in my life—a truly eye-opening experience and one less country on my checklist! I witnessed a consumer electronics mass-production line for the first time in (you guessed it) mainland China. To see the product of my team's work and the commitment for quality on display on the shop floor was truly awe-inspiring. I managed my first reports, successfully dealt with my first major "crisis" at the office, learned two new codebases, and went on to release software to more than two million robots worldwide. I had the misfortune to have had relatives pass away—a lesson in humility and appreciation of life. Finally, I witnessed my people at home in Lebanon take up to the streets and claim their country back from corrupt politicians in the most Lebanese way: with dancing, singing, and good food!"
Mikhail Gofman MS'18 writes: "Since graduating from Columbia, I have been working full-time on my startup Green Think Energy. We are a Solar Photovoltaic (PV) design and engineering company looking to lower the soft costs of solar PV installation through automation. Thank you to Columbia University for subsidizing our WeWork space at the Columbia Startup Lab over in Soho during my first year after graduation."