Letter from Dean Mary C. Boyce
Oct 16 2020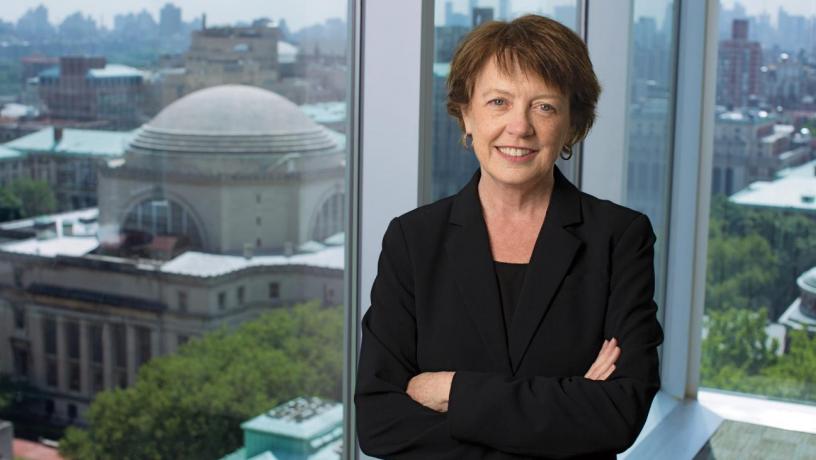 This issue of our magazine comes at a time of great uncertainty and global disruption, as we collectively confront so many challenges—from the impact of COVID-19 to climate change to social justice and equity. These challenges also bring us together as a Columbia community and further reinforce our commitment to propelling our education and research missions.
More than ever, we are committed to providing the best education to our students. We introduced new programs and mechanisms to engage our students remotely over the summer—from a set of exciting Columbia Design Challenges focused on timely challenges to faculty-industry projects to short courses. For the academic year, part of that commitment has been a transition to a three-semester model that will open up new avenues for learning and engagement both in-person and online and connect students to the amazing innovation and creativity of our community, one that has come together in remarkable ways to address this moment.
Among the many vital issues facing society, we know that global sustainability and confronting our climate future remains one of the most serious global challenges of our time. As engineers and applied scientists, we are uniquely qualified to create solutions that will make a positive and lasting impact. The challenges brought about by a changing climate require a multipronged response from all sectors of society, but especially from those with technical capabilities and experience-based insights. As you may have heard, earlier this year President Bollinger announced a new school at Columbia focused on climate. We have long worked with our sister schools and institutes on environmental research and this new endeavor will help further advance this work.
In this issue, we hear from several faculty who are at the forefront of some of the most promising research in resilience, adaptation, and mitigation. From building a fuller picture of the challenges faced by coastal cities, to advances that will curb and even capture and transform carbon, to innovative ways to manage the risk of new technologies, they are ushering in a future of possibility and optimism in an area where the news often provokes anxiety and pessimism.
In addition to climate, faculty across the university continue to bring innovation to new social challenges. Our professors are working in areas as diverse as algorithms to predict structural stability in infrastructure, cell engineering, devices that can translate brain signals into speech, novel methods for analyzing the resilience of financial networks, and methods to improve emergency response with the help of automation and robotic actors. We're also featuring a roundtable discussion with Columbia experts in engineering and cancer. This fascinating discussion explores our excellence as a global hub for advanced research and methods and touches on a range of topics, from the future of translating AI concepts from other disciplines to medicine to what truly personalized medicine could look like. Though our cancer research transcends our biomedical engineering department, the strength of this department—celebrating its 20th anniversary this year—is the foundation for success in addressing cancer and disease and has become a powerhouse for research translation and entrepreneurship.
As a research institution with a teaching mission, we are never forgetful of our duty to educate leaders for a changing world. In these unprecedented times, our students' need for support will be great. I am incredibly grateful for the generosity and solidarity shown by our alumni community in response to current circumstances. In this issue, we spotlight the Columbia University Alumni Association of Hong Kong, which has done so much to bring alumni together over the years and has raised funds enabling our School to name the first Hong Kong Alumni Engineering Scholar last fall. This is just one example of the ongoing strength of our worldwide Columbia network, which has never been more apparent.
Please continue to stay safe and be well.
Mary Cunningham Boyce
Dean of Engineering
Morris A. and Alma Schapiro Professor