Program Notes: Graduate Alumni
Nov 07 2019
Applied Physics and Applied Mathematics
Xinpei Geng MS'19 writes: "After graduating from Columbia, I joined Huawei as a chip engineer—it's a critical time because the company's facing a lot of pressure from the US government. I'm now working on the development of a CPU chip for servers, and traveling is a part of my life. I do believe what I learned from Columbia can help me go through all these difficulties."
Manju Prakash MPhil'82, PhD'85 writes: "I was invited to participate in the 2019 summer research program on turbulent life of cosmic baryons at the Aspen Center for Physics in Aspen, Colorado. This provided me an opportunity to investigate the history of the early universe using primordial gravitational wave signals generated by the hydro-magnetic turbulence excited in the early universe, potentially carrying imprints of the processes that took place microseconds or less after the universe was born. The meetings took place in the scenic mountains where participants focused on exploring new ideas and forging collaborations for future research in plasma turbulence."
Changmin Shi MS'19 writes: "Since graduating from Columbia, I have been a PhD student at the Department of Materials Science and Engineering at the University of Maryland, College Park. Columbia Engineering indeed cultivated in me the critical thinking and problem solving skills that I need to pursue my PhD and future career goals. I would like to take this opportunity to give thanks to materials science and engineering professors at Columbia for giving me such excellent skills and igniting my passion for my research in the future."
Jingyi Zhuang MS'19 entered the Columbia Department of Earth and Environmental Sciences.
Biomedical Engineering
Mohi Ahmed MS'19 writes: "Since graduating in May, I have started a contract engineering position at Baxter in the Chicago area, launched a new poison ivy lotion product with my new small business, Aitex LLC, and started trading luxury watches as a side-business. You could say I enjoy keeping myself busy!"
Yannan Chen MS'19 is pursuing a PhD in biomedical engineering at Columbia University.
Gregory Farrell MS'71 writes: "I worked on developing clinical lab analyzers, primarily in hematology. I specialized in sample handling and system fluidics. When I retired from Bayer Diagnostics in 2003, I consulted in the same field for about ten years, then retired."
Hanze Hu MS'19 is pursuing a PhD in biomedical engineering.
Xinhui Li MS'19 is an assistant research engineer at Child Mind Institute.
Michael Moussourakis BS'99, MS'01 is a marketing professional with a technical and engineering foundation. He has spent over eighteen years in the biotech, pharmaceutical, medical device, and laboratory industry in companies both large and small. He has held progressive roles in technical marketing and product management. He has experience in both the manufacturing and vendor side - technically as well as commercially. He is looking to leverage this experience.
Ding Tang MS'19 writes: "I am currently pursuing a PhD in biomedical engineering at Columbia University. My master's degree has laid a solid foundation for many areas in engineering science. I am very grateful for the cultivation of my Alma Mater and hope to contribute to the development of human society through what I have learned in the future."
Neil Thompson MS'06 added children's book author to his repertoire after years of working as an engineer in the medical device industry. His book Ask Uncle Neil: Why is My Hair Curly is about his nephew asking him why his hair is the way it is, to which Neil uses science to answer the question. A strong proponent of STEM in the black community, Neil hopes his book will encourage more black kids to pursue STEM education. To learn more about the book, visit askuncleneil.com.
Chemical Engineering
Maria Biddle MS'76 writes: "I have five beautiful granddaughters. Currently I teach high school chemistry and coach fencing. My hobbies are playing classical guitar and backgammon, though not simultaneously!"
Saumya Gulati MS'17 writes: "After graduating with my master's in chemical engineering, I started my PhD program at the University of Louisville, KY. I currently work at the Conn Center for Renewable Energy Research with research focused on making tandem semiconductor microparticles for solar-driven water splitting reactions to make hydrogen fuel. I recently attended a weeklong photovoltaics workshop at NREL, CO. It was a great experience working with the country's greatest scientists and researchers."
Elizabeth Podlaha-Murphy MS'92, MPhil'92 was recently appointed chair of the Chemical and Biomolecular Engineering Department at Clarkson University in Potsdam, NY.
David Richman BS'54, MS'56 writes: "A chemical engineer focused on nuclear science applications, I worked at Brookhaven National Laboratory from 1955 to 1958 and then at the Atomic Energy Commission (AEC) focused on support of basic research at national labs and universities. My activities provided resources in support of those far more able than I would ever be to pursue basic research in chemistry and chemical engineering. I became involved in policy activities as well. In the early 1970s as the Department of Energy (DOE) was being established, I was involved in analysis, planning, and implementation for research programs to meet needs for new sources of energy. I retired from DOE's Office of Energy Research in 1992. In 2004 I participated in establishing—with AAAS backing—a retiree volunteer program for STEM education assisting local teachers. For its continuing success, I received in 2016 the American Institute of Chemical Engineers (AIChE) National Award for Service to Society."
Napoleon Stavropoulos BS'54, MS'56 writes: "I live in Fort Lee, New Jersey. My health is good and I still enjoy playing tennis, though my leg stability limits playing to 15 to 30 minutes."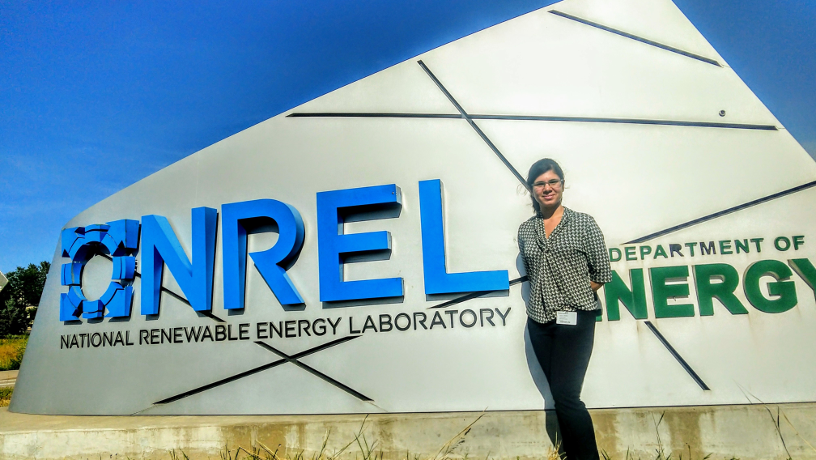 Civil Engineering and Engineering Mechanics
Andy Callegari BS'62, PhD'66 and his wife, Susan, celebrated their 50th wedding anniversary in April with a party for 50 relatives and friends. Marshal (Mickey) Greenblatt BS'62 and his wife, Nancy, were happy to join in the festivities. Andy met Susan while he was studying for his PhD in engineering mechanics under Professor Mort Friedman, later vice dean. Andy taught and researched for years at NYU's Courant Institute (the Applied Mathematics Department) and SUNY Purchase. Later, he worked for Exxon Mobil in Princeton, NJ, and Fairfax, VA. He retired in 2007 and has resided in Arlington, VA, since then. Susan and Andy will be moving to Seattle to be close to their family.
Elias Charara MS'15 writes: "After graduating with my master's in construction management, I worked for three years in the construction division of DDG Partners, a real estate developer based in Manhattan that has now expanded into Boston, Miami, and soon Chicago. From September 2018 to July 2019, I pursued a 10-month MBA at INSEAD in Paris, and I will be starting a new job as a consultant with Strategy& Dubai, one of the top consulting firms in the Middle East."
Wen Chung EngScD'68 writes: "The article 'Plastic, Plastic Everywhere' in the Spring 2019 issue of Columbia Magazine is very important for our planet. Some foreign governments prevent the use of products such as plastic-eating bugs, which is inappropriate. I am currently doing research on appropriate materials for concrete structural products to reduce the deficiencies on its heavy weight and cracks. These plastic wastes can be economically processed to incorporate into concrete materials for the large quantity use of paving and structural members. Some public agencies may be able to help financially to initiate research and lab tests at the beginning. Please let's work together on this difficult task."
Ahmed Jaddi MS'61 participated in the design of the Jefferson Memorial and the Gateway Arch in St. Louis, MO, and supervised the fabrication of Pittsburgh Des Moines Manufacturing in Warren, PA (1963–65). He then participated in the design of the Boeing 747 (1967–69). He is currently president of Jaddi Consultants, Inc. Architectures-Engineers (1971–2019). He and his wife, Ellanora, live on Camano Island, WA, and in Phoenix, AZ. They have four children: Adnan, Sabica, Rehan, and Salman.
Kevin Li BS'02, MS'07 will celebrate his second year as president of the Columbia Club in Beijing. Since taking the alumni leadership role in 2017, Kevin has organized dozens of events in Asia's biggest alumni club. Popular events in recent years include the screening of the documentary RBG, a New Year concert featuring Music Performance Program Director Magdalena Stern-Baczewska, and a Dragon Well tea-picking party in Hangzhou, China. According to Kevin, young alumni often mistake him as a full-time development employee for Columbia. He in fact has a day job as a partner in Deloitte China's risk advisory practice. In June, Kevin shared his volunteering experience with over 70 alumni leaders across Asia at the biannual Columbia Alumni Leadership Weekend held in Singapore."
Gisele Passalacqua MS'15 writes: "I have been working as a geotechnical engineer at AECOM for the last three years. Last year, I was selected as a 'high potential' employee to participate in a seven-month, 100+ hour leadership development program called LIFT. In 2017, I was an adjunct professor at the NYC College of Technology (CUNY), where I taught a class in soil mechanics. In 2018, I published and presented my first paper at the Deep Foundations Institute (DFI) Conference in Anaheim, California. This year, I had another paper accepted for the same DFI conference in Chicago. I served as the treasurer of the ASCE Diversity & Inclusion Committee in the Metropolitan Section. I am a member of the Women in Deep Foundations Committee advocating for women in the geotechnical engineering field. I am also very active at AECOM, where I am part of the Office Committee (great place to work), was appointed as the Office Communication Lead, and am currently the content manager of the geotechnology website."
Computer Science
Zhicheng Ding MS'19 is a software engineer at Microsoft.
Christopher Dorn BS'86, MS'88 writes: "Malisa and I welcomed our second child, Carl, who joined his three-year-old brother Christopher in December. I continue my career in the US Foreign Service—I am currently stationed at the US Embassy in Stockholm, Sweden, where I manage the political affairs unit. Previous posts include Moscow, Vladivostok, Baghdad, Managua, and headquarters tours in Washington, DC."
Gokhan Gelisen MS'06 writes: "Dear family and friends, I hope this little note finds you and your loved ones well. It is like yesterday that we were sitting at Low Steps and enjoying the sun. I certainly do miss it. I have been involved with many construction projects all around the world since graduation. Who knows where I will be the next time you hear from me, but wherever I am, a part of me will still be sitting at Low Steps. I remember we used to play backgammon on those steps. Keep rolling the dice!"
Akira Kawaguchi MS'90, MPhil'96, PhD'98 writes: "Doing well as a professor and department chair at the neighboring City College's Department of Computer Science. It has now been over 20 years since school and over thirty years in Manhattan, and I am raising two boys in a small apartment. Drop me a line if you remember me."
Frederick Korz MS'93, MPhil'94 has been a software release engineer at Google since 2010 and is now supporting around 2,700 software engineers, test engineers, and similar roles around the globe with automating reliable releases of their publicly released and internal software products. He recently connected with around 30 incoming students from Columbia's academic success program in a panel and individual Q&A held at Google in New York City. He has been volunteering nights and weekends for his 19th consecutive year with the chapter in Westchester, NY, of the Society for the Education of American Sailors (a different "SEAS"), an organization that he headed from 2009 to 2013 and that teaches small-boatsailing students as well as new instructors.
James Lap MS'87 writes: "I left a Wall Street position to assume the directorship of the computer center at City Tech-CUNY at MetroTech Center in downtown Brooklyn. There, I designed and launched a student information management system (SIMS) in 1990, which was adopted by many other CUNY campuses. I also managed the office automation department, which was then promoting PCs at the school. I have been teaching computer science in its CS department since 1988. I joined the International Congress of Mathematicians (ICM) in 1994. I was elected as the fifth president of the Vietnamese Association for Computing, Engineering Technology, and Science (www.vacets.org) for the 1999-2000 term. VACETS had approximately nine hundred overseas Vietnamese scientists in 20 different countries in the world. My recent trips to international mathematics and CS conferences include Italy in 2008, Japan in 2009, India in 2010, Germany in 2011, England in 2012, Brazil in 2013, South Korea in 2014, Turkey in 2015, and Greece in 2016."
Yazhuo Nan MS'17 writes: "I'm working as a software development engineer at Amazon Global Store doing second-level design and development work."
Il-Pyung Park MS'87, MPhil'93, PhD'94 writes: "I am currently president and chief technology officer of LG Electronics. Previously, I was EVP and CTO of Harman International. I am also known as I.P. Park."
Rick Penza BS'87, MS'11 is a senior software engineer at Owl Cyber Defense.
Dan Perry MS'86 writes: "I spent decades at the AP, most recently as Cairo-based Mideast Director, and, before that, heading Europe and Africa, the Caribbean, and points beyond. I currently run bizdev/strategy at a tech firm that specializes in digital products for brands and publishers and dabble in writing on world affairs, tech, and culture."
Boya Song MS'19 is working at Airbnb.
Malini Krishna Srikumarannair Sasisobhana MS'19 writes: "I will be joining Amazon Web Services as a security assurance consultant."
Peter Thermos MS'01 is the CEO of Palindrome Technologies, an applied cyber security research and analysis company with expertise in hardware, software, and communication standards. The company has customers in the telecommunications, government, health care, education, financial, energy, and retail industries. Its team focuses on core infrastructure and consumer technologies that have direct societal impact. Their research involves security, reliability, performance, and scalability design and analysis of emerging technologies such as edge computing, software-defined infrastructure, 5G communications, blockchains, and Internet of Things (IoT) systems. The research results help customers secure communication and computing systems. The team also collaborates on academic research labs including the Internet Real-Time (IRT) lab at Columbia University and the Center for Security, Reliability, and Trust (SnT) at the University of Luxembourg. The team is always looking for talented individuals who like ethical hacking and solving challenging technical problems.
Data Science
Yue Chang MS'16, MS'18 writes: "Upon graduating from the MS in Data Science program I had an offer from a startup called Revelio Labs and worked as a data scientist there for one year. After that, I joined Google."
Andy Enkeboll MS'16 writes: "I'm teaching data science at Flatiron School, a boot camp for adult career switchers. If you know anyone who's interested in jumping into DS but can't commit to a multiyear master's program, send them my way!"
Yunsi Zhang MS'18 writes: "I am working as a data scientist in the insurance industry. I mainly build underwriting models for underwriters, build machine learning models for different BU purposes, and also do some text mining projects trying to apply more NLP approaches to solve practical problems."
Earth and Environmental Engineering
Sharon Collins MS'99 writes: "David de la Nuez MS '99, MPhil'01, PhD '07 and I met at Columbia University, got married, and now have two beautiful children attending New York City public schools. Our wedding announcement appeared in the New York Times. This spring I was elected to serve as a parent representative to serve on the Department of Education's Community Education Council for District 6. As a teacher and parent living and working in Upper Manhattan, I am excited for this opportunity to represent my community and advocate for all children in Harlem, Washington Heights, and Inwood."
Subhabrata Das PhD'19, MPhil'19 writes: "I completed my doctoral and master of philosophy degrees from Columbia University in February 2019 in the area of soft matter and fluid mechanics, following which I was a research intern at the United Nations Department of Economics and Social Affairs for a couple of months. Currently, I am working as an entrepreneurial senior research scientist at Avantor-VWR in the area of biomaterials, drug delivery, and biophysics. Apart from engineering and scientific research, I love consulting, traveling, and advising businesses on how to plan, invest, and save."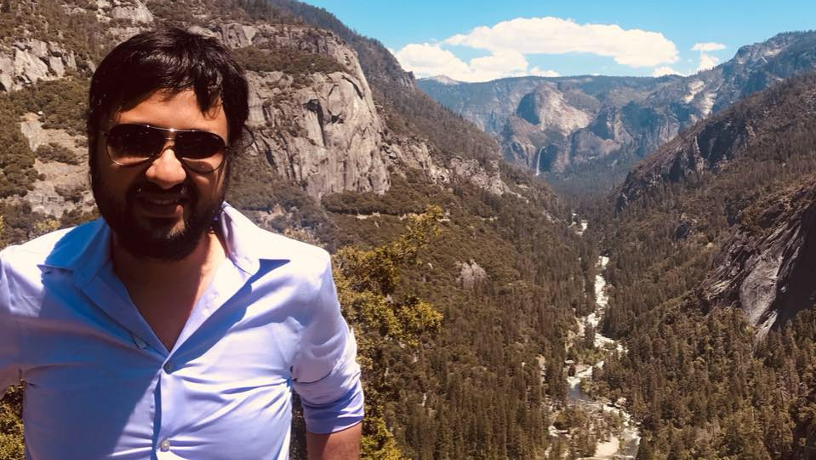 Electrical Engineering
John Arroyo MS'06 writes: "I became a Forbes Technology Council member and started a new role as Chief Architect at Entertainment Partners in the Los Angeles area."
Xing Lan MS'17 writes: "After graduating, I began working at Amazon as a full stack software development engineer. I learned how to design industrial APIs, how to write web UI, and how to design database models in AWS and DynamoDB. I also learned the operation of web services and how to maintain a robust service. I also reduce the latency of our services."
Joel Levitt BS'59, MS'60, Eng'65 writes: "After receiving my BS in 1959, I stayed at Columbia for my MS in electrical engineering, my MA in physics, and my EE (professional degree). I taught at Pratt Institute and became their leading developer of course-related software (FORTRAN, BASIC) until their School of Engineering closed in 1993. I stayed at Pratt to teach physics and computer programming (C, C++, JAVA) until I retired in 2014. I am most proud of my general nodal-analysis program in Basic. Most said it couldn't be done due to the lack of native complex variables, but my routine for evaluating an NXN-complex determinant was more immune to under/overflow than commercial programs in other languages. My present almost-finished project is a mouse-free drawing program (Processing) that allows precise control of multiple moving shapes (e.g., rotating polygons changing size and color) with no hand dexterity required. Any interest in beta testing? Email [email protected]."
Neil Marmor BS'64, MS'67, EE'69 writes: "Class of '64? Impossible! But life is good, per my three 'prime parameters': I am in good health (for my age), I can still find my car after parking at the mall, and I can pay my rent every month. Occasionally, I look at the few textbooks I have saved and wonder how I ever passed Theory of Nonlinear Networks by T. Stern. I must have been a hard-working undergraduate. I continue to read to little kids and assist with getting situationally homeless people back on their feet. The culture scene in San Diego is good (though it's not New York City). I have some good friends. I read at least one or more books per month (try The Happiness Curve—it provides a gratifying spin on youth, middle age, and the 'golden years'). I am indeed living long and prospering, which makes me one very fortunate fellow. If you're ever in San Diego, let's swap stories and catch up."
Josh Radoff MS'99 writes: "I lead WSP's national (US) built environment sustainability team. We support our clients' efforts to pursue decarbonization, health, and resiliency on a wide variety of project types, including new master plan neighborhoods, airports, high rise buildings, schools, and corporate portfolios, both new and existing."
Ashish Sharma MS'06 writes: "I currently work at Deloitte in the technology consulting practice in Mumbai advising clients across various industries such as banking, telecommunications, government, etc. across Asia, the Middle East, and Africa. I have been traveling extensively to the Middle East in Dubai (twice this year) and have also been to New York lately. I have also lead the Mumbai chapter of the Columbia Alumni Association (CAA) for more than three years now, organizing engaging events for alumni around the year. I served as a board member on the technology subcommittee of the CAA for two years, advising on leveraging technology platforms for increasing alumni engagement."
Gordon Silverman BS'56, MS'57 is busily engaged in coauthoring his fourth edition of Cognitive Science: An Introduction to the Study of Mind. The text has achieved recognition in psychology programs whose majors require a course in cognitive science. Gordon's contributions relate to artificial intelligence and robotics.
David Small BS'89, MS'91 writes: "Thirty years since I graduated, I came back to campus this past May for my son Aren's graduation from SEAS. The campus looks much the same, but some things have changed. For one, while the bookstore is still there, FBH and the Plex are gone, replaced by Lerner Hall. Where do engineers party now? Aren tells me Mudd!"
Irwin Studen BS'82, MS'85 writes: "It's been a long time since I've provided an update, owing mainly to my career outside of engineering. After 25+ years as a CFO primarily in the tech sector, I'm happy to report that I've transitioned into semi-retirement mode by focusing the last few years on CFO consulting and income-producing property investment. My company recently closed on our first deal in the DC metro area and we're looking forward to exploring other opportunities. On the personal side, my wife Doreen and I have four great kids from our prior marriages and all but one are out of college on their own and doing well. Thirty-seven years sure does go fast."
Brian Swain BS'85, MS'87 writes: "I've just published my eighth book, a short story collection titled The Book of Names. I look forward to hearing your comments about it, and thanks in advance for checking it out."
Ali Taslimi MS'85, EE'89 writes: "Since graduating from the Engineering School, I have enjoyed a rich and fulfilling career. I have worked at some leading-edge and renowned companies including Bell Laboratories, Alcatel-Lucent, Fujitsu, Ericsson, Hitachi, and currently CIG, where I am EVP and Head of the Americas Sales and Marketing. In between my corporate America careers, I have also been involved with a couple of Silicon Valley startups—lots of fun and hard work."
Jerome Wasserman BS'66, MS'67, Eng'71 writes: "I am an avid sailor. Please contact me if you would like to join me for sailing November through May in Fort Lauderdale."
Dan Younger BS'58, MS'59, PhD'63 writes: "I retired as a professor of mathematics from the University of Waterloo in Ontario in 2005, but I continue my association as an adjunct professor. This past June, I spoke at their Alumni Weekend about a colleague, Bill Tutte, who was a codebreaker at Bletchley Park during World War II. That talk can be seen on YouTube here."
Oliver Zhou MS'16 writes: "Scuba dove in Antarctica, killed our previous start-up Hirevisor that I had been working on for the past two years (previously at Apple as an engineer), and got a real job again at a small company called FareHarbor as a software engineer."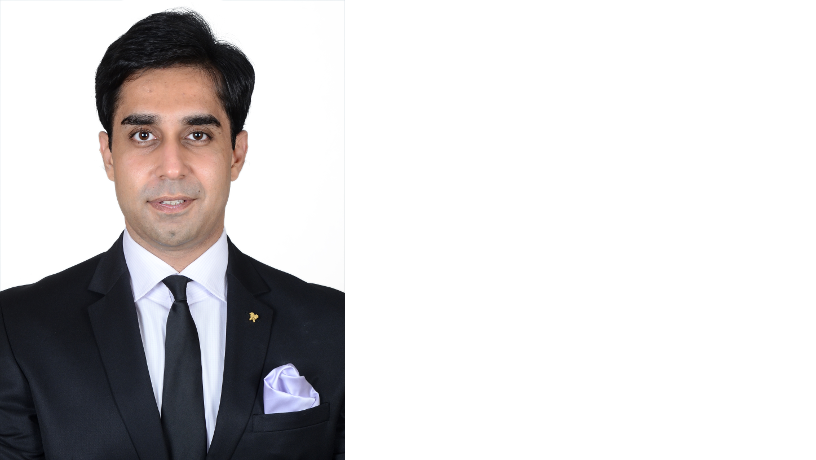 Industrial Engineering and Operations Research
Ali Chaudry MS'14 writes: "After a successful tenure at R/GA and building the data science and analytics team at lending startup Zibby, I co-founded Mulberry Platform in April 2018. My co-founders and I secured $2.75MM in seed funding in June 2018 and have spent the last year launching and growing a product that allows retailers to offer an extended warranty solution to increase their revenue and build customer loyalty. By empathizing with our customers and through the use of innovative technology, Mulberry's vision is to transform the holistic insurance experience. I was also fortunate to take a short trip to Savannah, GA this year and was able to experience what many call the best food in the state of Georgia: lunch at Mrs. Wilkes Dining Room. The food is certainly worth the wait."
Chu Il Chun MS'75 writes: "I have my mathematical research laboratory. This is my goldmine."
Michael Depardieu BS'83, MS'84 writes: "In June 2019 I celebrated 30 years at Morgan Stanley. Those years were spent drawing flowcharts, optimizing processes, managing projects, developing workflow technologies, and integrating systems and procedures. So there truly is industrial engineering- based work to be done in financial firms!"
William Hooper BS'71, MS'73 writes: "Celebrated my big 70th this April in France. My photo shows me; my wife, Cathy; and fellow Columbia Engineering classmate Roger Liwer BS'71 and his wife, Doris, at the Pont du Gard aqueduct near Avignon in Provence. Cathy and I live in North Carolina in the Research Triangle area and enjoy the North Carolina beaches and mountains. I now serve on the strategic committee to restore Château de la Mothe-Chandeniers in Les Trois-Moutiers, France. I also continue my work with the Columbia entrepreneurship program to mentor young graduates in their professional careers. In closing, I look forward to my Golden Lions 50th reunion with fellow classmates."
Bruce Jacobs MS'73 writes: "Last year saw the publication of my latest book, Too Smart for Our Own Good: Ingenious Investment Strategies, Illusions of Safety, and Market Crashes, which explains the underlying causes that connect financial crises from 1987 to the present. Equity Management: The Art and Science of Modern Quantitative Investing, Second Edition describes our approach to equity investing at Jacobs Levy Equity Management, which entered its 34th year this fall. In September, the Jacobs Levy Equity Management Center for Quantitative Financial Research at the Wharton School hosted its seventh annual conference, which included the presentation of the fourth biennial Wharton-Jacobs Levy Prize for Quantitative Financial Innovation. My operations research education has proved invaluable in my career. On the personal front, my wife of 44 years Ilene and I are proud of our four children who are pursuing careers in social work, finance, and a food business start-up. We are enjoying our four grandchildren."
Yi Jiang MS'19 writes: "Working, working, and working. Recently I am in China and willing to take part in alumni events."
Suraj Keshri MPhil'16 writes: "Since graduation, I have started a social media company, kollate.io. Kollate is a knowledge-sharing platform for individuals and will soon be for groups. The company is currently based in New York City. Please get in touch if you are excited about the idea and want to contribute!"
Matt Petersen MS'18 writes: "Following graduation, I worked at an AI startup extracting information from scanned legal documents. The most memorable times were overlooking New York from the 42nd floor of Goldman Sachs, seeing Amsterdam for a deployment, and visiting our main office in London. I was really lucky to have gotten that job and still keep in touch with my old team. Now I'm at a similar startup that acts as a loan data provider for many of the same clients. Both of these jobs have been amazing, and I couldn't be happier with my career and the people I get to work with every day."
Kasumu Salawu MS'69, EngScD'72 writes: "I started conducting research at AT&T Bell Telephone Laboratories in 1972, a day after I was awarded a doctorate degree in the Department of Industrial Engineering at Columbia University. Simultaneously, for more than a decade, I taught engineering courses at Rutgers University. From 1975 to 1977, I was a senior lecturer at the University of Lagos, Nigeria. I returned to the US to work on a port decongestion project for Nigeria at MIT. In the nine months I was there, I earned another master's degree in civil and environmental engineering. I returned to both Bell Labs and Rutgers and consulted in database technology on Wall Street and at Delta Airlines and BellSouth here in Atlanta. Ten years ago, the Centers for Disease Control and Prevention came calling. Starting with biosurveillance research at CDC, I branched into artificial intelligence doing algorithmic machine learning and game theory."
Vinayak Shinde MS'19 writes: "Professional update: I have joined Societe Generale as an associate in the risk department. My primary focus is analysing the counterparty default risk of our clients. Travel update: I celebrated Independence Day in Washington, DC, watching the fireworks and visiting the Capitol, Washington Monument, and Lincoln Memorial."
Phil Shpilberg MS'02 writes: "I live in Palo Alto, CA, with my wife, Sandra, and kids Karina, 11, and Coby, 16. Coby will soon be applying to SEAS for CS (wow!). I am the founder and president of GameChangerSF, an advertising and data science company focused on mobile games."
J. Victor Stern MS'73 writes: "After 33 years with Sikorsky Aircraft and 10 years of running my consulting company, Global Pursuits LLC, I am retiring."
Harold Weitz BS'51, MS'54 writes: "I graduated high on the academic scale including honors, but found getting a job difficult. The guys in my class all had jobs lined up. Was being Jewish still a problem in engineering? I then took a temporary job in the planning department of Wright Aeronautical. At the end of the summer I went back to Columbia as a graduate assistant and to pursue an MS degree. Shortly after this, Uncle Sam called and I went into the service and worked at the US Army Proving Ground evaluating tank effectiveness. I married and went back to industry not long after. I worked at long range planning and military R&D with the Bulova company. In 1964, I started with IBM, which was a great company then and still is (but not as great). I spent a good chunk of my time there in network design and performance on one of the the world's largest networks. In the 28 years I was with IBM, I consider working on a project that should have resulted in an 'AOL'-like company my best work. But after studying the project for almost a year and the expenditure of a million dollars, the project was killed. Why? It was too different from what the company was doing."
Guangbing Xu MS'17 writes: "I just celebrated my second anniversary at Amex, got my PADI Open Water certification, and finished an 11-hour hiking trail!"
Yi Zhang MS'19 writes: "I have been working at Morgan Stanley since March, and as a strats, I feel like I have improved on a lot of skills. Since our work is project-based, we need to consider the long-run plans, potential needs in the future, and potential problems we may face. It is a different experience from doing projects at school. In addition to the work, I also traveled to Taiwan in April. Since I love climbing mountains, I intended to climb Mount Yu in Taiwan, but due to some unexpected issues, I didn't go there. Instead, I went to a small island called Lanyu. It is a beautiful island with an ancient style. The people on the island maintain the traditional lifestyle. I highly recommend it."
Yuyang Zhou MS'19 writes: "I am looking for my first job. I believe it will be wonderful."
Materials Science and Engineering
Robert Siegfried MS'78 writes: "I'm still a full professor at Adelphi teaching computer science. My son, Jason, is graduating from Adelphi in computer science (of course) this January. My wife, Kathy, Jason, and I continue to live in Oceanside on the south shore of Long Island after weathering Superstorm Sandy."
Mechanical Engineering
Matthew Marko MPhil'12, PhD'15 writes: "A few years after finishing my mechanical engineering PhD at Columbia, I decided I still wanted more school, and this past May I completed my MBA at Rutgers University. During that experience, I founded a company focused on solar energy, where I hope to use the business and engineering knowledge that I learned to launch new technologies to the market."
Tianyang Wang MS'19 writes: "I traveled to Tokyo in June 2019. I love the fashion style and healthy lives there. I love both New York City and Tokyo. I will begin my PhD program at Ohio State University this fall. Hoping to come back to Columbia again!"
Yi Zheng MS'11, MPhil'13, PhD'14 obtained his PhD and MS degrees from Columbia University in 2014 and 2011, and his BS degree from Tsinghua University in 2009. Currently, he is an associate professor at the Department of Mechanical and Industrial Engineering and Director of the Nano Energy Laboratory at Northeastern University in Boston, MA. Prior to joining Northeastern, Yi was an assistant professor from 2014 to 2019 and was promoted to associate professor with tenure in 2019 at the University of Rhode Island. His research interests include theoretical and experimental investigations on nanoscale energy transport phenomena, advanced properties of nanoengineered materials, and their applications in energy conversion, storage, and harvesting systems. Yi has been awarded the 2019 NSF CAREER Award, the 2018 NASA EPSCoR RID Award, the 2017 NIH RI-INBRE Early Career Development Award, and the 2015 Rhode Island Science and Technology Advisory Council Award."