Donor Spotlight
Expanding Horizons
Nov 13 2019 | By Susan C. Walsh | Photo courtesy of Alan M. Silberstein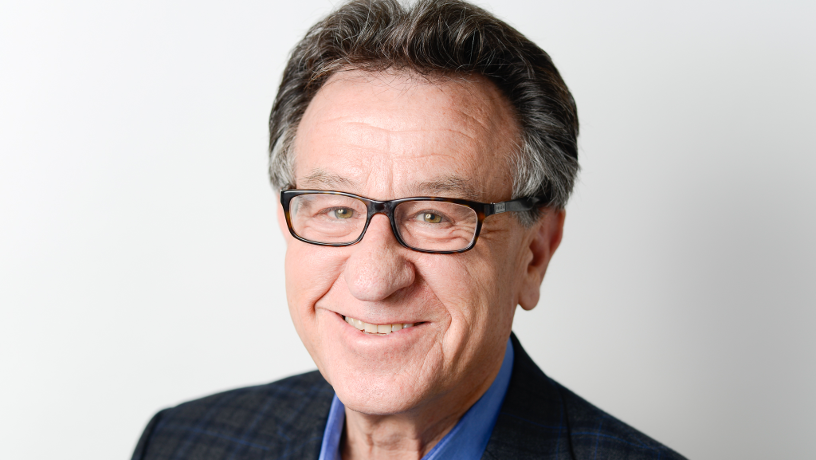 No matter how many twists and turns his career has taken, Alan M. Silberstein BS'69 has always considered himself to be an engineer at heart. The first in his family to go to college, Silberstein got started on that path by his father, "a mechanical genius who could fix anything." Silberstein's own analytical mind-set settled early on metallurgical engineering, which he earned his undergraduate degree in at Columbia.
Initially recruited by the Ford Motor Company to work on metallurgy projects, Silberstein was asked to focus on engine design for the first cars to comply with the Clean Air Act. During the course of that work, he often found himself pausing from routine tasks to reflect on larger questions of strategy and policy in environmental engineering, but senior engineers informed him that only practitioners in finance and marketing made those kinds of decisions. Silberstein said, "It was frustrating to me that I wasn't the one setting the direction, so I went and got my MBA." Although he fully intended to go back into an industrial setting, opportunities took Silberstein in other directions.
Commercial banking, then going through a period of "reengineering," beckoned. He rose to head retail banking and operations at predecessors of JPMorgan Chase and PNC Banks and eventually became president and CEO of Western Union, the global money transfer firm. Currently a consultant to financial services and technology companies, Silberstein has enjoyed a diverse career that reflects a flexibility that he credits to the education he received at Columbia. "Columbia enables engineers to think more broadly and not accept limits on their work," he said.
This appreciation for seeing the bigger picture inspired Silberstein and his wife, Carol '69BC, to endow the Silberstein Family Executive in Residence, which enables Columbia Engineering to recruit distinguished short-term visitors in fields across industry, business, government, and nonprofit. By offering perspective on their career pathways and serving as mentors in nonacademic sectors, Silberstein hopes the Executive(s) in Residence will help undergraduate and graduate students expand their understanding of career opportunities and ways they can make an impact in the world. He also hopes that faculty will exchange ideas with the Executives on campus.
Silberstein has been supporting his alma mater for close to 50 years. "My good fortune started with my Columbia education," he explained. "It gave me the tools, discipline, and habit of working hard and a chance to take some risks." He and Carol, who met as students, previously established the Alan and Carol Silberstein Professorship in Engineering, with Upmanu Lall as the inaugural recipient. Silberstein also championed the Class of 1969 Scholarship initiative.
He is motivated by gratitude for the financial aid that made his Columbia education possible and the experiences he enjoyed as a student. "I became very involved in student activities and leadership opportunities that helped shape my life," he said. "My sense of identity with the University was tremendous."
While a student, Silberstein was a journalist with the school newspaper, as well as class president and head of the student council. As an alumnus, Silberstein has served as cochair of the Columbia Campaign for Engineering, board member of the Columbia Engineering Alumni Association, and, currently, as chairman emeritus of the School's Board of Visitors. Of this investment of time, Silberstein explained: "Alumni carry the brand. It's us. If we see things that we believe can be done better, it's not for us to comment but to get directly involved."
For young engineers who are contemplating their career options, Silberstein emphasized the importance of being well prepared and open to possibilities. He pointed to his own experience as evidence that you can't predict the future. "Life is a lot more interesting than that. For me, it was full of surprises and turns in direction, and I don't regret any one of them," he said.