Class Notes: Undergraduate Alumni
Nov 06 2019
1945
John Durso (Elec E) writes: "Most importantly: I'm still alive! My last working position was as chief electrical engineer and electrical department head of an architectural and engineering firm. I retired in 1980. Since then, I have accumulated 11 grandchildren and seven great-grandchildren. If there are any of my classmates still around, let me know."
1946
Robert H. Schaffer (Mech E) writes: "I left engineering shortly after graduation, received a Doctor of Education degree from Teachers College, and went on to found and run a management consulting firm for almost 60 years. A small number of us from our engineering class kept in touch for many years but, as these things go, time has a way of defeating even the most persevering among us."
1956
Peter Lesser (Elec E) writes: "We winter on Longboat Key, FL; summer in Margate, NJ; and spend a little of spring and fall in Philadelphia. Could be worse. Spent 35 years sailing the northeast with Joan and stopped in 2008. Gave up golf as well. Now play bridge and continue as a public company director to keep my brain oiled. If you are reading this, then you are alive and hopefully in reasonably good health. Keep it up and enjoy your good fortune!"
1957
Alan Broadwin (Mech E) writes: "July 2019 has been a busy month. I was fortunate to be able to visit my nine-year-old twin grandsons at their camp in Maine. I am still working as a quality system consultant to an aerospace company. I will be traveling to Tucson, AZ to help their other facility become registered to the AS 9100 standard. My 'second career' in quality, following over 25 years of designing and developing medical ultrasonic surgical equipment, has been very rewarding."
Arthur Fischer (Elec E) writes: "I have been living in Melbourne, FL since the late 1950s. I was with the space program and NASA. I am retired now, but my hobbies and interests center around modern technology."
Chung-Li Ling (Civil E) worked on water resource development in Brazil, Colombia, and Panama from 1967 to 1979. He then worked as a project manager at Logan International Airport in Boston, MA from 1987 to 1997. Chung-Li relocated to Laguna Woods in Southern California in 2006 and has since been doing pro bono work translating between English and Chinese. Some of his "excursions and tours" since graduating include: visiting Cuzco, Machu Picchu, and the floating islands of Lake Titicaca in 1973; participating in the Pan-Mass Challenge bike ride from Sturbridge, MA to Provincetown, MA every year from 1988 to 2005; traveling overland from Lhasa to Kathmandu in 1999; traversing the Burma Road in 2000; visiting the Galapagos in 2008; and visiting Outer Mongolia in 2018.
1958
Howard Eisner (Elec E) writes: "I'm now on to my third career - this time as a writer. My latest book is Thinking: A Guide to Systems Engineering Problem-Solving published by CRC Press. My eight earlier books dealt with topics in engineering, management, and systems. My previous careers include 30 years as a working engineer, manager, and executive (at ORI, Inc. and the Atlantic Research Corporation), president of two high-tech companies (Intercon Systems and the Atlantic Research Services Company), and 24 years as a professor in the School of Engineering and Applied Science at George Washington University, where I taught courses in systems engineering, technical enterprises, modulation and noise, and information theory. I retired in 2013 from GWU as an emeritus and distinguished research professor."
1959
Lou Shrier (Chem E) writes: "Joe Bevacqua '59 (Chem E) and I, together with our wives, enjoyed catching up at the 60th Reunion of the SEAS Class of 1959. We did miss seeing more of our classmates at the various events. As our class gets older, the School is increasingly welcoming to our participation (and our bequests). Diane and I have tried to keep busy during my 2018 to 2019 sabbatical year, wrapping up with a two-week summer program at Cambridge University, which we last saw when I did my post-doc there. The CO2 removal process that my advisor Peter Danckwerts and I co-invented has come back into fashion as concerns intensify about climate change. Our next bucket list destination is Ethiopia."
1960
Eric Jakobsson (Chem E) writes: "I am officially retired from the University of Illinois as Professor Emeritus, but am still active in teaching and research. I teach a course called Evolution of the Universe, a history course that covers everything from the Big Bang to the present. In research I am focusing on lithium. We are working to understand the systems biology (interacting gene networks) of lithium action. I will give an invited talk at the World Psychiatric Congress in Lisbon. My wife Naomi (married in 1963 and still together) is doing great. She retired from the Illinois State Legislature and has now been appointed by the governor as a trustee of the University of Illinois. Our children and grandchildren are a joy. Before going to Lisbon, we will stop at Leipzig to visit our granddaughter Farrah who is studying physics at the university there."
Benjamin (Frank) Pritchard (IEOR) writes: "Hello to any classmates who remember me. The sweetheart I married in 1959 passed away, as has one of our four children. No grand- or great-grandchildren to face the next 50 years or more. Currently married to a wonderful woman who knows how to handle me. Now living in Phoenix. Past endeavors include hiking the Grand Canyon for five days and six nights, river rafting the Colorado, and so on. My career has been spent marketing specialty steels (primarily electrical for manufacturing electric motors and transformers) in domestic and international markets. So much for the last 59 years. Let's see what the future holds for us."
1964
Donald Dixon (IEOR) writes: "After leaving Columbia, I went on to some executive studies in business at Stanford and an internship in the copper industry. After a brief stint with a consulting company, I became president of a division of Southwire Company for 25 years, then became president of a division of Pirelli (at that time the largest wire and cable company as well as tire manufacturer in the world) for an additional 25 years. I have now retired with my wife Karon in Palm Beach, FL and New York, spending much of our time traveling internationally and enjoying our kids and two grandchildren. Needless to say, I look back at my years at Columbia as a great start for a very enjoyable long term career."
Thomas Magnani (Elec E) writes: "Our 55th reunion this June had Nancy and Arthur Epley '64 (APAM), Renee and Sam Fredman '64, '67 (IEOR), Larry Kuznetz '64, '65 (IEOR), Lynn and Dan Lehrfeld '64, '65 (Mech E), Vic Revenko '64, '68 (Chem E), Susan and Ron Salzman '64, '65 (Mech E), and myself getting together on campus. Larry gave the talk 'Moonlanding Night – A Personal Story Shaped by a Dream and a Passion' to the joint Columbia College and SEAS Class of 1964 dinner, in which he described his personal journey designing the space suits for the moon landings. It was very enjoyable to just talk among ourselves and catch up with where we've gone over the years. If you are or can be in the New York City area next June, please consider coming to the reunion."
1965
Seymour (Sy) Goodman (Civil E) is a regents professor at Georgia Tech with appointments in the schools of international affairs, computer science, and history. Sy and Diane (Dee) Goodman '66 (Elec E) recently spent an afternoon with Bob Chervin '65 (Elec E) in Boulder, CO where Bob has lived and worked for over 40 years.
George Libman (Elec E) writes: "I've been a retired patent attorney since 2004 when we moved to Tucson from Albuquerque (where I worked for 25 years). I have been playing sax or clarinet in three community bands and occasionally visit my grandkids in Salt Lake City. My scientific claim to fame is that I have been a test subject in an NIH aging study in Baltimore since 1970. My participation ends when I die and they have my brain examined."
1966
John P. Anselmo (Civil E) writes: "I am still engaged in engineering, albeit far less so than in previous years. Like most engineers, I find it hard to totally retire from the profession. About ten years ago, I rekindled my interest in creative writing, which led to my publishing of two novels. My first book, The Newsstand, is a coming-of-age novel set primarily in the 1960s. The protagonist, a Columbia Engineering student, balances street life in Little Italy with university life at Columbia. My second novel, Moonlight Over Tuscany, is a romance and murder mystery set at a Tuscan cooking school. I am currently writing my third novel, Sicilian Sunset, which is set in present-day Sicily. I must credit Columbia for honing my writing ability through its rigorous liberal arts course requirements. My wife of 51 years Mary and I love traveling to Europe–mostly to Italy—and we also enjoy cruising."
Dee Goodman (IEOR) writes: "After nearly 18.5 wonderful years working in development at the Marcus JCC of Atlanta, I am now retired! I'm still planning on going in to work occasionally, but am looking forward to spending more time with the kids and grandkids in Boston and Singapore and traveling more elsewhere. Particularly looking forward to spending more time in the city with Columbia as one of the main attractions!"
1967
Carol Davids (IEOR) writes: "After many years as a telecoms engineer at Illinois Bell, Motorola, and Tellabs, I am now teaching voice and data communications at the Illinois Institute of Technology. I've been at the school for 13 years and love working with the students. I built and currently direct the IIT Real Time Communications Lab (https://appliedtech.iit.edu/rtc-lab) and enjoy learning—and teaching—new technologies. Each year the lab hosts the Real Time Communications Conference (http://www.rtc-conference.com/2019/). Would love to see you there! Outside of work, I have a husband, Cary, two sons, and three grandchildren, and a house in Lisle, IL with a small garden, many flowers, and a few herbs. This summer, Cary and I were in Chennai, India at the wedding of two students who met and fell in love in the RTC Lab!"
William Quirk (APAM) was elected in 2018 to his fourth two-year term in the California State Assembly. He represents Southern Alameda County in the East San Francisco Bay Areas. He is running again in 2020.
1968
Jeff Franklin (Chem E) writes: "Dear classmates, just a quick note to remind everyone that the Class of 1968 scholarship that our class established and endowed at our 50th Reunion last year continues to accept all contributions large and small. An especially tax-wise way of contributing is to direct a portion of the annual required minimum distribution (RMD) from your IRA to our scholarship fund. Please discuss this with your financial advisor, accountant, or IRA custodian before taking action. Feel free to contact me at [email protected] if you have any questions. Thank you."
Ed Gerstenhaber (Nuclear E) writes: "I recently finished my first season working as an AARP volunteer doing tax returns for seniors and low income people. I am in my ninth year as a 'standardized patient' (definition on Google if you're curious) for the University of Pittsburgh School of Medicine. And then there's biking!"
Steve Nahmias (IEOR) writes: "After 40 years teaching at Santa Clara University, I am entering my third year of phased retirement. For fun, I play trumpet in six rehearsal (and performing) jazz bands, try to swim every day, and play golf two to three times a week. My son Mitchell is a founding member of Luminous Computing. The company is planning to sell a neuromorphic photonic chip with the goal of providing an AI processor. My wife continues to serve as CFO of Glynn Capital Management."
John P. White (Chem E) writes: "2019 is looking to be a very special year. In March, the British Road Club, a carriage driving club, included an article about my antique carriage collection in its publication The Road. In early May, I was honored to receive the Connie S. Maniatty '43CC Distinguished Alumnus Award given annually to a former football player with a history of supporting Columbia Football. I was the first Engineering School graduate to win this award. Also in May, my son John Myles White CC'04 got married to my now daughter-in-law Heather McKinstry. I then won the Carriage Driving Championship at the Devon Horse Show held annually in Devon, PA. In June, I was privileged to be able to drive a team of four horses put to an antique coach from Windsor Castle to Royal Ascot before traveling to Chantilly, France, where I was permitted to drive a different team of four horses put to an antique carriage formerly owned by Bugatti at an exhibition of Bugatti cars."
1969
Ronald Goldman (Mech E) has a PhD in psychology and is director of the Early Trauma Prevention Center in Boston. The Center educates the public and professionals about generally unrecognized, effective ways to deal with the origins and prevention of emotional and behavioral problems. According to Goldman, this information can significantly improve our personal, social, and political experiences. Ronald's passion for this work over the decades has led to hundreds of contacts with parents, children, and mental health and medical professionals; widely published writing; and over 200 media interviews. He enjoys speaking to professional groups, universities, organizations, parents, and others.
Leopoldo (Leo) Guzman (IEOR) writes: "A little over six years ago, I founded Guzman Energy as a spinoff of Guzman & Company, an investment bank with an over 30-year history. The spinoff has grown beyond all expectations. Guzman Energy is a wholesale power company focused on the Rocky Mountain states. We help communities like rural electric co-ops, Native American tribes, and municipalities to achieve lower long-term power prices and realize their renewable energy goals. Guzman Energy also manages a highly successful hedge fund focused exclusively on energy. Despite its size and short time in business, Guzman Energy has already hired a large number of Columbia graduates, including 10 full-time professionals and 12 summer interns. Almost all are from the IEOR Department of SEAS, especially the MFE program. Much of the company's success can be attributed to the strength of our analytical and quantitative team."
Andrew Salthouse (Nuclear E) retired in 2016 after 40 years as a lab assistant and junior analyst.
Joseph Simhon (IEOR) writes: "My wife and I just celebrated our twelfth grandchild with number thirteen arriving in November. My real estate investment consortium will be closing on a $135M retail office complex in Miami Township, OH. We are now vacationing in Capri, Italy—absolutely beautiful island—and looking forward to the fall season back home. Regards to all my classmates on our 50th reunion anniversary."
1970
Kevin Hom (Elec E) will be completing his eighth and last year as Dean of City University of New York, College of Technology this summer. His firm Kevin Hom Architects recently completed the new design and construction of the School of Business and Main Library at the Lincoln Center Campus of Fordham University. This fall, Kevin will be a visiting professor of architecture and urban design at the Polytechnic University of Milan.
1972
Cliff Wattley (Civil E), Professor Rene Testa '60, '63 (Civil E), Professor Frank Dimaggio '50, '51, '54 (Civil E), Ron Sonkin '72 (Civil E), Ned deBourmont '72 (Civil E), Ellis Galimidi '72, '73 (Civil E), and John Giammarella '72 (Civil E) gathered in Morristown, NJ for a great mini-reunion.
1976
Joseph Babendreier (Chem E) writes: "The high school where I was working in Kenya ranked number one in the 2018 national exams. Twenty-five of those students will be going into engineering schools at the local universities."
1977
Gary Elzweig (Civil E) has again teamed up with Palm Beach Capital Partners to form Obsidian Group Holdings, LLC, an investment and holding company being used to acquire geotechnical, structural, and environmental engineering firms that are poised for growth but need the resources of a financial and strategic partner to get to that next level. Obsidian Group Holdings closed their first acquisition in April 2019 by making an investment in GFA International, Inc. GFA has a 30-year history as a recognized leader in geotechnical and environmental engineering, inspection services, construction materials testing, construction QA/QC, and building compliance services throughout the state of Florida on high-quality residential, commercial, transportation, and infrastructure construction projects.
Perry Green (Civil E) writes: "Hello again, 1977. Time flies. My life as a civil engineer, graduate engineer, faculty member, technical director of a trade association, and back to civil engineer have made an extraordinary career that continues today. I won't mention the professional volunteer activities that have kept me going over the last 20+ years. You might say my work-life balance is also out of balance, having moved something like 15 times since my freshman days in Carman Hall, but being single (again), it's been quite awhile and having no children makes it relatively easy. Today I work for Bechtel Corporation assigned to the UPF project we are constructing in Oak Ridge, TN. My permanent and eventual retirement home is in Myrtle Beach, SC. If anyone from those days remembers Livingston Hall (where are my civil engineering classmates?) and wants to get in touch, you can easily find me on LinkedIn."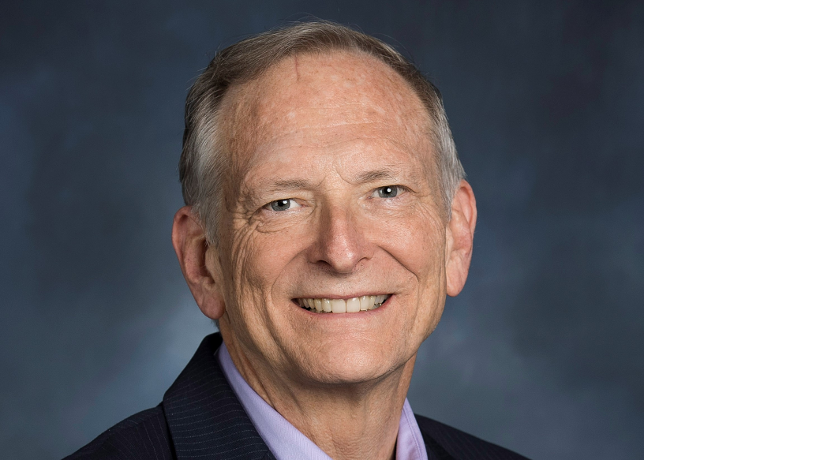 1978
Yoseph Melman (Civil E) writes: "Since 1979, I have owned an Israeli firm in managing, coordinating, and supervising civil engineering projects. I am married with six children. If you happen to come to Israel, let me know."
1979
Keith Chan (APAM) writes: "After five years of engineering, 14 years of business consulting, and 22 years in finance, I started my retirement in 2017 and have been checking off the items on my bucket list with great pleasure."
1982
Terence Waldron (Mech E) writes: "I founded Waldron Engineering & Construction, Inc. with the goal of providing energy solutions to large energy consumers—no small task in the current, constantly shifting paradigm. We have 36 projects in operation and many more coming. Solving energy problems one step at a time."
1983
Boris Krutonog (IEOR) writes: "My life took an unusual turn for an engineer - I ended up in the entertainment business working as an actor, producer, writer, and entrepreneur. It all began a couple years after graduating when director John McTiernan cast me in The Hunt For Red October. That was followed by Air America, Love Affair, Star Trek VI, 13 Days, Monolith, Air Force One, and The Italian Job, among others, and many TV shows including 24, Curb Your Enthusiasm, Castle, and The Americans, in which I played Russian minister Igor Burov for four seasons. In 2004, I created and produced Dog The Bounty Hunter, which lasted eight seasons on A&E. I also launched an off-broadway theater company in New York City with a production of Stealing Heaven at 42nd Street's Samuel Beckett Theater. In 2000, I launched a Cosmonaut Training Camp in Star City, Russia for American Space enthusiasts to train with actual Russian cosmonauts in mock preparation for space flights in association with the Russian Space Center. Currently, I own an ambulance company in Los Angeles and continue to work in film and television."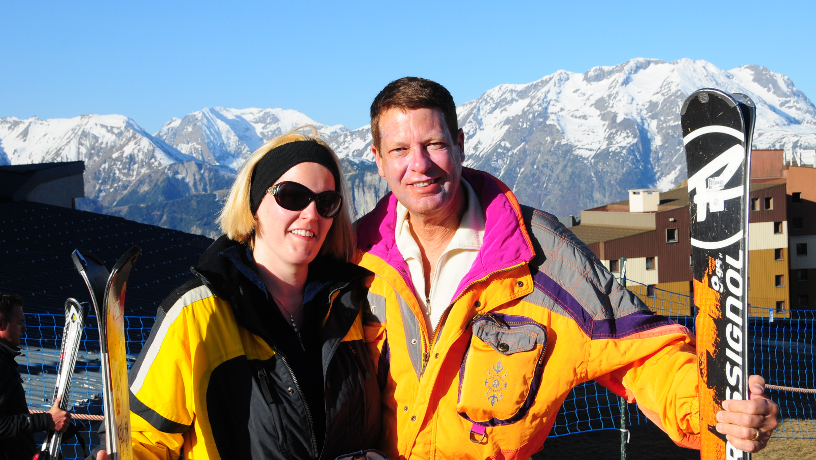 1984
Anthony Agoni (Civil E) writes: "I live in sunny Newport Beach, CA, where I have an established financial engineering practice in the form of advanced financial and estate planning services. My clients are often Columbia alumni, I serve as president of the OC Columbia Business School Club and treasurer of the massive Southern California CAA club, and I have served on various University initiatives, so I feel constantly within Alma Mater's fold. When not working or 'alumning,' I ride dressage on my horse Valentino, ride my motorcycles, travel, pursue physical activities, and generally enjoy the Southern California lifestyle. Life is good!"
Andrew Akers (IEOR) writes: "Following a several-year journey through the surreal world of the New York divorce courts, I recently celebrated my one-year anniversary with Jennifer Wilkov, a wonder woman through whom I've learned that second opportunities exist and are a blessing indeed! And on the professional side, after 20 years as a member of their Friends & Family community, I have joined Urban Investment Partners (UIP), a development, management, and investment company with a successful history of renovating, rehabilitating, and developing residential, mixed-use, and rent-controlled communities in and around Washington, DC. The founder and I met as our parents pushed baby carriages together. In my role as Senior Advisor, I am working on strategic growth capital projects as well as on broadening our capital partner relationships with both institutional and individual investors interested in private real estate opportunities."
1985
David White (Civil E) writes: "After graduating from SEAS, I married Marlene Berman-White '89BC, and we currently reside in Westfield, NJ. We have three sons, two already in college, and one more to go. I feel fortunate that I am still working in the field that I studied at Columbia, which means I probably chose the right major. For the past 25 years, I have been employed by Sika Corporation, a Swiss-based company specializing in construction chemicals, building materials, and infrastructure repairs. I work out of the US headquarters in Lyndhurst, NJ, and my current role is Senior Vice President, Quality, Risk Management, and Sustainability. Among the iconic structures I have had the pleasure of working on during my career are the Bayonne Bridge, the Hoover Dam Bypass Bridge, the Sunshine Skyway Bridge, and the Central Artery/Tunnel Project (Big Dig). I always enjoy returning to campus and try to get to Homecoming whenever possible.
1986
David Kalish (IEOR) writes: "Since retiring from running trading desks at hedge funds DE Shaw and Citadel, I've been running an ed-tech startup and nonprofit called the Indigo Project based in Colorado. I get to work with my brother Chris Kalish '87 (CS), who runs our 501c3 Indigo Impact Initiative. I've traveled to the Galapagos, Ecuador, Cambodia/Laos, Botswana, South Africa, and all over Europe, and I especially enjoy seeing the world with my kids Matt Kalish '12 (IEOR), Scott, and Alyse, who all live in New York City. I live near Boulder, so anyone who enjoys craft beer should come out and visit this brewing mecca!"
1989
J. Brad Bennington (Mech E) writes: "I recently celebrated 30 years with Merck Pharmaceuticals and am currently working in a business consulting role implementing SAP's product lifecycle management platform. My last of seven children just graduated high school—looking forward to adjusting to an empty house and filling time with things I choose."
1990
Vikram Mulchandani (IEOR) writes: "After a stint with the New York City Department of Transportation and getting a master's in industrial engineering at Penn State, I joined Johnson & Johnson and over the past 24 years have had the opportunity to develop and grow as a global supply chain leader living and working in Puerto Rico, India, China, and New Jersey, where I now reside. I completed my executive MBA from NYU Stern along the way—our graduation ceremony atop the World Trade Center in June 2001 was especially memorable in retrospect. I recently left J&J and am pursuing my passion of serving the community with a focus on professional development and immigrant causes while exploring career possibilities. These are unprecedented, technology-induced times, and it's exciting to prepare and pivot myself toward this next phase of life's journey while furthering my contribution to society."
1991
Sean Blanton (APAM) is moving to Citadel, LLC, after four years at proprietary trading startup Radix Trading, LLC. Both firms are in Chicago.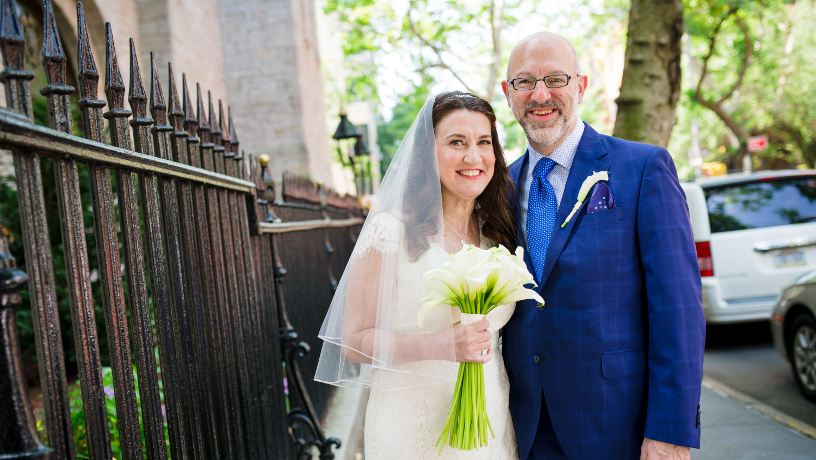 1992
Carolyn Philippe (CS) writes: "I work in the technology sector as a program manager in New York City, I love to support women in STEM initiatives, and I am an avid world traveler. This group of amazing African-American female SEAS graduates and I still get together to keep our friendship alive! I'm blessed to have been able to share my 25th-year Columbia Reunion weekend with these ladies."
Maria Gabriela Pulido (IEOR) writes: "I started my career in management consulting in Venezuela and later became a brand strategy director at Futurebrand. In 2004, I did a spin-off and turned into an entrepreneur, cofounding MBLM, a branding agency. Now I lead the Andean Pact between Central America and the Caribbean nations. It's been 15 years of great learning and accomplishments and creating more than 125 brands across the region. Recently, due to a crisis in Venezuela, I moved with my family to Miami because we decided that it was best to live and grow in a safer place. I have four children—two graduates and two teenagers—all living outside our country. Looking forward to the next phase of engaging in new ideas and developments with social impact."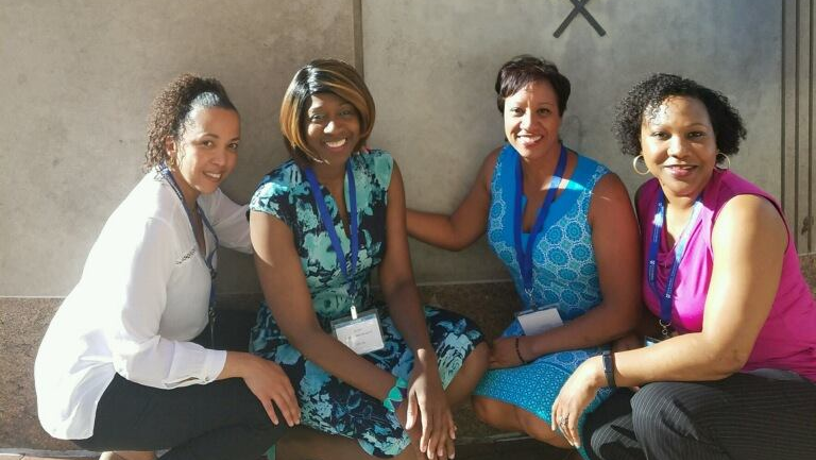 1993
Alex Cheng (CS) is running a Hong Kong–based venture capital firm, Catalyst Ventures, which concentrates on early-stage technology startups that show promising ability on business executions.
Ted Morgan (Mech E) writes: "I continue to live in Manhattan with my wife, Diane '93BC, and three children. I am the chief operating officer of Abel Noser Corp, a financial services technology firm in the Wall Street area. I am lucky in love and life and thankful for many good things."
1994
Joseph Huang (Mech E) writes: "After graduating from Columbia and Cornell in mechanical engineering, I returned to Taiwan in 1996 to work at my uncle's engineering consulting firm that specializes in curtain wall construction. Our company has been involved in numerous building projects in Taiwan, including T & C Tower, Taipei 101, Star Place, Taipei Nan Shan Plaza, and Taipei Arena. I currently am the president of the firm and a certified structural engineer. I'm happily married with two boys: one is 12 and the other is three."
1996
Jamil Changlee (Mech E) writes: "My career since graduation has included work in the aerospace, automotive, and beverage alcohol industries, as well as in premier diversified industrial companies. I worked first in engineering and then in corporate strategy. After leaving the corporate world, I started my own business group that focuses on strategy and management consulting and real estate development. I have recently published a book called Poems by Damian C and have released a musical single in the reggae/ world music genre."
Ella Schwartz (IEOR) recently published a book called Can You Crack the Code?, which teaches young readers about the world of cybersecurity. The book is the first in a nonfiction STEM-based middle grade series published by Bloomsbury. The publication supports Ella's passion to promote science education and empower children, especially young girls, to pursue STEM-related studies. In addition to writing books, Ella is a cybersecurity professional interfacing with the US federal government on strategic technology initiatives.
2000
John McNaughton (Comp E) writes: "I've continued living the good life out west and have recently become a partner in our real estate brokerage Brokers of Jackson Hole Real Estate, the local Berkshire Hathaway HomeServices affiliate."
2001
Ryan Swehla (IEOR) writes: "Early this year Graceada Partners, a commercial real estate investment company started by Ryan Swehla and Joe Muratore, closed Graceada Partners Fund I with $12.5 million in committed capital and fully allocated the funds in California Central Valley commercial real estate with an anticipated 5-year IRR of 21.7% (net to investors). The first purchase in Graceada Partners Fund I was Northpoint Office Towers, a 90,000-square-foot Class A Office complex anchored by University of Phoenix, San Joaquin Valley College, and Aerotek. Graceada Partners focuses on value-add and core plus commercial real estate investments in California's Central Valley (Sacramento to Fresno). This fall, the firm will be launching Graceada Partners Fund II with a capital target of $25 million and a minimum investment threshold of 15% IRR."
Kevin Tung (IEOR) and Ya Tung '01, '10BUS met at Columbia over 20 years ago and are both happy to announce the birth of their second child, Jack Tung.
2003
Wei Ke (Elec E) and Jia Guo '08CC are excited to announce the arrival of baby boy Theo, born on June 27, 2019, at seven pounds and three ounces.
2005
Mahnaz Milani-Baladi (Chem E) writes: "I joined digital health startup Livongo less than a year ago working on cellular wearable devices—excited about going IPO soon! Also joined the Columbia Venture Community board and am getting more involved with our alumni community in the area."
2006
Shyam Kadakia (Chem E) writes: "I've set up a gamma-irradiation plant in India to increase the shelf life of agriculture and medical sterilization products. The technology transfer for this process was done with the Indian Atomic Energy board. I'm married to Sonali and we have a three-year-old daughter Avantika. We live in Ahmedabad, India."
David Walsh (Mech E) married Erin Rosswurm in November 2017. Among the guests in attendance were many close friends from Columbia, including the best man and David's former senior year roommate, Gregg Gecale '06 (Chem E). David and Erin celebrated their one-year anniversary by traveling to Oahu and Maui. David continues to work for NAVSEA as a systems engineer and transferred to their Indiana office in May 2018. He is also pursuing an MS in systems engineering from the Naval Postgraduate School.
2008
Matt DeSantis (EMS) has been living in the Kingdom of Bhutan operating a travel company, MyBhutan (www.mybhutan.com), which he founded with His Royal Highness Prince Jigyel Ugyen Wangchuck and technology company Beyul Labs, which provides the only online payment gateway for the nation. As one of Bhutan's longest residing foreigners, Matt also serves as the warden to Bhutan, as appointed by the US State Department. Matt and his colleagues at the Explorers Club recently won the Citation of Merit in recognition of their three-week expedition in Mongolia's Gobi Desert, which introduced a pioneering approach to paleontological methodology through advanced mapping technology currently being tested by NASA for use on Mars. Discoveries from the expedition were historic, including 250 new likely fossil locations, three new potential species, and hundreds of excavated fossilized bones.
2010
Lillian Guidry Tsinikas (Civil E) writes: "After working as a civil engineer for Skanska in New York for several years, I enrolled in business school to embark on a career transition into finance. I began my investment banking career at Guggenheim Securities in their technology group in 2015. I moved to Boston in 2018 and now work for Lazard in their investment banking group focused on mergers and acquisitions in the technology space. Last year, I married my husband, Andrew Tsinikas, in a ceremony in New Orleans. We live in Boston with our new puppy, Stella."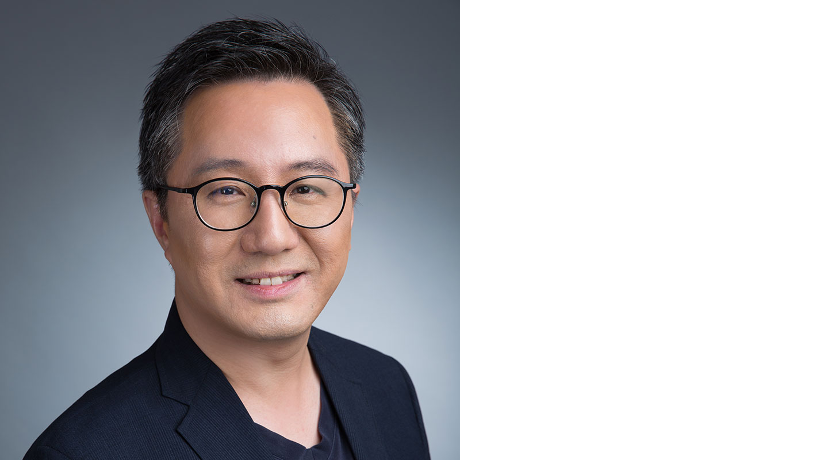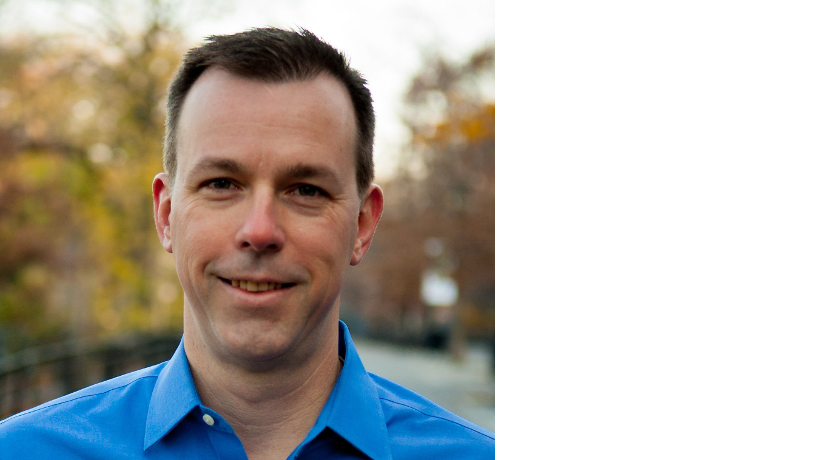 2011
Albert Ngo (IEOR) writes: "After leaving Fintech behind in 2012, I joined a risky video game research startup called SuperData as the first employee. Seven long years, VC funding, and an acquisition later, SuperData, a Nielsen company, is the global leader in the space. I currently lead technology and innovation, marrying data science and machine learning ingenuity wiith games, eSports, and XR business intelligence."
2013
Kimberly Lynch (BME) and Scott Layne were married at Lyndhurst Castle in Tarrytown, NY, on May 26, 2019. The couple lives in New York where Kim is a third-year internal medicine resident at Montefiore Medical Center in the Bronx.
Christie Taylor (Mech E) writes: "I am working to transition the world toward sustainable energy with Tesla! Currently I am the engineering program manager for interior systems for the Tesla Semi Model Y and Model S/X. Loving all the cool products and engineering being done."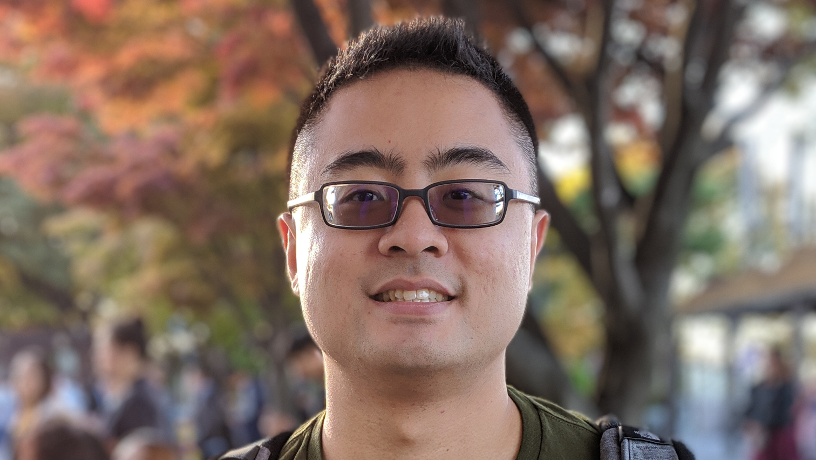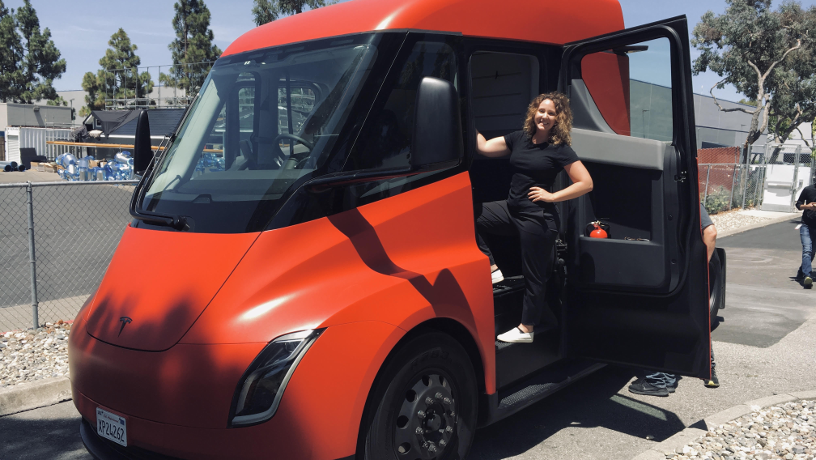 2014
Jessica Kleinbart (BME) recently finished her first year of graduate school at the University of Pittsburgh, where she is pursuing a PhD in neural engineering under Dr. Doug Weber. Her research focuses on multisensory integration in higher-order processing areas in the brain.
Eric Laukkanen (Mech E) writes: "It's been five years since I graduated from SEAS and four years since I started as a life support systems engineer at SpaceX in Los Angeles. This past year we launched the first test flight of our crew capsule, and I got the honor of supporting on console in mission control during launch. Later this year we will launch astronauts to the space station. Thanks, Columbia! Ad Astra!"
Stefanie Molin (IEOR) writes: "My book, Hands-On Data Analysis with Pandas, will be published shortly. It is a technical book to get people up to speed using Python for data analysis and machine learning. I currently work at Bloomberg LP."
2015
Anthony Gong (APAM) is enrolled in a master of science program.
2016
Erman Sener (IEOR) writes: "After working in New York for the last three years, I am moving to Hamilton, Ontario, this September to begin my master's studies in engineering and public policy."
2017
Kareem Stanley (Chem E) writes: "Recently, I left ExxonMobil and the raw, technical work that I was doing as an integrity engineer. I transitioned to a much smaller company called Zenith Energy Terminals and am a project manager there. I've been working in this new job and function for a bit under three months now."
Vaibhav Vavilala (CS) writes: "Since graduating from Columbia, I have been working at Pixar Animation Studios. My early projects involved rendering and lighting optimization, and I was credited on Coco, Incredibles 2, and Toy Story 4. I am also giving a talk at the annual SIGGRAPH conference based on my work on Toy Story 4. I am currently with Pixar Research bringing artificial intelligence and deep learning techniques to feature film production, which has been an incredibly exciting and high-impact opportunity. While my day-to-day work focuses on technology, I've taken advantage of Pixar's open and sharing culture to learn how the storytellers architect the DNA of each film to touch our collective hearts - in a different way each time."
2019
Adeel Ahmad (Mech E) has been interning at NASA Jet Propulsion Laboratory as a member of the robotic vehicles and manipulators group. After the internship, Adeel will continue his education at Columbia, pursuing a Master of Science in mechanical engineering.
Nivita Arora (CS) writes: "Engineering takes its pupils down a unidirectional path; when you've studied civil engineering for four years in college, it is difficult to imagine doing much else. Yet below the surface, the walls that seem to guide us engineers turn out to be structural fabrications. I studied computer science in SEAS, realizing my passion for secondary education too late to change majors. Still, I continued to pursue my interests even within my degree requirements, and now I'm spending the summer teaching at a program for Title I students. A year ago it seemed impossible and even undesirable—why would I pursue anything other than a lucrative programming job with my Columbia degree?—but after teaching for another year, I hope to return to graduate school to become certified in education. Don't feel the need to paint the rest of your life within the framework of your studies. Your degree is not the end of the line!"
Christopher DeFalco (Civil E) writes: "I will be working as a field inspector for M&J Engineering at the Kew Gardens Interchange. The Kew Gardens Interchange is a major highway junction in Queens that carries substantial traffic from three highways. The NYSDOT is redesigning the Interchange in order to improve traffic flow. M&J is responsible for quality control on this project. I will be working to ensure that materials and construction activities are safe and up to standard."
Izzet Kebudi (IEOR) writes: "SEAS helped me broaden my horizons, discover new technologies, and meet my best friends as well as influential mentors. I am sad to have graduated, but proud to be an alumnus of Columbia Engineering. I can't wait until I put what I learned into practice and apply optimization to every field I have the pleasure to work in."
Patrick Naughton (Mech E) writes: "I recently moved to the Seattle area and took a job with Boeing Commercial Airplanes, where I am a systems engineer working on wheels, tires, and brakes for the 747, 777, and 787 programs."
Justin Wong (CS) writes: "I enjoyed a week in the cascading Swiss alps with the boys! I was pleasantly surprised that we succeeded not just in squeezing our hike between graduation and employment, but also in between trails opening and the heat wave."
Yifan Zhou (Civil E) writes: "I work as an investment banking summer analyst in China and I really enjoy the time here. I plan to come back to Columbia for my master's degree."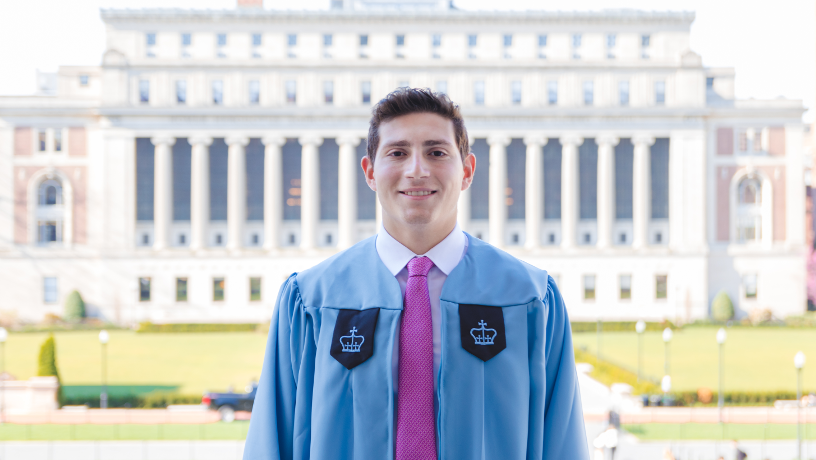 Save the Date!
Reunion: June 4-6, 2020