Program Notes: Graduate Alumni
Oct 18 2018
APPLIED PHYSICS & APPLIED MATHEMATICS
Rosario A. Gerhardt MS '79, EngScD '83 attended the recent alumni reunion and enjoyed being on the Columbia campus after so many years. She especially enjoyed Professor Helfand's lecture, walking around the campus, and seeing all of the changes that have taken place in the interim years. She has been a faculty member at the School of Materials Science and Engineering at the Georgia Institute of Technology since 1991, received tenure in 1997 and got promoted to full professor in 2001. Gerhardt recently received the 2017 ACerS Friedberg Award and lecture at the MS&T conference held in Pittsburgh in October 2017. She was named Goizueta Foundation Faculty Chair at Georgia Tech in 2015. In addition to conducting research in the materials field, she is also committed to helping younger generations become solid researchers to emulate her former thesis advisor, Professor A.S. Nowick.
Edl Schamiloglu BS'79, MS'81, Distinguished Professor of Electrical and Computer Engineering, has been selected as associate dean for research and innovation at the University of New Mexico School of Engineering where he has been a faculty since 1988. He has also been appointed Special Assistant to the Provost for Laboratory Relations.
Manju Prakash GSAS'81, PhD'85 writes: "My graduate studies at Columbia University prepared me for a career in academia both as an innovative researcher and an innovative educator. Currently, I am teaching physics courses at Hofstra University, New York and involved in outreach activities in nanoscience at Brookhaven National Laboratory (BNL). As a researcher, I am investigating the nonlinear dynamics and turbulence effects in gravitational- wave forms within the framework of Einstein's General Relativity. These gravitational waves were observed by LIGO and led to the 2017 Nobel Prize in Physics. I am also associated with Fermi National laboratory in the g-2 experiment designed to resolve the experimental and theoretical discrepancy between the values of the anomalous magnetic moment of a muon."
Xin Chen MS'17 writes: "After graduating, I went back to my country and started my career as a research analyst in the finance field. Though in finance field, my work is still related to engineering research."
Hening Liu MS'18 writes: "After graduation, I mainly worked under Professor Chan's research group. I just got a job offer from the company ASML in San Jose, California. I am excited!"
Yuxiang Zhu MS'18 is starting a Ph.D. program in Materials Science at the University of Houston this August.
BIOMEDICAL ENGINEERING
Michael Moussourakis BS'99, MS'01 writes: "Articulate, detail oriented, charismatic marketing leader with a strong technical and engineering foundation. Over seventeen years in the biotech, pharmaceutical, medical device and laboratory industry, in both companies large and small. Progressive roles in technical, field marketing and product management. Experience in both the manufacturing and vendor side, technically as well as commercially. Looking to leverage this experience."
Gokce Yildirim MS'04 writes: "I have been working for Stryker in the Advanced Product Development division evaluating new product feasibility. More recently, I have joined the EMBA class of 2019 at the Columbia Business School concentrating on the business leadership and entrepreneurship aspects of business to help me start-up a biotechnology company."
Hamed Mojahed MS'06, PhD'13 writes: "Since finishing my Ph.D. and post-doctoral studies at Columbia, I have been working as an MR Clinical Scientist for Philips Healthcare at Vanderbilt University in Nashville, TN. Moving from Manhattan to Nashville has been a challenge, but I have started to enjoy the excellent live music here! At Philips, I have been teaching the Philips Sequence Development and Pulse Programming courses while helping researchers with implementation of their novel pulse sequences into the Philips MR software environment. Through collaboration with clinicians and researchers, I've also been involved in evaluation and translation of many cutting edge technologies into clinical products for Philips. I also worked in Philips factory in the Netherlands where I represented the global Clinical Science as part of the Core team where the representatives of every sector (e.g. Marketing, R&D) closely collaborated and oversaw the product development in its final stages. My wish is to move back to NYC or Boston sometime soon and give back to Columbia community!"
Robert Fyda MS'12 is currently a Bloomberg DrPH Fellow at Johns Hopkins School of Public Health.
Qi Wei PhD'14 writes: "My beloved grandma and mother-in-law both suffered and died from cancers when I was in graduate school. After graduation, I had an opportunity to join Novartis in Cambridge/Boston and work on CAR-T therapy, which has been revolutionizing oncology. Last year I moved to Southern California and joined Gilead/Kite pharma and continue my effort to fight against cancers. The first two CAR-T therapies have recently been approved in 2017— the first from Novartis and the second from Gilead/Kite Pharma. Currently I lead the process development group and responsible for developing the most advanced CAR-T cell manufacturing processes, meanwhile serve as a scientific adviser for the viral vector development group. We work on not only liquid tumors which have successfully saved hundreds of lives, but also solid tumors which are on the verge of exciting breakthroughs. I wish the breakthroughs could have come earlier enough to save Christopher Jacobs, Professor of Biomedical Engineering, who died earlier this month after a long battle with cancer."
Luke Hao MS'17 writes: "I'm going to P&S for my M.D., class of 2022. I was given an award by the National Academy of Inventors (student chapter at Stevens Institute of Technology) for my medical device patent application in May, 2017."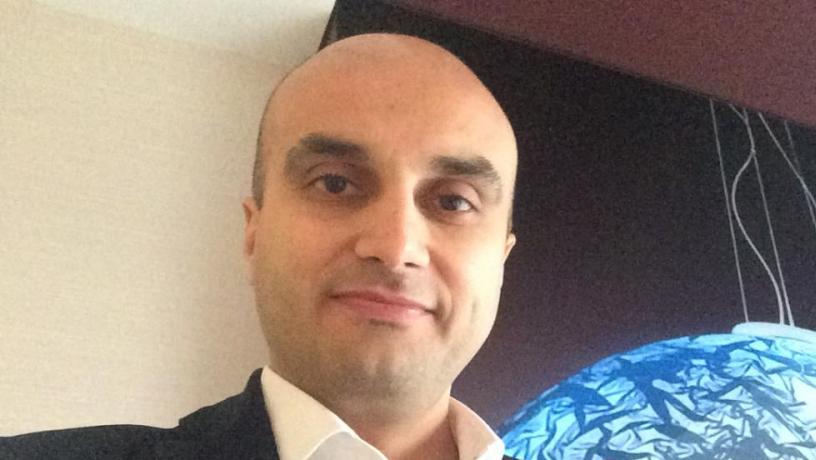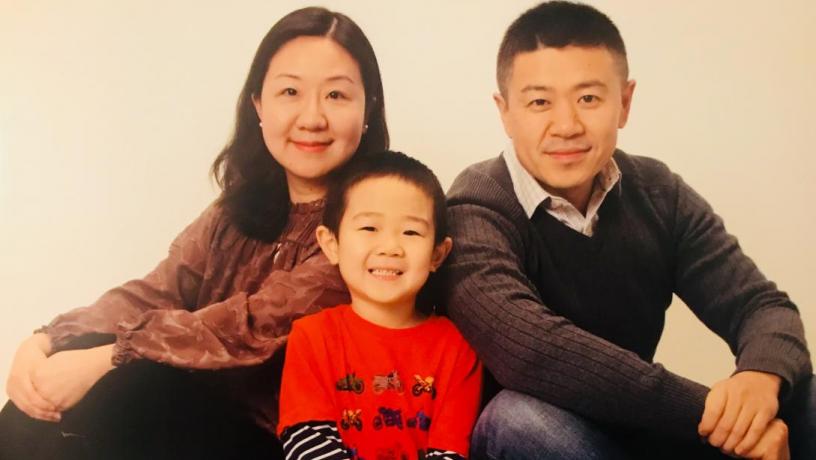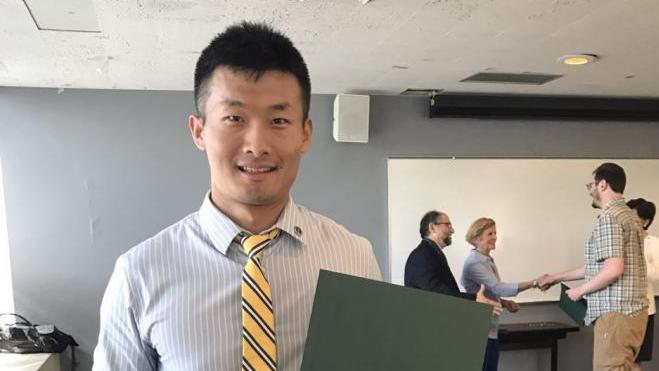 CHEMICAL ENGINEERING
Olle Alsholm MS'66 writes: "During my 80th year I had the honor of being interviewed by the German biofibre magazine IPW, describing my career as CTO of two of the largest Swedish paper companies Billerud and STORA, and finally as president of STFI, the Swedish Pulp and Paper Research Institute. I have also been published in one book, Making the Difference – Engineers Tell Their Ttories, and two booklets. The book includes my education at Columbia, which in connection with my research at IBM R&D in 1964 in San José, led to a unique world-class pioneering venture cooperation between IBM Nordic Laboratories and Billerud Paper Company, which has paved the road for today's computerized automation of the paper industry. The third publication summarizes the 50 year experiences of the family company Alpsport AB, which includes other pioneering initiatives. Based on my experience in North America, Alpsport introduced and revolutionized man-made snowmaking in Scandinavia already 1976 and Europe 1978. Alpsport also introduced electronic touch-free ticketing for ski resorts in Scandinavia 1981. Snowmaking and touch-free ticketing is nowadays standard practice worldwide."
Sheng-Fu Kang EngScD'74 writes: "I recently arranged a joint arts exhibition as part of our church's 85th anniversary celebration in March. Afterward, I took a trip with 18 members of the Tainan (Taiwan) YMCA Choir group to join the Los Angeles Formosan Master Chorale in an April performance at the Geneva Presbyterian Church in Laguna Woods, CA, singing Haydn's "The Creation" piece. We also visited San Francisco and Yosemite National Park during the journey. I am thankful to be in good health, and enjoy hiking still with friends regularly."
Vasilis Fthenakis MS'76 won the 2018 William R. Cherry Award from the Institute of Electrical & Electronics Engineers (IEEE) in June 2018. Named in honor of William R. Cherry, a founder of the photovoltaic community, this most prestigious award recognized Fthenakis' "pioneering research at the interface of energy and the environment that catalyzed photovoltaic technology advancement and deployment world-wide." He was honored at a special reception on June 12, during the 7th World Conference on Photovoltaic Energy Conversion (WCPEC-7) in Waikoloa, Hawaii. His keynote award acceptance presentation can be seen at: https://engineering.columbia.edu/news/fthenakis-doe-grant-cherry-award"
A.F. Cantor MS'81 writes: "With an undergraduate degree in Civil/Environmental Engineering, the goal was to design water and wastewater treatment processes. After 12 years of design work, the focus changed to drinking water quality in distribution systems. My applied research has led to the development of a device to monitoring drinking water quality, a strategy for water system process control, and a paradigm shift as to what shapes drinking water quality. This is described in a recent research report: http://www.waterrf.org/Pages/Projects.aspx?PID=4586"
John Cole MS'05 writes: "After living abroad for the past decade in Mexico, Iraq, Afghanistan, India, and Dubai, our family has returned home to Arlington Virginia. We are celebrating our third child this year!"
Holly Hester-Reilly BS'06, MS'08 writes: "Since graduating with my masters and leaving research science in 2008, I tried environmental engineering for a brief stint before falling in love with the NYC tech startup scene. After a decade including over a dozen digital product launches, including senior product management roles at high-growth companies MediaMath and Shutterstock, I founded H2R Product Science. We are a training and consulting company focused on helping startup founders, product managers, designers, and engineers develop evidence-based growth strategies for successful product launches and continuous innovation at scale. I've been fortunate to have clients like Weightwatchers, ToyrsRUs, and the Lean Startup Company as well as the chance to coach several promising startups. I'd love to connect with fellow Columbia alums. who are interested in the topic. You can reach me at holly@h2rproductscience.com."
Zidu Tang MS'14 is working as a Lab Engineer at DuPont and doing analytical testing work in a lab.
Weiming Wan MS'15 is working on a Ph.D. at Columbia. After graduation, he is moving to Germany to work as a Postdoc in Max Planck Institutes.
Yukun Liu MS'16 is a current Ph.D. candidate at NYU's Tandon School of Engineering in the Department of Chemical & Biomolecular Engineering.
Fayez Alkabra MS'17 writes: "Since graduation, I have been working as a Business Development/Project engineer at Saudi Aramco mainly on a petrochemical project that Saudi Aramco is jointly developing with Total (French company). My work includes technical development and evaluation of the project as well as commercial negotiations related to that project. At the personal level, my wife and I have recently adopted a baby boy "Majed" who is 8 months old."
Aziz Ketari MS'17 writes: "It's an exciting time to be in the Machine Learning space. I'm a Solutions Architect at Quantiphi. My role involves the development of models, products and platforms. for clients (industry agnostic) leveraging traditional ML and more sophisticated DL techniques."
Patrick Aurelus MS'18 writes: "I still can't believe how eight months have passed like a blink of an eye, however; I'm currently working in a mid-size pharmaceutical company named Noven Pharmaceuticals as a Process Development Engineer. I'm exhilarated to be there since I've been given a lot of responsibilities which is acting as a catalyst in my career progression. In addition, a lot of co-workers always ask me how you can survive Columbia, my answer is always the same 'Take your vitamins and eat your broccoli and of course, read a lot.'"
Yilei Liu MS'18 is working as a technical support engineer in a third party lab.
COMPUTER SCIENCE
Michael Hung MS'91 is a Senior Management Executive in multi-national companies with 20 years of experience after graduating from Columbia. Proven ability to build, develop and lead high performance team and driving new business growth. Extensive leadership and management experience in the IT industry, covering several different positions including marketing, services, and sales area. Great records and high awareness in software industry. He was the Country Manager of Educational Service in Sun Microsystems, Director of Business & Marketing Org in Microsoft, Director of Global Technical Support Center in Microsoft, and now as CMO and HR Lead in funP Innovation Group, a start-up in Digital Marketing, and also managed business in other countries, including Vietnam and Malaysia. Hung is a part-time writer and has published 4 books in Chinese market. He is also a lyricist who has written several Taiwanese songs.
Thomas Georgiou MS'92 writes: "I am an IT System Manager at Ancoria Insurance Public Ltd. I received my MBA at the University of Cyprus in 2008. In 2017, I was certified as a PRINCE2 Practitioner, and also passed my ISACA CISM and CRISC certifications. I also received my Black Belt in Brazilian Jujitsu!"
Dinkar Bhat PhD'98 writes: "It's been a rather interesting professional journey after Columbia. After graduation, I worked for different companies (LG, Motorola, and now Invidi) in television broadcasting and cutting edge applications. I have witnessed dramatic changes in TV technology, right from the end of analog television to the rise of digital TV in all its formats with associated acronyms - SD, HD, 4K, UHD, HDR. Who would have thought we would be able to watch Ultra High Definition (UHD) over streaming on a handheld device!!! Through all technology changes, the cherished Columbia background with focus on critical thinking, experimentation and in-depth study has always been with me. On the personal front, my family from Columbia days consisting of my wife Usha and me, has doubled with two sons added: Srikant and Sachin. As I write this note, Srikant is ready to move to college at the University of Michigan, Ann Arbor. Among many memorable family experiences and travels, we witnessed the great solar eclipse of August 2017 and that is a highlight!" Since finishing his Ph.D., Carl Sable MS'99, PhD'03 has been an assistant and then associate professor of computer engineering at Cooper Union. He is married with two kids, ages 3 and 5, and lives in NYC with his family.
Pimrampai Vannacharoen MS'05 writes: "My sister and I started a small cake shop in Bangkok called Amor 10 years ago and we have now expanded to 30 branches across Bangkok."
Alexei Masterov MS'07 writes: "Taking a break from my career (or perhaps changing careers). Moved aboard a 41-foot sailboat, and currently circumnavigating the Caribbean Sea."
Wenhan Zhang MS'11 is a seasoned engineering manager. He currently co-heads the engineering team at Honest Buildings, with a focus on growing the engineering team and scaling the platform to ensure that our customers have a seamless user experience. Previously, William worked at Microsoft, Credit Suisse, and Goldman Sachs. He earned an M.S. in computer science, with a specialization in machine learning, from Columbia University, and a B.S. in electrical engineering from Beijing University of Posts and Telecommunications.
Yu (Willa) Wan MS'14 writes: "After graduation I joined BoA and stayed around NYC for about 4 years. I am currently on the West coast working at Amazon. I have travelled to the UK, Japan, and a few other countries around the world. Was able to attend Alumni week last year and enjoyed being back on campus.
Xiao Zhu MS'15 writes: "Currently I'm working at Twitter as a Senior Software Engineer, building state of the art machine learning technologies in Twitter Cortex. It has been very fulfilling to work on our cool projects and power Twitter's ML. I now live in San Francisco. In my spare time I enjoy practicing photography and trading."
Di Ruan MS'16 writes: "After completing my Computer Science MS program, I started to work as Software Engineer in Google New York Office. I benefit a lot from what I learned at Columbia, the domain knowledge, the spirit of lifelong learning. The harvest will come!"
Wonchang Chung MS'17 writes: "I am still an Applied Research Scientist at Element AI in Montréal, Québec, Canada. My job is doing an R&D in NLP applications."
Amirhossein Imani MS'17 works as a data scientist at Lazard. He is also a Brown Institute for Media Innovation 2017 grantee.
Raylin (Ruilin) Zhong MS'17 writes: "Amazon Audible Data Scientist 09/2018; Capital One Data Scientist 03/2017 – 07/2018; World traveler, explorer, and a violinist in my spare time."
Wenxi Chen MS'18 writes: "I am in San Jose, working at a startup. Work hard, stay hungry."
Lampros Flokas MS'18 is currently pursuing a Ph.D. in Computer Science at Columbia University.
James Xue BS'17, MS'18 is working as a Software Engineer at Nova Credit, building the world's first cross-border credit bureau.
Xindong Zhang M.S.'18 writes: "I am working at Alibaba Inc. I am doing research in AI for coding. I focus on automatically detecting defects using deep learning and high-quality code mining. We are holding 40PT code data and want to make use of it. Anyone who would like to join us, please send your resume to zxd139922@alibaba-inc.com."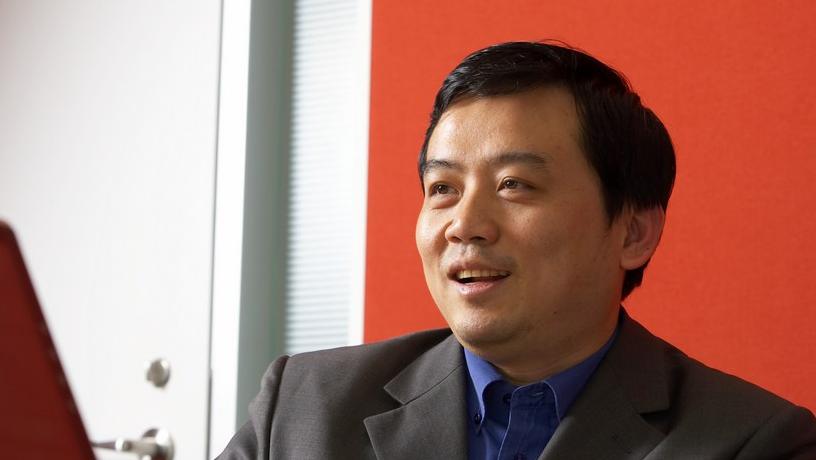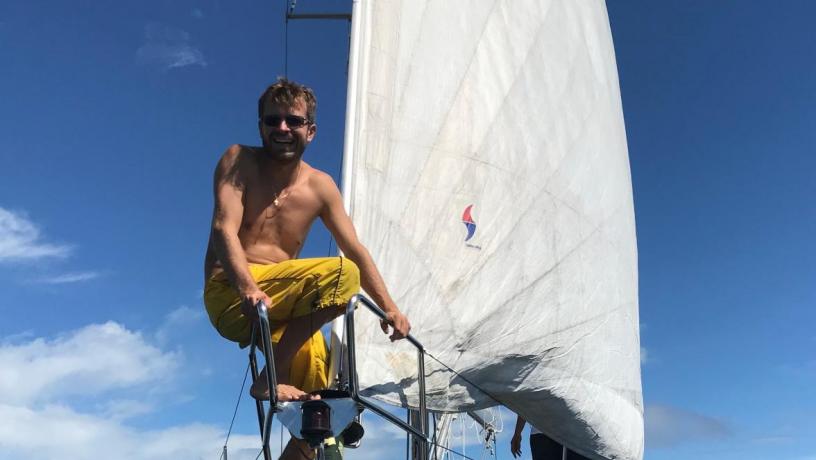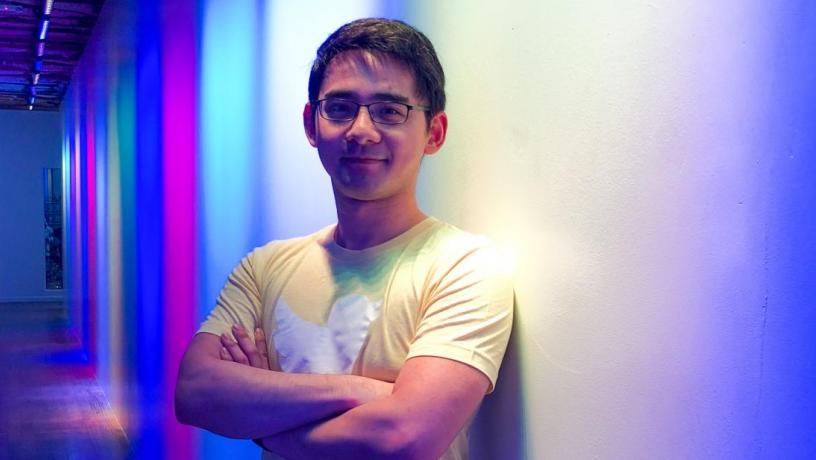 DATA SCIENCE
Jose A. Alvarado MS'18 writes: "Since graduating Columbia, I joined an AI startup named Graphen as a Senior Scientist and team lead of the Health and Cognitive robotics unit. I'm highly interested in the application of Data Science's and Bio-Informatics techniques and algorithms to help improve the population health and health systems by gaining a better understating of health process. In this direction our team is currently developing Dr. Adam, an artificial intelligence powered humanoid robot capable of answering questions in the biomedical domain by means of Knowledge Graph, Machine Learning and Natural Language Processing. Our research had been presented in several conferences this year including the 2018 Healthcare Innovation & Entrepreneurship Workshop and most recently the 2018 IEEE International Conference on Health and Informatics. My research interest lies in Question Answering using Neural SPARQL Machines, Knowledge Graph, Open Linked Data and Artificial Empathy."
Kunyi Liu MS'18 writes: "I once struggled to find jobs around graduation, but thanks to the help from our job consultant, I finally got a job at Indeed, where the mission is to help people get jobs. So now, I have moved to Austin and been working on the full stack development of the employment products as a technical business analyst. After settling in to the new city, I have met some friendly people and enjoyed myself exploring the city with very hot weather and a great cost of living."
EARTH AND ENVIRONMENTAL ENGINEERING
Dr. Eugene A. Thiers MS'65, EngScD'70 writes: "My wife and I (both alumni) find ourselves like young parents, as we take care of two young grandchildren in Spain. We are enjoying the food, the castles, the culture, and so on. In addition, I continue to work as CTO of a start-up in California."
Sharon Collins MS'99 writes: "Columbia SEAS is where my husband, Dr. David de la Nuez, and I initially met as incoming vegetarian graduate students (our story of meeting at the SEAS Orientation Barbecue was featured in the NY Times Wedding/Vows Section). I am now a Math for America Master Teacher at New Heights Academy Charter School, and love teaching in the community of Washington Heights where we also reside. I teach AP Calculus AB, Pre-Calculus, and Statistics to seniors, and I am passionate about student voice, project-based learning and reality pedagogy in my classroom. I am also the Director of OneGoal at New Heights, the program focused on college graduation for low socioeconomic youth. Urban education represents a second career for me; I worked briefly as an environmental engineer after graduating with my Master's Degree from Columbia. David and I have two intelligent, talented, and loving children who attend public schools in NYC and enjoy traveling (most recently to Hungary and Spain) as much as we do. Our children are vegetarians just like us!"
Minxi Jiang MS'18 is continuing her studies at Columbia as a Ph.D. student. Her focus is using biotechnology to treat wastewater and recover energy from it.
Burak Tuncer MS'18 writes: "I've accepted a position as an environmental engineer with MRB Group in Rochester, NY. I will be starting on August 27. I am spending time with family until then while figuring out all the logistics."
ELECTRICAL ENGINEERING
Michael Otten M.S.'65 writes: "I won't try to summarize 40 great years at IBM within a word limit, but focus on post-regular job in very interesting volunteer efforts: most recently being honored this year by Green Chimneys School and Children's Services for 40 years on their Board, including several as Board President or Chairman. This is a special education school based on Nature Based education and therapy, located on 400+ acres in Putnam County, NY - the Brewster campus includes a farm as well as a rehabilitation and wildlife center. There are 250 students and 300 animals on campus. I recently launched an alumni effort in support of an analysis of our broken political system by Harvard University Professor Michael Porter and Katherine Gehl. We are not just wringing our hands in frustration, but exploring specific ways to reform our electoral system so that government starts working again for the people, not just for political parties and their donors. My professional activities include teaching and mentoring graduate engineers and MBA students in France."
Miroslav J. Hytha EE'66 writes: "Born in 1930 in Czechoslovakia, I obtained MSc and PhD degrees from the Czech Technical University in Prague in 1954 and in 1960 respectively. During a one-year study at the Columbia University (Higgins fellowship) I fulfilled conditions for obtaining the Professional Degree. After graduating in 1966 I returned to Czechoslovakia to work at the Research Institute of Radiocommunication. My field of interest included quantum electronics, optical communication, and coherent optics. The experiences acquired during my studies in the U.S.A. helped me to make the first holograms in the country. At the same time, I kept teaching at universities, mostly abroad. I spent the last years of my professional career in the position of full professor and head of the Department. I retired in 1998. While a resident of Prague, I spend most of the time at my cottage in Giant Mountains where I do enjoy my hobby – the horse riding."
Moshe Shweiger MS'66 writes: "Retired professional/executive. Currently engaged and absorbed with the beautiful intricacies of the latest mathematical developments within the General Theory of Relativity. Career: General Precision (Aerospace)-control engineer assisting in the first moon landing, IBM-Electrical engineer in software development (ECAP) and mathematical algorithms for various customer problems, Xerox corporation-Senior analyst/programmer coding APL programs to forecast the optimum distribution and the associated failure rate of Xerox machines, Dun and Bradstreet-senior analyst/programmer responsible for all mathematical problems of customers. Promoted to Director of the Advanced Software Department. Founded and was the President of Maymod Corporation. Maymod developed and marketed a product named DATASPACE. Published several scientific papers in computer decisions magazine and was awarded the chart "men of modern mathematics" by IBM. Proud and close to my two grown children."
Thomas Fowler MS'73 writes: "Currently, I am a telecommunications consultant working with various government agencies on large-scale telecom procurements. In addition, I am an Adjunct Professor at George Mason University, teaching graduate courses in optical network theory and related subjects, and also an IT class that deals with the interaction of technology and society, which covers politics, economics, ethics, intellectual property rights, and the climate change controversy as an example of the interaction of all subjects in the course. I also teach a class to seniors on preparation for real-world resume writing, interviewing, presentations, and technical papers. I published a book in 2007 on the evolution controversy, and am finishing another on observational aspects of astronomy and astronomical equipment. I also run a non-profit foundation devoted to Spanish philosopher Xavier Zubiri (1898-1983), and have translated several of his works. We have also published a journal related to Zubiri's philosophy."
Ali Taslimi MS'85, EE'89 writes: "I joined AT&T Bell Laboratories in Holmdel, NJ in 1986 after obtaining my M.S. and while earning my engineer degree (EE). I moved to Silicon Valley in 2000 to join Alcatel as Director of Engineering. Since moving to Silicon Valley, I have had the privilege of working for a number of industry icons including Fujitsu, Ericsson, Hitachi, and, currently, the EVP and Head of Sales and Marketing at Cambridge Industries Group (CIG). I have also had the fortune to co-found two startups and serve as a CEO. I have no doubt that my Columbia education has been instrumental in my success - I will cherish the Columbia Alumni Association for the rest of my life!"
Alexios Varelas MS'89 writes: "You will not be surprised by the fact that, after my graduation from the School of Engineering and Applied Science in 1989, I did an MBA and worked in marketing. But you may be surprised to hear that, after 20 years in mobile communications and banking I became a business coach. I felt my inner calling for helping people to grow professionally and to achieve their professional goals. I recently obtained the Erickson Professional Coach title from Erickson Academy International. I am based in Greece, but I work with international clients. I spent time on Columbia campus last April, while I was in New York for a few weeks. I was particularly moved when I realized that Professor Schwartz, one of my professors of 30 years ago, was still there and I spent one hour catching up with him in his office."
Glenn Spitz MS'92 was selected as a recipient of the 2017 Dilling Award by AIM Global, the industry association of the Automatic Identification industry. Named for industry pioneer Richard Dilling, this award is considered to be the highest honor given in the AIDC industry and recognizes lifetime achievements that have furthered industry growth through significant applications and new technological developments. Mr. Spitz is the Director of Engineering for Verification Systems at Cognex Corporation and was previously the Founder & President of Webscan, Inc. until it was acquired by Cognex in December 2016.
Sol Zlotchenko BS'91, MS'96 writes: "After my BS in EE, I went to work at Goldman Sachs in the technology area while continuing to work towards my MS in EE at SEAS. After Working at Goldman Sachs, I worked as a CTO at a hedge fund and went on to find multiple companies mainly in FinTech, one of which was sold in 2011. After that, I started an algorithmic prop trading firm, as well as, a venture capital fund, Select Venture Partners. As part of the fund, I am leading a turnaround in another FinTech company, Hazeltree, as CTO."
Jiansong Wang MS'97 writes: "After I graduated from Columbia in 1997, I started my career at Lucent in Naperville, IL. I worked for Lucent and Alcatel-Lucent for 12+ years and then moved onto a new phase of my career. I started working in AT&T mobile core architecture team in 2009. Currently, I am a lead mobile core architect and leading the future next-generation mobile core architecture evolution."
Sheng-Kae Chiou MS'99 has worked in the Telecom industrial for 19 years in Bellsouth, Lucent Tech., TI, and Infineon. Now he is working at Intel as PM for an optical communication product.
Ashish Sharma MS'06 writes: "I stepped into the Management Consulting space two years ago at KPMG in Mumbai, India. I started as a Manager; got recently promoted to an Associate Director position. I consult clients in the Banking & Finance with their Technology needs. I also head the Columbia Alumni Association's (CAA) Mumbai chapter and I have been a member of the CAA's Technology Subcommittee for the last two years. I traveled to Singapore with my fiancé recently. We are planning to tie the knot soon!"
Ying Teng MS'13 writes: "Five years after graduation from SEAS, I am now working as a Manager, Solar Performance Analytics with General Electric, based out of San Ramon, California. I am leading the product development of a cloud-based asset performance management solution to optimize the performance of utility-scale solar power plants. In the picture is a recent travel I made to Seattle, Washington to participant in the North America User Conference, where I was representing our team to demonstrate the features our product to customers around the world. I am passionate and believe in the future of renewable energy. And I am glad that I had the chance to devote myself to combating the climate change and make the world a better place for our next generations!"
Sanket Gupta MS'16 writes: "Since graduation, I have been working for Octopart, which is a search engine for electronic parts. It gives me joy to work on a product which helps electrical engineers build on their ideas quickly. My Columbia education allowed me to learn more than just Electrical Engineering, like astrophysics, genetics, and machine learning. Also, as part of the curriculum, I was able to make an IC (integrated chip) from scratch. These experiences enabled me to diversify my learning - for which I am grateful. Currently, I am working on machine learning and data science related projects at Octopart. I look forward to continue using these skills to build things which help people."
Sanket Jain MS'16 writes: "I am happy to mentor and please feel free to reach out. I graduated in February 2016 when Netflix meant Netflix. I still remember a great class named Internet Economics, Engineering, and the Implications for Society! The debates and presentations we had come into picture and have good value in market. There are world leaders forum and many other events on campus, utilize your best."
Oliver Zhou MS'16 is a co-founder of hirevisor.com. Hirevisor is a software platform pioneering the concept of "just in time" sourcing. They enable recruiters to connect with active jobseekers who have already been interviewed by other top companies on the exchange, hiring top talent in less time and at lower cost.
Cong Liu MS'17 just started a new position in Boston.
Haitian Sun MS'17 is currently working as a software engineer at Tower Research Capital in NYC.
Wenrui Yang MS'17 writes: "I completed my Master's with CVN program while working full time, so have been working on power management IC at Qualcomm to make sure nobody's cellphone blows up. Recently, I did a couple exciting trips to Japan, UK, and China since school finished."
Mohammad Zaryab MS'17 writes: "Upon graduating I was directly employed as a technical advisor at Haley Guiliano LLP, a Wall Street law firm that specializes in patent law. My responsibility is to prosecute patent applications in countries throughout the world. I interact with inventors and attorneys, write claims, and present arguments defending the patentability of applications of our clients – several of which are leading tech-industry giants. The courses I took at Columbia including Communication Networks and Machine Learning, along with my research at the Structure Function Imaging Laboratory, have helped me excel in patent law. I've not only written multiple times more patent applications than a usual technical advisor and have gotten several patent allowances, but I've also taken on projects such as portfolio analysis of new clients and litigation assessment for clients wanting to pursue legal action against infringers. As my firm will be paying for my tuition, my next step is to enter law school to become a full-fledged patent attorney."
Xiaowen Zhang MS'17 writes: "I'm working at LinkedIn for its job recommendation. It's not a traditional EE topic but thanks to my machine learning and deep learning studies at EE department."
Wenyu Fu MS'18 writes: "I'm now working in Bloomberg LP and currently in the training class! I will be joining a team at the end of August."
Xiang Hua MS'18 works at a startup in Silicon Valley right now.
Sun Mao MS'18 is working as a machine learning scientist at Microsoft.
Jingyu Qian MS'18 currently works as an algorithm engineer in a startup called AiBee, working on video object detection accuracy/speed-up problems.
Rahul Rana MS'18 recently started working at a startup in Brooklyn, New York, focusing on machine learning and computer vision. He also visited Niagara Falls this summer!
Chuanjun Shan MS'18 is a Design Verification Engineer in Black Sesame Technologies, a startup in Santa Clara, CA.
Mingyang Zheng MS'18 is currently working as a software engineer at ForeScout Technologies, Inc. in California. After graduation, he visited Seattle, Salt Lake City, New Jersey, and many cities in California.
Jing Zhong MS'18 writes: "It has been great since I graduated. I am currently working at a startup company in NYC as a software engineer. Seeing my work going live every day and working in a small, young team make me feel good. I was an intern there last summer and now I am able to tutor the interns we hired. I appreciate the education from Columbia SEAS and I hope I can have more social impact in the future."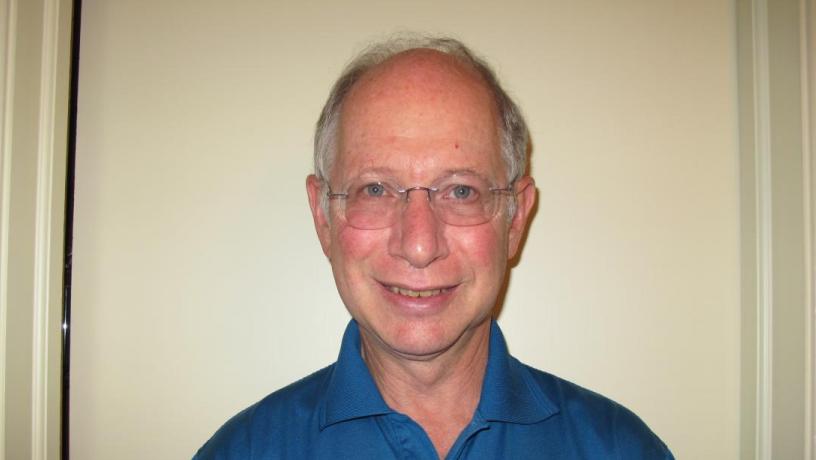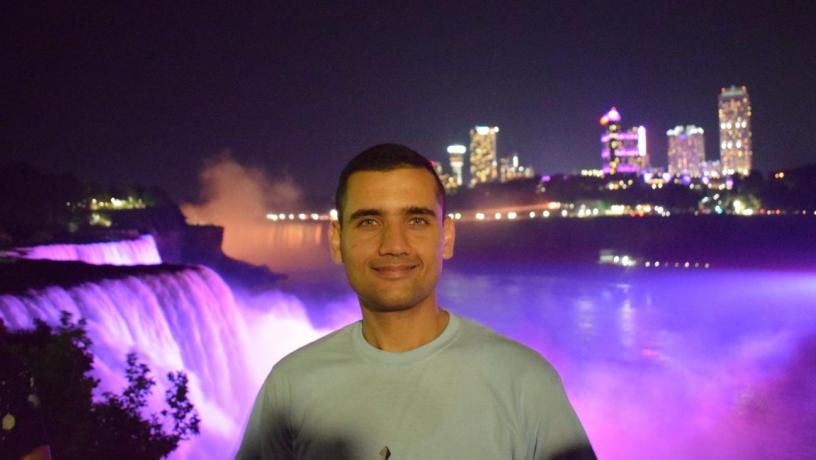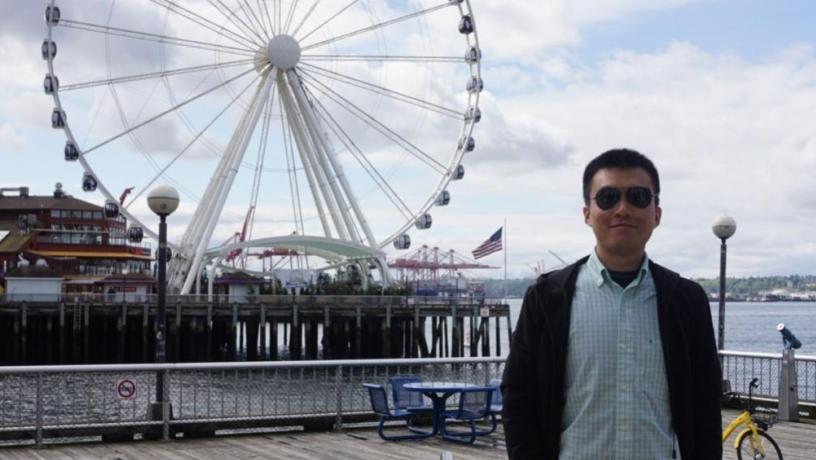 INDUSTRIAL ENGINEERING & OPERATIONS RESEARCH
Sheldon "Shelly" Weinig MS'53, EngScD'55 writes: "My first position after Columbia was as an Assistant Professor at NYU's school of Engineering. After being fired three times by my dept. head and rehired by the Dean it was obvious that the bureaucracy of the university was not for me. I became an Entrepreneur and founded Materials Research Corp. (MRC). Within a few years it became a public global corporation with manufacturing facilities throughout the world. In 1989, SONY acquired the company and I spent five years as Vice Chairman of Engineering and Manufacturing for SONY America. I left the company and went back to my earlier interest in teaching and have been teaching for 23 years pro bono. I teach in the fall at Columbia and in the spring at SUNY, Stony Brook. I recently finished a book entitled, Rule Breaker, An Entrepreneurs Manifesto. It is a hybrid book - both memoir and advice for the Entrepreneur and aspiring manager based on personal experiences."
Douglas Hill MS'58, EngScD'77 writes: "After my 29 years at Grumman Aerospace, and with my 1977 EngScD degree from Columbia, I won a job at Brookhaven National Laboratory to represent the USA on the Energy Technology Systems Analysis Project of the International Energy Agency, a project which I later headed. I ran a computer model of the U.S. energy system developed by Brookhaven, reporting its results in numerous visits to Europe and to Japan to meet with representatives of the ten other participating countries. After retiring from BNL in 1989, I was appointed an adjunct lecturer at Stony Brook University, where I led a course in coastal risk analysis and worked to promote the idea of storm surge barriers to protect New York City from hurricane flooding. I conducted two conferences for the Metropolitan section of the American Society of Civil Engineers, and edited the proceedings published in the Annals of the New York Academy of Sciences. In 2013, I was elected a Fellow of the ASCE. Now 93, I spend my time at home enjoying my memories."
Sheel Thakur MS'63 writes: "After completing my doctorate degree in '67, I joined Mgmt Sc. team at IBM CHQ in Armonk, NY and gained experience in managing global projects. I joined the US assignee team to re-establish IBM India in '92 and headed its Global Liaison Office in Bangalore. I became a PMP and started 5 PMI Chapters in Indian before returning to the US in '99. While working at IBM, I visited my birth village in north India and started Pragati Vidyalaya, a Junior High School in '74. It became a High School in '80 and an Inter college in 90's. It was renamed RK Girls Inter College (RKC) as a memorial to my parents. We have renovated & grown it by adding video conferencing, well equipped labs, a computer training center, library, and CCTVs etc. to expand educational offerings at RKC. Registered REaD Foundation -- a nonprofit to promote education, healthcare, women empowerment and social justice in India in '02 & later in US to help expand RKC offerings."
James M. Li BS'68, MS'70 and Michael Stone BS'68, MS'70 participated in the University's Graduation Commencement: James (Jimmy) as Hood Marshall selected to represent all 50th anniversary classes of the university that graduated in 1968, and Michael (Mike) as honoree in the official procession with his son receiving his MBA from the Business School. Additionally, the Class of 1968 celebrated their 50th Anniversary in New York with many classmates returning and contributing to a Class of 1968 Endowed Scholarship. Jeff Franklin BS'68 was Reunion Chair and Jimmy was Class President, along with Pete Szabo, Greg Basso and Jeff as the other class officers.
Andre A. Cappon MS'71 writes: "After graduating in 1971, with a MS in Operations Research, I joined the Organization for Economic Cooperation and Development (OECD) in Paris, as a statistician and subsequently a policy analyst. In 1977, I returned to New York and worked for Arthur Andersen & Co (the division that is today Accenture). In 1980, I joined Booz, Allen & Hamilton (now part of Price Waterhouse), where I was in the Banking Practice and advised financial institutions in the US, Europe, Japan, Mexico and Brazil. Several people from that unit, left to create Oliver Wyman & Co (OW, now part of Marsh & McLennan) and I joined them in 1987. In 1991, I left OW and started my own firm, CBM Group. We have now been active for over a quarter century! We have advised some 70 leading financial institutions around the world: US, Canada, Japan, Brazil, Spain, Italy and the Philippines are our key areas. We help our clients in strategy development and risk management."
David Jacobs MS'72 writes: "I am retired from the engineering department Metro-North Railroad after a 40 year career there. Now I am an adjunct professor of civil engineering at the University of Hartford, and completing my Ph.D. in structural engineering at the University of Connecticut. I am also retired from a 25 year career in the U. S. Naval Reserve."
Shuichi Toyoda MS'80 works as a consultant for Telecommunication Engineering.
Gustavo Perez MS'81 graduated from the University of Manchester with a M.Sc. in 1986 and a Ph.D. in 1988 in Systems and Control Engineering. He is a Control Engineering Private Consultant. Perez has been a NAFIPS (North American Fuzzy Information Processing Society, IEEE) member since 1998 and has presented two fuzzy network applications during NAFIPS annual meetings (2013, 2018). Perez is a guitar player, Grade 8th Associated Board of Royal Schools of Music (UK), and is interested in Origami. He won a Colombian Engineering Prize in 1998.
Eric Ho MS'01 works in the venture capital and private equity investment industry. He is currently in charge of investment and divestment activities in the Asia Pacific region.
Tudor Pascu MS'03 has been living in Taiwan for 10 years and was elected in April 2014 the chairman of the France Taiwan Chamber of Commerce. Tudor is also the CEO of Melchers Trading a German Trading company helping westerns companies to sell their products and services in Taiwan.
Nesrine Gharbi MS'09 writes: "After graduating 9 years ago, I started my career in Wall Street at Credit-Suisse, then moved to Royal Bank of Canada working in the fixed Income division as a strategist. Then I moved into the cement industry at LafargeHolcim in 2014, where I held several positions. I am currently a finance director and the head of the Internal control department in Algeria, North Africa. I also got married and became a mother to a wonderful little girl. It has been a great adventure, and I look forward to many more challenges!"
Pedro Felipe Lega MS'10 writes: "After graduation, I worked in the Central Bank in Colombia. Starting in 2011, I went to work at the Financial Superintendence as a Senior Adviser to the Superintendent. In 2013, I was appointed as Deputy Director for Market Development in the recently created Financial Regulation Agency (financial regulator) where I was in charge of the regulatory framework for market development and financial inclusion in Colombia. In 2015, I went back to the Superintendence as Deputy Superintendent for Securities Intermediaries and Market Infrastructures, responsible for the supervision of securities intermediaries and market infrastructures (stock exchange, clearinghouses). In September 2017, I was appointed as Managing Director of the Financial Regulation Agency. During this period, I have developed the regulatory framework for Financial Conglomerates, the final steps to a full convergence of Basel III capital requirements, and new financial activities such as crowdfunding, among other regulatory projects addressed by the agency."
Joy Ouazana MS'12 writes: "Since graduation, I have been employed as a Senior Financial Consultant at Murex, an international and well renowned financial software company. I was first based in NYC than I moved and now live in Paris with my husband and our son."
Sunkyu Park MS'13 works in the department of Venture Capital of Korea Development Bank.
William Chau MS'14 writes: "I have always been passionate about teaching mathematics to precollege students. I quit my day job as a software developer right around the time I graduated from Columbia. After taking a summer vacation with my family to visit my grandpa and to tour the Great Wall and Terracotta Warriors in China, I founded Computing Wisdom (www.computing-wisdom.com), a specialized math learning center in downtown NYC to teach gifted and high-achieving math students critical thinking and problem solving skills using interesting but challenging math problems, particularly those from math competitions. So far, I find my new venture very rewarding when I can see my students grow so much academically and personally. My next milestone is to expand my course offering to include other STEM subjects, such as physics and computer programming."
Julien Madar MS'14 writes: "Since graduation, I moved back to Paris. I had the chance to participate in Macron's economic program from 2015 to 2018. I kept on advising and investing in a dozen of startups, with two exits in the past three years. I also launched a club deal, TimeZone Ventures, with a former colleague from Rothschild. I have also taught classes at my former engineering school in Paris, Télécom ParisTech, about launching a startup and the concept of a product market fit."
Han-Wei Hsu MS'15 writes: "For pursuing a career in software and e-commerce, I have already developed a complete package of working experiences from project management, user experience design, and now, I am working as a product manager at the top three e-commerce company in Taiwan, while this company took the least of time to become the listed company at over-the-counter market comparing with all the other e-commerce enterprises. I have led and managed some of the biggest projects this year. For example, I designed and implemented a dynamic pricing system, which had raised 2% of our gross profit rate. And by optimizing the backend system user flow planned by me, our suppliers can now manage their stock and orders more efficient, and at the same, decrease the lead time in every step needed to finish an order, which had brought a lot of good feedback both from our suppliers and customers. I love new technology, entrepreneurship, system optimization and flow management, I am very pleased and glad to be on the track and meet new challenges every day."
Tengfei Lyu MS'16 writes: "After graduation from Columbia in December, 2015, I worked as a Business Analyst at Morgan Stanley in its New York office for a year and three months. My experience at Morgan Stanley was truly rewarding but eventually I realized that I wanted to relocate to China for my future career and life. I moved to Hangzhou, China in May of 2017 to take up a new job at Beingmate, a public company and also a famous Chinese brand that is focused on the businesses of infant formulas, baby foods and diapers. As the assistant to the Chairman, I help my boss make better decisions, manage complex projects and initiatives, and improve relationships with other shareholders."
Lucianne Millan MS'16 is currently a Senior Business Intelligence Lead at WeWork where she recently led the data model development that powered their first public debt pricing and offering.
Abhi Sharma MS'16 is a graduate of the Management Science and Engineering program at Columbia in 2016. He soon after joined Microsoft as a software engineer as a part of companywide efforts to democratize AI in the Azure cloud. He has dabbled in a bunch of fields including deep learning, investing, music generation and cloud over the past 2 years and hopes to culminate some of these into an interesting research project in the future!
Robert C. Thomas MS'16 began working in business development at CB Insights after completing his graduate degree at Columbia. CB Insights is a technology startup based in New York that helps corporate strategy and innovation teams analyze emerging trends by mining millions of unstructured documents including funding and M&A transactions, earnings transcripts, patents, market size estimates, and more. He has been promoted to roles of increasing responsibility in the last 2 years after driving over $2.5 million in revenue, and currently leads cross-functional projects in product marketing, sales enablement, and deal support while working closely with senior management. He enjoys launching world class software products and helping users win more often. In addition to his work in industry, Robert also teaches "Scientific Inquiry and Quantitative Reasoning: Artificial Intelligence" at St. John's University. He finds it incredibly rewarding to educate the next generation of technology leaders and empower students to pursue STEM-based careers.
Mrinal Vibhav Arun MS'17 writes: "Since graduating from Columbia's Master of Science in Financial Engineering, I have been working as a quantitative trader at the Royal Bank of Scotland in Stamford, CT. My typical day involves coming up with innovative algorithms, testing them on sample data and finally coding them to see how they perform in the market. While I had mixed emotions moving away from NYC, a city that has been a true home away from home, I have been enjoying the serenity and calmness of Stamford. Through my work, I am directly applying the skills I picked up at Columbia and expanding my expertise in the intersecting arts of mathematics and finance."
Minnie Cui MS'17 writes: "I'm still working as an operations manager at McMaster-Carr, a nationwide distributor of industrial supplies. Since finishing my part time Masters in Operations Research, I have been working in my company's receiving department, where I manage a team of 50 people to process our inbound shipments from suppliers. I have used various operations management and data analytics methods to optimize capacity and predict work volumes. I hope to develop a strong team of data analytics experts in my company to apply these analytical methodologies more broadly across different areas of the business."
Jaime Gacitua MS'17 writes: "I am still living and enjoying our beloved New York City. I have been working in a company called CKM Advisors, located near Bryant Park. Our expertise is transforming Fortune 500 companies' operational data into business value. We use the full data science tool set, including Machine Learning, NLP and Process Mining. I was promoted to Director of Data Science and Analytics, where I have to combine my leadership and technical abilities every day. In my free time, I am working to create a start-up in tech. More to come!"
Atulya Urankar MS'17 works as a Quantitative Analyst in Applied Research and Development at Société Générale.
Nathan Eskue MS'18 writes: "I am the materials manager at Launch Vehicle Division of Northrop Grumman Innovation Systems. I finished my IEOR Master's this February, but have been working to transform my team's processes for several years using the innovative techniques learned through Columbia data science courses. I took a different route to arrive here—I earned an MBA and have been working in the aerospace industry from a business perspective. However, when your company builds rocket systems such as the Antares/Cygnus to deliver cargo to the ISS, it's important to have an engineering mindset as well. It's also important when your business is complex and has a supply chain with many levels. This means that there is a significant amount of uncertainty that needs to be managed in order to hit key schedule milestones. We continue to improve this management daily by using and pursuing simulation, machine learning, and neural networks. It's incredibly gratifying to apply these educational concepts to real world industry problems!"
Kunlu Ju MS'18 moved back to China to finish another master's degree in Tsinghua. Ju worked as an investment intern at Tencent group and is seeking a return opportunity.
Lin Lin MS'18 is working as an algorithm engineer at Alibaba in Hangzhou, China.
Akshan Mehta MS'18 writes: "After graduating in fall 2017, I have been working with Lenovo in North Carolina as a Demand Planner in the Supply Chain Department. I am also part of the Global Future Leaders Development Program which helps me gain exposure in different teams through periodic rotations."
Matt Petersen MS'18 writes: "I'm a client-facing software engineer at a startup that's just raised a $17.5 million series A. We automate the work of paralegals by applying natural language processing to legal documents. We're primarily based in London, so I've had several opportunities to visit, which have been super fun - I'd never been to Europe before. Another experience is working on the 32nd floor of one of our clients in Jersey City - the view of Manhattan is incredible. For the last year I've been using Bash and Python to maintain their data pipeline, which is responsible for processing over 300,000 legal documents."
Jingyuan Tian MS'18 is currently in the Ph.D. program in Business Administration and Management at Clemson University.
Yuan Tian MS'18 writes: "After graduating, I became a wealth manager in CITICS, the largest investment bank in China."
Luyi Yin MS'18 is actively seeking full-time opportunities in quant/risk quant area and got a full-time offer from Morgan Stanley in its NYC office.
Ji Zeng MS'18 is working as an Operations Research Analyst at AML Industry.
Chun Zhang MS'18 lives in NYC and is seeking a full-time job.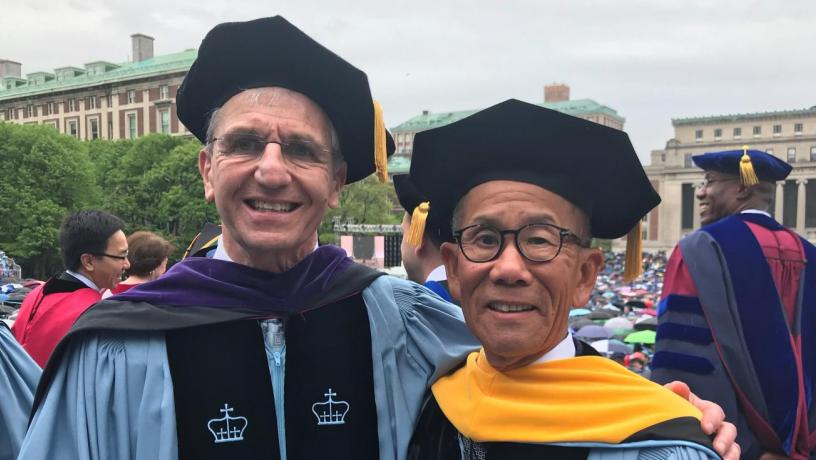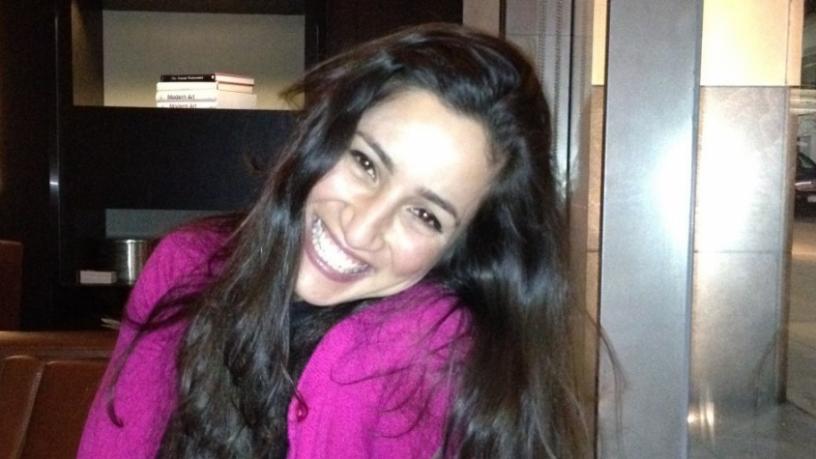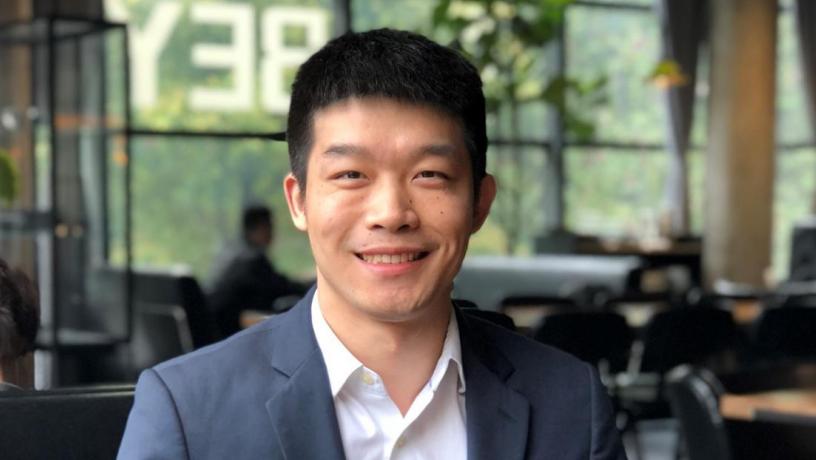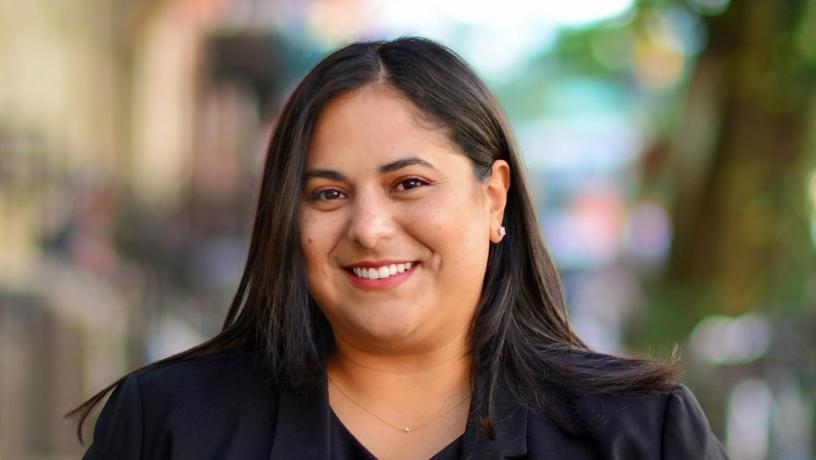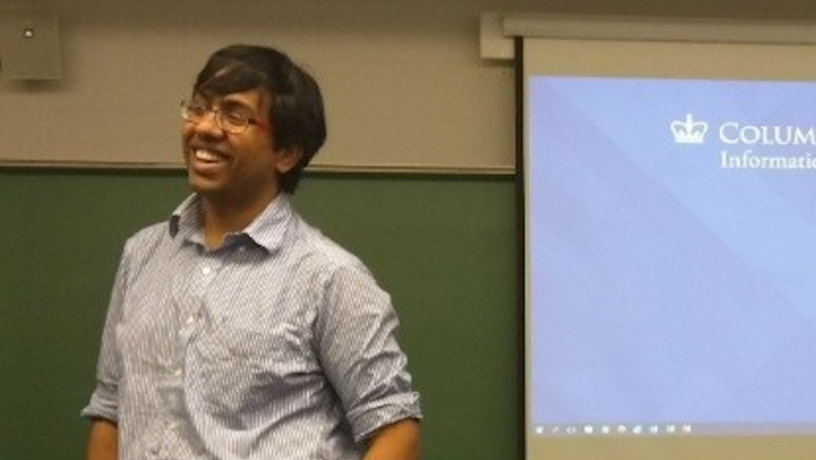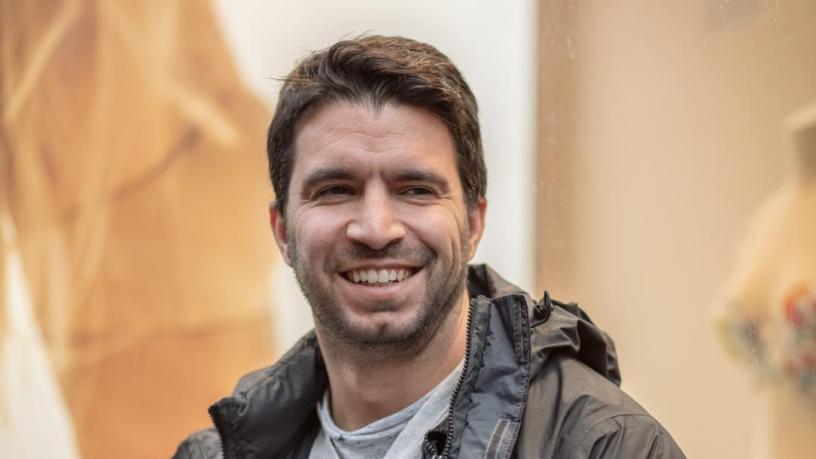 MECHANICAL ENGINEERING
Wilbur Shapiro MS'51 writes: "Since retirement in 2005, I have been writing self-published books. I am in my 88th year and just finished my fifth book on Amazon. The only one that deals with engineering is "Oil Free". I am having a ball and will continue until God makes me stop."
Stephen B. Shepard MS'64 writes: "Soon after receiving my M.S. degree in engineering, I changed my career to journalism -- starting as a science writer for a trade magazine, then becoming a technology reporter for Business Week magazine. I was extraordinarily fortunate thereafter: senior editor at Newsweek, editor of Saturday Review, and editor-in-chief of Business Week for 20 years. I also taught at the Columbia Journalism School. In 2005, I became founding dean of the Graduate School of Journalism at the City University of New York, retiring in 2013. My first book, "Deadlines and Disruption: My Turbulent Path from Print to Digital," was published in 2012. My most recent book (2018) is "A Literary Journey to Jewish Identity: Re-Reading Bellow, Roth, Malamud, Ozick, and Other Great Jewish Writers." Yes, I've gone far afield."
Mitchell Friedman MS'65 writes: "I received my Master of Science in Mechanical Engineering in 1965. I worked for several large firms and finally IBM Corp. where I met a fellow who was attempting to read medical blood slides via a computer program he developed. It was not successful, so he attempted to pump diluted blood through a channel made by cutting a groove in a glass plate and pumping the liquid through the channel while illuminating the stream with a laser and measuring the scatter as the particles flowed by. Unfortunately, the device clogged up after each sample, making it impractical. Based upon what I studied at Columbia, (Professors Dudley Fuller and Edwin Bechtold) I suggested a different design using laminar flow techniques (developed over a century before) to produce a non-clogging flow cell and appropriate optics. It was very successful and resulted in patents for the very first commercial Flow Cytometer.US PAT 3,705,771. This has become the "gold standard" method used for cell characterization to this day."
Sam Miranda BS'69, MS'70 writes: "I retired in 2014, and completed a 40-year career in the design, analysis, and licensing of nuclear power plants. My career began in Pittsburgh, where I worked for Westinghouse (25 years), and ended in Washington, where I worked for the Nuclear Regulatory Commission (15 years). I earned master's degrees in international affairs, and business administration, published ten papers, and obtained one patent. Coincidentally, the design lifetime of commercial nuclear power plants is also 40 years. So, almost all of these plants should have been retired, by now. Instead, the NRC has added 20 years to the operating licenses of 88% of these plants. So, I'm still working, without pay, writing letters, attending meetings, and filing petitions, to remind the NRC that their mission is to protect the public health and safety, not the bottom lines of the companies it's supposed to be regulating. I am married, without children, and living near Washington. My wife and I plan to move to a more retirement-friendly area, which we have not yet selected."
Robert Zimmerman BS'77, MS'79 is currently Professor of Rock Mechanics in the Royal School of Mines at Imperial College, London, UK. His new textbook "Fluid Flow in Porous Media" was published in May by World Scientific Press, as Volume 5 of the Imperial College Lectures in Petroleum Engineering. This is Robert's third book, the previous two being "Compressibility of Sandstones" (Elsevier, 1991) and "Fundamentals of Rock Mechanics" (Wiley-Blackwell, 2007).
Hyun Ik Yang MS'86, EngScD'91 writes: "I am a full time professor in the Dept. of Mechanical Engineering of School of Engineering Science of Hanyang University located in Ansan City, South Korea. I have been teaching in the field of Mechanical Design, Design Optimization and Energy Transfer for 24 years and participating as chairs or vice chairs in various professional societies such as KSME, KSMTE and KCDE. More than 200 journal papers have been published and one major related book was edited. Major research funds are from the Korea Energy Technology Evaluation and Policy (Government) and several private companies such as POSCO and LG."
Rochan Mehta MS'10 is a chief engineer at a manufacturing company.
Rok Buckley MS'13 writes: "I am engaged with three Lockheed Martin (LM) business units. Presently I support Korea Aerospace Industries and Korean government as a LM Aeronautics thermal analysis specialist to design and analyze Korean future jet fighter, KF-X, because of having F-35 and C-130 design and test experiences. For LM Rotary & Mission System, I oversaw the production of USCG National Security Cutter and led its Integrated Product Team to conduct research and development for future maritime electronic cabinet design. I performed detailed-level thermal design analysis and developed advanced thermal mechanical capabilities for LM Space System future spacecraft and obtained U.S. Patents. After paying off all my debts last year September, I traveled to Belgrade, Serbia; Vienna, Austria; Sarajevo, Bosnia; Rome, Italy; Niseko, Japan; Jeju, Korea; and Bali, Indonesia. I am planning to visit Paris, France and Budapest, Hungary in next two months."
Zhe Liu MS'15 writes: "I have been enrolled in the Ph.D. program at Purdue University since 2015. Here I work with Professor Guillermo Paniagua on the research of fluid mechanics and propulsion. Recently, I traveled to Norway to present my paper in ASME 2018 Turbo Expo conference."
Jen-Fang Chang MS'16 recently became a Data Mining Engineer at jd.com in China.
Yutong Xue MS'16 received the Best Paper by a Young Presenter Award in Noise Area from Acoustical Society of America (ASA) for his presentation of the research about "Fibrous material microstructure design for optimal structural damping" on the 175th ASA Meeting at Minneapolis in May 2018. Prior to this, Yutong also presented his research on the Symposium on the Acoustics of Poro-Elastic Materials (SAPEM) at Le Mans, France in December, 2017, and on the Inter-Noise Conference at Hong Kong, China in August, 2017. During the summer of 2018, Yutong worked as a Research & Development Intern at 3M Company in St Paul, MN.
Ju Feng MS'18 writes: "Since my graduation in last December, I received my first unpaid job offer from a solar cell company in April and now I started my new full-time job (paid) in Atlanta named as RIB Americas. It is an IT company that works on construction software. I work here as a consultant which is exactly what I expect as the start of my career."
Bingsen Jia MS'18 writes: "I am working as the executive assistant secretary in Baidu Company, the largest Chinese searching engine in the world, and actively seeking new opportunities in investment banking and private equity whether on the Chinese mainland or in the United States."