Donor Spotlight
Oct 27 2017 | By Allison Elliott
Michael Donovan is not just a proud Columbia parent, but grandparent, uncle, and father-in-law as well.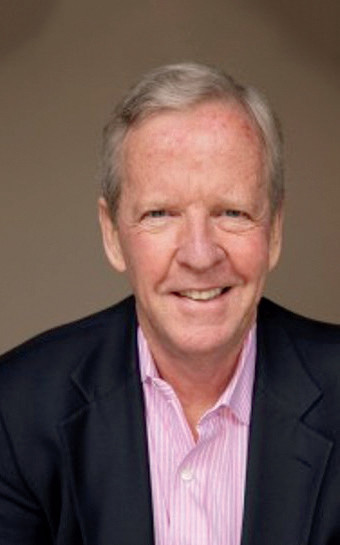 Michael Donovan
His immediate and extended family boasts five Columbia and Barnard graduates, two current Columbia students, and an entering first-year. With so much family history tied to Columbia, it made sense for him to establish a professorship in the family's name: The Donovan Family Professorship in Computer Science.
"I'm thrilled and the whole family is thrilled," he said. "I wanted to do something significant, and what could be more appropriate than something in computer science, which I'm in, my daughter is in, and my grandson is in?"
For many Columbia students like Donovan's daughter Logan '13EN and grandson Colin '21EN, computer science has been a given part of an engineering education, but such courses didn't exist back when Donovan attended Cambridge University in his native England. After being drawn to math at an early age, Donovan set his sights on engineering with the guidance of an astute teacher.
"I went to my math master one day and said, 'We've gone from advanced calculus to proving the obvious,'" Donovan recalled. "And he said to me, 'You're not cut out to be a pure mathematician. Go be an engineer.'"
Donovan took his advice and, after graduating with an engineering degree from Cambridge, he traversed the Atlantic to study computers and business at MIT. Soon he had his sights set on IBM, a company he greatly admired.
"I had done a gap year and summers at IBM, and I fell in love and wanted to be president of IBM," he remarked.
But after one year as an IBM trainee in New York, he felt the itch to strike out on his own and become an independent consultant. While freelancing, Donovan completed a project installing computers at an advertising agency, which gave him the idea to start his own company—Donovan Data Systems, formed in 1967—to bring online technology to the advertising industry. The many ad tech software platforms we see today have their roots in his ideas.
In 2012, Donovan Data Systems merged with another company to form MediaOcean, which would go on to become the largest independent ad tech company in the world. MediaOcean currently has more than 800 employees globally, and Donovan now serves as vice chairman of the Board of Directors.
Still, Donovan is humble about his success.
"Advertising came to me by chance," he said. "I clearly wanted to do technology. And I learned enough about programming that I was good at it. And it happened. I don't think that anyone knows quite what they are going to do when they start. Bill Gates didn't envision the Microsoft that emerged when he left college."
For students looking to take advantage of opportunities in the job market today, Donovan sees great value in an engineering degree and believes students should supplement their technical studies with other subjects—with a focus on accounting, business, entrepreneurship, and ethics.
"Emotional intelligence is even more important than academic intelligence," he said. "It's good to be wellrounded."
He applauds programming such as Columbia's minor in entrepreneurship and innovation, which his niece is taking advantage of. With a childhood spent in Costa Rica and Peru, he also appreciates the diversity exhibited by Columbia's student body, including diversity of interests.
"One of the advantages of Columbia is that everyone is not an engineer," he remarked. "I think it's a good balance."
The recipient of The Donovan Family Professorship, Christos Papadimitriou, would likely support such an endorsement of varied pursuits. The world-renowned theoretical computer scientist and expert in computational complexity is also a published novelist.
Donovan, for his part, plans to continue championing engineering education at Columbia.
"We've appreciated what Columbia is and how great it is being in New York City," he said. "So we've become a Columbia family."