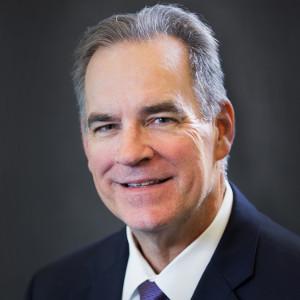 Michael P. Delaney
VICE PRESIDENT AND GENERAL MANAGER, BOEING COMMERCIAL AIRPLANES
Mike Delaney was named the vice president and general manager of Airplane Development at Boeing Commercial Airplanes in April 2016. In this role, Delaney is responsible for all commercial airplane development programs. He leads the design, development, integration, testing and certification of the next generation of airplane models, including the 737 MAX, 777X and 787-10. Delaney also oversees all aspects of product development, the engineering team that formulates the preliminary design of new and derivative airplanes and systems, improves environmental performance and develops advanced technology.
From February 2010 through March 2016, Delaney served as the vice president of Engineering for Boeing Commercial Airplanes. He was responsible for product development, engineering design, delegated compliance, certification and safety activities for all commercial airplane models, their derivatives and post-delivery upgrades. In that role, He also oversaw information technology, export compliance and intellectual property activities in Commercial Airplanes.
Previously Delaney was vice president and chief project engineer for the 787 program, leading the readiness effort for first airplane delivery, technical configuration, product integrity, and safety.
Delaney has also served as vice president of engineering for the 747/767/777 programs, as vice president of Commercial Airplanes Test and Validation, and as the chief project engineer for the Boeing Next-Generation 737 program.
Delaney began his career as an aerodynamics engineer at Grumman Aerospace. He transitioned to commercial aircraft flight testing in 1988 when he began working for McDonnell Douglas. In 1994, Delaney was promoted to principal specialist for all widebody flight test activity, and in 1997 became senior manager of Flight Test Engineering. That same year, Delaney was promoted to director of 717 Airplane Test and Validation. After the successful certification of this new model, he was given the additional responsibility for Flight and Lab Test/Flight Operations and served as 717 deputy chief project engineer.
Delaney earned a bachelor's degree in aerospace engineering from Hofstra University and a master's of business administration from the Ecole Superior de Commerce de Toulouse in 2001. Delaney was named an Associate Fellow of the American Institute of Aeronautics and Astronautics (AIAA) in Nov. 2011 and named a Fellow of the AIAA in Nov. 2013.