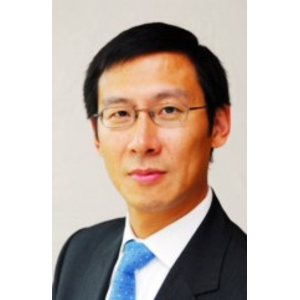 David Gu
'86; CHAIRMAN, ADARGA; DIRECTOR, REDWOOD PEAK LIMITED
David Gu is the Chairman of Adarga and Director at Redwood Peak Limited. Adarga Limited is a tech firm that uses machine learning and cognitive computing to help clients delve into reams of data. Redwood Peak is a Hong Kong based asset manager focused on fund management and separate account management for high net worth individuals, family offices, and institutions.
Before coming to Adarga and Redwood, Gu was co-chief investment officer and a partner of Capula Investment Management LLP. Capula is a leading fixed income investment manager with over $10 billion under management. David joined the firm in October 2011 from Bank of America Merrill Lynch where he spent 20 years, most recently as global head of rates and currencies and co-head of EMEA markets with responsibility for over one thousand front office employees across all asset classes (rates, currencies, credit, mortgages, distressed, emerging markets). David was a member of BAML's global markets management committee as well as BAML's EMEA executive management committee.
David holds a BSc in Computer Science from Columbia University.